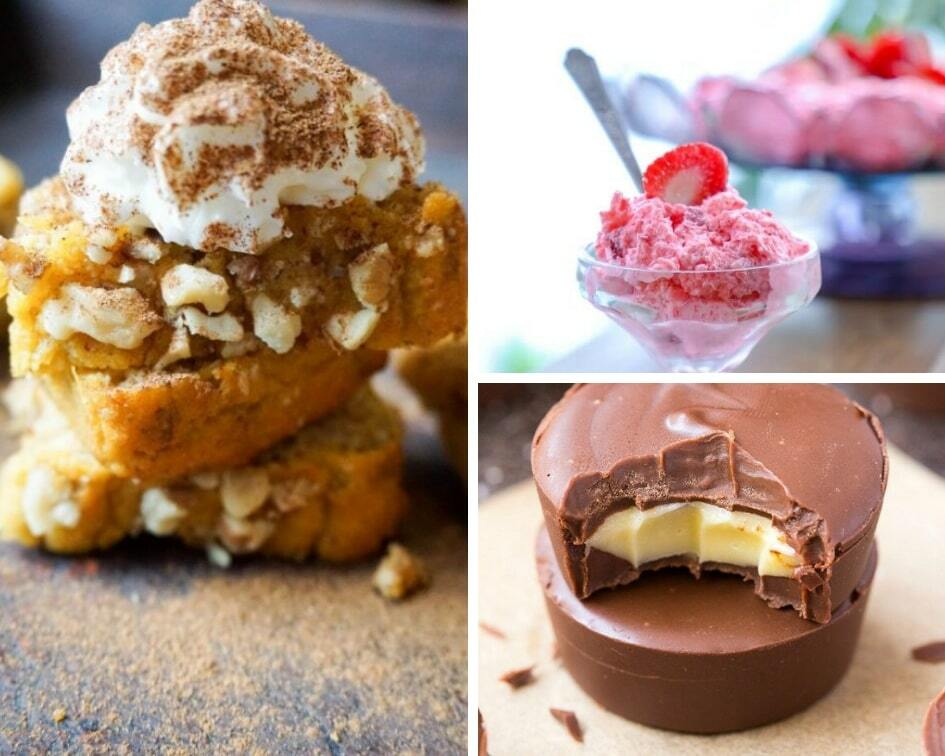 One of my favorite things about the Keto diet is that there are so many delicious low carb dessert recipes! It is one of the few diets that have so many delicious options.
These desserts don't have any added sugar and typically contain almond or coconut flour to keep them low carb. Most of these keto dessert recipes are also easy to make and contain very few ingredients.
With the holidays approaching, these recipes will make sure that you don't feel left out at dessert time. No need to have a cheat day when these keto dessert recipes are sure to satisfy your sweet tooth! (Note: Click on the links in pink for the full recipes.)
Chocolate Peanut Butter No Bake Cookies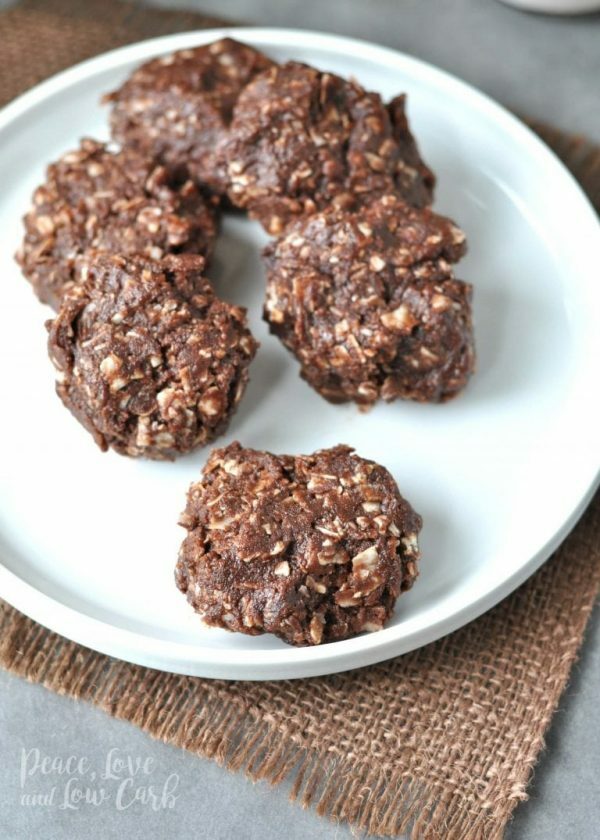 Peanut butter and chocolate are a match made in heaven! These low carb cookies are no bake, and super easy to make. The peanut butter also adds a nice amount of protein. From Peace Love and Low Carb
Keto Strawberry Jello Salad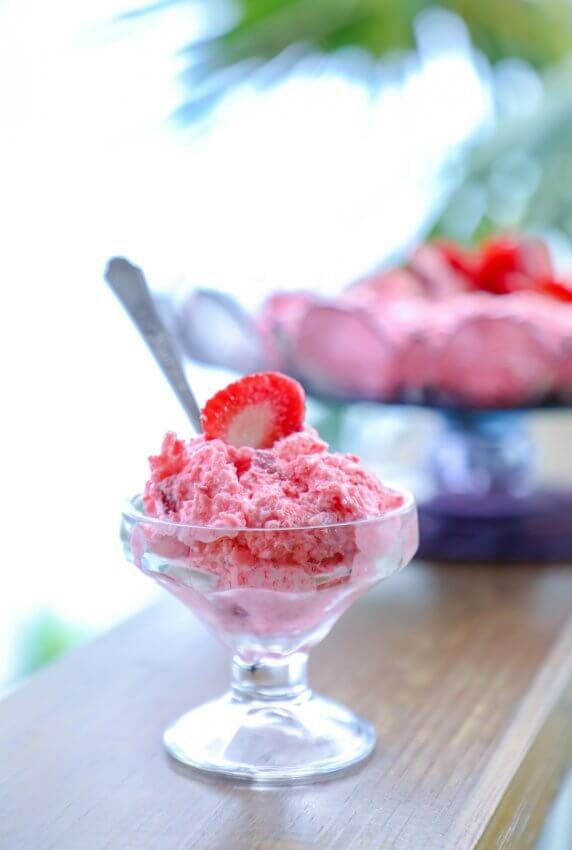 Looking for a more refreshing Keto friendly dessert option? This lush strawberry jello salad is a delicious light low carb dessert option. The strawberries add natural sweetener to help curb cravings. From I Breathe I'm Hungry
Keto Pumpkin Bread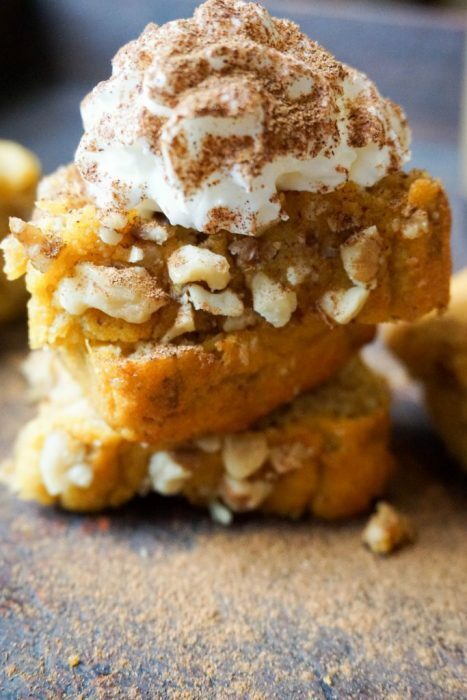 Because it's currently Fall, I had to find a good low carb pumpkin dessert recipe! This recipe uses almond flour to keep it keto friendly. From Keto Connect
Keto Snicker Bars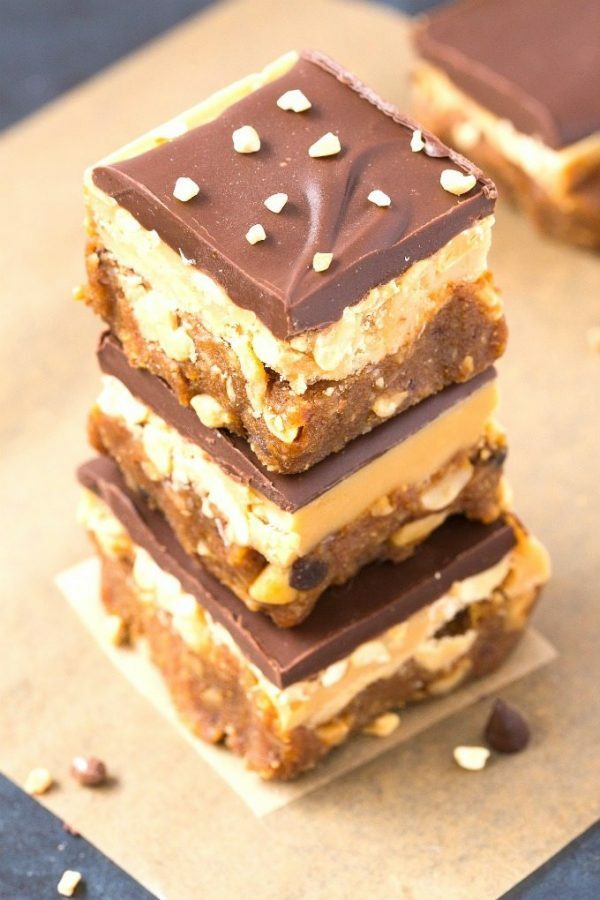 Who knew a "Snickers" could be healthy?! This recipe is so rich in flavor using a keto and low carb caramel sauce. It also includes a good amount of protein from peanut butter. Get the full recipe from The Big Mans World
Low Carb Cheesecake Recipe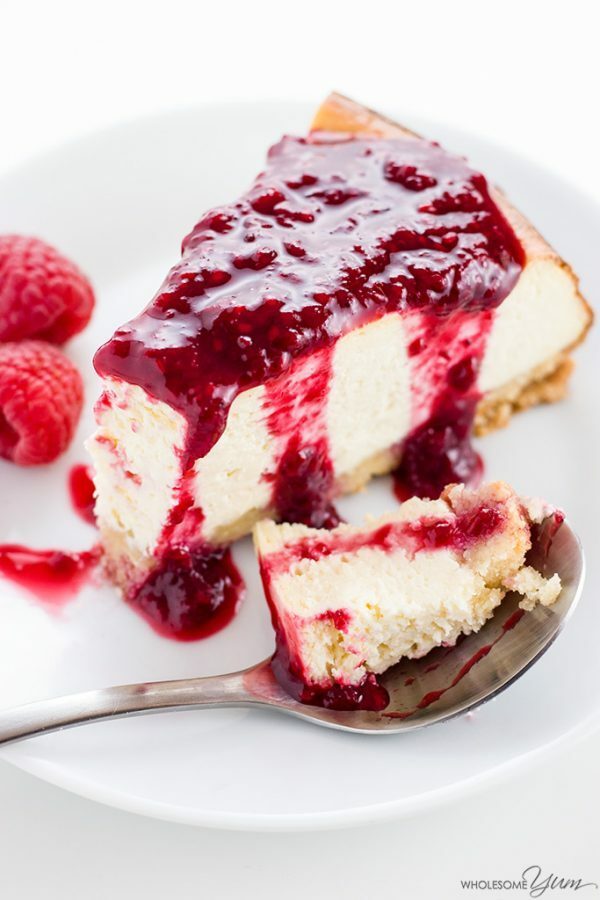 One of my favorite keto desserts is cheesecake. This recipe is so satisfying and tastes really close to the real thing. Top it with a sugar-free strawberry topping to really indulge! From Wholesome Yum
Find more delicious keto cheesecake recipes here!
Keto Pumpkin Spice Haystacks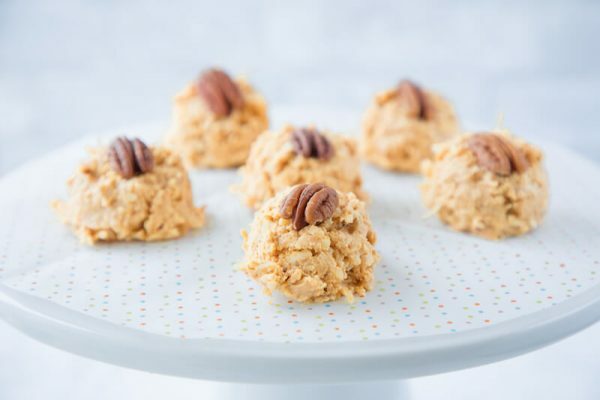 Cream cheese and pumpkin puree are spiced up to create these delicious Keto Pumpkin Spice Haystacks! These are the perfect Fall dessert, and great for the holidays! From I Breathe I'm Hungry
Banana Cream Coconut Butter Cups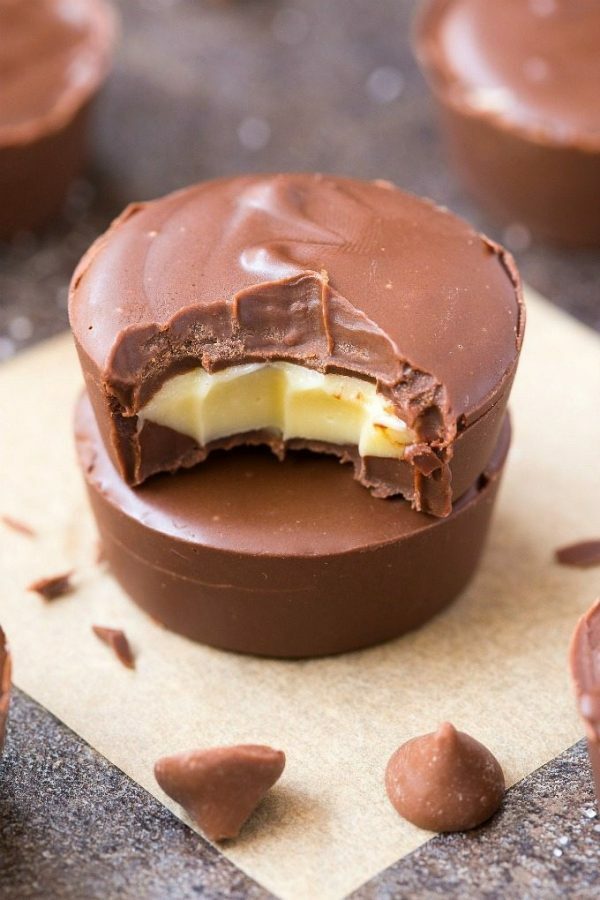 Who would've thought that banana and coconut could be in a buttercup?! Well, here they are in this delicious low carb candy recipe. From The Big Mans World
Keto Strawberry Rhubarb Crumble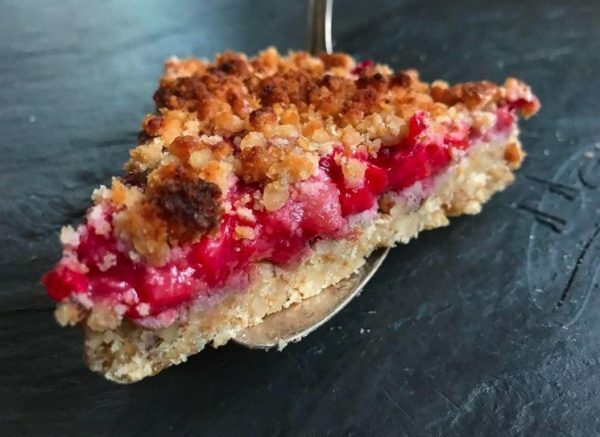 I love a good strawberry rhubarb! The crumble in this recipe is made from coconut flour and almonds. This is the perfect guilt-free low carb dessert recipe. From Wicked Stuffed
Low Carb Keto Cream Cheese Cookies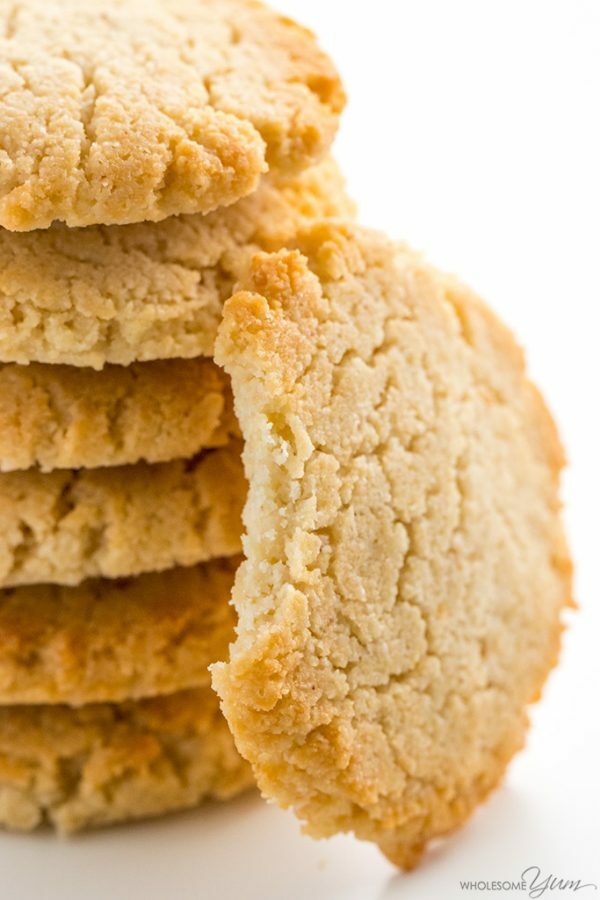 These low carb cream cheese cookies are a great keto snack on the go. With only a few ingredients, these are super easy to make! From Wholesome Yum
Flourless Keto Chocolate Chai Mug Cake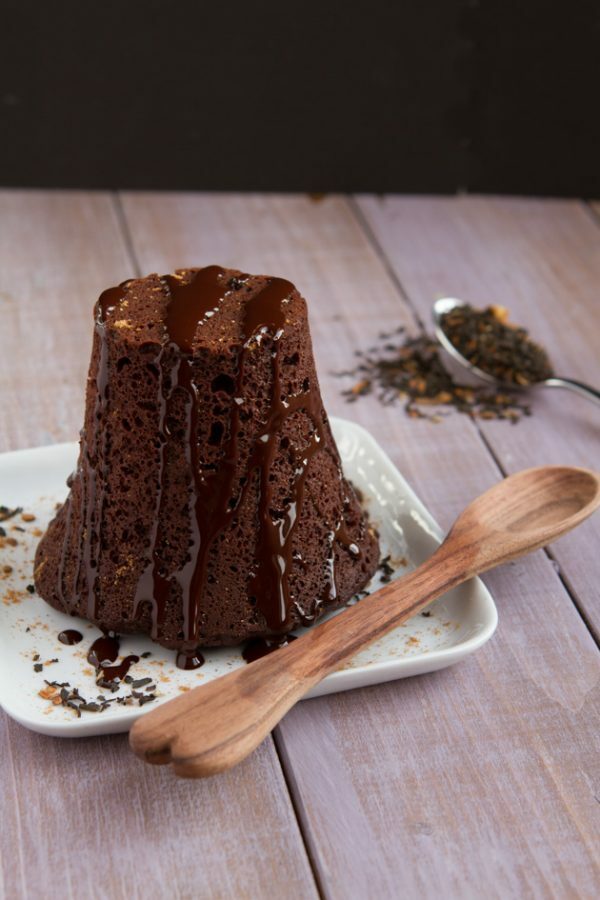 Looking for the perfect keto mug cake recipe? This lava style low carb chocolate mug cake is my favorite! Get the full recipe from Healthful Pursuit
Keto Chocolate Pots de Creme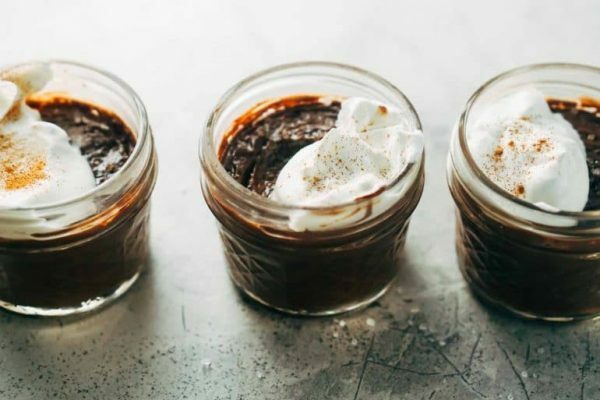 This recipe is strictly for my chocolate lovers! This delectable keto dessert uses dark chocolate chips for the ultimate rich sweet treat! From Ketogasm
Looking for more delicious Keto Dessert Recipes?! Check out these AMAZING recipes below:
11 Easy Keto Mug Cakes to Add to Your Keto Diet Plan
10 Keto Cheesecake Recipes That You Will Actually Crave
Dont forget to pin for later!