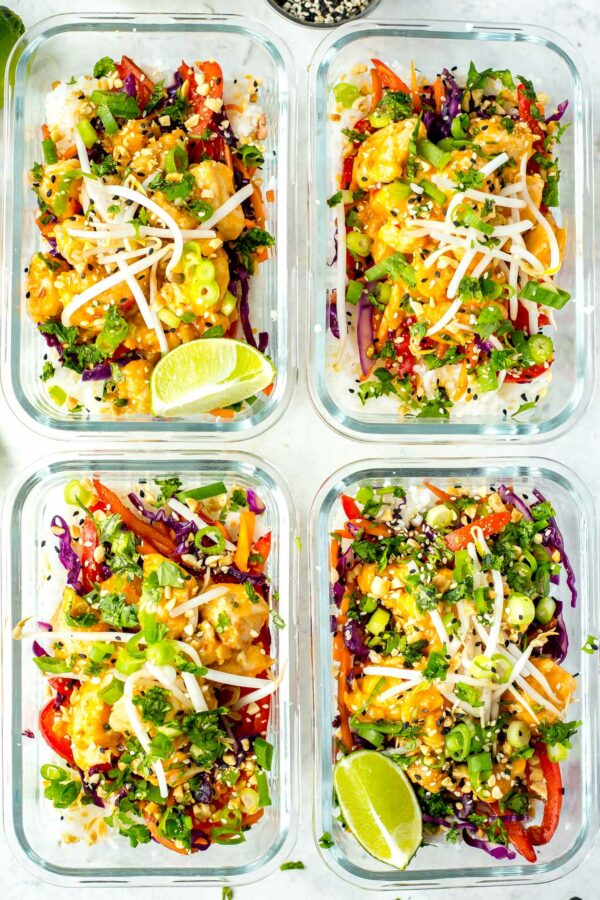 Weight loss just got easier with these healthy meal prep ideas for the week. Whether you're trying to find the perfect idea for breakfast, lunch, or dinner – these recipes are sure to save you time while still tasting delicious.
One of the biggest weight loss challenges that most people have is sticking to a healthy diet. The reason for this is usually a lack of time to prepare healthy meals each day.
A lot of us end up cheating on our diets due to convenience. For example, it's easier to go to the drive-thru for a burger after work than it is to go home and cook a healthy dinner.
What it really boils down is the failure to plan ahead! You've heard the saying, "Failure to plan, is planning to fail."
Planning is really what meal prep is all about! The idea is to prepare make-ahead meals for the week in advance, to avoid eating things that are hindering your weight loss goals.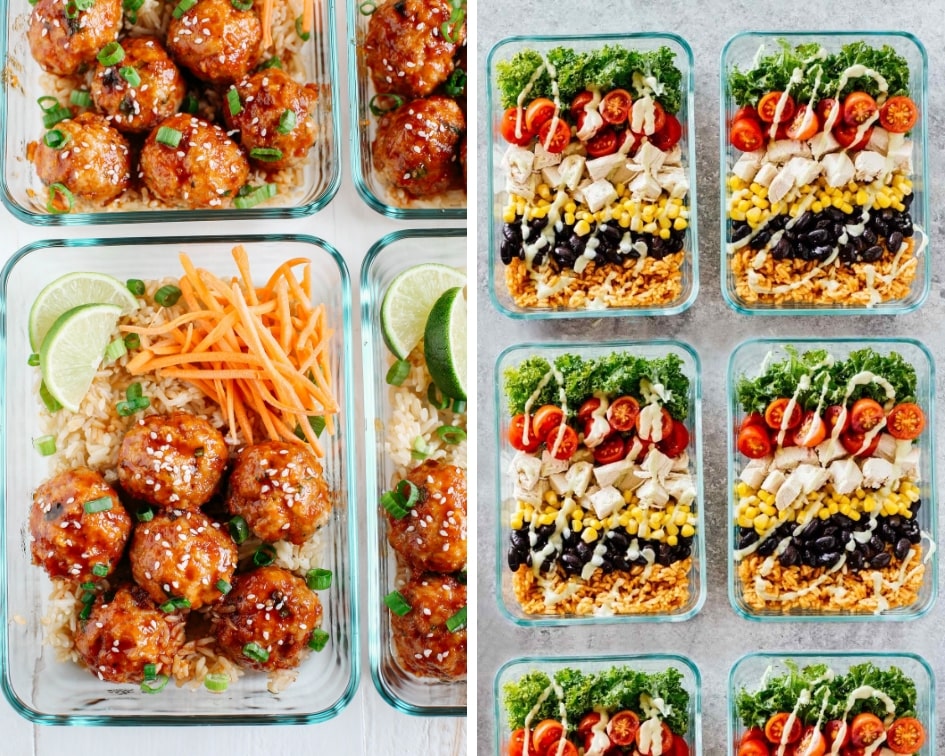 Meal Prep for Weight Loss: Tips for Success
Clearly define what type for weight loss diet you plan to commit to.
Search for meal prep recipes that fall into the category of your diet of choice, and create a meal plan for the week. For example, if you are on the keto diet you will want to search for "keto meal prep ideas".
Create a grocery list for all of the items that you will need for your meal plan, and purchase them so that you will have everything you need without making multiple trips to the grocery store.
Pick a day (I recommend Sunday) to batch cook your meals.
Store each meal in a sealed container. I recommend separating foods that need reheating apart from foods that stay cold when consumed. This makes it easier to microwave items that need to be reheated. This can be done by keeping cold items in a sandwich bag, and adding them to the container once it is ready to eat.
Label your containers with the date using tape, so that you can keep track of when it was originally cooked.
Keep track of which meals you eat each day so that you can monitor your diet.
To help you decide what you should meal prep for the week, I've separated these recipes into breakfast, lunch, and dinner. Of course, you can feel free to eat any of these recipes at any time of day.
Keep in mind that most of these ideas can be adapted to fit any diet. For example, if a recipe calls for rice just substitute it with cauliflower rice to make it low carb or keto, etc.
Breakfast Meal Prep Ideas for Weight Loss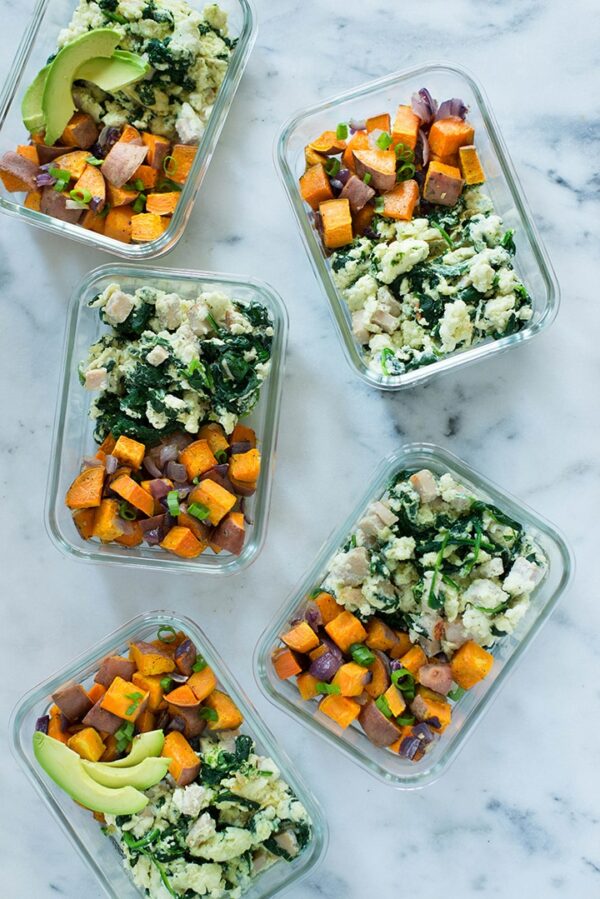 This is the perfect healthy meal prep breakfast idea. Scrambled eggs with spinach and sweet potatoes are bursting with nutritious goodness.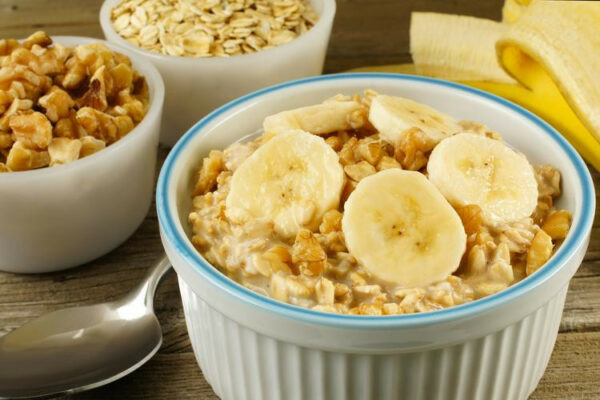 When all else fails, oatmeal is always my go-to breakfast meal prep idea. Gone are the days where oatmeal has to be boring. This banana walnut overnight oatmeal is full of flavor and sure to be the perfect start to your day!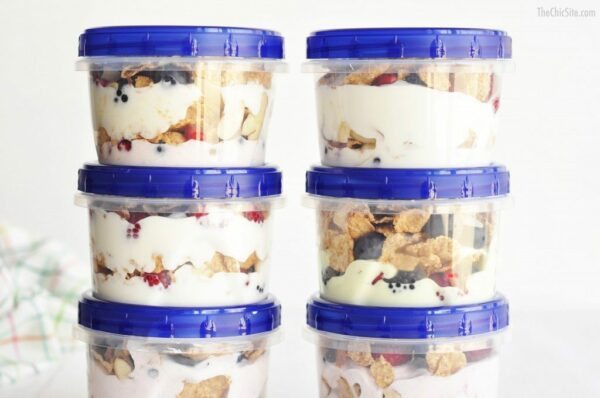 These fruit parfaits are super easy to make and prepare ahead of time. Just layer yogurt, fresh berries, and nuts in a small container. You can even add cornflakes if they are ok for your particular diet.
Small mason jars make for the perfect meal prep container. You can even bake these omelets directly in them.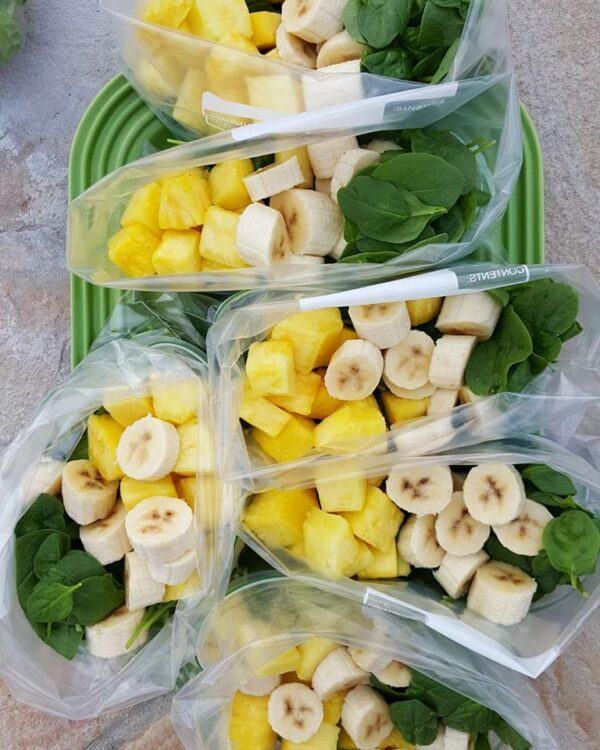 Smoothies are my favorite meal replacement. They can also be meal prepped just like any regular meal. Just separate each serving into plastic storage bags for easy mornings on the go.
Healthy Lunch Ideas for Weight Loss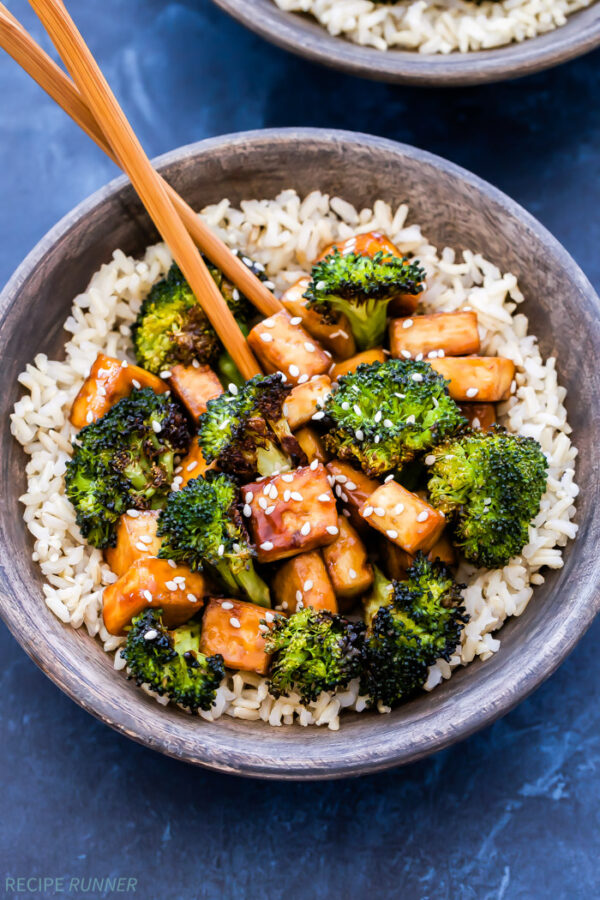 This teriyaki tofu and broccoli is super easy to make. Just season it up, and bake it on a sheet pan. Make a side of brown rice to serve with for an extra filling healthy lunch idea. A great meal prep idea for vegetarians.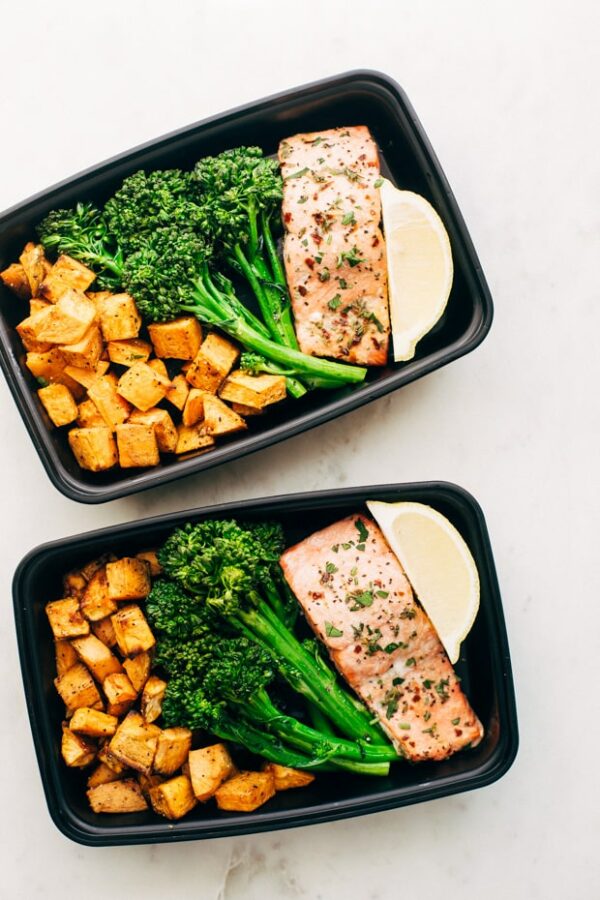 Salmon is one of my favorite fish to meal prep because it holds up so well. Pair it with broccolini and sweet potatoes for a healthy lunch on the go.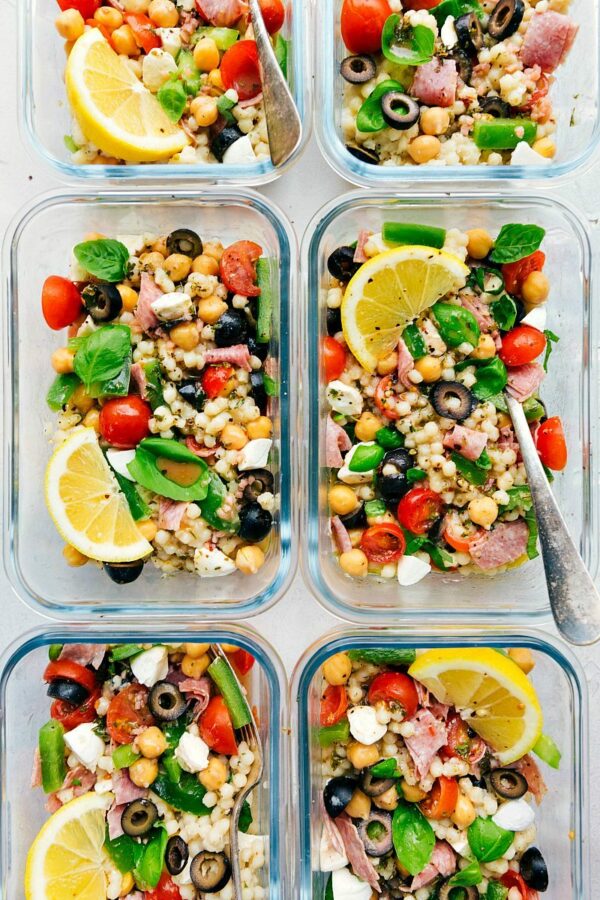 This Italian couscous salad is one of my personal favorites. Not only is it pretty to look at, but it tastes amazing. The made from scratch dressing is super easy to make, and will definitely have you looking forward to lunchtime!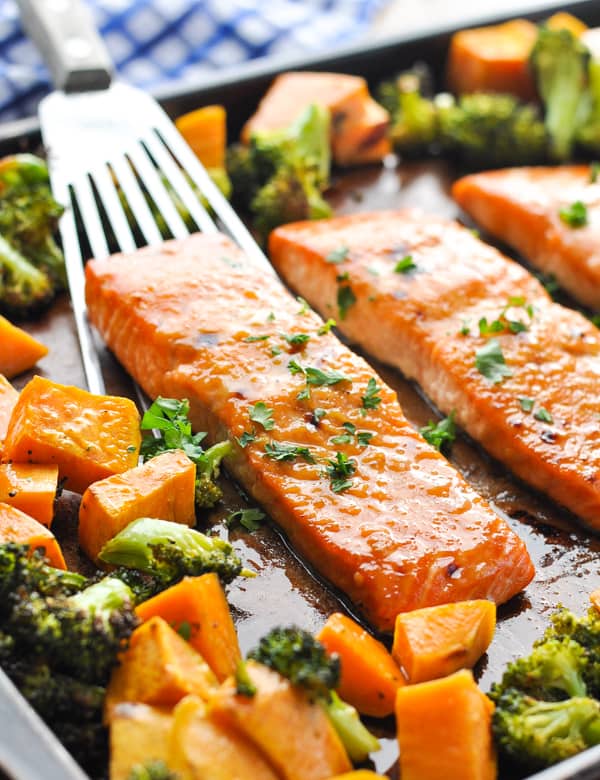 Glaze salmon in maple syrup and dijon mustard for another great meal prep option. Pair with broccoli and sweet potatoes or your favorite vegetables for a delicious lunch or dinner made ahead of time.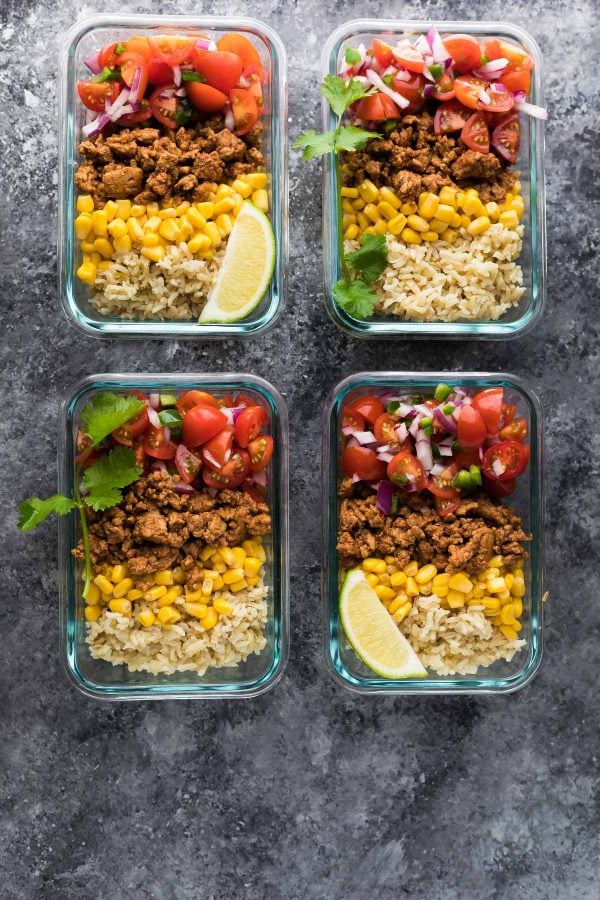 Taco bowls are one of the easiest healthy meal prep ideas, especially if you're short on time. You can get pretty creative with your choice of meat, or keep it vegetarian. The possibilities are endless!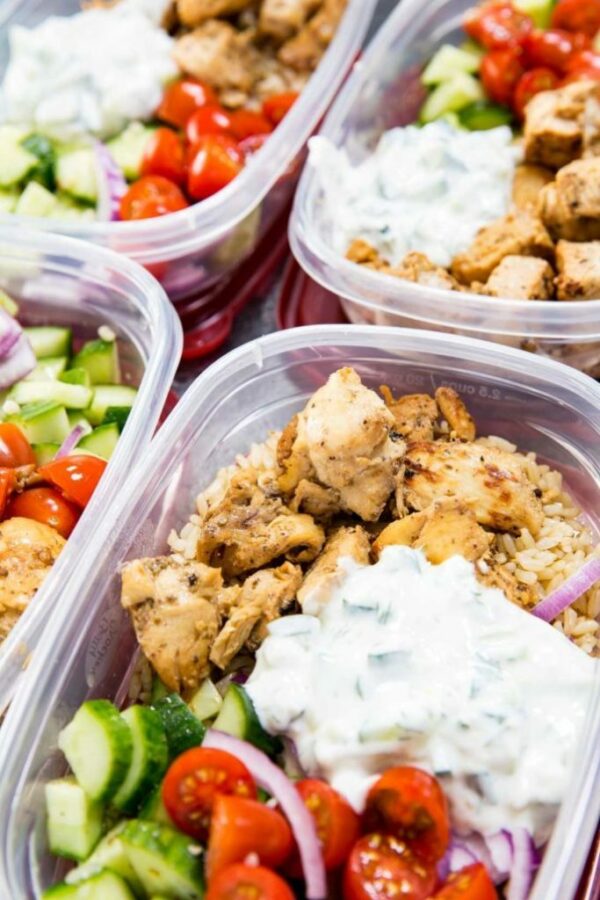 Greek chicken bowls are another great meal prep option. They work especially well for those following the Mediterranean diet but are great for anyone looking to lose weight. These can even be made low carb by substituting the rice for cauliflower rice.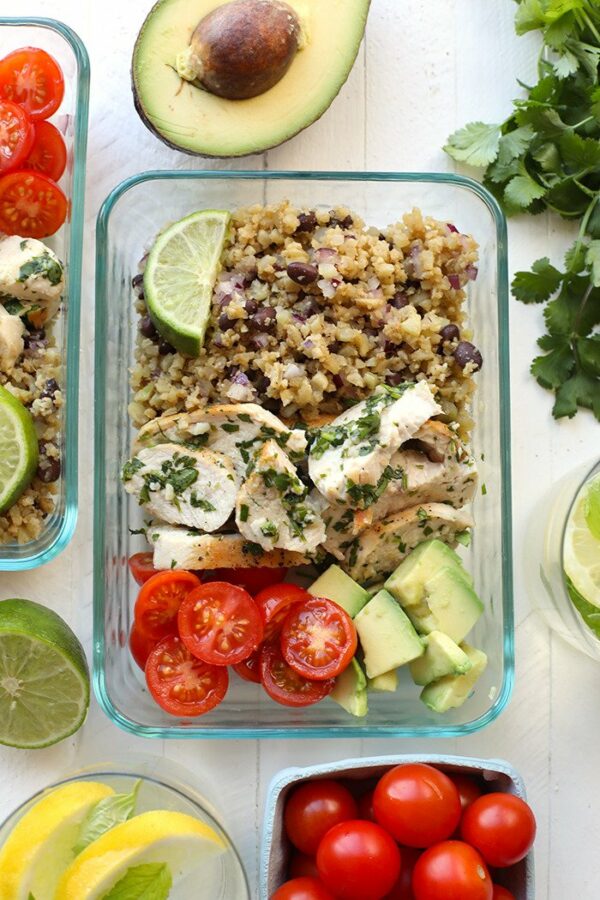 Just because you are meal prepping does not mean that you have to sacrifice flavor. Marinating your meats are a great way to take your meal prep to the next level. The cilantro lime marinade on this chicken is sure to have you looking forward to lunchtime.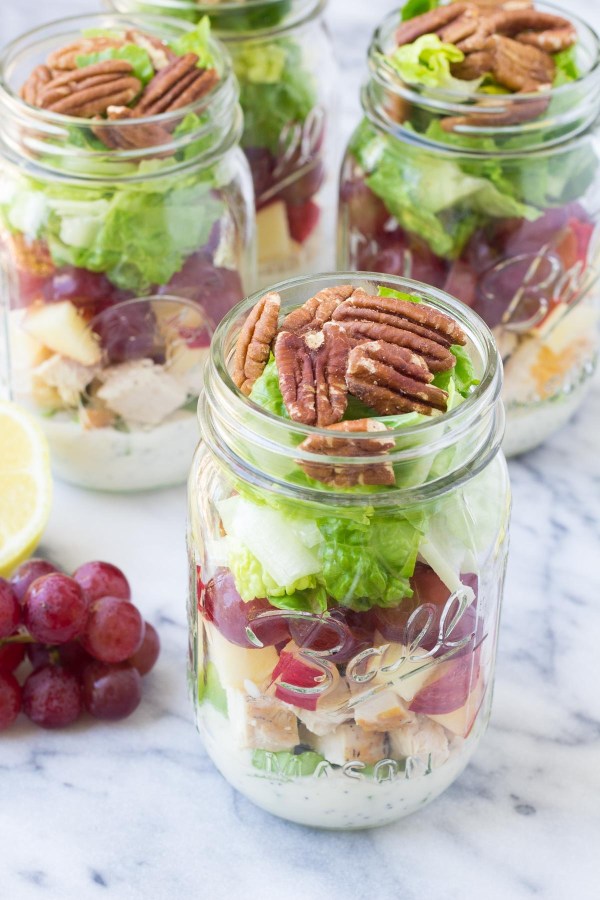 Mason jars make the perfect salad containers. Just layer your favorite ingredients and shake them together when it's time to eat. This chicken salad recipe is the perfect healthy lunch idea.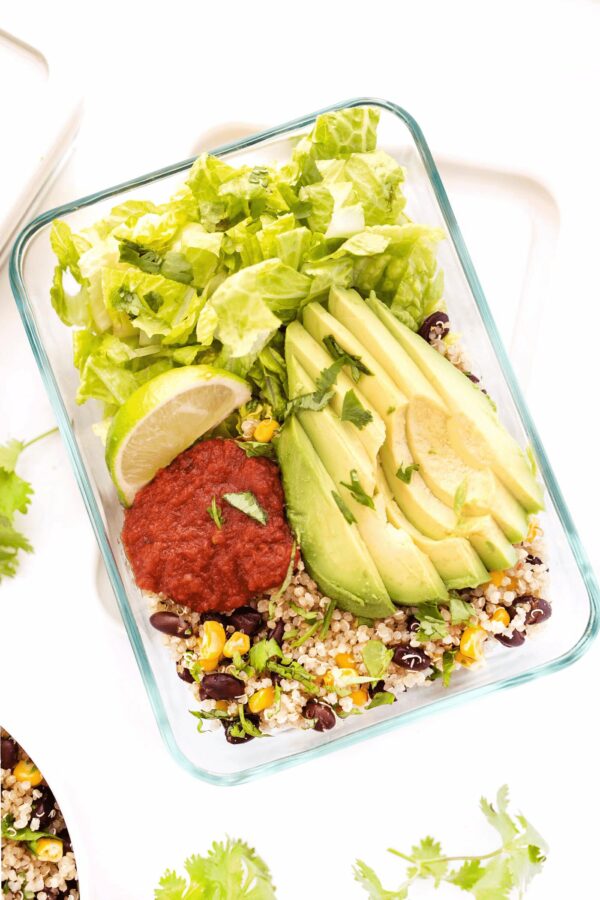 This one is for the vegetarian taco lovers! Create your own healthy burrito bowl with quinoa and black beans. Add avocado, lettuce, and salsa for an easy lunch break.
Meal Prep Ideas for Dinner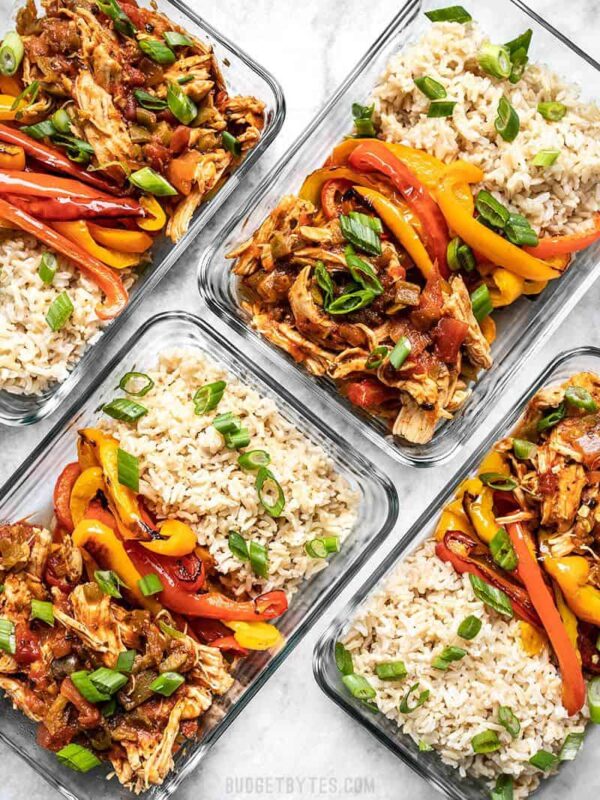 This delicious salsa chicken is full of flavor and color. Keep things interesting with this far from boring meal prep dinner idea.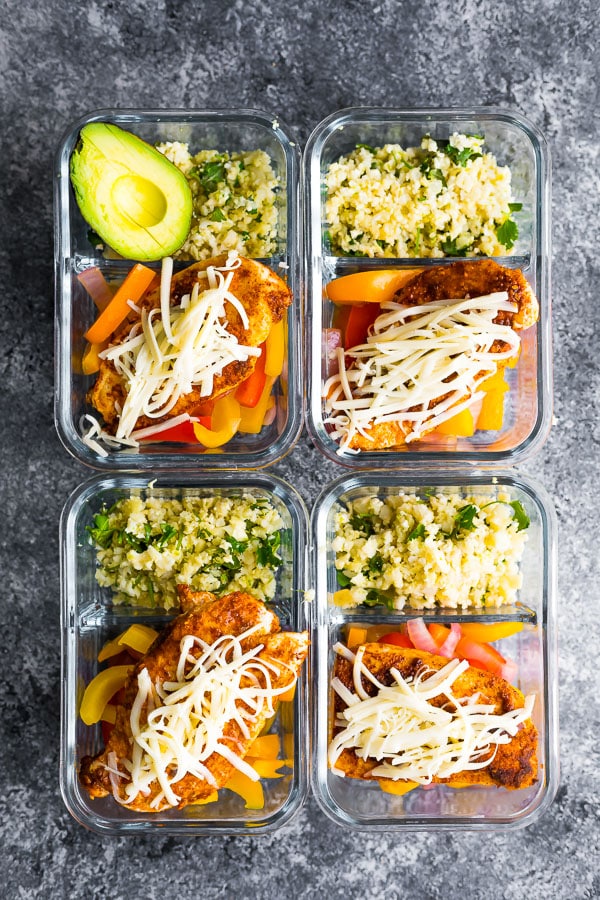 You'll notice that a lot of these recipes have chicken. That's because chicken is one of the best meats to use for meal prep. It can be served cold or hot and reheats well. This Sante Fe low carb chicken recipe is another great one to add to your meal prep plan.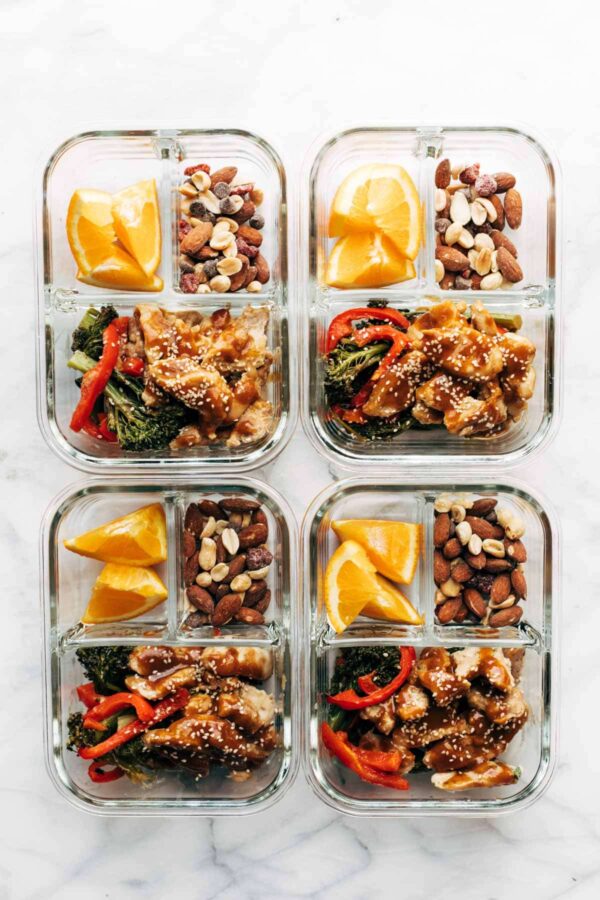 Garlic and ginger are always a great flavor combination. This sauce is super easy to make, and sure to be full of flavor!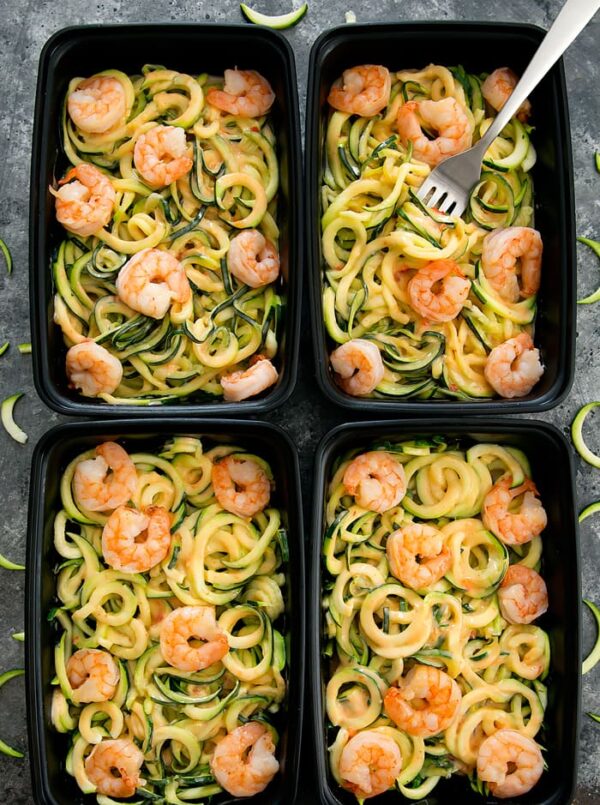 Zoodles anyone? If you are on a low carb diet, then zoodles are your new noodle. Pair them with bang bang shrimp for a delicious low carb "pasta" dish.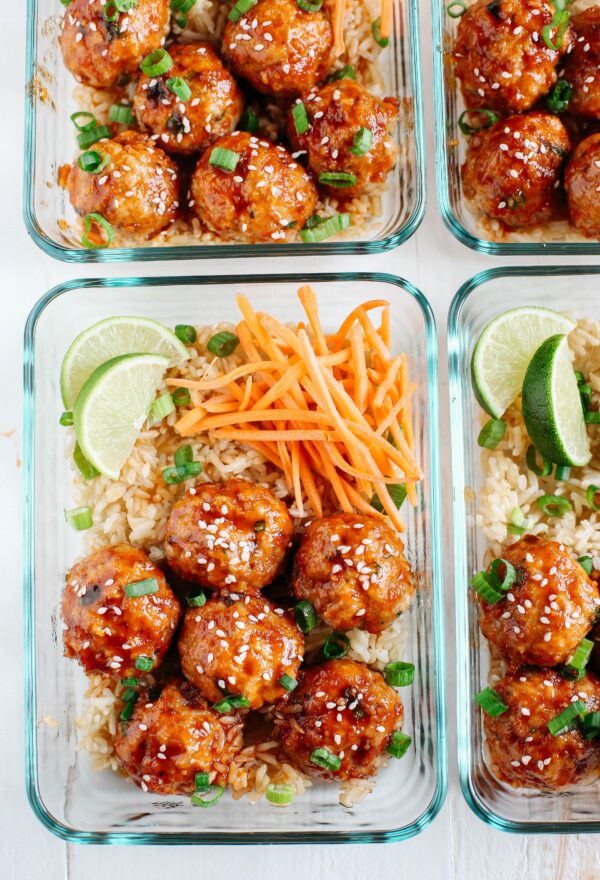 These glazed meatballs are a refreshing change from the ordinary weeknight dinner. The sweet honey sriracha sauce will make you forget that you're eating healthy!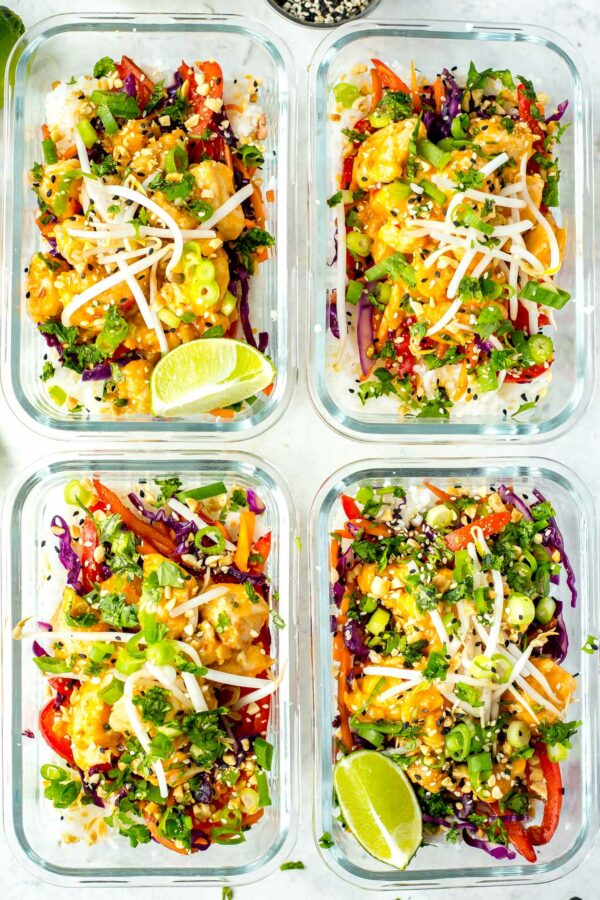 If you are craving something healthy, colorful, and delicious – then these Sweet Chili Chicken meal prep bowls are a perfect idea!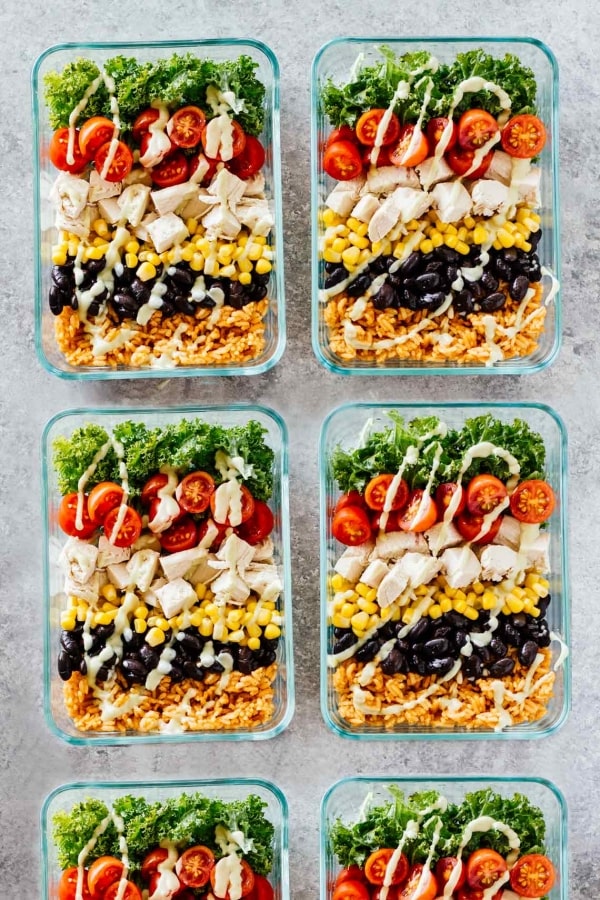 When it comes to meal prep, any kind of burrito bowl is always a good idea. Burrito bowls are one of my favorite healthly options because you can easily combine all of the major food groups with little effort. Add black beans for some protein!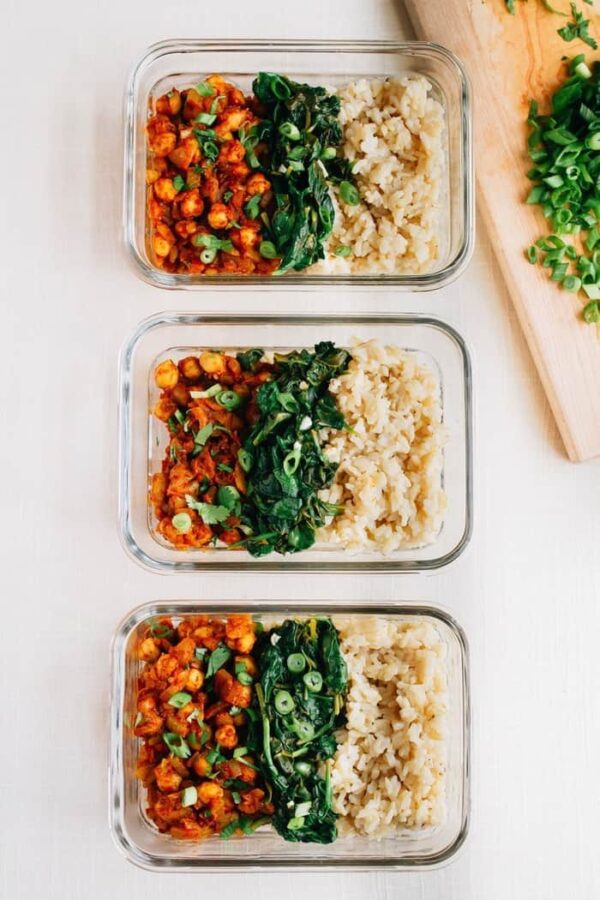 Chickpeas and curry go together like bacon and eggs. I love a good chickpea curry, and this recipe does not disappoint. This is another great healthy vegetarian meal prep option.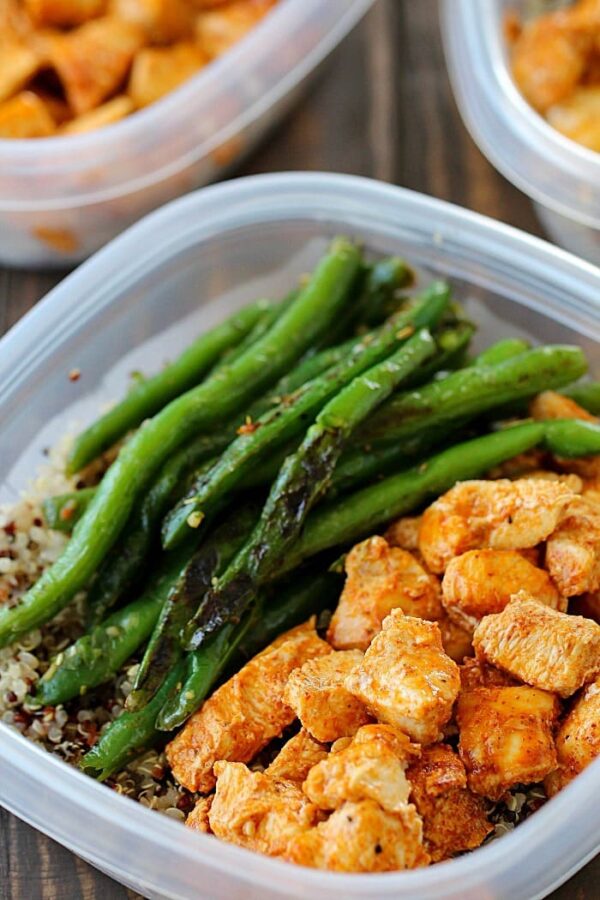 If you're looking to keep things pretty simple, but still flavorful then this baked lime chicken is a great idea. Just pair with quinoa and your favorite vegetable.
Looking for more great weight loss recipes? Check out these 15 Keto Lunch Ideas That You Can Take to Work
Don't forget to pin these ideas for later!