Fall is upon us, and it's time to break out the comfort food! Think soups, casseroles, and chili recipes! There is nothing like cozying up with a good meal as the weather starts to cool down.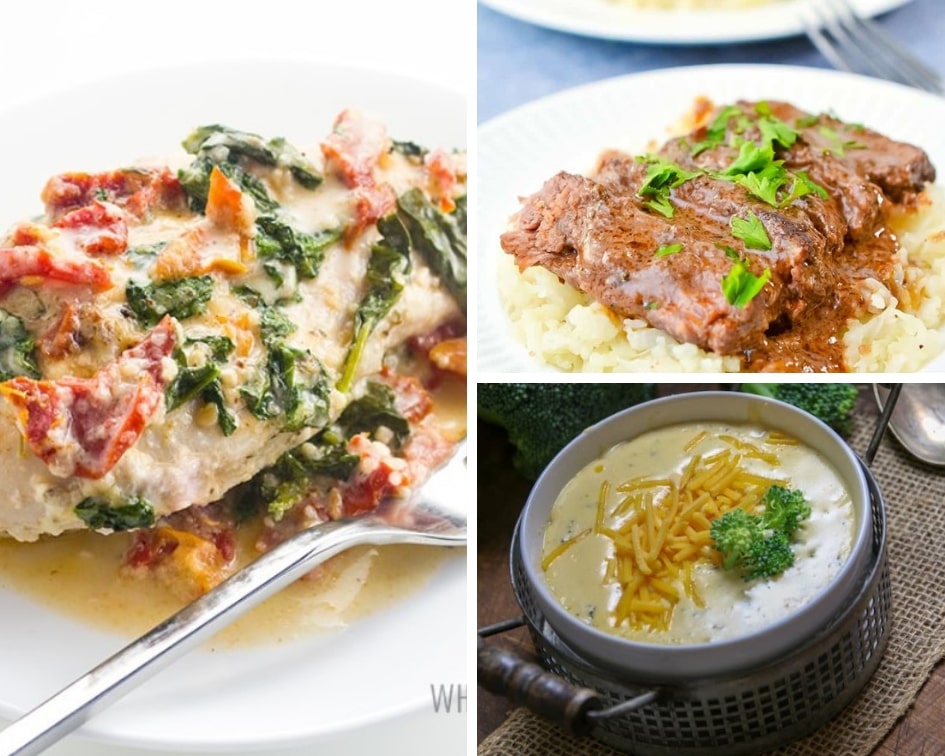 One of the easiest ways to make a good comfort meal is to use a slow cooker or crockpot – same thing!
Crockpots are great for so many reasons. Many times, you can just add all of the ingredients that a recipe calls for to your slow cooker at one time. Then, just set it and forget it!
Slow cookers are amazing for clean up, as most of the time you're only left with one dish or appliance to clean up. Also, many times you can even set the slow cooker on low, and run errands as your meal is cooking. Talk about care-free cooking!
A few crockpot cooking tips:
Crockpots are great for cooking tougher and less expensive cuts of meat. This is because tougher cuts often should be cooked low and slow. This allows more time for the connective tissue to breakdown resulting in the tender fall apart meat that everyone loves.
In order to avoid overcooking meat in the crockpot, aim for cooking it for 4 hours if using the high setting. On the other hand, only cook the meat for 8 hours if using the low setting.
Chuck roast is a great choice if you are looking to make a pot roast in your crockpot.
You don't need to cover the meat in liquid in order to cook it in a slow cooker. Slow cookers trap the steam while cooking, which will keep the meat moist without added liquid.
A lot of keto crockpot recipes use cream cheese. Cream cheese is definitely ok on the keto diet, as it is extremely low in carb count. It's also high in fat and protein.
Use crockpot liners for easy clean up.
Easy Slow Cooker Keto Taco Soup from Hip 2 Save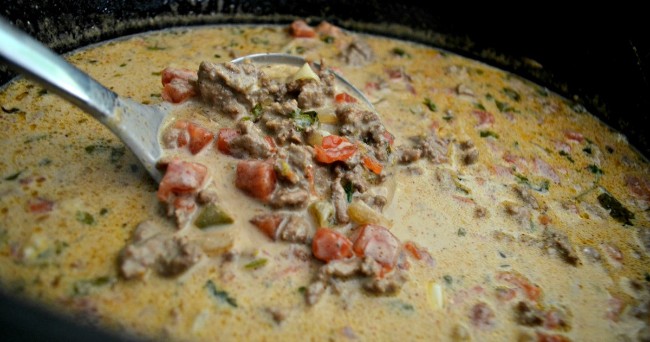 Crockpot Slow Cooker Crack Chicken from Wholesome Yum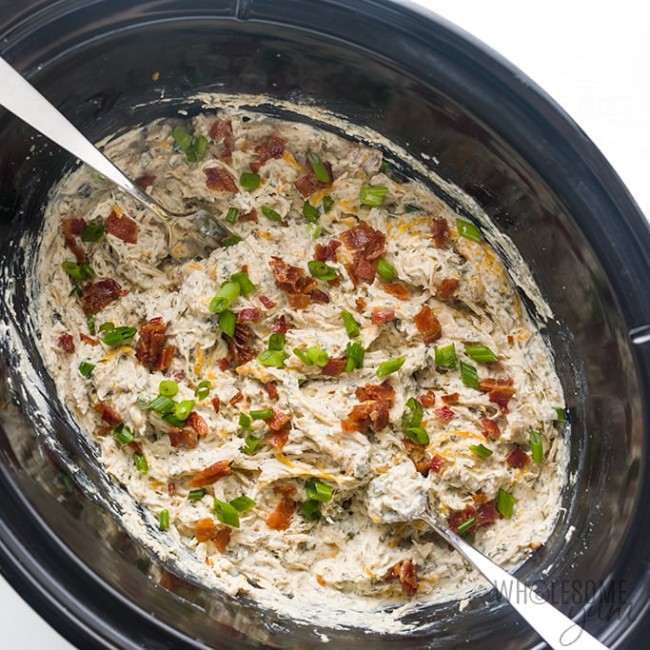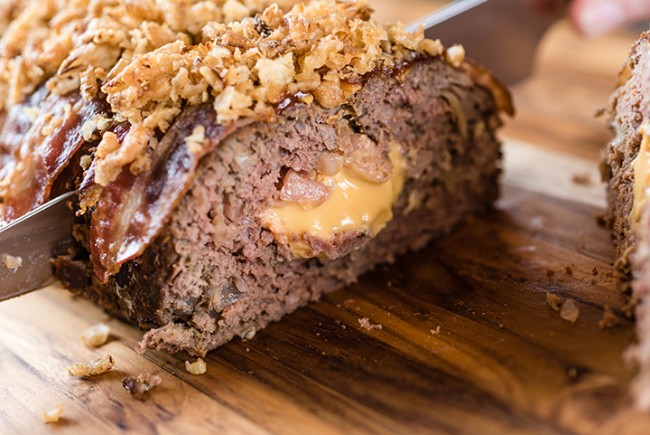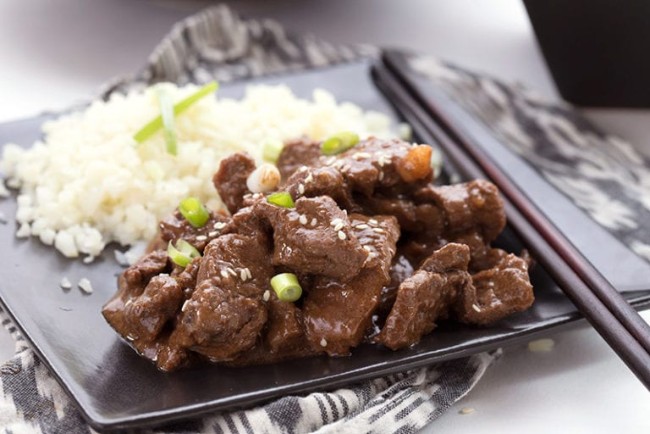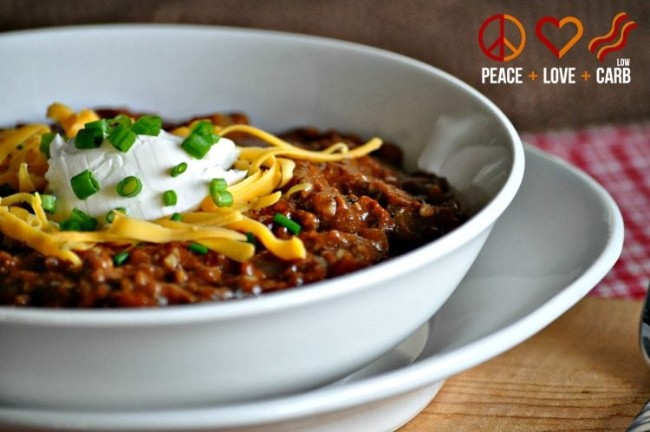 Easy Low Carb Slow Cooker Creamy Chicken Marsala from Sweet C Designs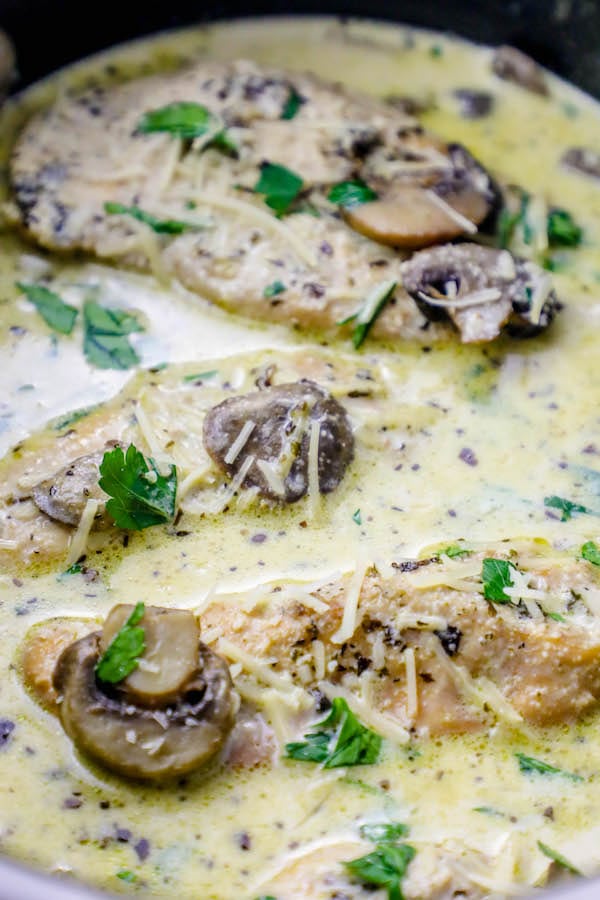 Keto Broccoli Cheese Soup from I Save A 2 Z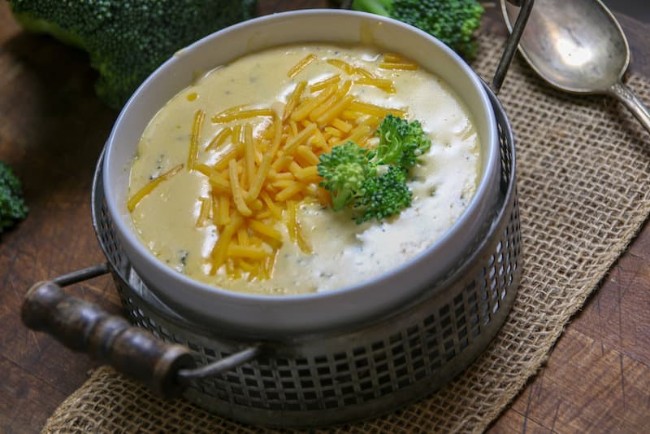 Low Carb Chicken Coconut Curry from Ditch the Carbs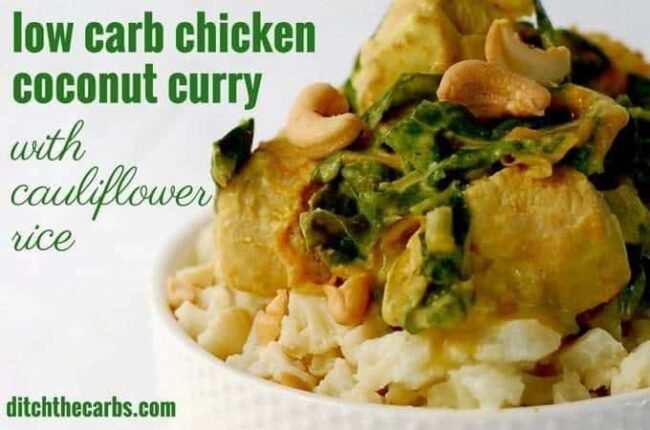 Easy Slow Cooker Parmesan Wings from Wholesome Yum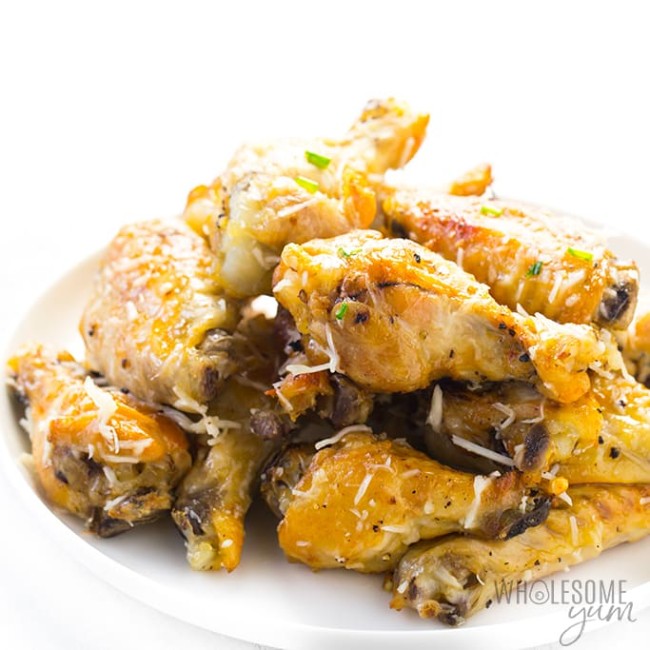 Healthy Slow Cooker Chicken Chile Verde from Ambitious Kitchen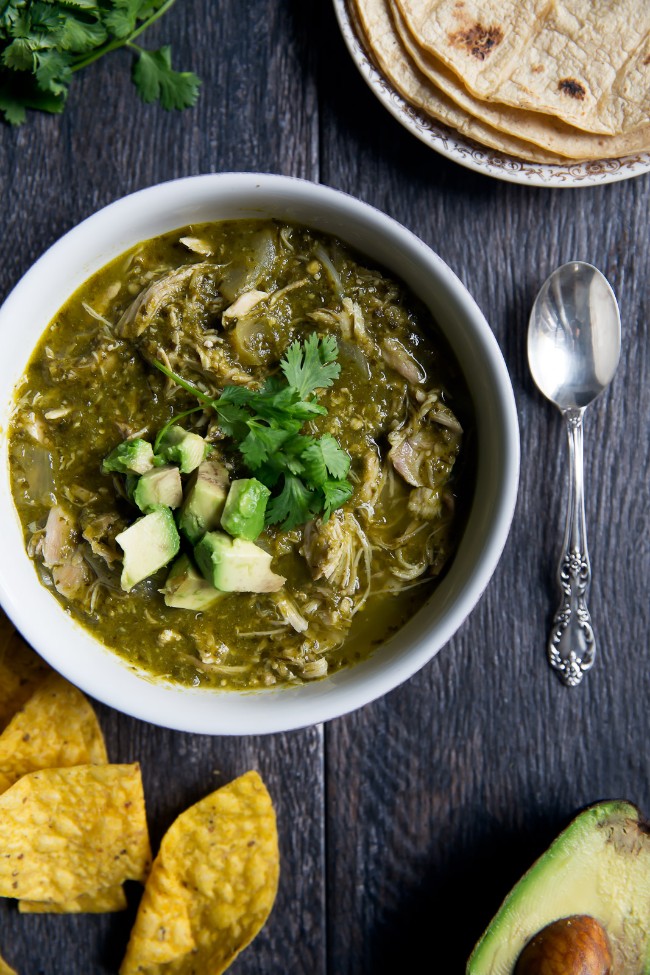 Slow Cooker Sausage and Peppers from Everyday Maven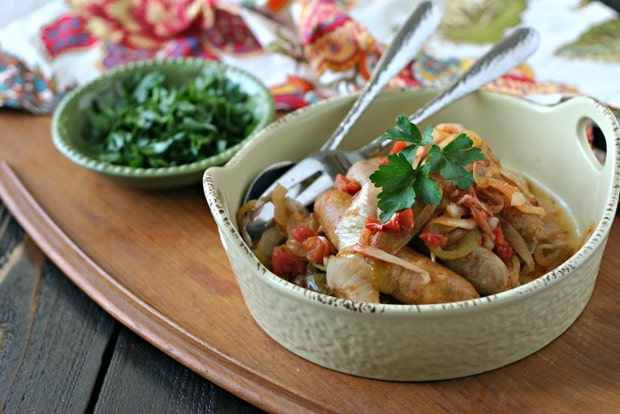 Keto White Chicken Chili from Hey Keto Mama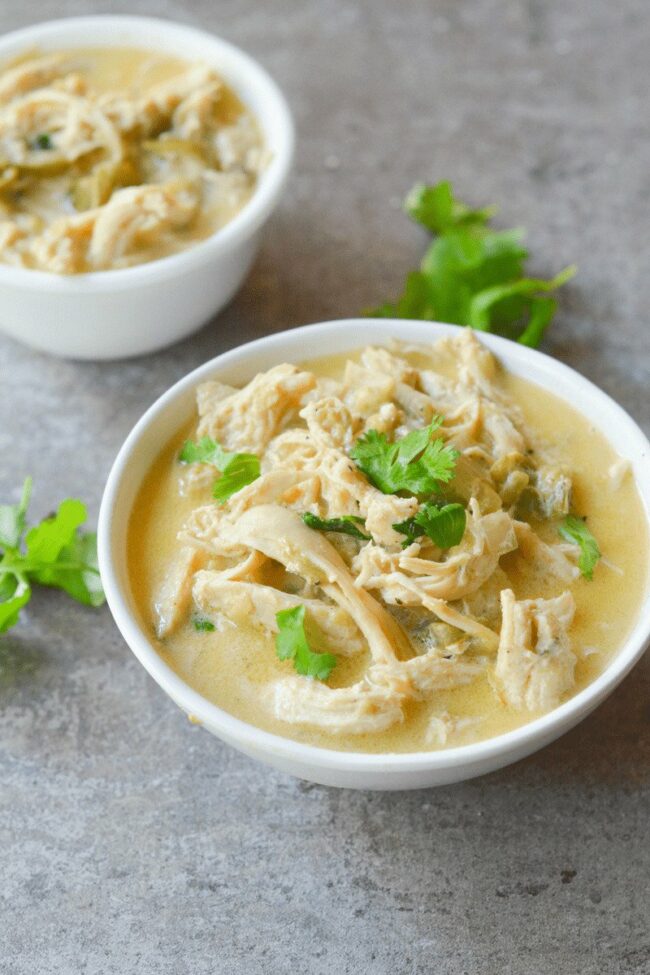 Slow Cooker Keto Beef & Broccoli from Wicked Stuffed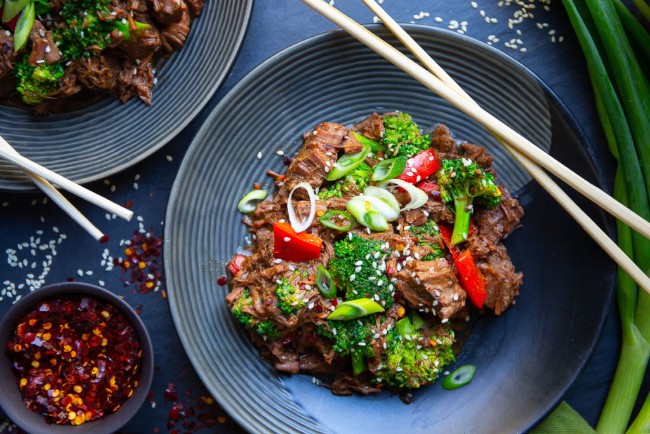 Crockpot Creamy Tuscan Garlic Chicken Recipe from Wholesome Yum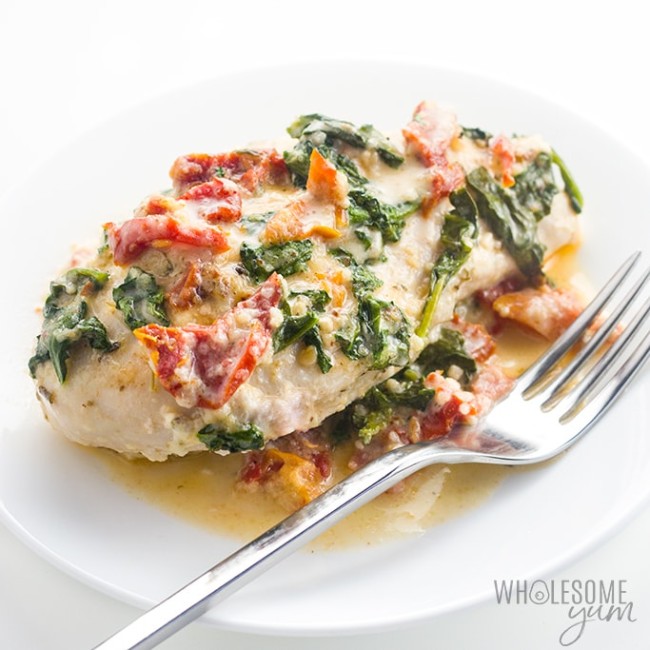 Low Carb Slow Cooker Braised Short Ribs from 730 Sage Street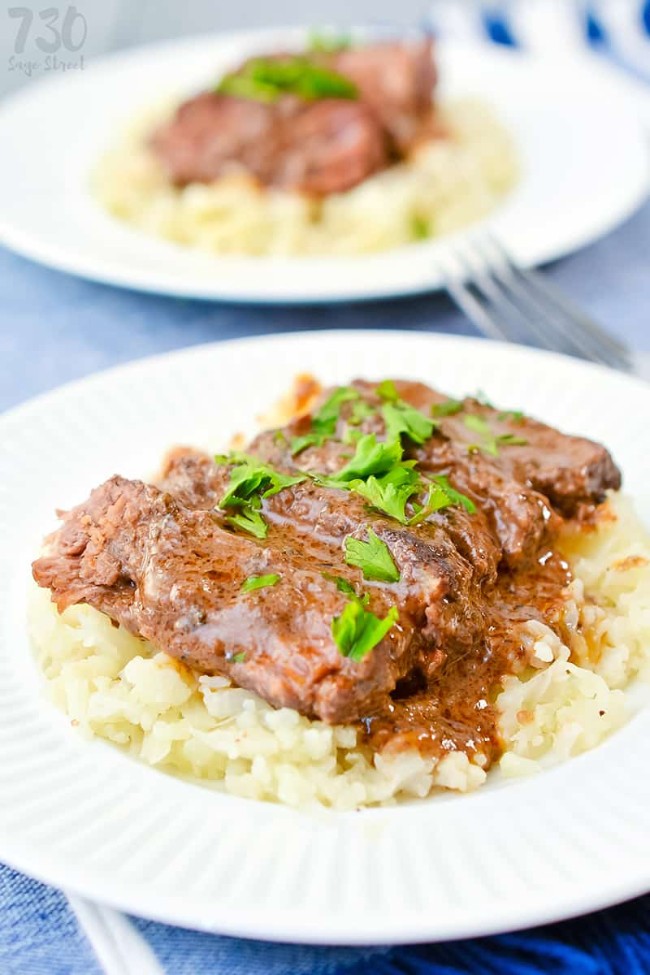 I hope that you enjoy these easy keto crockpot recipes! Looking for more delicious keto recipes? Check out these:
Easy Keto Casserole Recipes That You Can Make Ahead
10 Delicious Keto Side Dishes that Anyone Can Make
Don't forget to pin for later!