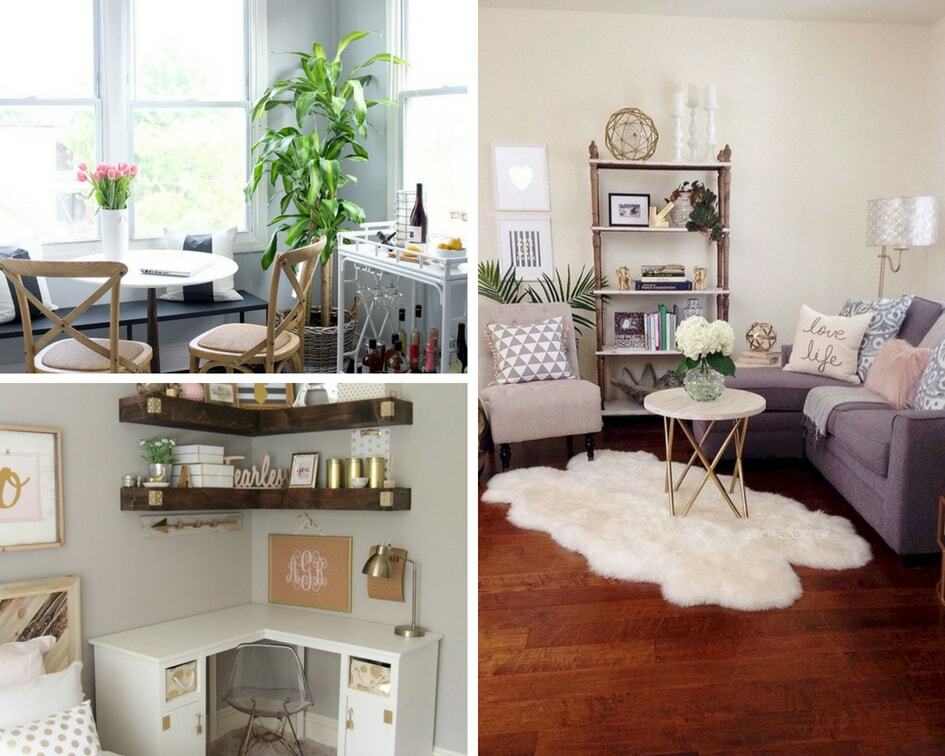 As a fellow apartment renter, I completely understand the woes of wanting to decorate but having to deal with restrictions of your apartment lease. No worries though! Just because you don't technically own the place, doesn't mean you can't make it feel like your own!
Apartment decorating can be made simple with these amazing, yet easy upgrades. These ideas will take your apartment from basic, to beautifully inviting!
One of the most exciting things about combining different home decor ideas is watching everything come together. Be inspired by these clever apartment decorating ideas that will ensure that you keep your security deposit!
Decorate a coffee table with a floral centerpiece, and vintage books. Include a few accent pieces that go with the theme to bring it all together. Super affordable and super chic!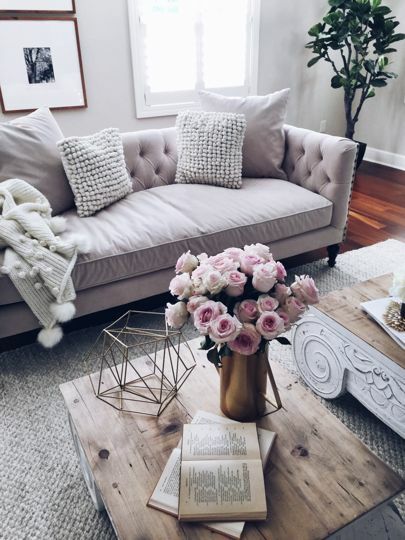 Use a Mobile Cart as a Night Stand via Homey Oh My
I am all for multi-functional pieces! A mobile cart not only acts as an elegant nightstand, but it also will provide you with some additional storage space.
Prop Art Work on a Dresser to Avoid Drilling Holes via Studio McGee
If you're concerned about drilling too many holes in the walls, prop artwork on top of a dresser instead. This will keep your walls intact, and save you from having to fill them back in prior to moving.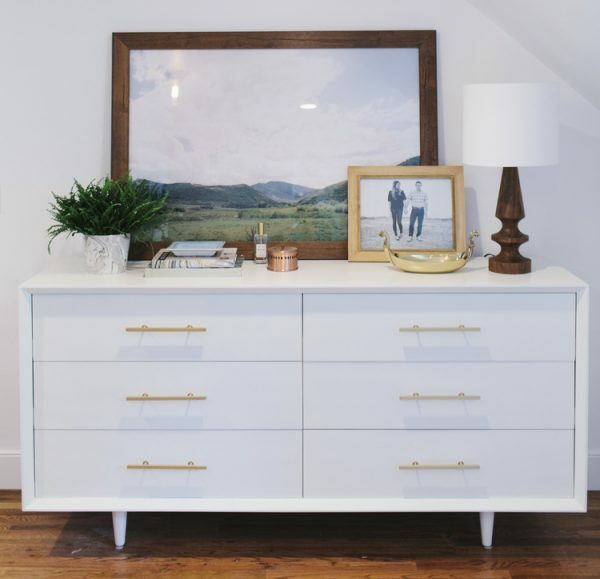 Geometric Accent Tables via Refinery29
Geometric accent tables scream chic and will make your apartment look classy.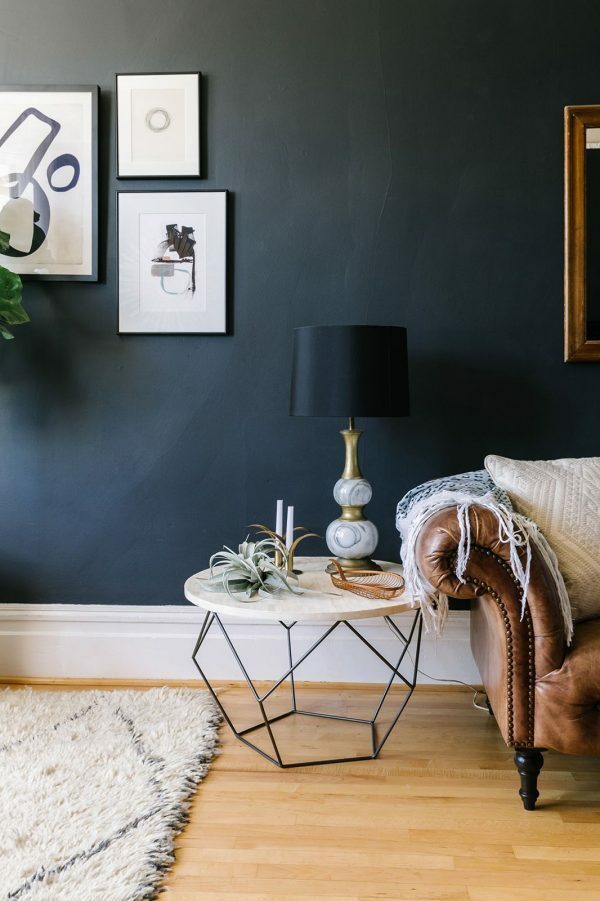 Brighten up any room with your favorite color accent rug. The pop of color will almost automatically transform your decor.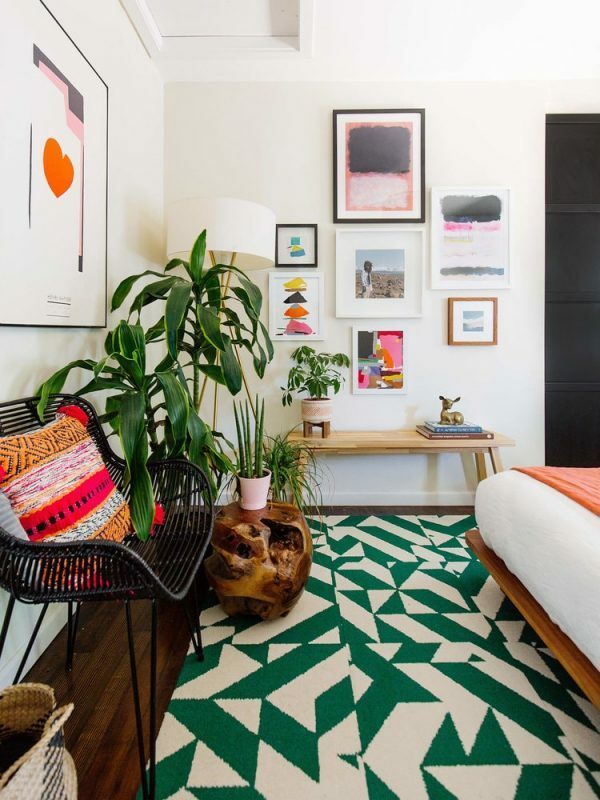 Or Add a Shag Rug for a cozier look via Decoratioon
Shag rugs are super popular right now! And for good reason, they can make any room feel comfy and cozy.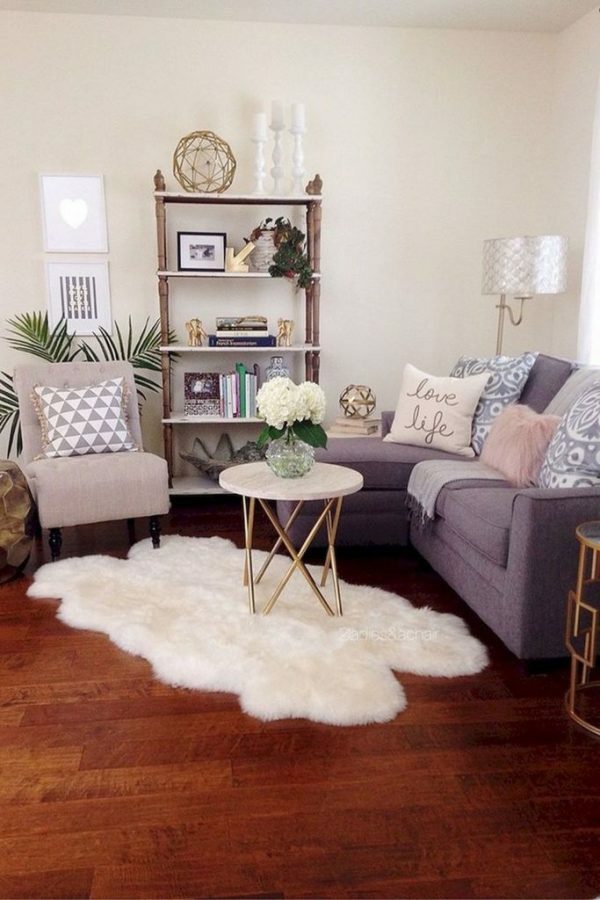 Add  Long Curtains to make you apartment look bigger via The Inspired Room
Longer curtains not only look great, but they'll also make your apartment look bigger! Hang them starting from the top of the ceiling to maximize this effect.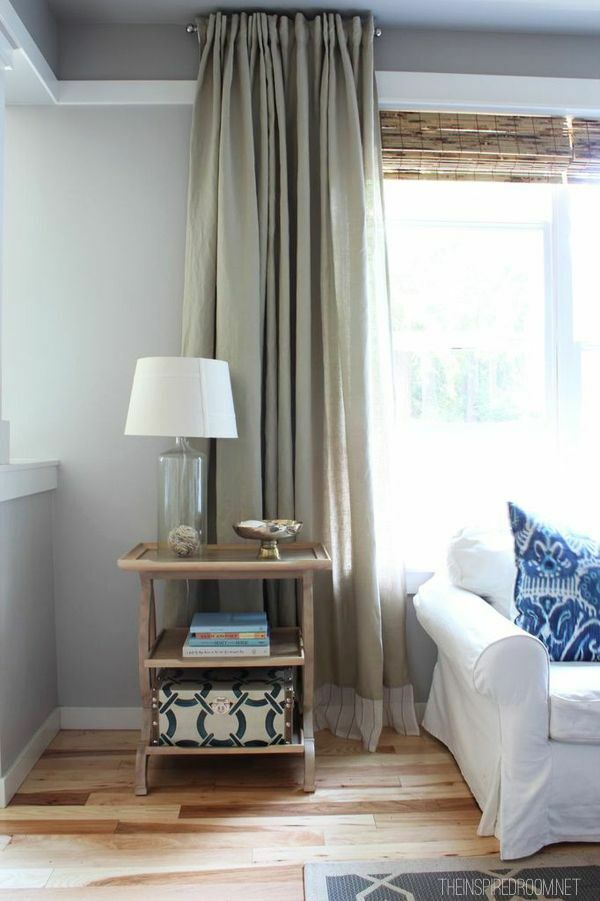 Get the most out of your wall space by hanging up a few floating shelves. Decorate them with cute accent pieces or use them for additional storage. Most apartments allow you to drill small holes, but be sure to check with your rental company just to be sure!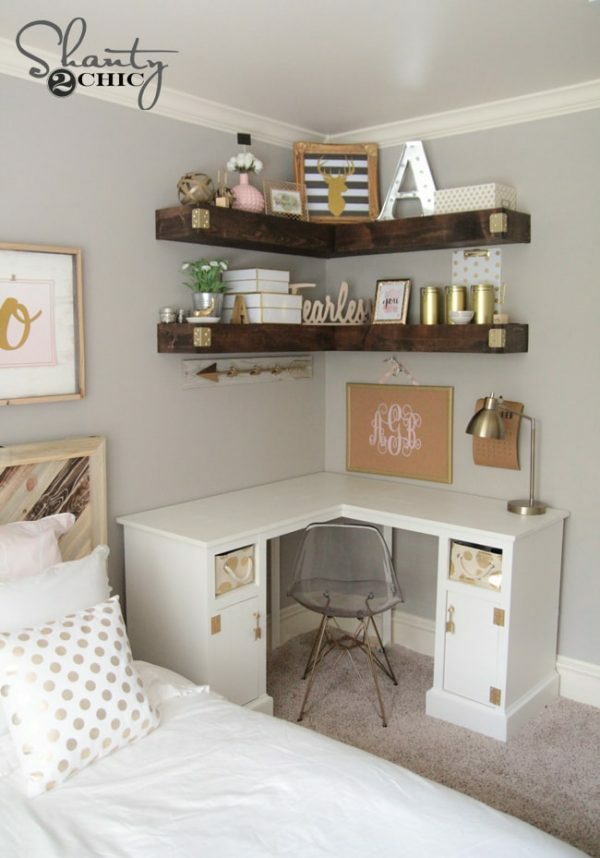 Cozy things up with a blanket basket via Poor Little It Girl
Can you tell that I like all things cozy? Fill a wire basket with decorative blankets to make your apartment look more inviting.
No room for a bar? No problem! This glitzy bar car is great for entertaining while also adding a glam touch to your apartment.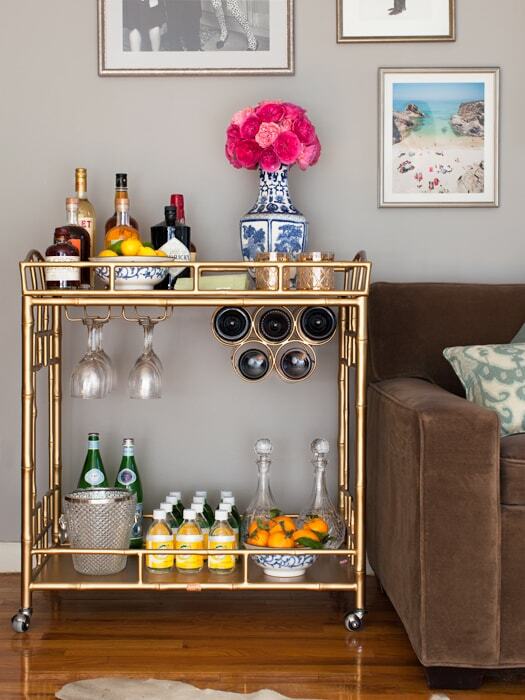 Use a 2 tier basket to organize and spruce up the bathroom via Golden Boys and Me
Like I said earlier, multi-functional pieces are the best! This 2 tier basket will not only look great in your bathroom, it's also a great way to store your toiletries.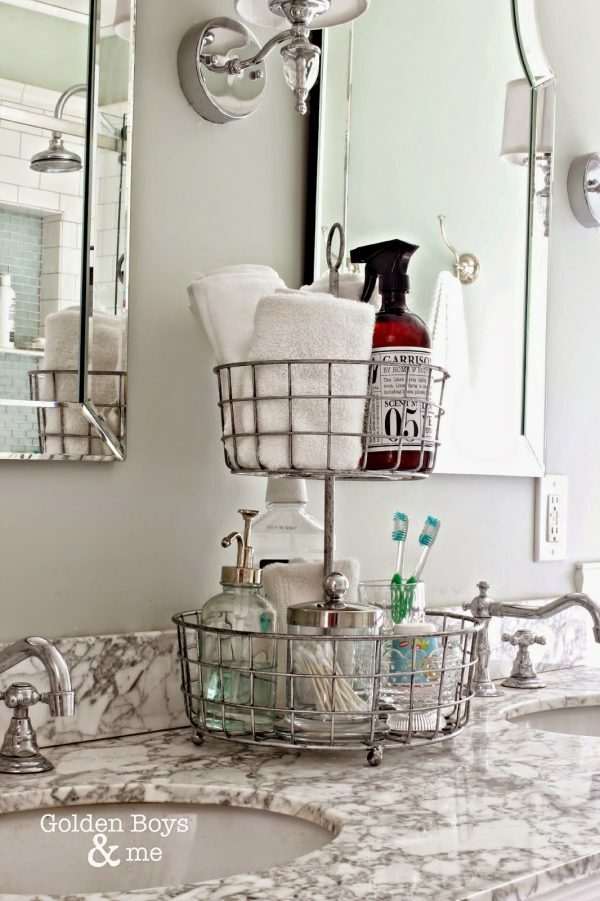 Use a Crate to Hold Up a Wall Mirror to keep walls intact via Pinterest
Using a crate to prop up a wall mirror is another great way to avoid drilling holes in the wall, while still keeping things stylish! The floral arrangement is a nice added touch.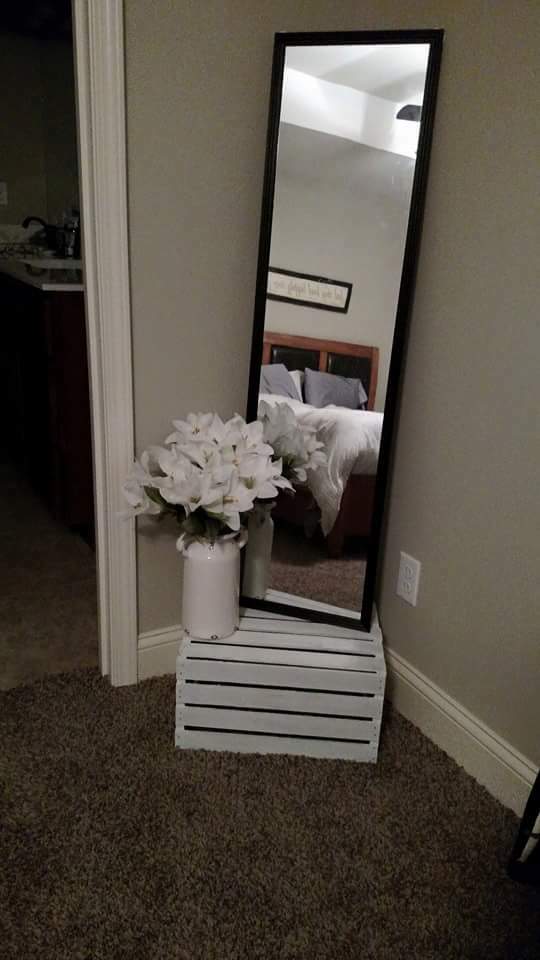 Remember to Be Versatile via Brit + Co
This pom pom rug can be used as a throw, rug, or a wall piece. Versatility, and repurposing things will keep your apartment looking fresh!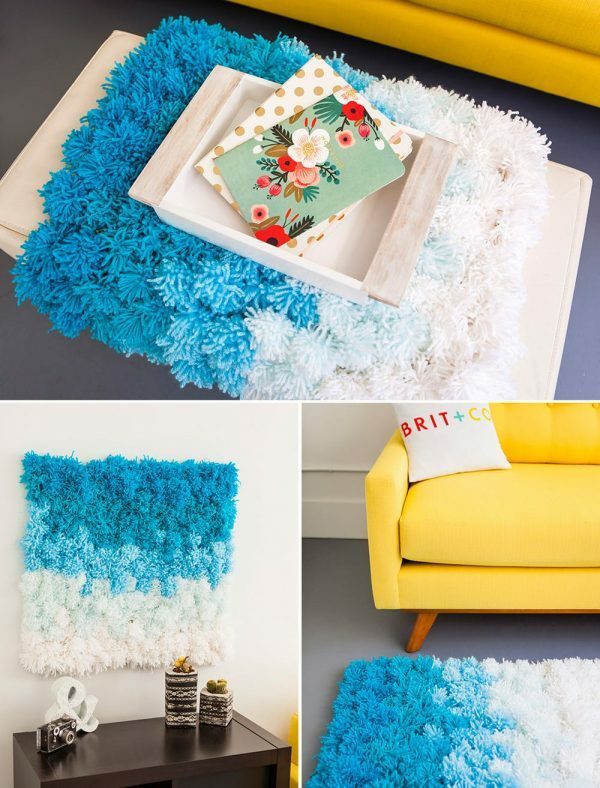 Use Large Plants to Brighten up the room via The Every Girl
Large plants are great for accenting any room!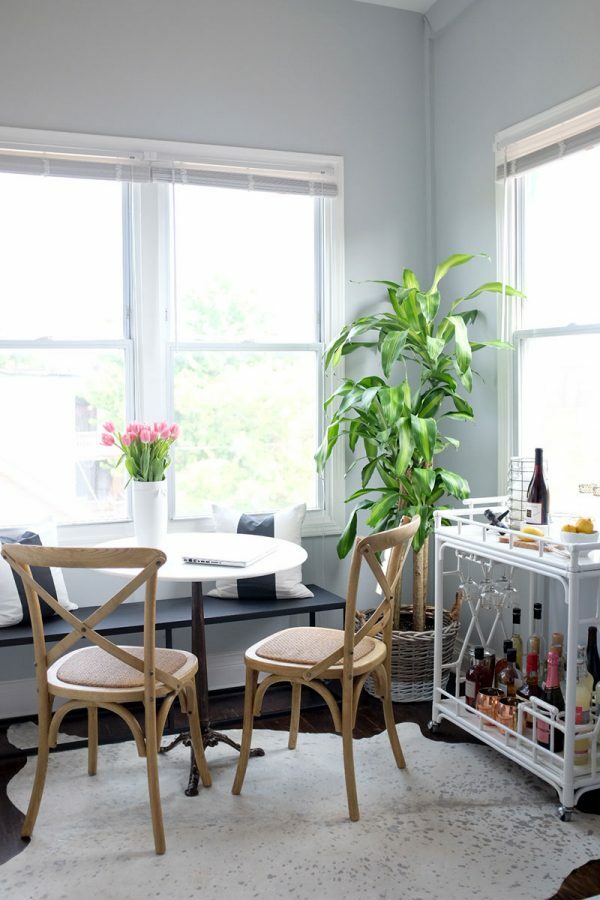 Add a coffee bar area to spruce up your kitchen via Forever in Pursuit
Turn a small table or shelf into your own personal coffee bar. Not only is this a cute kitchen upgrade, it will also help keep your coffee items organized.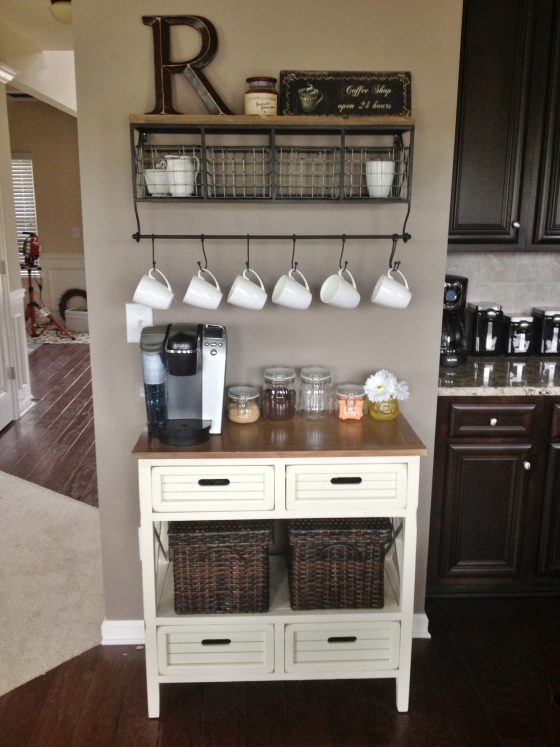 Make your bathroom feel luxurious by going with a spa inspired theme. This bathroom uses a second shower rod for an extra touch of class!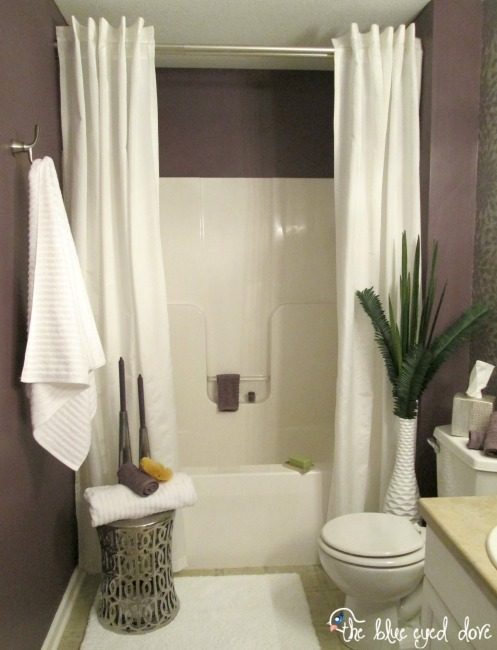 Use Suction Cup Shower Caddys to Create a Botanical Shower via Instructables
And I just couldn't resist this botanical shower caddy idea! It would go great with a spa inspired bathroom!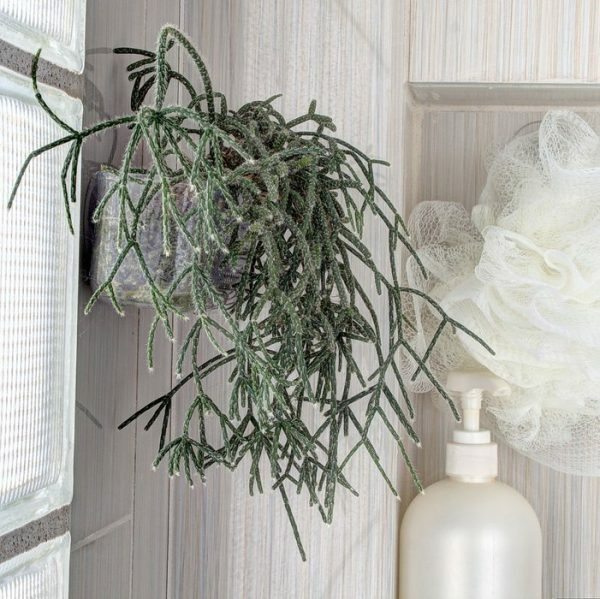 Try a few of these inspiring apartment decorating upgrades and take your home to the next level. Work with what you have already, and add a few of these ideas and watch it all come together!
Next, check out these Easy Dollar Store DIY Projects to Decorate Your Apartment on a Budget
Don't forget to share and pin for later!