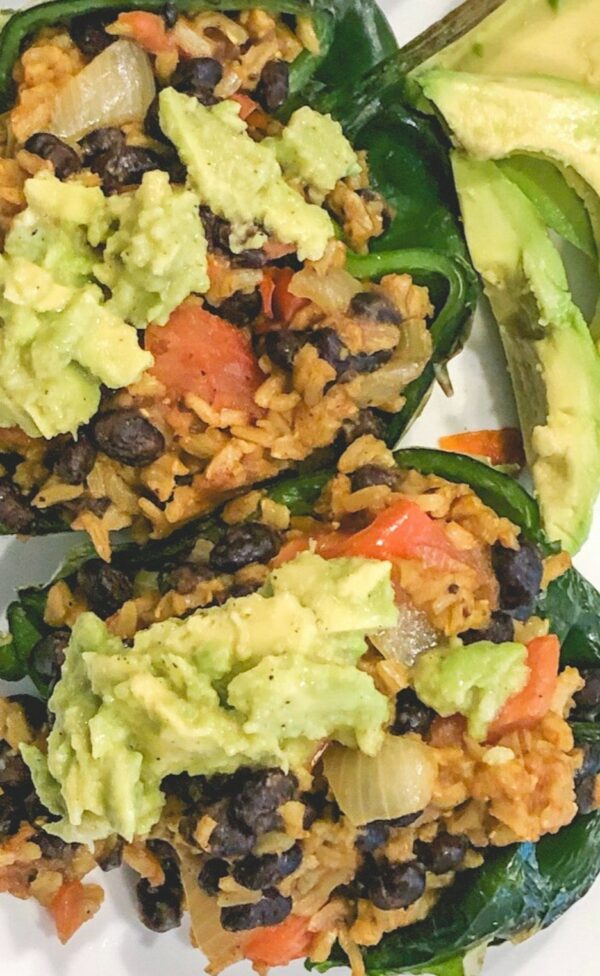 Earlier this year, I decided to join my church in doing the Daniel fast. This was my first time fasting over an extended period of time, and I had no idea of what to expect. For those of you not familiar with the Daniel Fast, it is a biblical based fast that consist of primarily vegan and whole foods. In addition to that – bread, added sugar, caffeine, and dairy are also restricted among other things. A traditional Daniel fast last 21 days.
I'll be honest and say that I was a little intimidated to begin the Daniel fast because I am a huge foodie! The thought of limiting my diet so strictly seemed like a huge undertaking and required a lot of discipline. Nevertheless, that's the point of the fast – to exercise discipline for the sake of the spiritual benefits.
While the spiritual aspect is typically the primary reason for those that do the Daniel Fast, it is also very common to lost weight while on the fast. In my personal experience, I lost about 9 pounds during the 3 week time frame.
Disclaimer: Fasting is a personal decision. I am not a medical professional. This information should not be taken as medical advice. If you have any medical questions, you should consult with a doctor.
Daniel Fast Food List (Not all inclusive):
Beverages
Water
Coconut Water and Coconut Milk
Almond Milk (with no added sugar), and
Vegetable juices
Fruits (In Moderation)
No canned fruit
No added sugars
All Vegetables with the Exception of Canned Vegetables
Whole Grains
Oats, Quinoa, Brown Rice, etc.
Nuts and Nut Butters
Beans
Canned beans may be used as long as there is no added salt or preservatives.
Seed oils and coconut oil
*Some Daniel Fast allow for Pink Himalayan Sea Salt, which is what I used while fasting.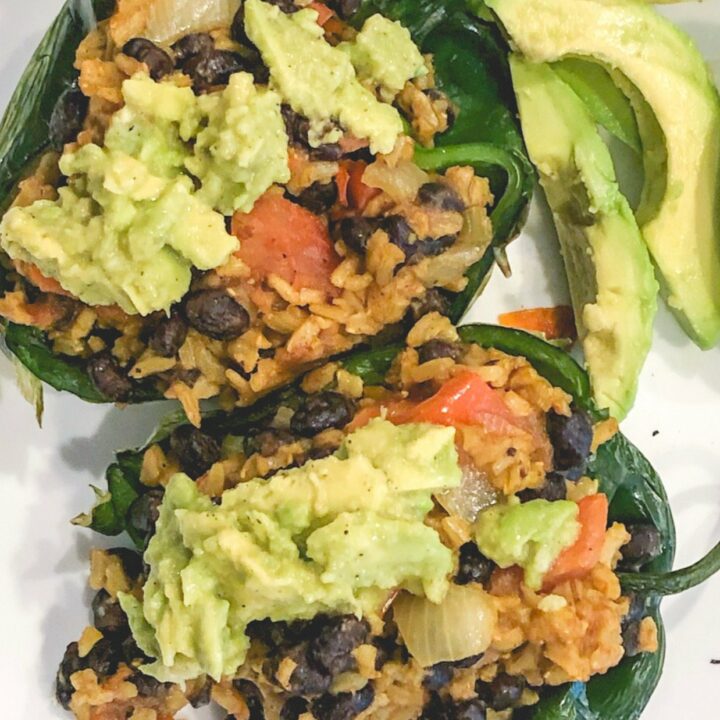 Vegan Stuffed Poblano Peppers - Daniel Fast Recipe
Yield: 2 servings

Prep Time: 15 minutes

Cook Time: 45 minutes

Total Time: 1 hour

Easy Vegan Stuffed Peppers that are Daniel Fast approved.
Ingredients
Rice Mixture
2 cups of cooked brown rice
2 Poblano Peppers
1 tbsp of olive oil, and then some extra for brushing on the peppers
1 can of black beans (low sodium)
2 roma tomatoes chopped
1 clove of garlice minced
1 small onion chopped
2 tsps of ground tumeric seasoning
Avocado Topping
1 avocado, peeled and mashed
1 tsp of fresh lime juice
pink Himalayan sea salt to taste
Instructions
Preheat the oven to the high broil setting.
Cook the brown rice according to package instructions.
While the rice is cooking, line a baking sheet with foil.
Lightly brush the poblano peppers with olive oil, and place them on the baking sheet. Broil on each side for about 3 minutes each. (The skin on the pepper will start to peel and crackle. This is normal.)
Once the peppers are done, remove them from the oven for cooling and turn off the broil setting. Then, preheat the oven to 350 degrees.
Heat a large skillet to medium high heat, then add 1 TBSP of olive oil.
Saute the onions and garlic until flagrant and translucent.
Add the beans and chopped tomatoes, and saute until cooked through.
Season with the turmeric seasoning. (More or less to taste)
Once the rice mixture is cooked through, remove from the skillet from the heat.
Peel off the blistered skin on the peppers, and then cut out the stem from the center. Then, cut a slit down the side of each pepper. Use you hand to remove any seeds.
Place the peppers on a baking sheet, and then spoon the rice mixture into each pepper filling them up.
Bake at 350 degrees for about 25 minutes.
In a medium bowl, combine the mashed avocado, lime juice, and pink Himalayan sea salt. Stir until smooth and set aside.
Once the peppers are done, remove them from the oven let them cool for about 5 minutes. Once cooled, top with avocado topping and serve.
Nutrition Information:
Yield: 2 Serving Size: 1
Amount Per Serving: Calories: 582Total Fat: 13gSaturated Fat: 2gTrans Fat: 0gUnsaturated Fat: 10gCholesterol: 0mgSodium: 704mgCarbohydrates: 99gFiber: 27gSugar: 5gProtein: 21g

Don't forget to pin this recipe for later!