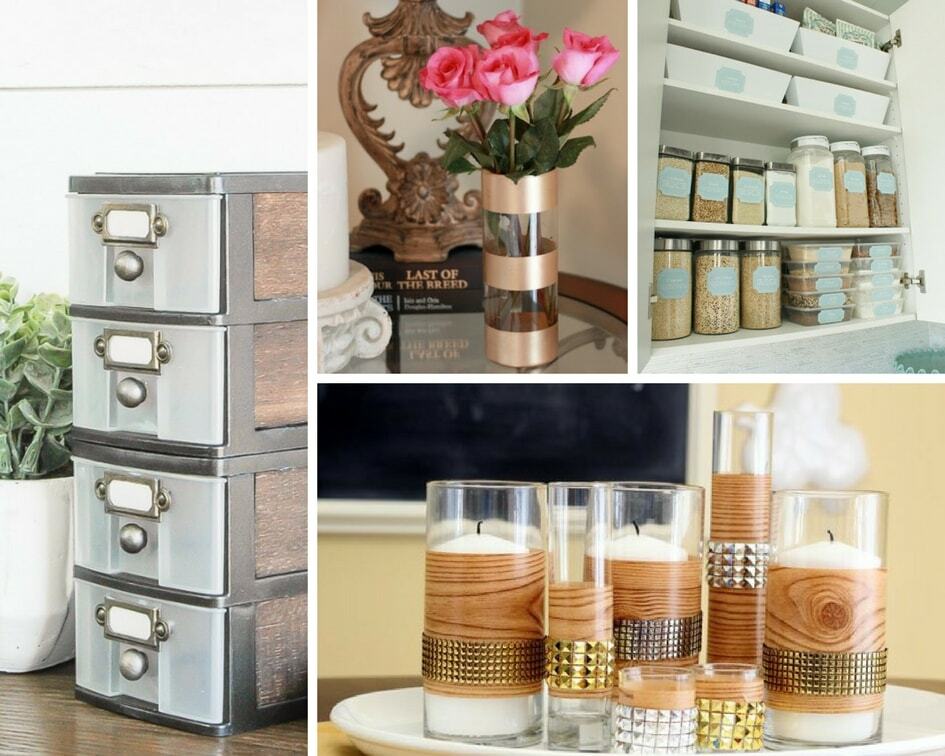 So I absolutely adore the Dollar Store! Especially when it comes to finding things for Dollar Store DIY craft projects. It's like a big treasure box, and you never know what you might find inside! When it comes to DIY projects, I always recommend hitting the Dollar Store first before anywhere else. You are sure to save a few bucks every time!
During my latest trip, I was surprised to find so many items that I could use to decorate my apartment. They have a little bit of everything for every room in the house. I started searching the web for some inspiration and decided to share some of my favorites. These craft projects are so clever and won't break the bank!
To make things even better, all of these crafts are apartment rental friendly. For any of the wall hangings, they will either only require a small hole or the use of command strips. Most apartment rental organizations are perfectly fine with you drilling small holes to hang pictures and such, as they are pretty easy to cover back up.
DIY Starburst Mirror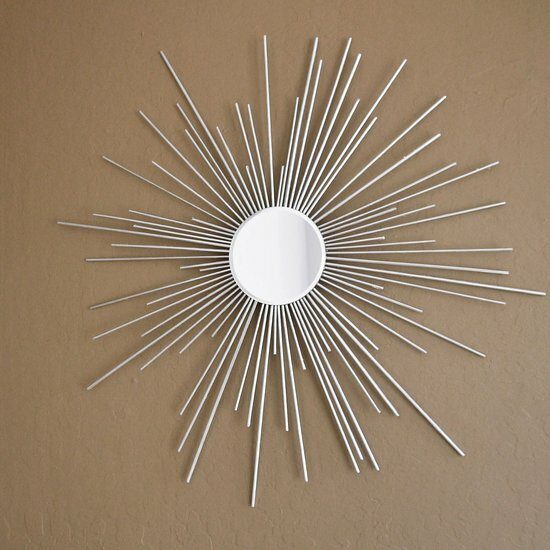 This DIY Dollar Store mirror was created using a circle mirror and painted wooden skewers. The starburst effect adds a nice touch of drama to any living area. Via Pop Sugar
Dollar Store Pantry Makeover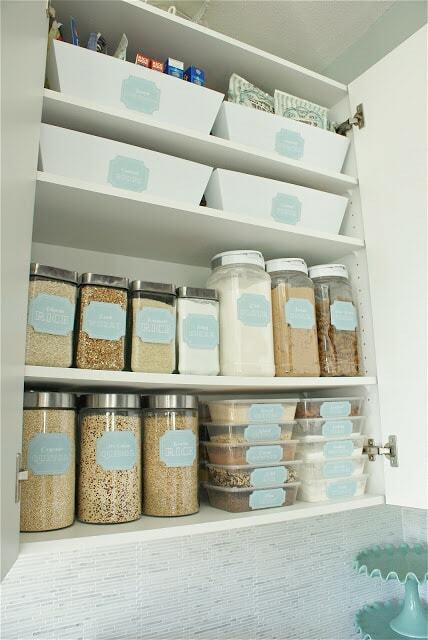 Add labels to Dollar Store canisters for a brilliant pantry organization hack. Not only is this great for organization, but it looks amazing too! Via The Social Home
DIY Studded Faux Bois Centerpiece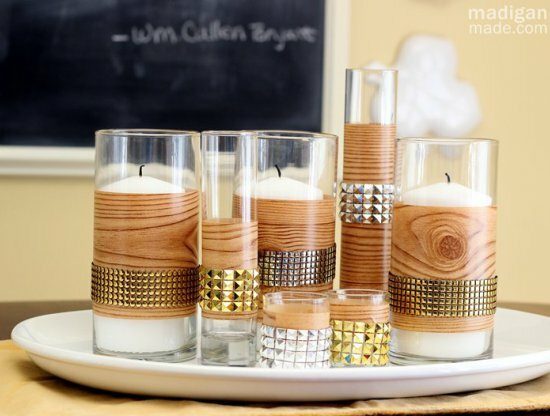 Create a simple, yet elegant centerpiece with a few candles and studded accents. You can also get creative and use different kinds of contact paper to wrap around the candle holders. Via Rosyscription
Anthropologie Plate Art Knockoff Wall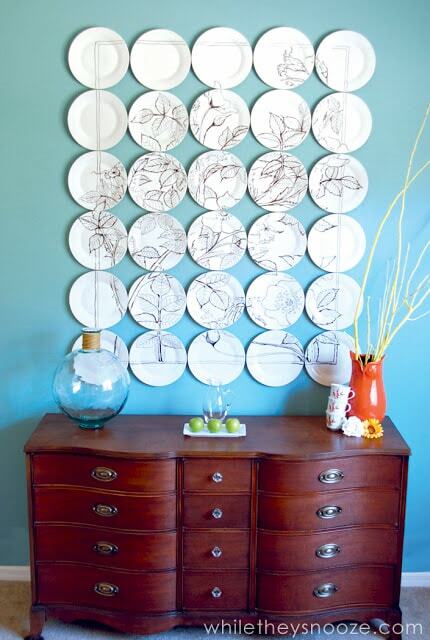 For $1 a plate, you can get creative with your wall art! Just use command strips to hold them in place, and you have a creative masterpiece! Via While They Snooze
DIY Planter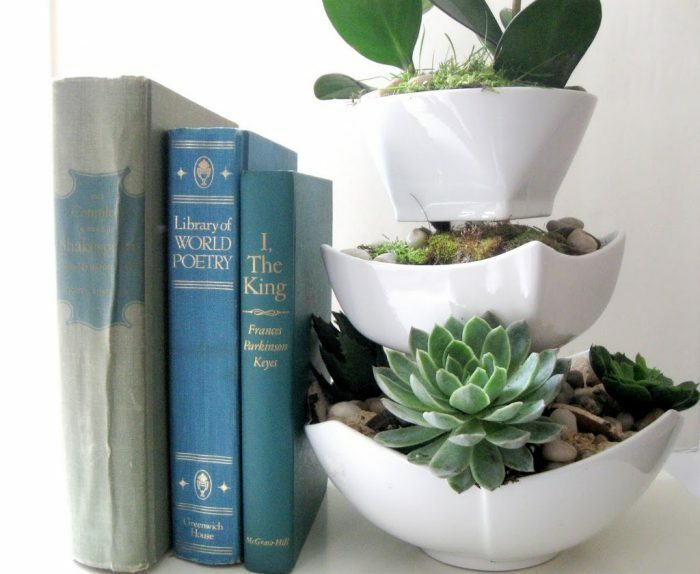 Using a few clear glasses and ceramic bowls from the dollar store, you can create this beautiful planter. Via Craft Berry Bush
DIY Towel Holder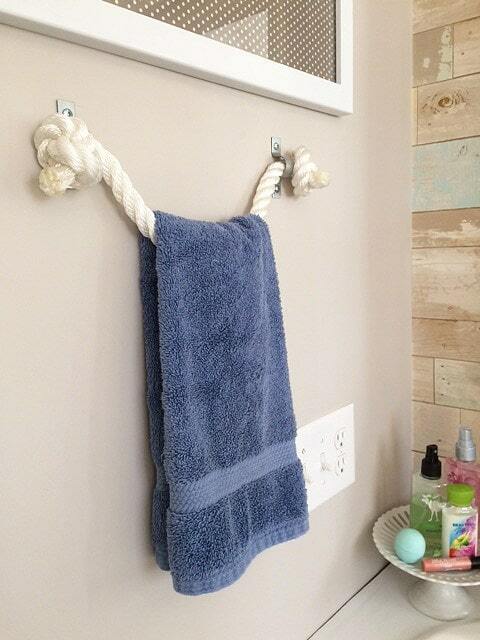 Is your bathroom lacking that extra bathroom rack that you could use in your shower or sink are? Well, this DIY towel holder solves that problem with ease! Via Greco Design Company
Clothespin Candles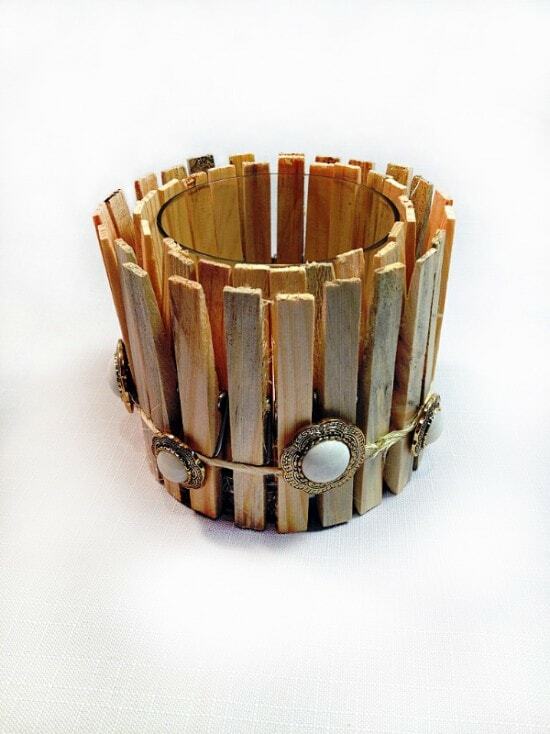 Clothespins are a DIY'ers friend! Clip them all around a mason jar lid and add a few embellishments for a cute candle holder. Via A Smith of All Trades
DIY Gold Leaf Vase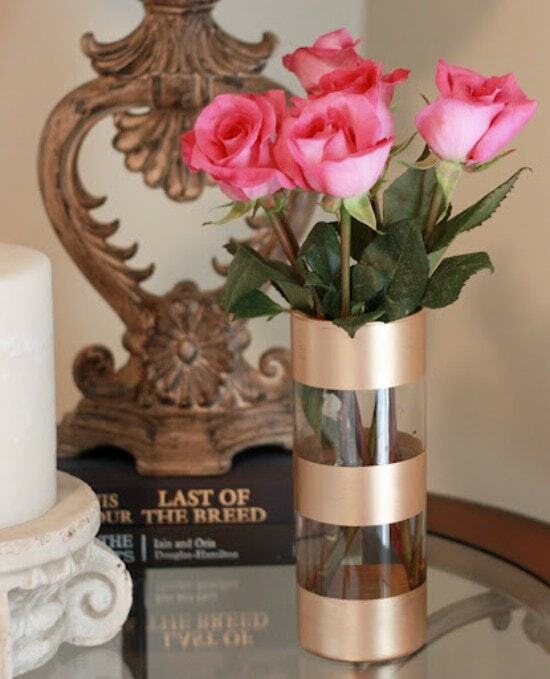 This DIY Dollar Store Craft is super easy, yet so elegant. All you need is some tape, a vase, and gold paint. Add your favorite flowers, and wallah – the perfect side table accent!Via The Creativity Exchange
DIY Hurricane Lanterns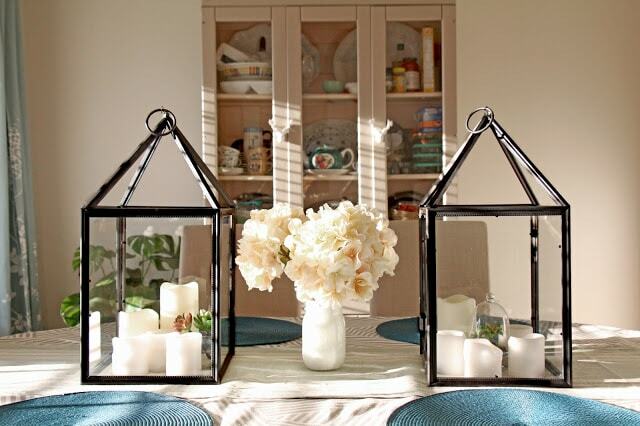 Can you believe these were made using dollar store picture frames? These elegant accents would look great as centerpieces, or even on your porch or backyard! Via Gros Grain
DIY Mirror Boxes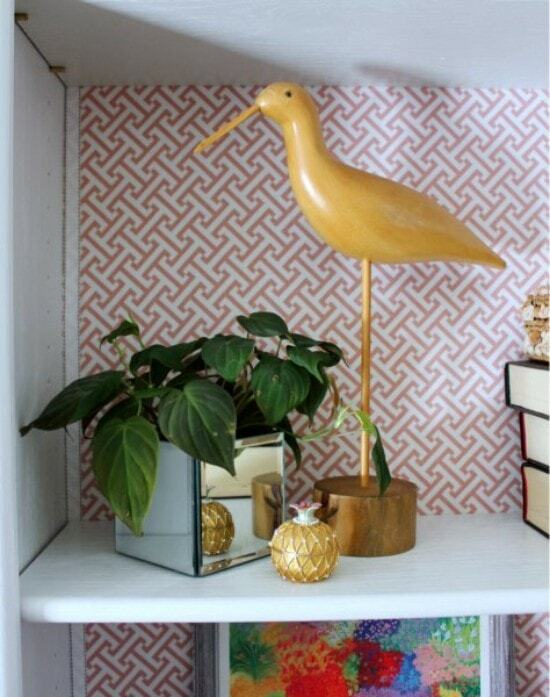 Use these cute mirror boxes as planters, or even as pen holders. They will look great just about anywhere around the house! Via Hi Sugar Plum
Farmhouse Storage Drawers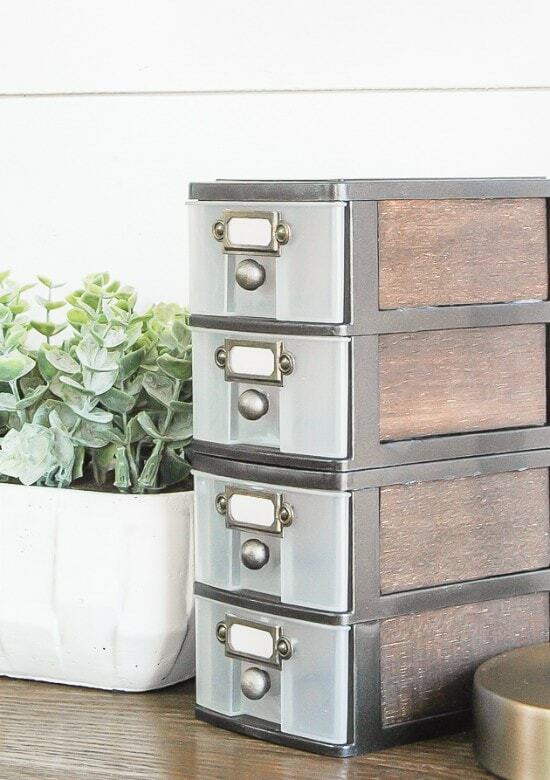 This is easily one of my favorite DIY Dollar Store Crafts. Not only is this a great storage option, but the farmhouse theme looks amazing and so much more expensive than this project really is! Via Little House of Four
Which of these DIY Dollar Store Crafts do you plan to use to decorate your home? I'm convinced your home is going to look lovely without emptying your wallet!