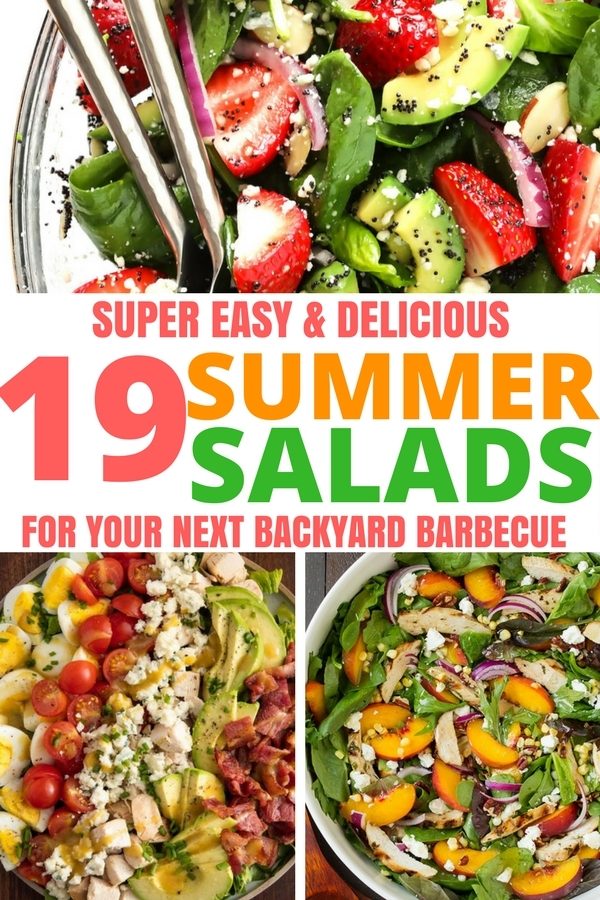 Summertime is right around the corner, and goodness am I looking forward to it! Being a Florida girl, I totally live for the sunshine.
One of my favorite summer activities is attending barbeques, having picnics, and anything else food related for that matter! Summer salads are always at the top of my list during this time of year. They are always great for those hot summer days when you just want something light and fresh to eat.
These summer salads are bright, easy to make, and full of flavor. They are sure to be a hit at your next backyard barbeque or get together!
Cilantro Lime Chicken Salad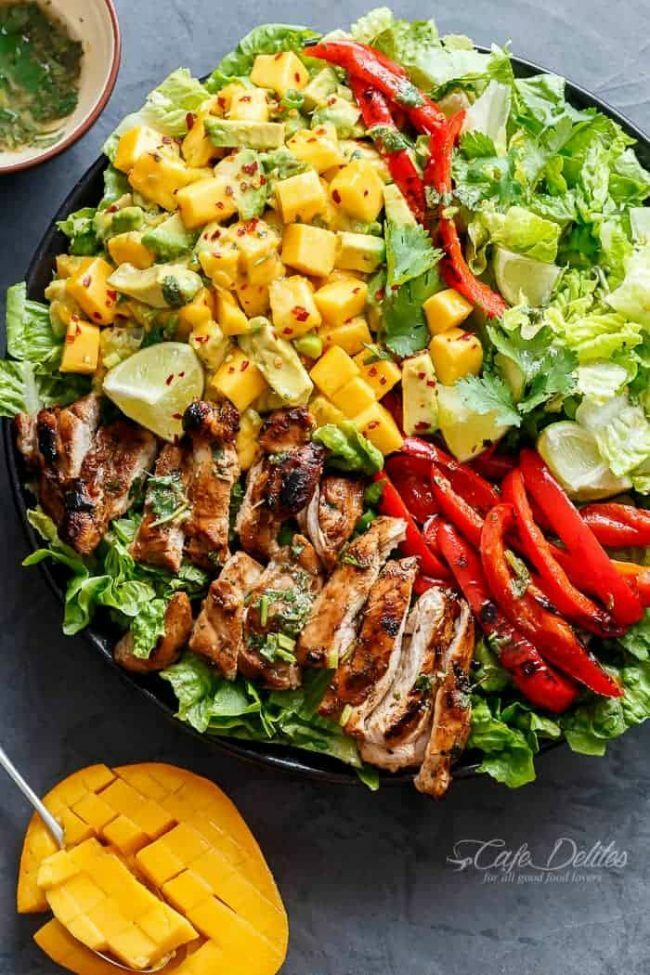 This cilantro lime chicken salad is bursting with fresh citrus flavor and a hint of sweetness from the mango avocado salsa. This is perfect for dinner all by itself! (via Cafe Delites)
Cobb Salad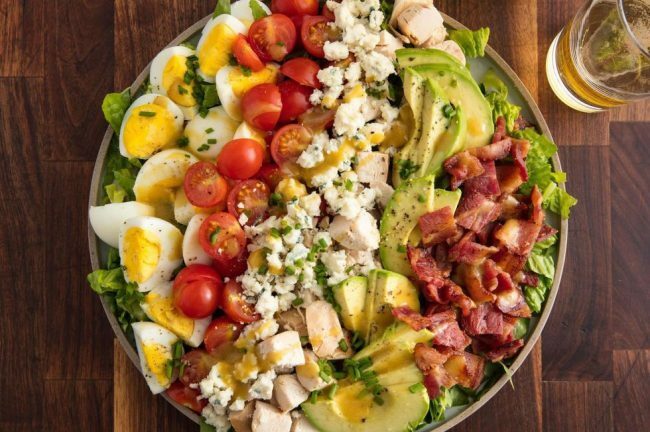 Cobb salad is definitely a classic summer salad! This traditional recipe includes boiled eggs, tomatoes, blue cheese, avocado, and bacon on top of a bed of fresh greens. (via Delish)
Steak Salad with Charred Green Onions and Beets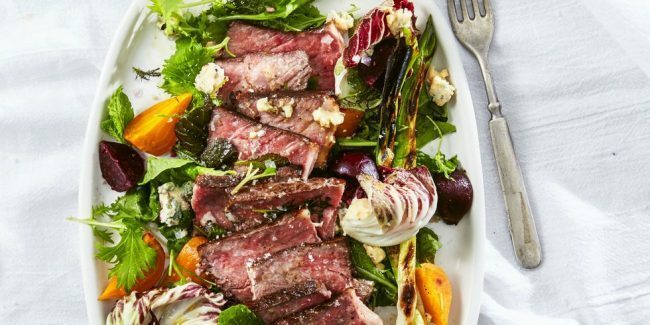 Who says 's summer can't be savory? These green onions and beets are slightly charred to compliment the steak. (via Good Housekeeping)
BLT Salad & Buttermilk-Parmesan Dressing and Buttery Croutons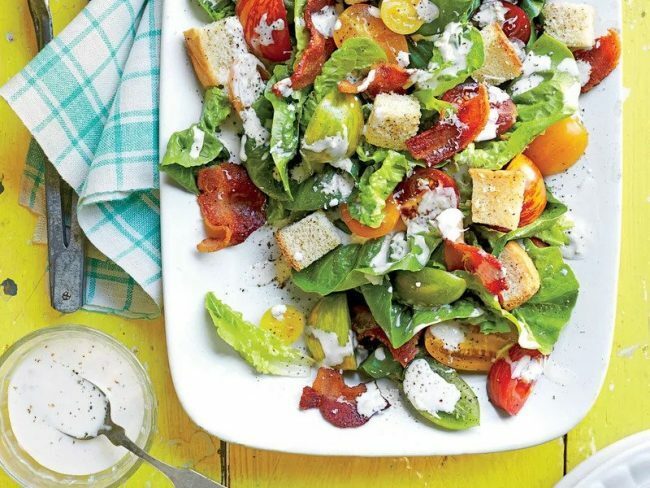 The classic BLT isn't just great as a sandwich! Here we have it in salad form, with buttery croutons instead of bread. The buttermilk ranch makes this one a winner in my book. (via My Recipes)
Shrimp Salad with Hominy, Arugula, and Lime
So for those of you wondering, hominy is ground corn typically used to make grits. Which as I'm writing this I just realized this is "shrimp and grits" on a salad! Well, not really but how clever! (via Food and Wine)
Peach Salad with Grilled Basil Chicken and White Balsamic – Honey Vinaigrette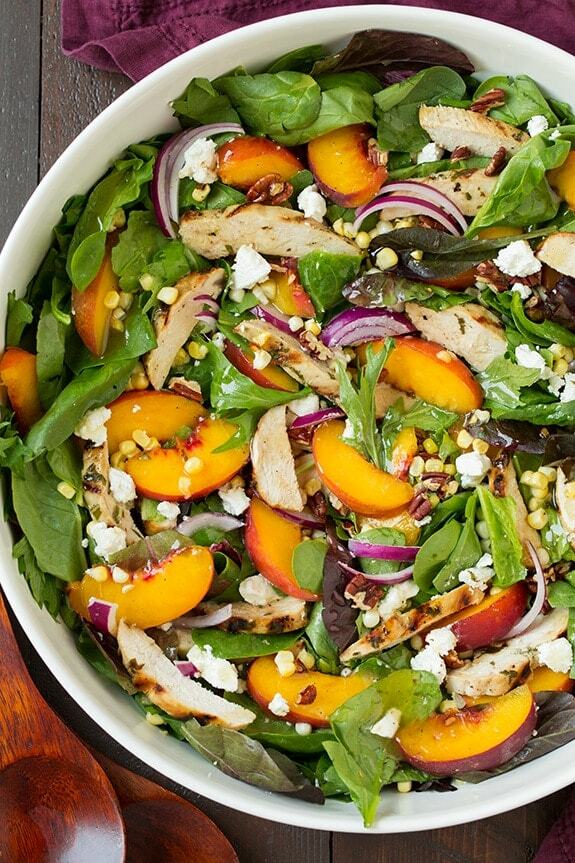 This salad is naturally sweetened with peaches and a little honey. Add some basil and other fresh toppings for the perfect summer side dish! (via Cooking Classy)
Summer Herb and Chickpea Chopped Salad With Goat Cheese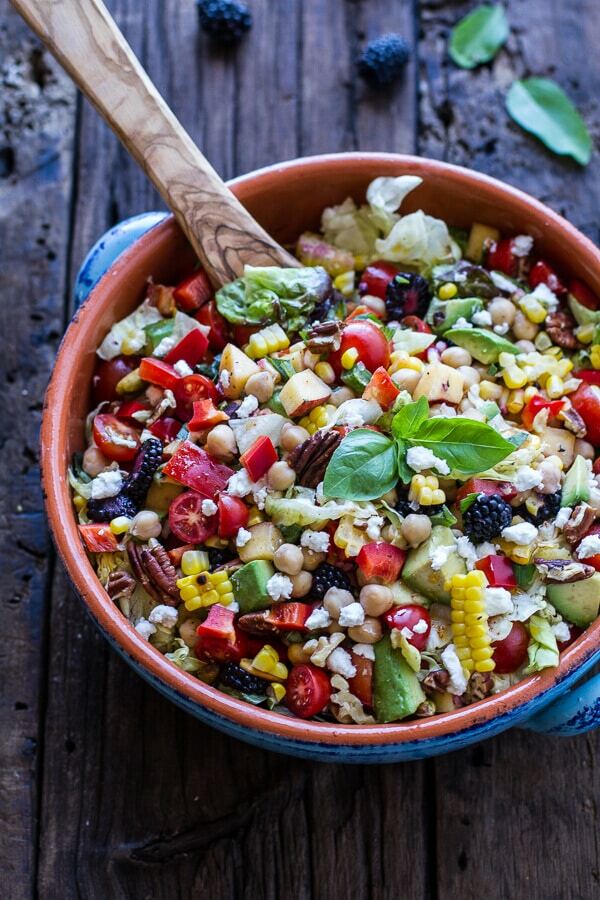 This salad is so bright, and beautiful. The goat cheese adds some smooth and creamy flavor. (via Half Baked Harvest)
Berry Watermelon Fruit Salad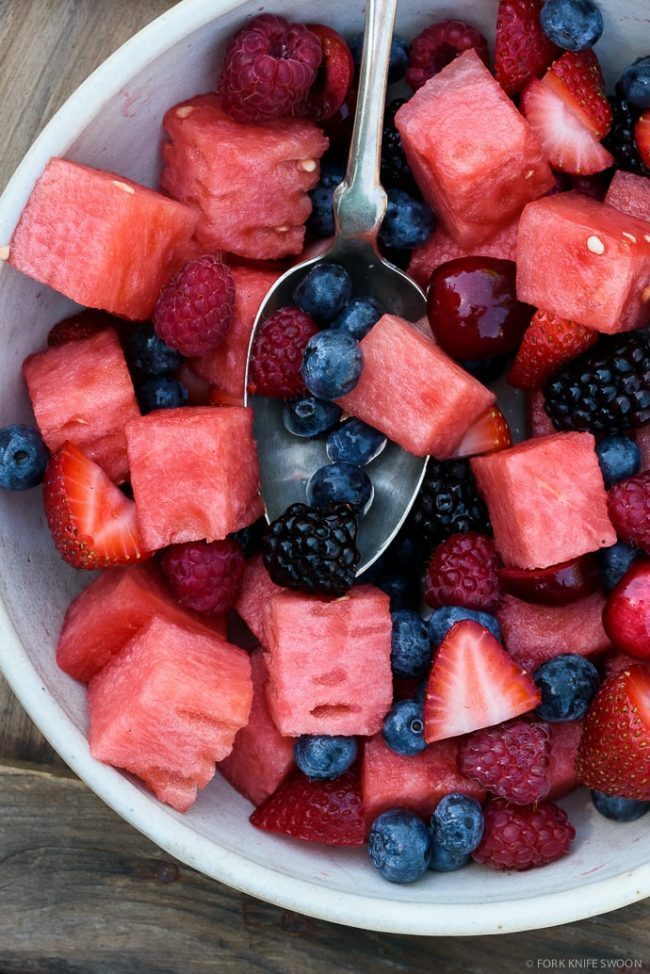 Looking for a simple fruit salad to brighten up your summer backyard event? Look no further than this delicious watermelon and berry summer salad recipe. (via Fork Knife Swoon)
Steak with Tangy Sauce and Watercress Salad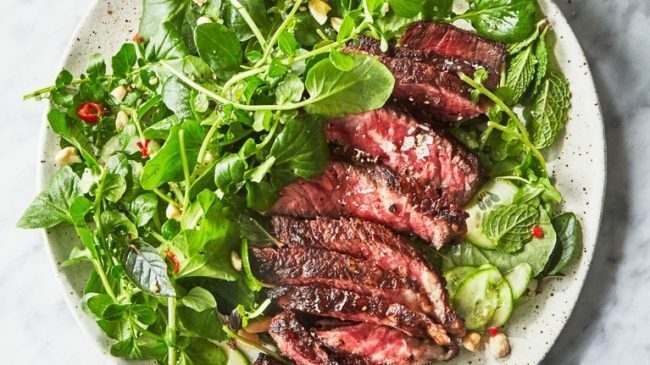 Warm steak paired with fresh watercress is the perfect dinner salad recipe. (via Bon Appetit)
Crab Salad with Peaches and Avocado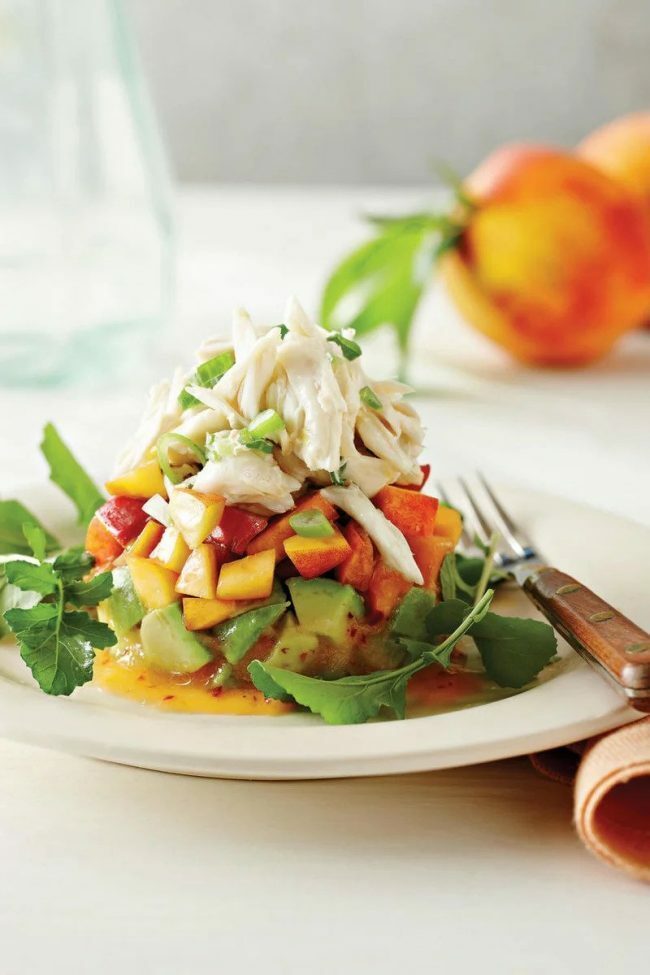 Because every now and then you should treat yourself! This crab and avocado salad looks so fresh and delicious. (via My Recipes)
Avocado Strawberry Spinach Salad with Poppyseed Dressing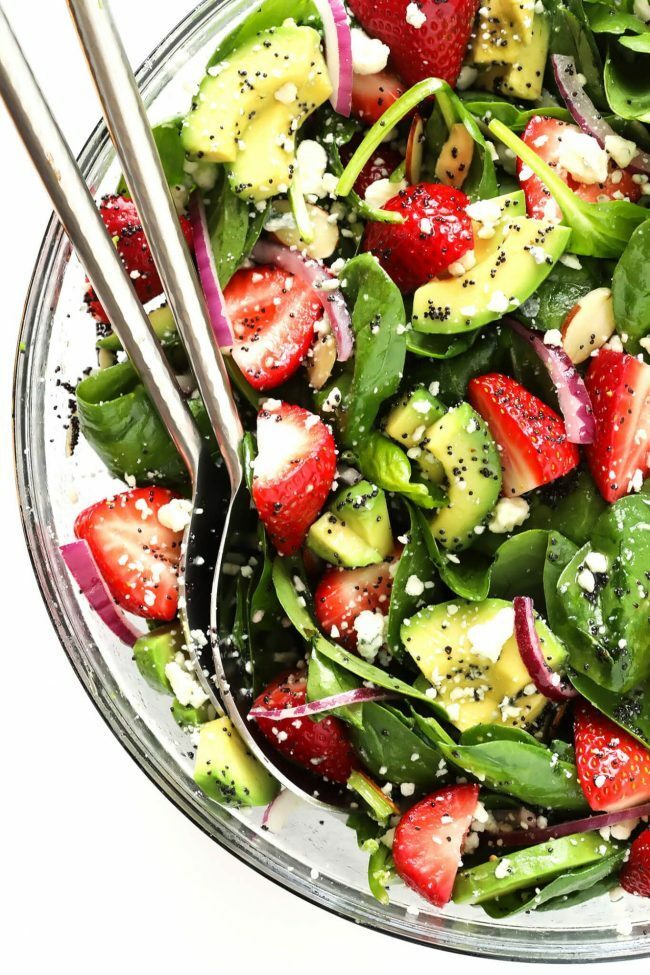 Strawberries and spinach are the perfect combination for this beautiful salad. (via Gimme Some Oven)
Spinach and Smoked Salmon with Lemon-Dill Dressing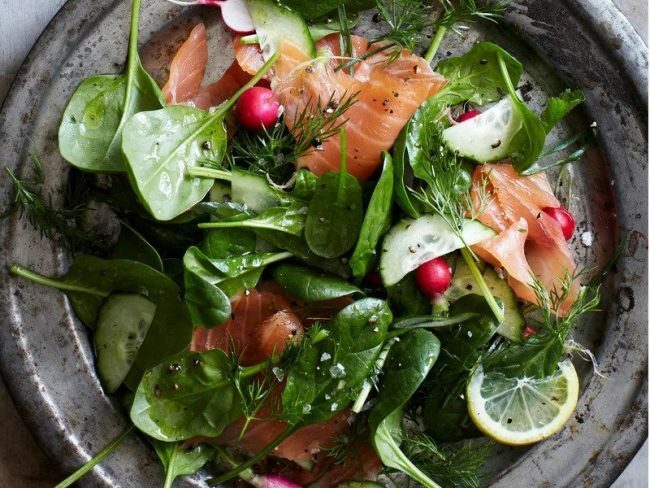 If you prefer your salad more sophisticated, this smoked salmon and spinach salad is a great choice. (via Food and Wine)
Green Goddess Quinoa Salad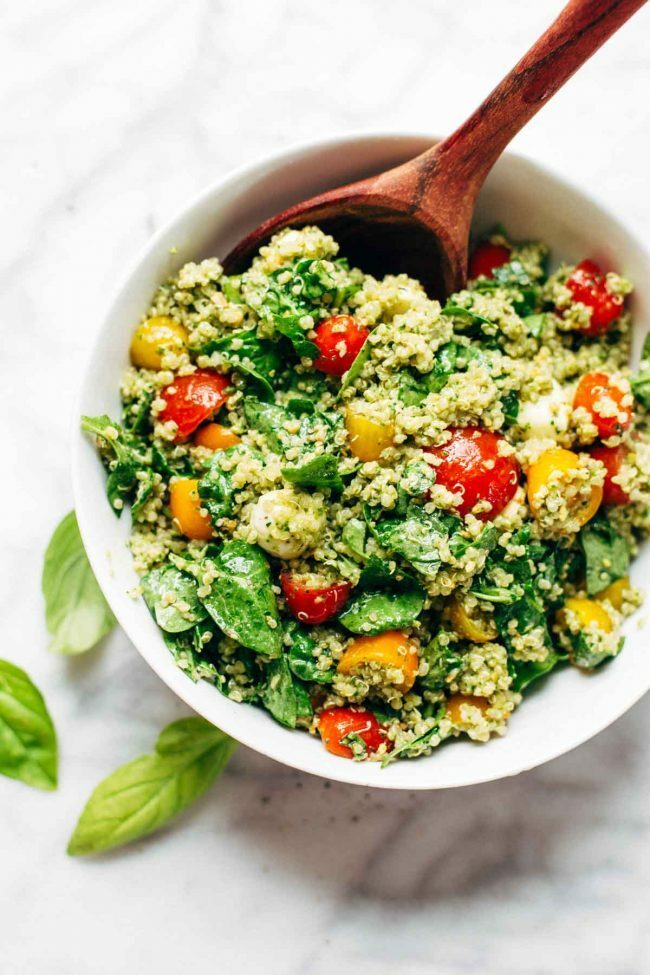 If you're looking for something more on the healthy side, yet still delicious this quinoa summer salad is the way to go! (via Pinch of Yum)
Jalapeno Watermelon Salad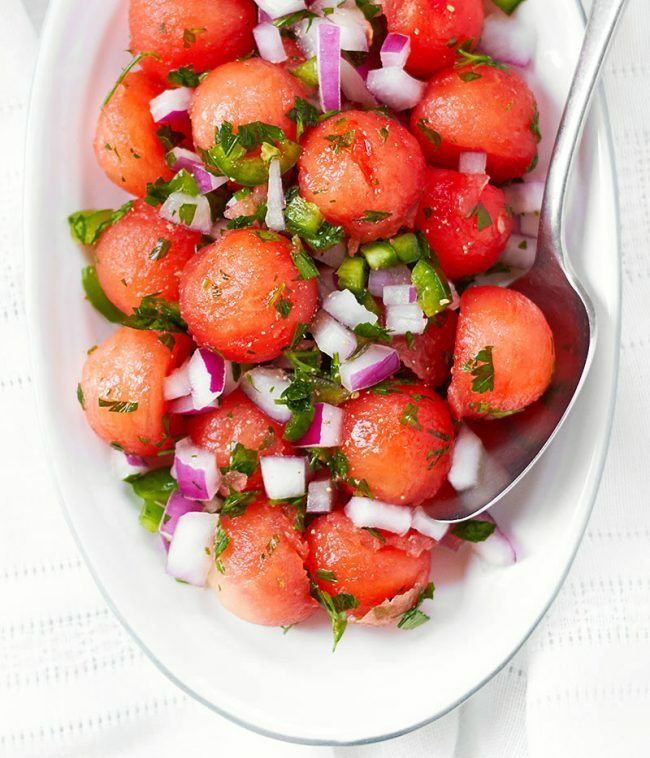 For those of you who like a little spice, this fresh watermelon salad is complemented with fresh jalapeno. (via Eat Well 101)
Honey Lime Rainbow Fruit Salad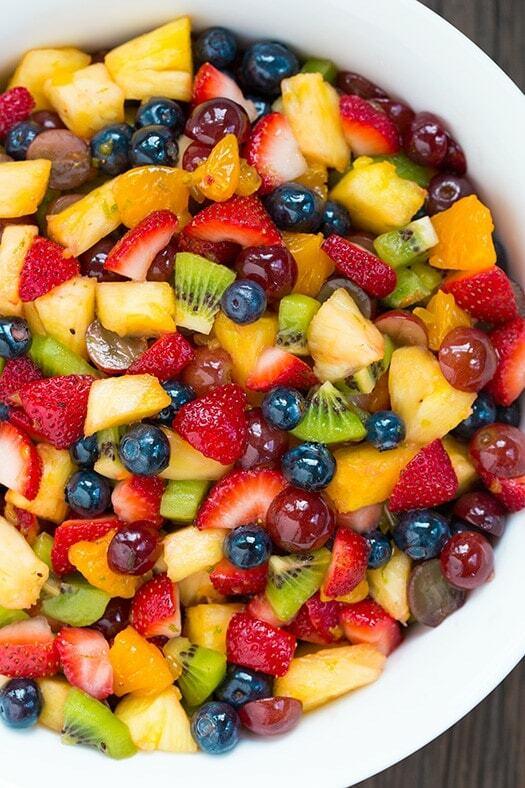 What's summer if we don't experience all of the delicious sweet fruit!? Combine the fruit salad, and drizzle with some honey and lime juice for a sweet and tangy surprise. (via Cooking Classy)
Greek Summer Salad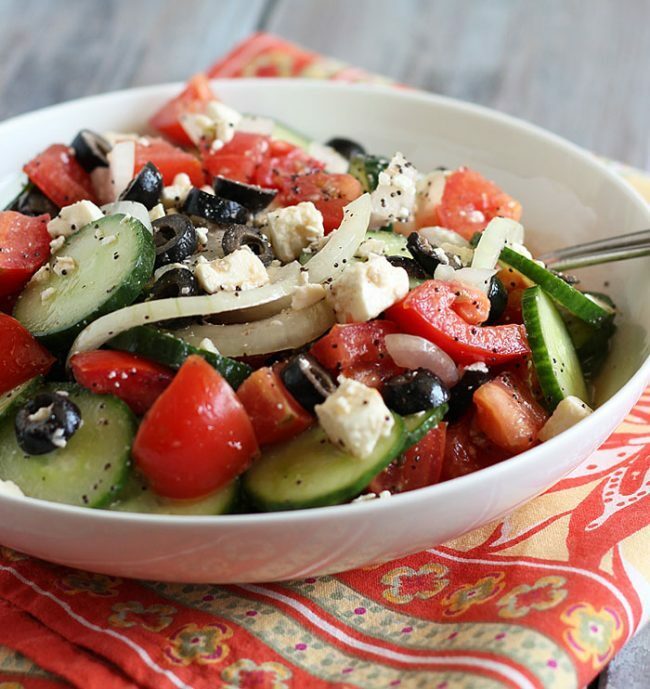 This classic Greek salad with cucumbers, tomatoes, onions, olives, and feta will never get old! (via The Blond Cook)
Also check out these: 8 Easy Mediterranean Recipes
BBQ Chicken Chopped Salad with Grilled Garlic Croutons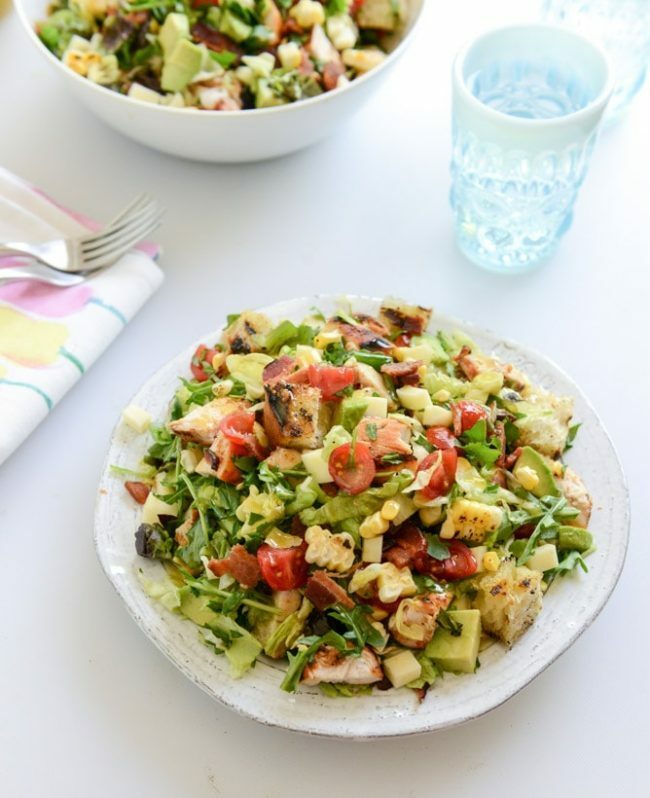 This summer salad is a must for your next barbeque. The great part is you can make the chicken, corn, and croutons right on the grill! (via How Sweet Eats)
Ultimate Caprese Salad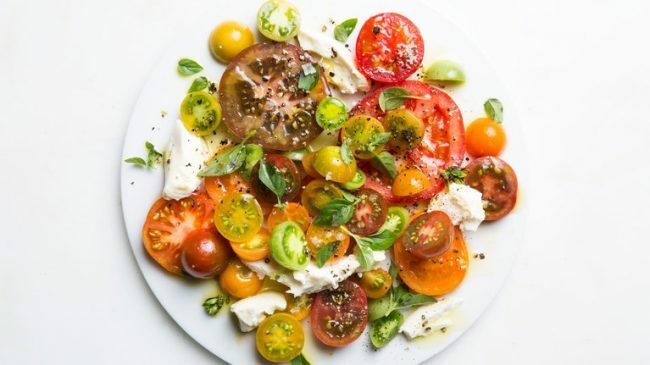 Add a colorful twist to the classic caprese salad by mixing a variety of heirloom tomatoes.  (via Bon Appetit)
Creamy Dilled Cucumber Salad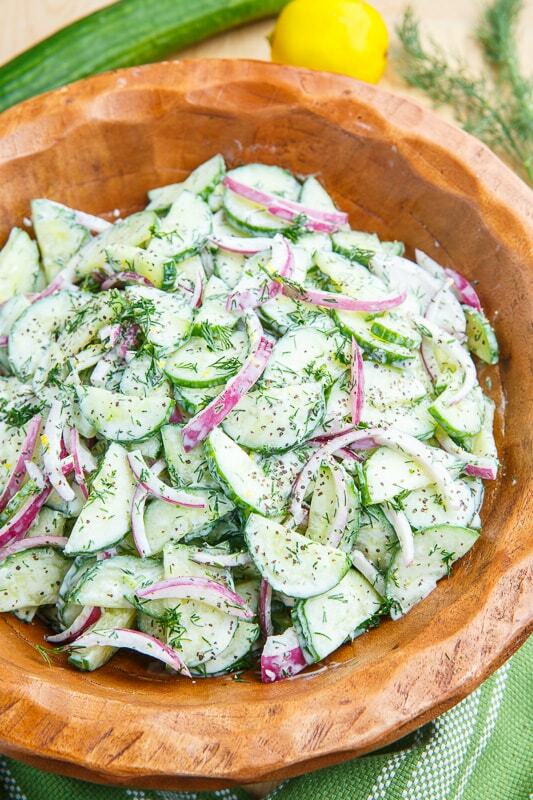 There is just something about fresh dill and cucumbers that screams summer! This simple, yet delicious recipe is the perfect side dish. (via Closet Cooking)
With all of the fresh summer produce in season, summers were clearly made for salads. Make your next backyard barbeque great by adding these summer salads to the menu!