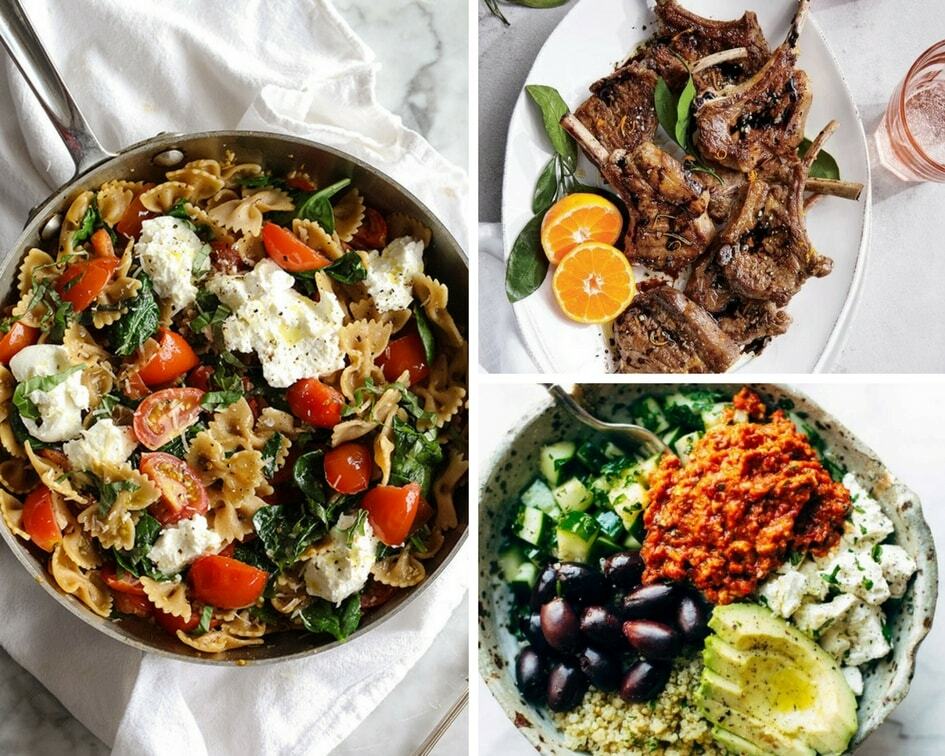 If you're here, you're likely interested in the Mediterranean Diet. It's one of the healthiest diets out there, and there are so many delicious recipes to choose from. Mediterranean meals typically consist of good quality meats like lamb, olives and olive oil, leafy greens, grains, and other nutrient-dense foods.
Typically made with delicious herbs and spices, not only are these Mediterranean diet recipes healthy – they also are packed with flavor! Check them out and let me know which is your favorite below in the comments!
Mediterranean Quinoa Bowl with Roasted Red Pepper Sauce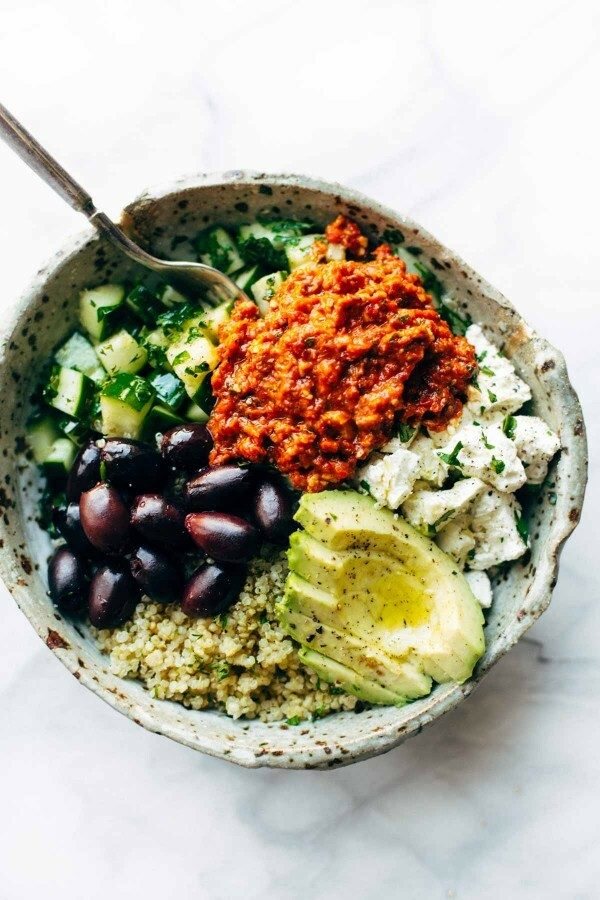 I decided to start this list off with my one of my favorite Mediterranean diet recipes ever! I literally eat a bowl similar to this one like 3 times a week. Not only is this Mediterranean quinoa bowl delicious, but it is perfect for meal prep! (via Pinch of Yum)
Pan Seared Salmon with Mediterranean Salsa Fresca and Couscous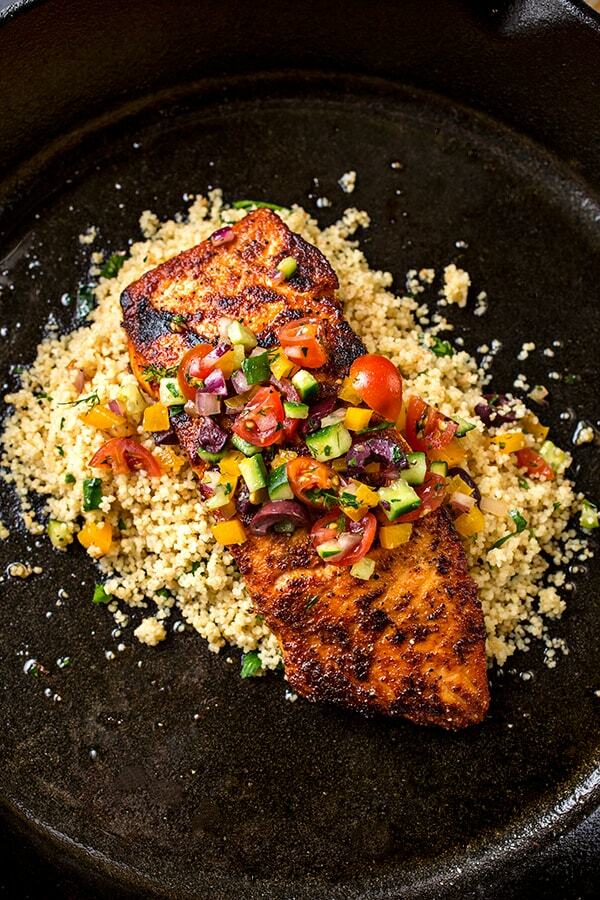 This refreshing salmon dish is bursting with flavor. The Mediterranean salsa gives it a fresh pop, while the toasted couscous serves at the perfect base for this meal. (via The Cozy Apron)
Caprese Style Portobellos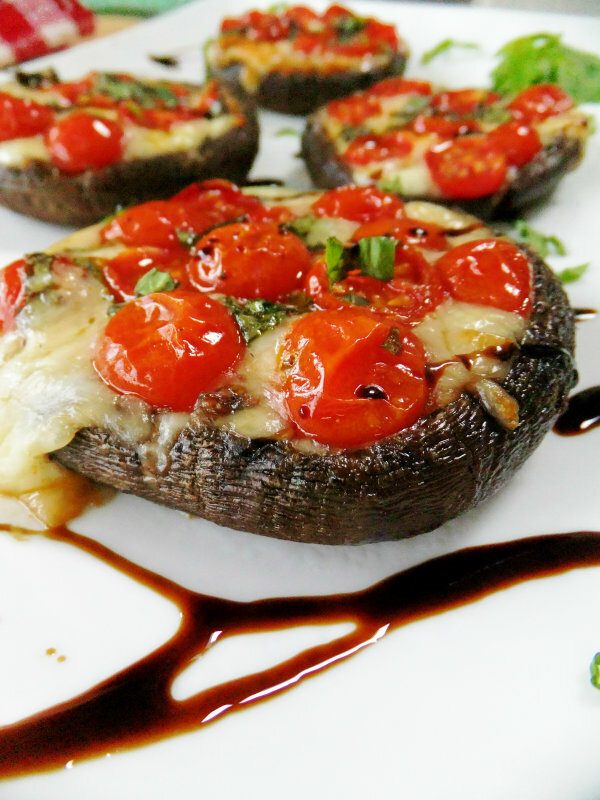 If you love stuffed mushrooms and you like caprese salad then this is the recipe for you! Just stuff large portobello mushrooms with mozzarella, then top with cherry tomatoes and basil for this delicious spin on caprese. (via Proud Italian Cook)
Easy Chicken Gyros with Tzatziki Sauce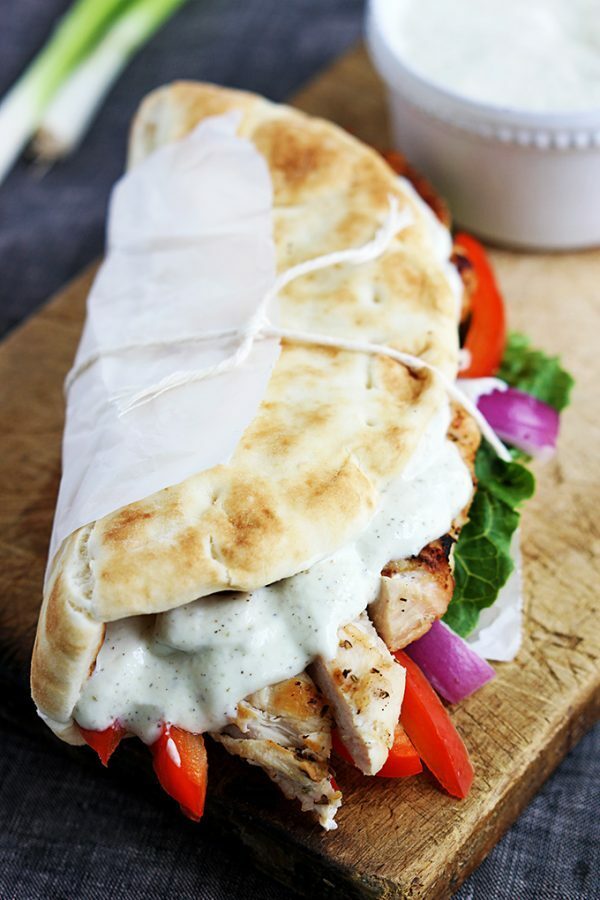 For most of us, gyros were our first introduction to Mediterranean cuisine. And while you may be used to eating them with lamb, preparing shaved lamb is a lot more time consuming than making chicken. That's why this easy chicken gyro is so great! Enjoy all of the traditional flavors of a Greek gyro that you can make yourself! (via Le Creme De La Crumb)
Fresh Tomato and Ricotta Whole Wheat Pasta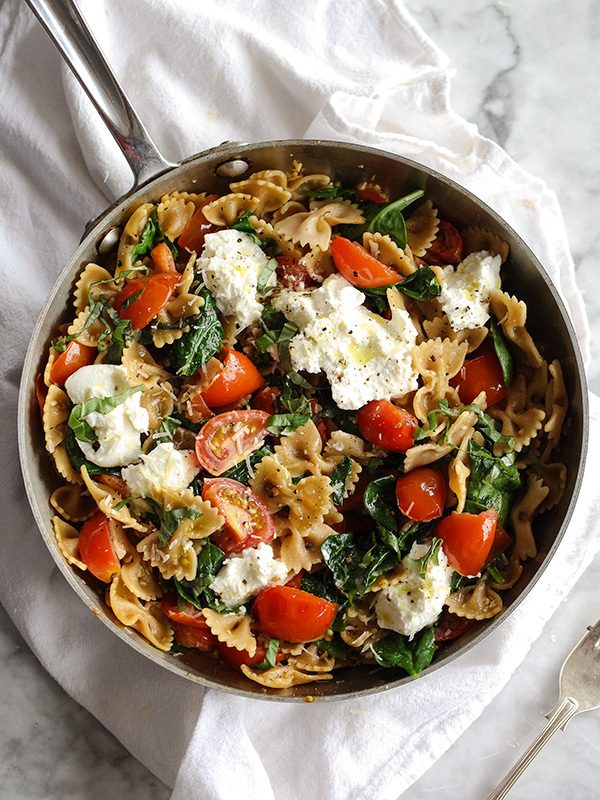 Here's a fresh Mediterranean take on pasta! Ricotta and parmesan cheeses give this recipe a rich punch, while the tomatoes and spinach leaves give it a nice healthy balance. (via Foodie Crush)
Orange Balsamic Lamb Chops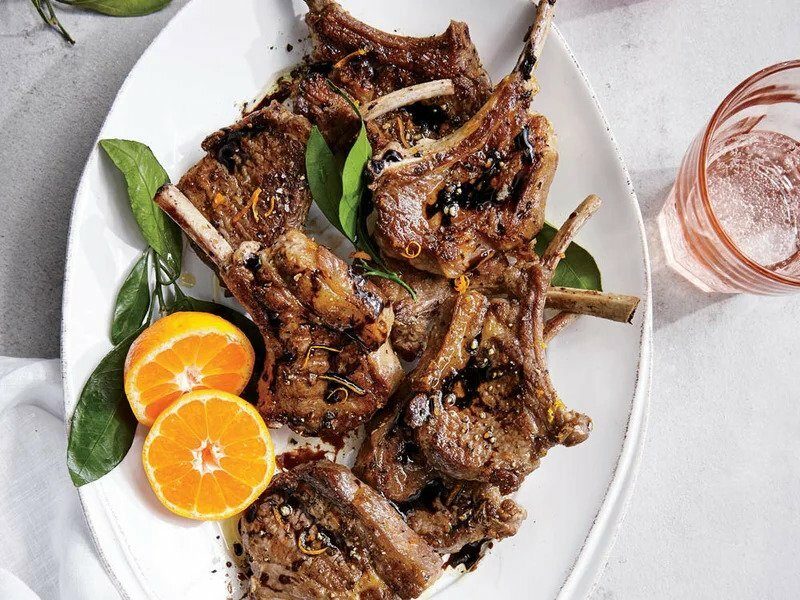 We can't talk about Mediterranean diet recipes without mentioning lamb! Lamb is a staple of when it comes to Mediterranean dishes, and this recipe does it well. A hint of fresh orange compliments this dish for a refreshing flavor. (via My Recipes)
Slow Cooker Mediterranean Chicken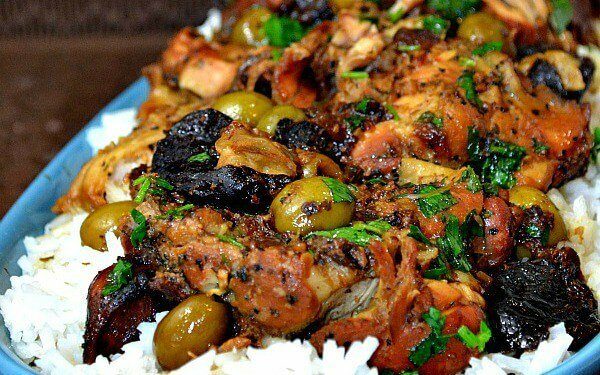 I absolutely love slow cooker meals, as they usually have great flavor since they take a bit longer to cook. This gives the flavors more time to marry. With red wine vinegar, white wine, garlic, and so much more – this Mediterranean chicken is sure to be a flavor party in your mouth! (via Lady Behind the Curtain)
Greek Burger with Tzatziki, Tapenade, & Feta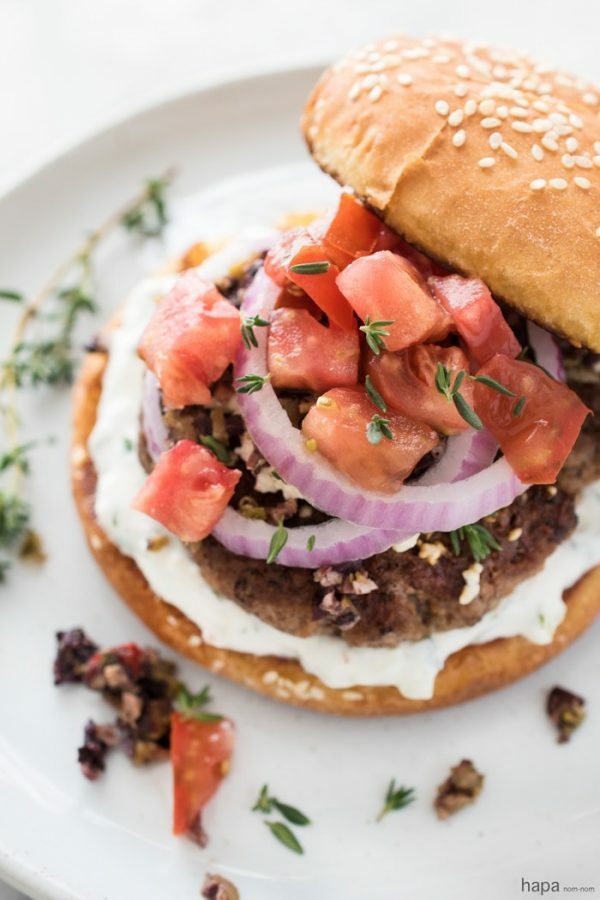 For this Mediterranean diet recipe, think Greek gyro – except in a bun instead of pita bread. Switch your burger routine a little, and add Greek burgers to the list. They are sure to be a hit! (via Hapanom)
Whether you're new to the Mediterranean diet lifestyle, or just looking for new recipes to try these recipes are sure to inspire you! Try a few of these, and let me know what your favorites are. Also, be sure to let me know some of your favorite Mediterranean diet recipes in the comments below!