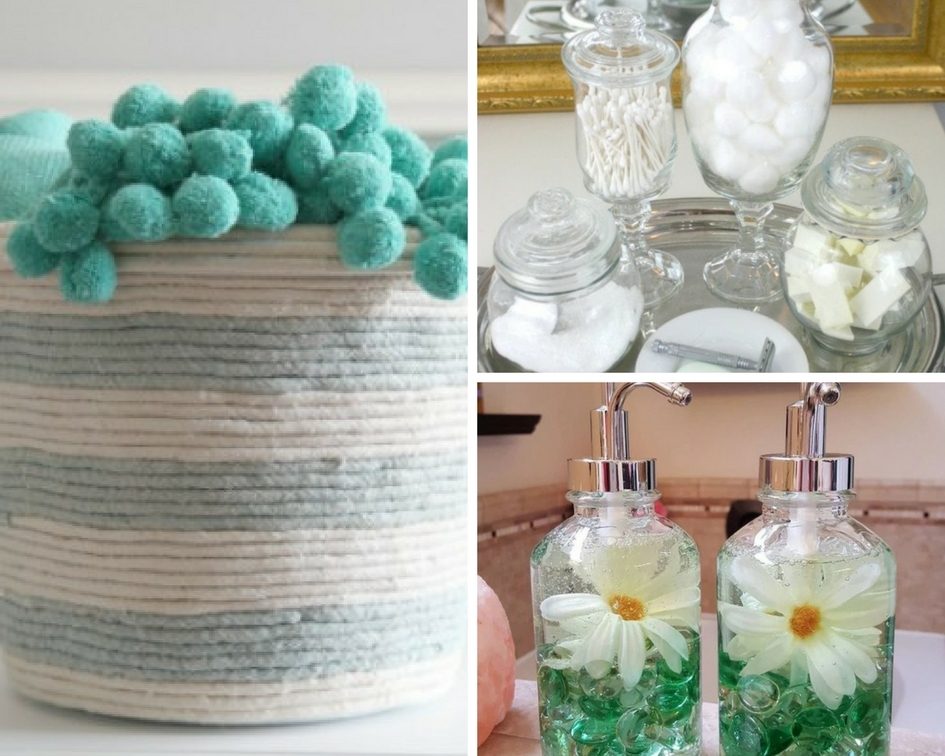 Ready to give your bathroom a makeover without breaking the bank? You can totally do it using these DIY  dollar store projects! Not only are these projects fun, but they will also make your life easier by organizing your bathroom.
Most of these projects are super easy, and will only cost you a few bucks!  
Turn Cheap Clear Empty Soap Dispensers into Day Spa Quality Soap Dispensers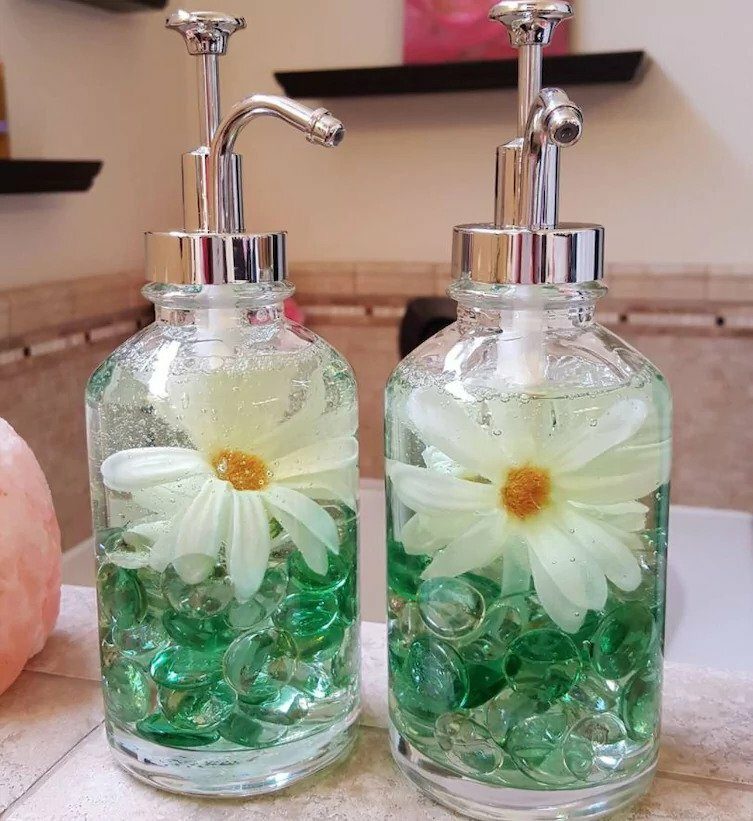 Project via @happywife_happy4life
All you need are a handful of glass gems, plastic flowers, and a bottle of clear softsoap for each dispenser. This will add a touch of elegance to your bathroom or kitchen are for only about $4!
Create Floating Shelves using wicker Baskets for extra storage in your bathroom

Project via Wrapped in Rust
I love this idea because it adds a unique touch without taking up any additional space in the bathroom. Floating shelves are always a great option for small spaces.
Create a Rope Basket for a Stylish Way to Store Towels or Toilet Paper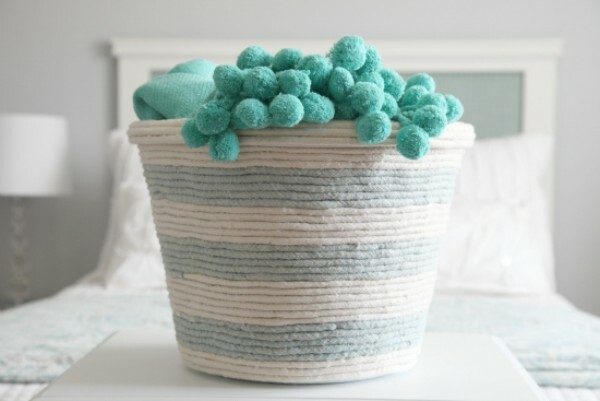 Project via IHeart Organizing
Take a dollar store laundry basket and wrap it with cotton filler cord using hot glue for a lovely storage option!
Use a Kitchen Utensil Tray to Organize Your Bathroom Toiletries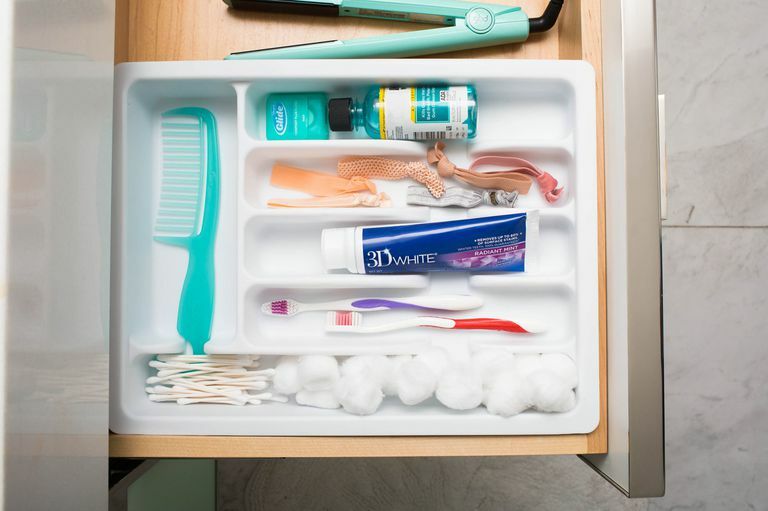 Project via Cosmopolitan
I don't know about you but I have so many different toiletries in my bathroom drawer. Prior to learning this hack, these items were an unorganized mess. This is a great way to keep your toiletries neat, and tidy!
DIY Apothecary Jars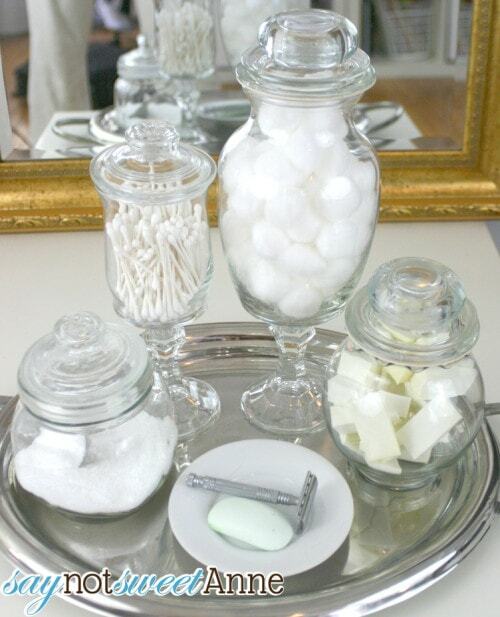 Project via  Say Not Sweet Anne
This one is pretty simple! For a more creative touch, try using jars that are different sizes and shapes. These are perfect for stories q-tips, cotton balls, and makeup sponges.
File Box Bathroom Appliance Storage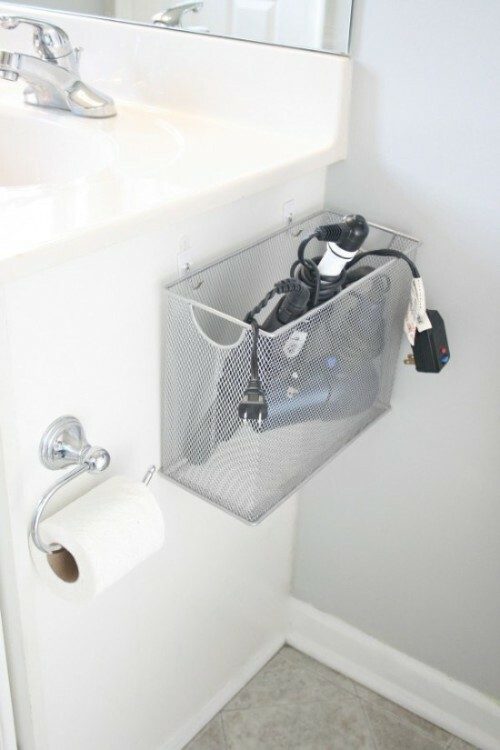 Project via Dream Green DIY
This is the perfect way to store your hair styling tools! I can't tell how often I am frustrated with those pesky appliance cords getting in the way of everything. With this hack, you can store them out of the way!
DIY Bath Mat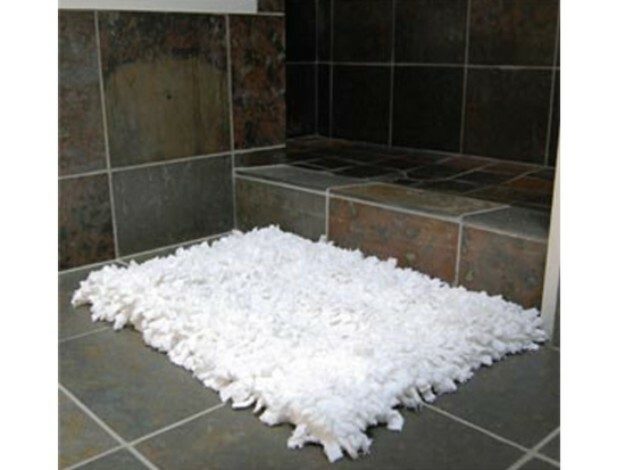 Project via Fine Craft Guild
Turn your old bath towels in a gorgeous bath mat! I love this idea because it recycles your old items, and repurposes them for something new!
As you can see, you don't have to spend a fortune to upgrade and organize your bathroom!
Don't forget to pin for later!