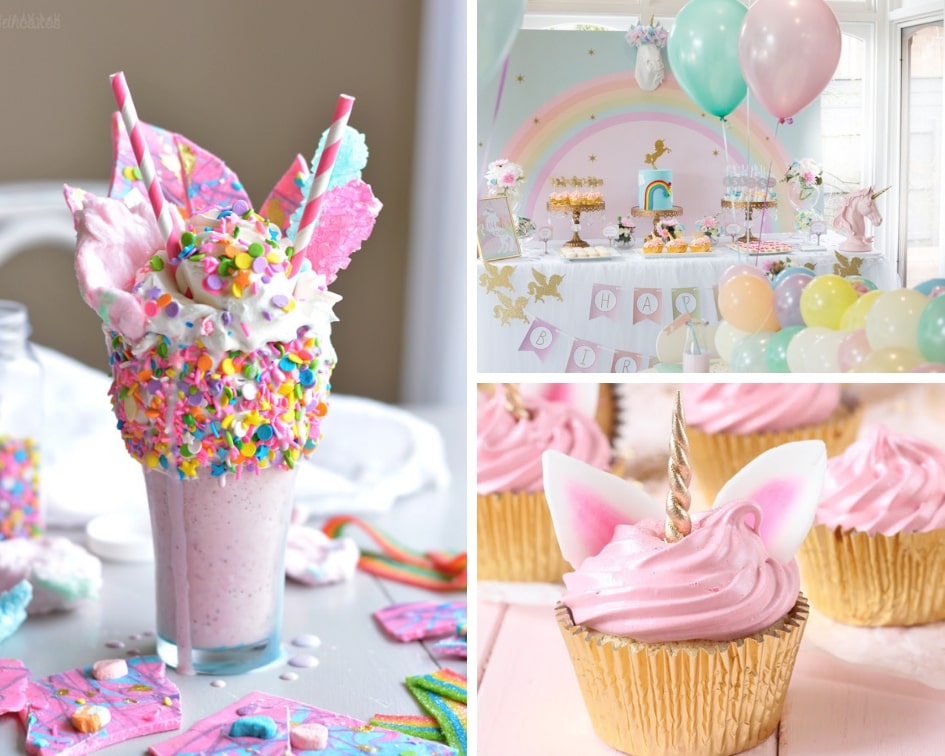 Unicorn parties are becoming so popular! I probably went to 5 different unicorn birthday parties with my kids last year alone!
The fun thing about throwing a unicorn-themed birthday party is that you can get super creative. Everything from the decor, the games, and food can be made into something magical.
Planning your unicorn birthday party will be a breeze with these easy ideas!
Unicorn Hot Chocolate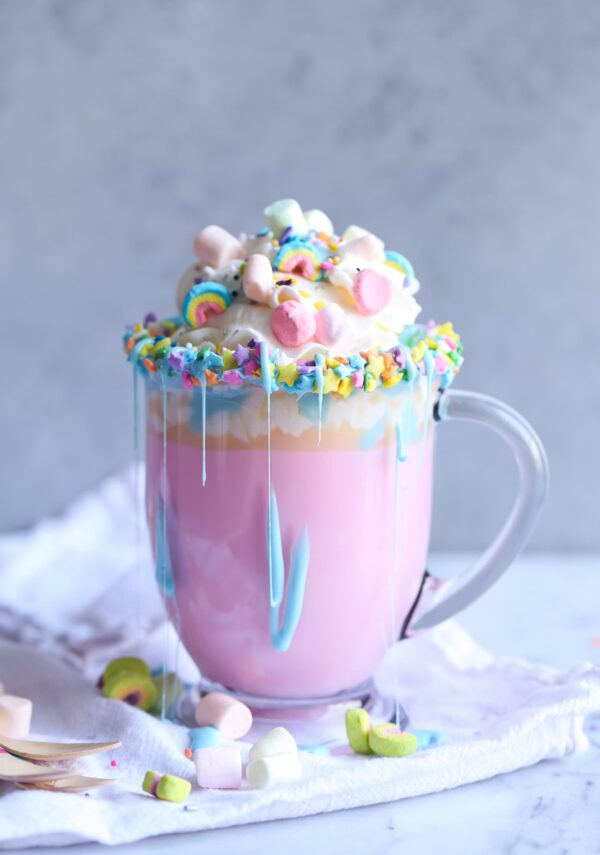 Has hot chocolate ever looked so pretty?! This unicorn hot chocolate is the perfect drink to serve at your unicorn party. This is sure to impress children and adults alike! (Via Cookies and Cups)
Unicorn Themed Party Decor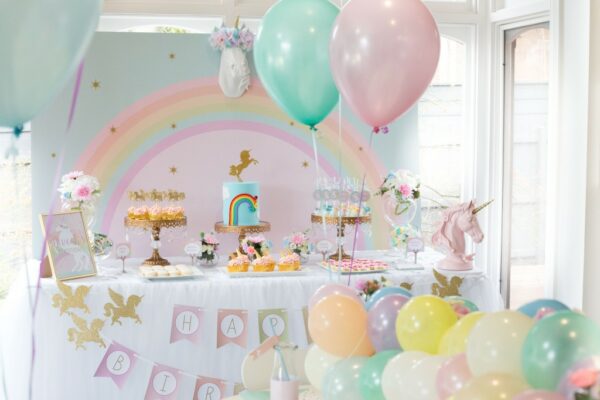 Make your unicorn birthday party look like a fairytale with pastel unicorn party supplies. The rainbow backdrop is the perfect touch to this unicorn party table setup. (Via Oh It's Perfect)
Easy Unicorn Cupcakes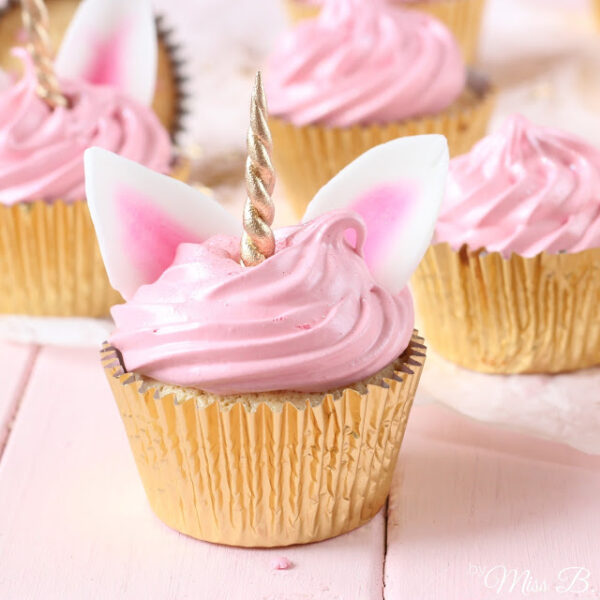 Cupcakes are a must at any birthday party! Add a unicorn horn to make these simple cupcakes pop at your next party. (Via Miss Blueberry Muffin)
Unicorn Fudge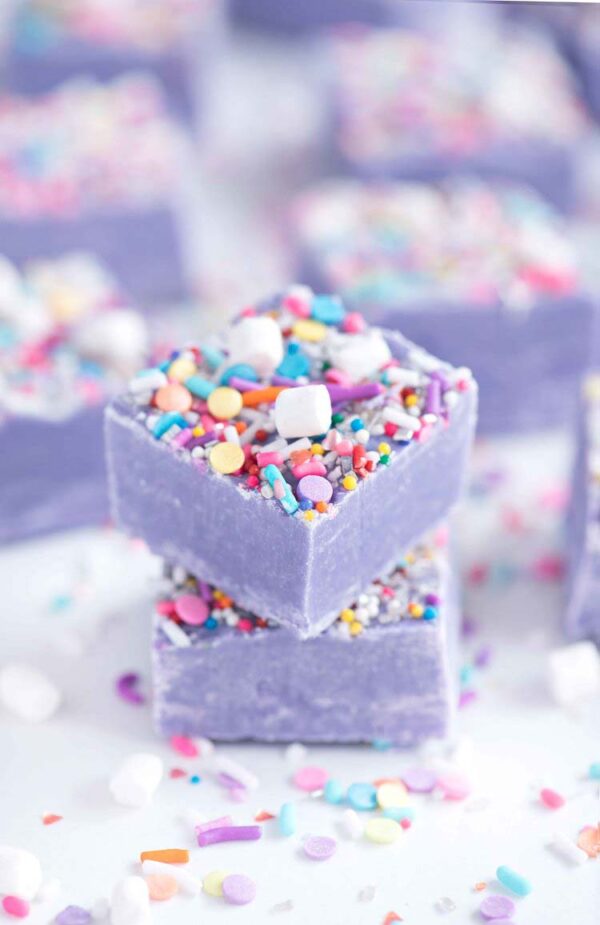 Looking for the perfect sweet treat that will go along with your unicorn party theme? These purple fudge bites are perfect! They are made with white chocolate, so feel free to play around with the colors. (Via Sprinkles for Breakfast)
Unicorn Gift Bags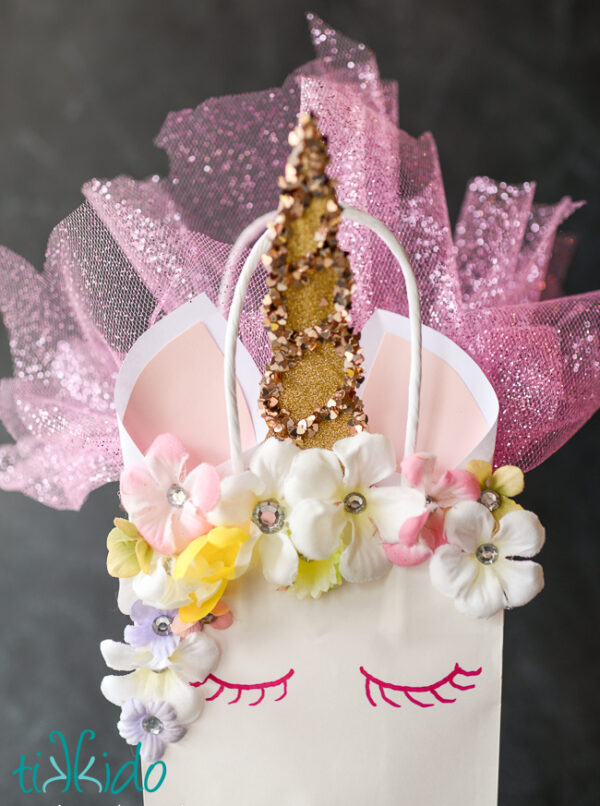 Have you ever seen treat bags this fancy? They are definitely fit for a magical party! (via Tikkido)
DIY Edible Unicorn Horns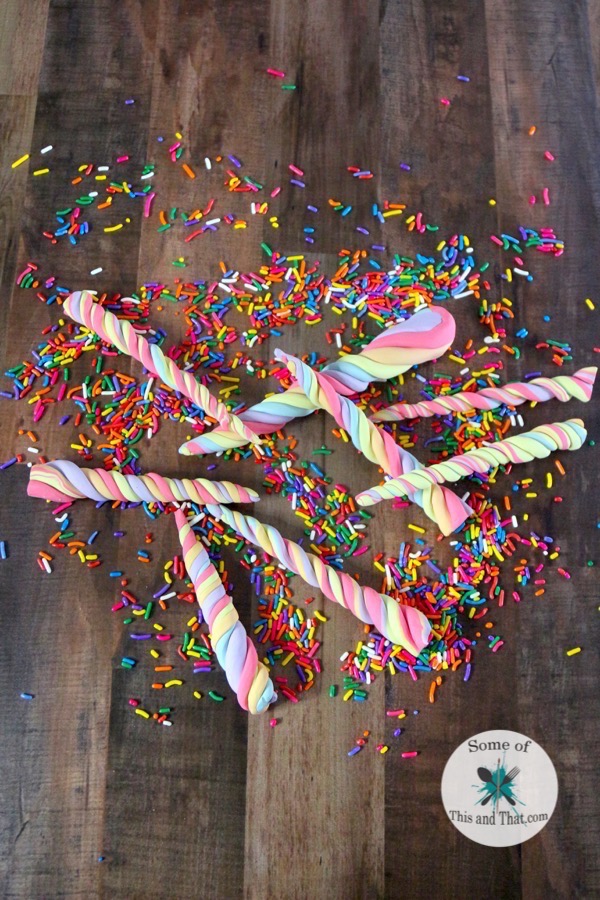 These unicorn horns are another easy sweet treat to make. (Via Some of This and That)
Unicorn Pinata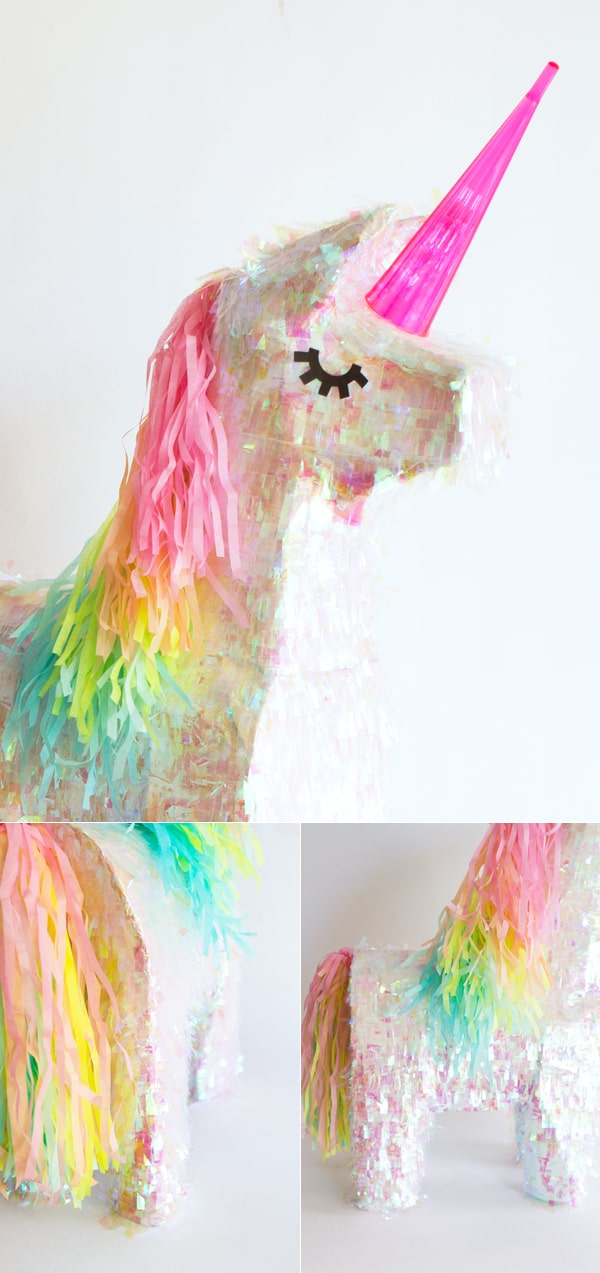 Because what's a party without a pinata? Turn an ordinary pinata into a colorful unicorn with this easy tutorial. (Via Oh Happy Day)
Unicorn Poop Slime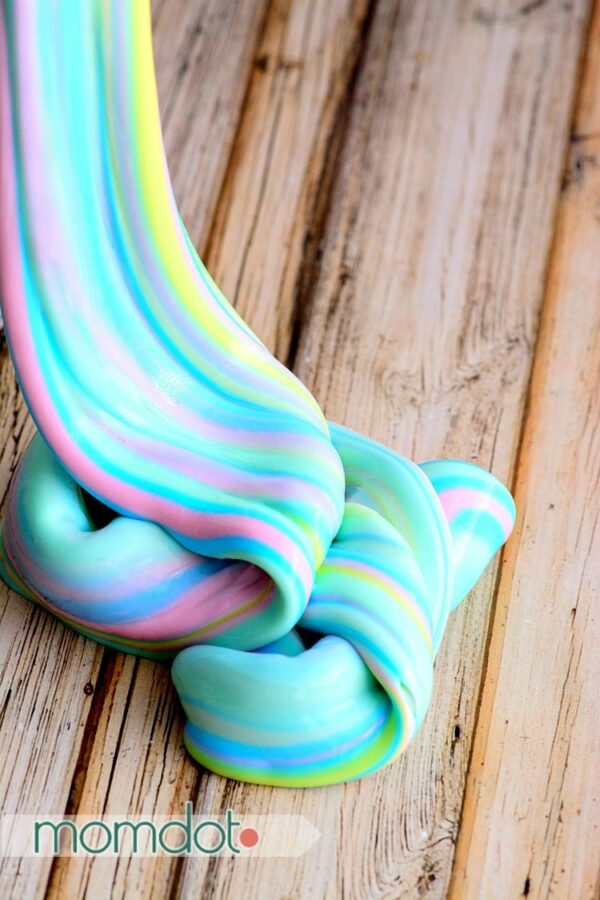 Slime has become an essential toy for just about every kid these days! Impress your little guests with this cool unicorn poop slime idea. (Via Momdot)
Magical Rainbow Unicorn Candy Bark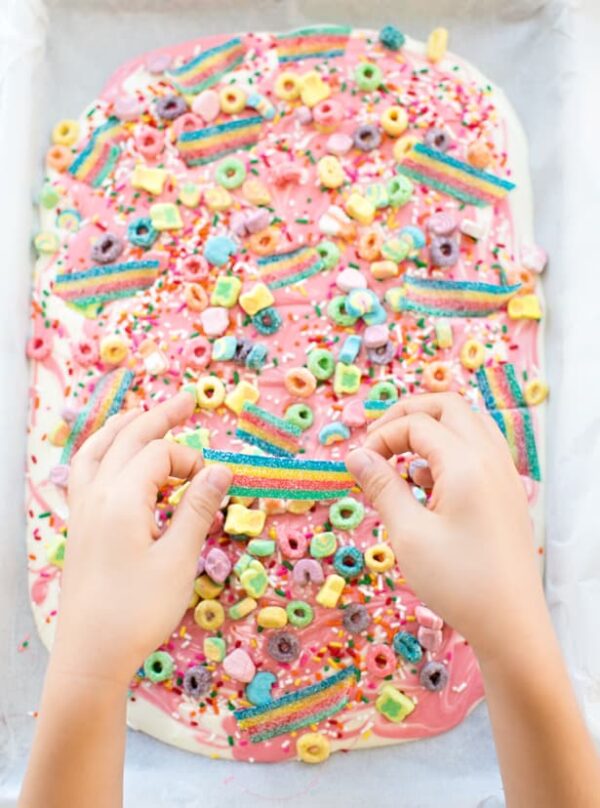 Magical unicorn candy bark is another great colorful candy idea! (Via Hello Wonderful)
Unicorn Milk Shake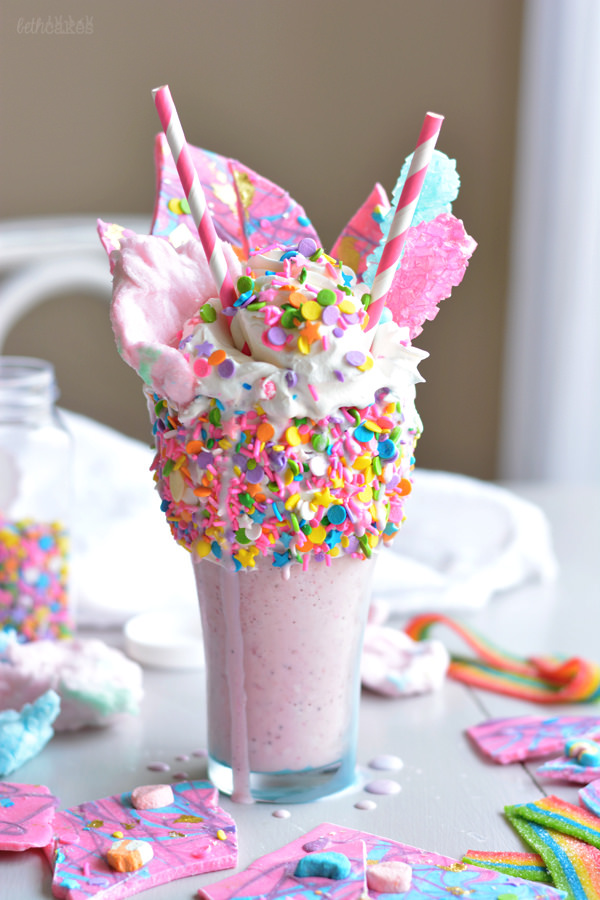 Ok so we started this list off with pink hot chocolate, so we definitely needed a cold unicorn drink to balance things out. Unicorn milkshakes are definitely a game changer for your party! (via Beth Cakes)
Unicorn Pretzels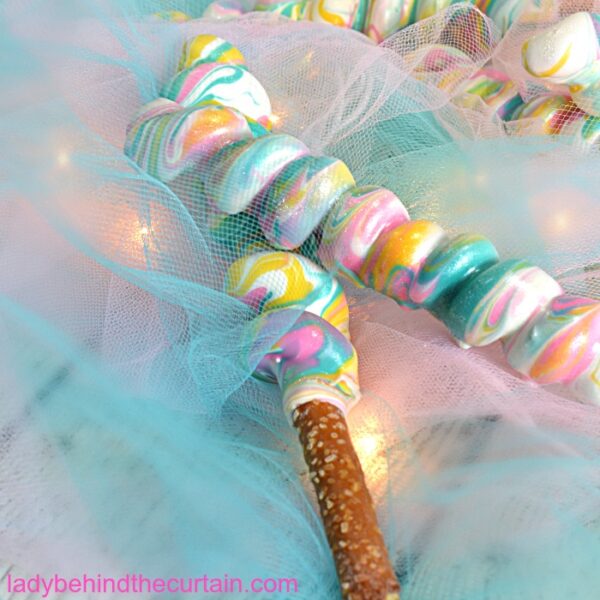 Dip pretzel sticks in colorful candy melts as a cute addition to your treat table. (via Lady Behind the Curtain)
Unicorn Horns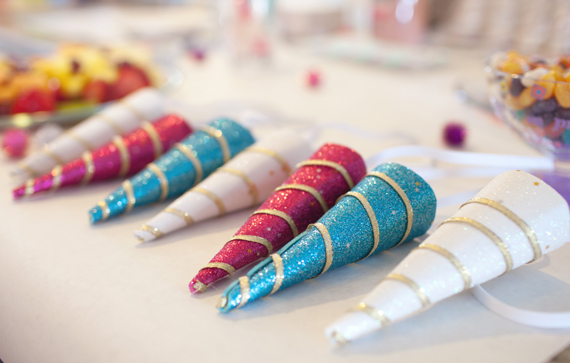 Swap out traditional party hats for these sparkling unicorn horn headbands. (via A Subtle Revelry)
Unicorn Party Favors
These majestic unicorn party favors are the perfect addition to your goodie bags! (Via Catch My Party)
Unicorn Poop Cupcake Cones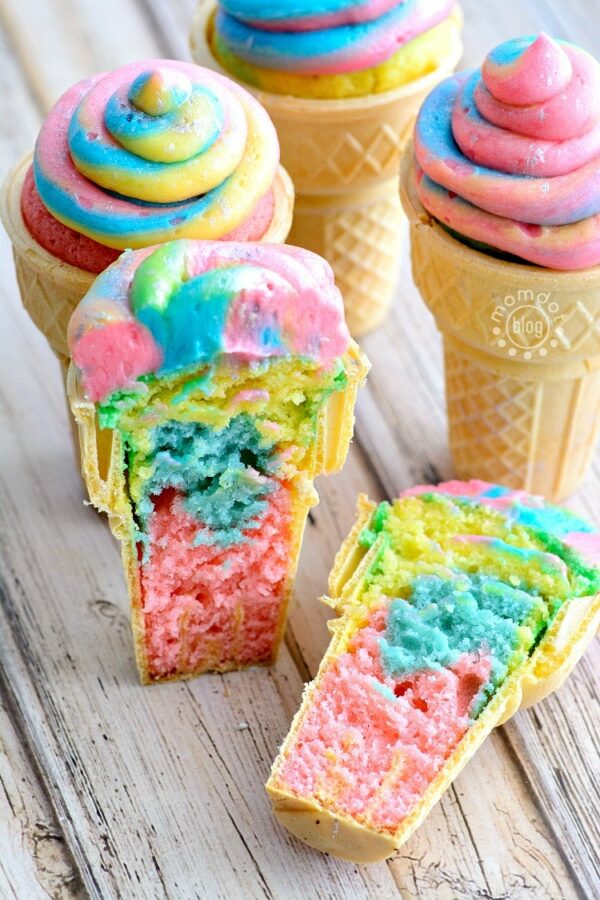 Unicorn poop never looked so yummy! These cupcakes are sure to be a hit. (Via Momdot)
Unicorn Popcorn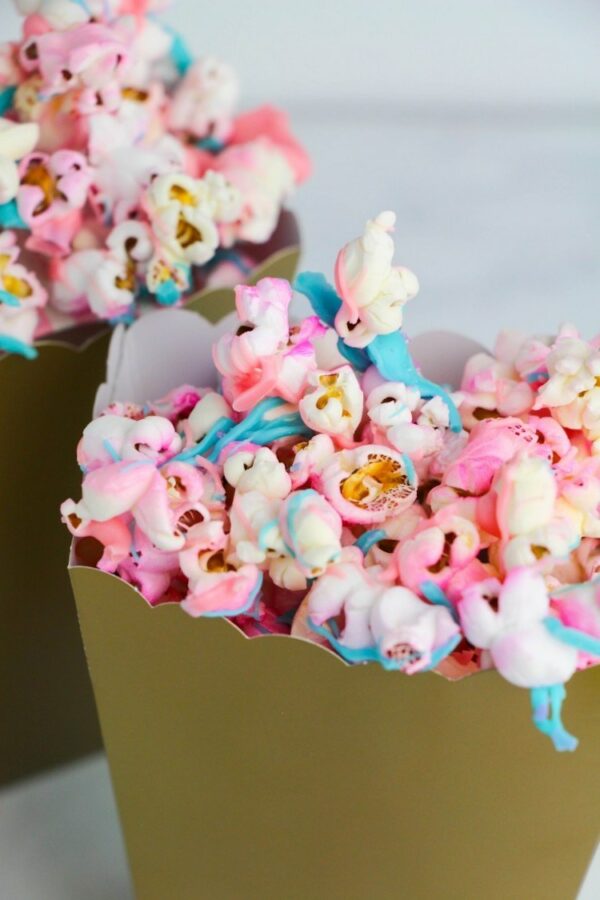 This pretty popcorn is sure to be a crowd pleaser! Play around with the colors to match your theme. (Via Reasons to Skip Housework)
Don't forget to pin for later!