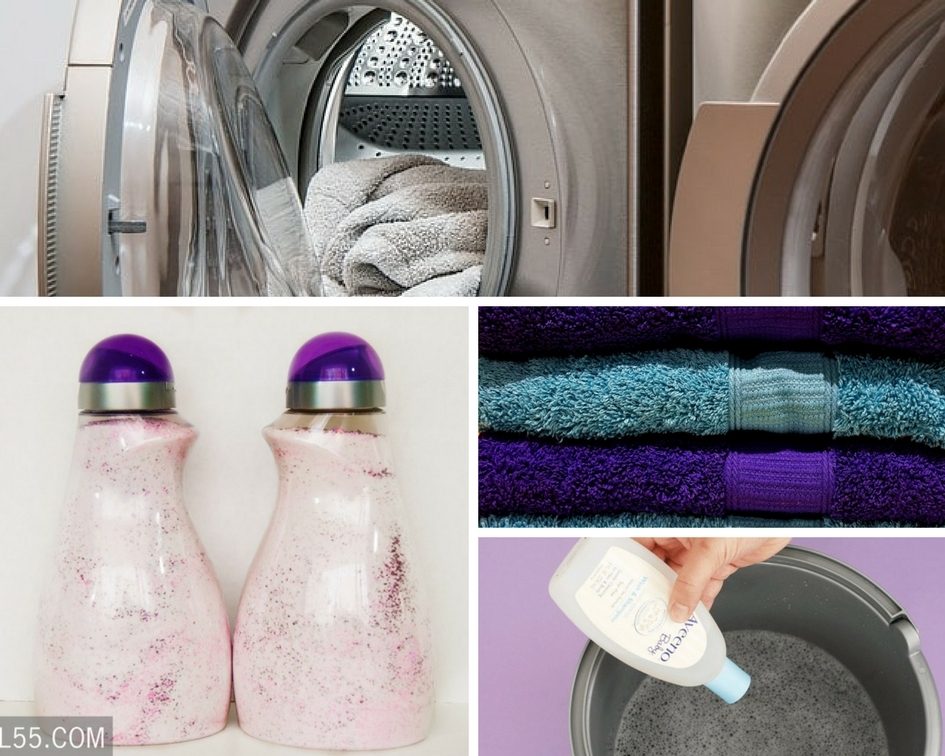 Conquering the laundry can be one of the most complicated tasks. Between trying to remove tough stains, keep your clothes smelling fresh, and being careful not ruin your clothes in the process – it can be quite a challenge. We all certainly could use a few laundry hacks!
With a family of 4, the laundry is one of the more bigger chores around our house. I think it's safe to say I'm kind of a laundry professional at this point if that's a thing. Over time, I've learned a lot of laundry hacks and I'm always looking for new ones to try as well! I decided to share a few of the ones that I find most useful.
Use Dish Detergent to Remove Grease Stains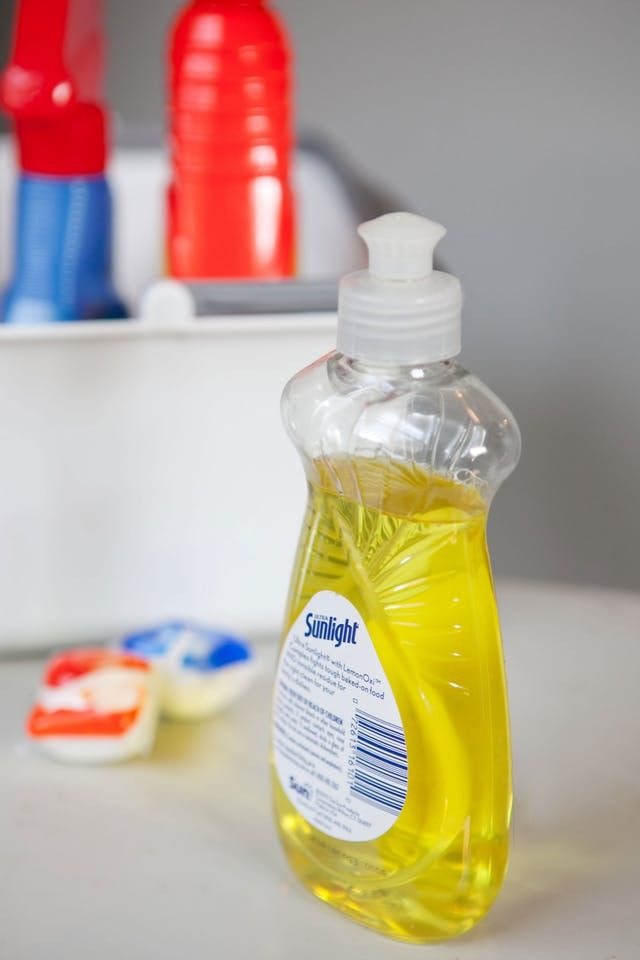 It's a well-known fact that dish detergent is great a breaking down grease on your dishes. This makes it the perfect choice for using it remove grease stains from clothing. Just soak the grease stain in the dish detergent for about 20 mins prior to washing, and you should be good to go!
Use Baking Soda and Vinegar to Clean Your Washing Machine
Our washing machines go through a lot without us even realizing it. Once a month, add a cup each of vinegar and baking soda to get it clean and prevent any build up.
Remove Sweat Stains From White Shirts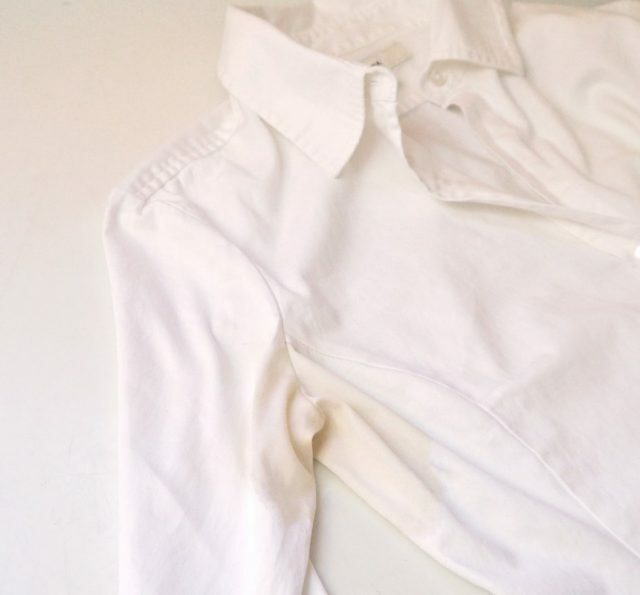 Need a way to remove those unsightly sweat stains from your favorite white shirt? Mix up some vinegar, baking soda, hydrogen peroxide, and salt. You likely already have these items lying around the house, which makes it that much easier! Via Pop Sugar
Use Vinegar to Get the Sour Smell Out Of Towels or Smelly Socks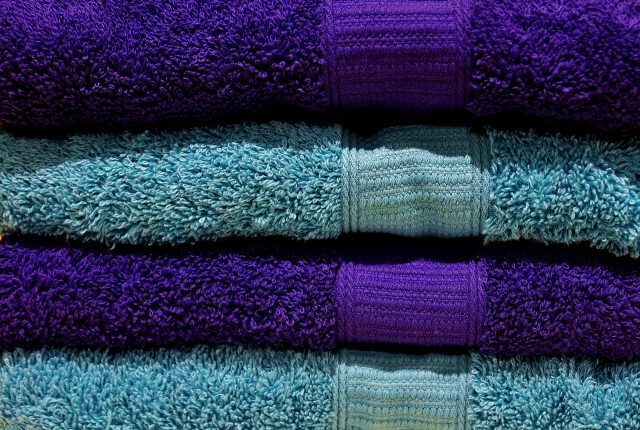 Vinegar acts as a natural deodorizer. Add a cup of vinegar to your wash load to remove that sour smell, and keep your clothes smelling fresh. Just be sure to add them at the beginning of the wash cycle with your laundry detergent to prevent your clothes from smelling vinegary!
Use Baby Shampoo to Unshrink Clothes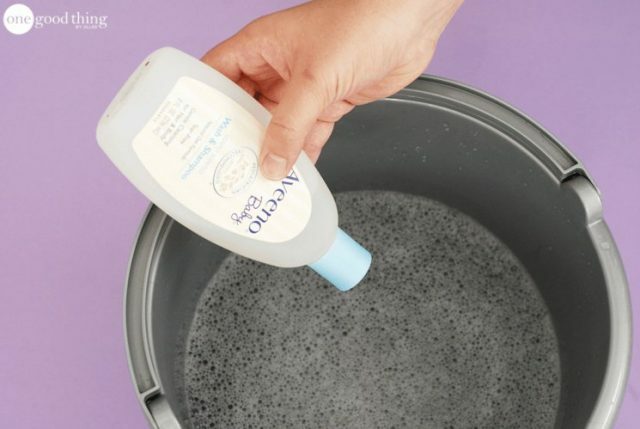 Just mix baby shampoo in a bucket of warm water, and soak your shrunken clothing to bring it back to life! Via One Good Thing By Jillee
DIY Laundry Detergent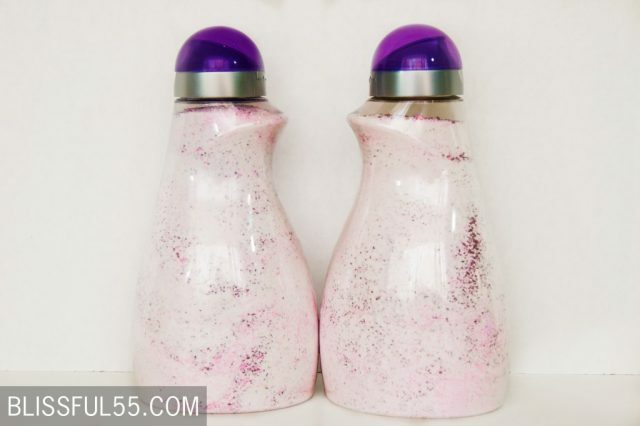 This laundry detergent makes a big batch, saving you money in the long run. It also smells great! Get the tutorial at How Does She.
Easily Fold a Fitted Sheet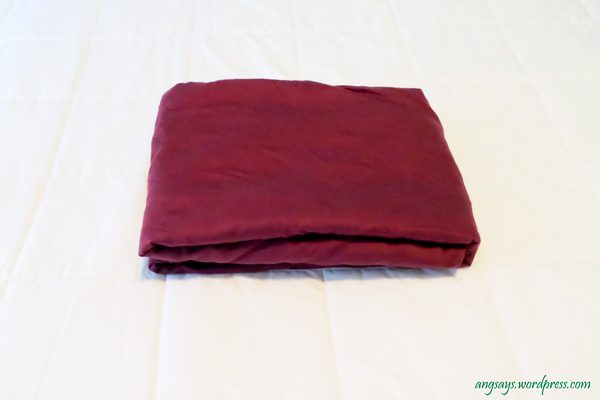 I don't know about you, but every time I fold my fitted sheets they end up looking like a balled up mess! This tutorial at Kiwi Services shows you how to easily fold your fitted sheets so that they look neat and tidy!
DIY Laundry Pods
Save money by making your own laundry pods. Get the instructions at The Krazy Coupon Lady.
I'm sure that these laundry hacks will be just as useful to you as they have been for me. What are some of your favorite laundry hacks? Share them below in the comments!