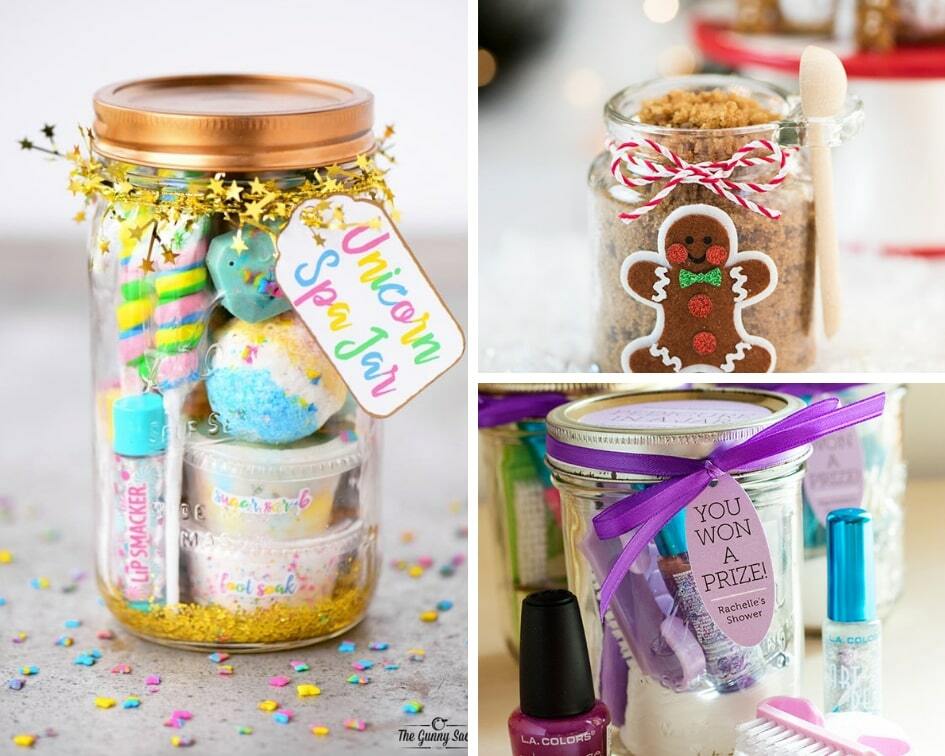 Have you ever found yourself wondering about the perfect gift idea to give someone, only to come up with nothing? They say "It's the thought that counts" when it comes to gift giving. But what happens when you can't think of anything?
That's where DIY gifts come in! Mason jar gifts are the perfect DIY gift idea for almost any occasion. They are so easy to customize and add your own personal touch. You can fill them with just about anything that you think your gift recipient may like.
To make them more festive add ribbons, stickers, washi tape, or cute labels that go with the theme of the occasion. These DIY mason jar gift ideas are super easy, and sure to please everyone on your list!
Pedicure in a Jar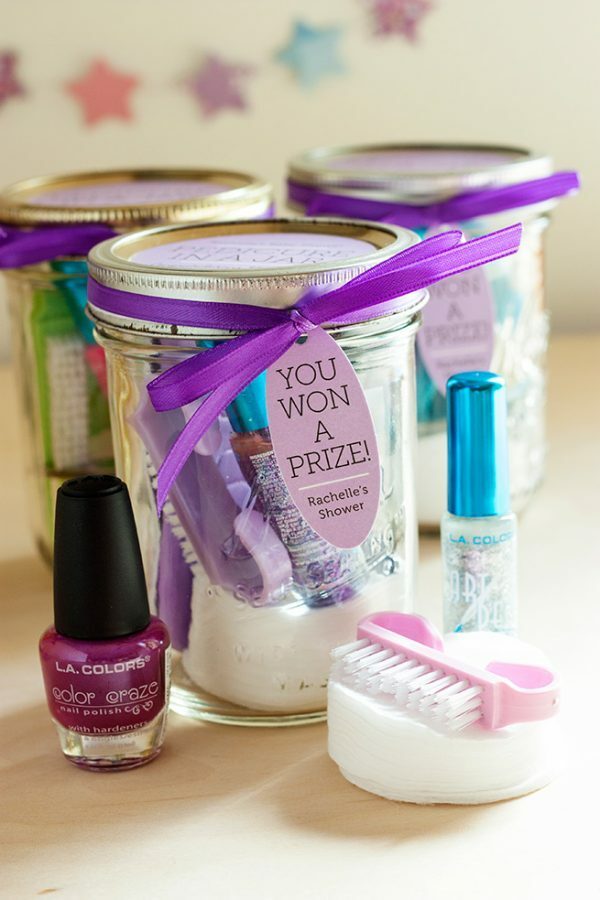 Gifts that involve pampering are always appreciated. Fill a mason jar with all of the pedicure necessities for this cute DIY gift idea. Via Ever Mine
Double Mason Jar Gift Card and Candy Holder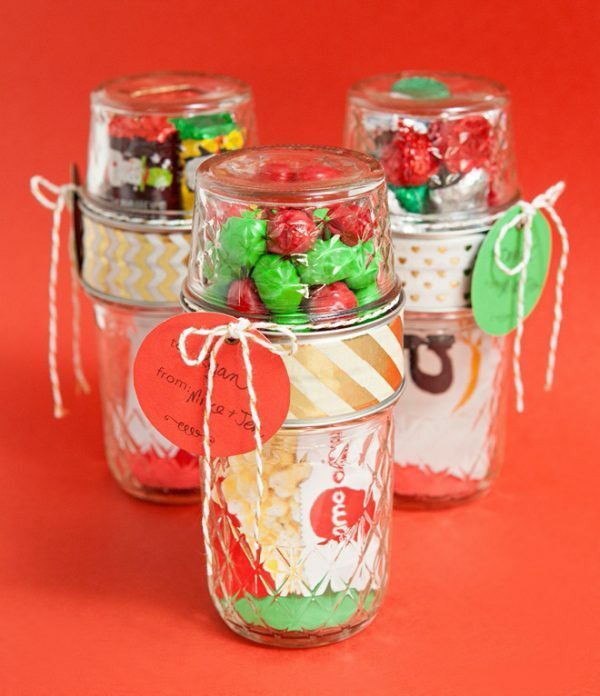 This is the perfect Christmas idea when you're not sure what to buy. What a cute idea! Via Something Turquoise
Tea Time Mason Jar
Who doesn't love a good cup of tea? This mason jar gift is perfect for the tea lover in your life. Add in a few different kinds of tea, along with honey, and anything else that they may like. Via The Gunny Sack
Hot chocolate in a Jar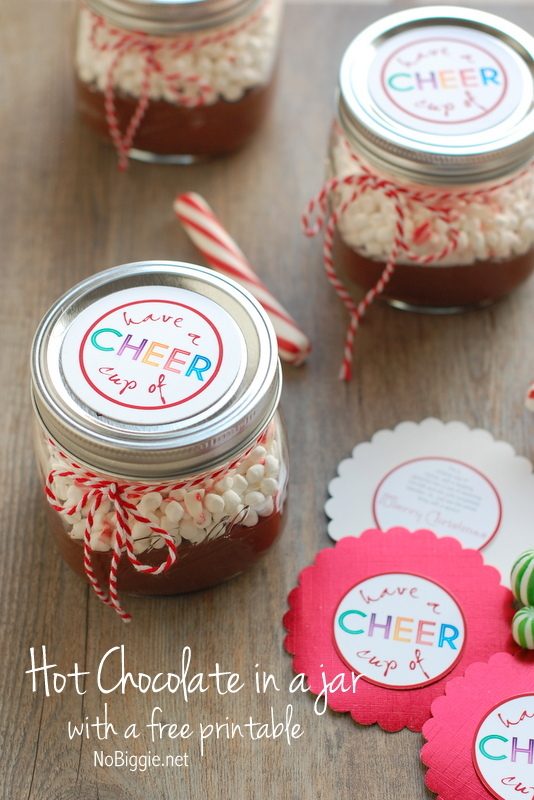 Hot chocolate just screams comfort and time for the holidays. Give the gift of warm comfort with this easy hot chocolate gift idea from No Biggie.
Gingerbread Sugar Scrub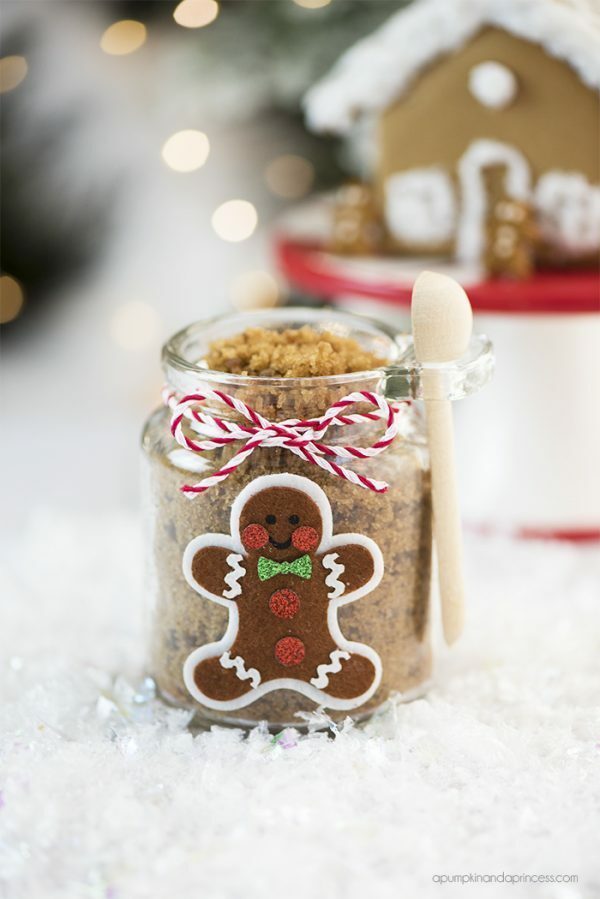 Sugar scrubs make easy DIY gifts for just about any holiday. What better way to create one just for Christmas. This gingerbread sugar scrub looks almost good enough to eat! Via A Pumpkin and a Princess
Spa in a Jar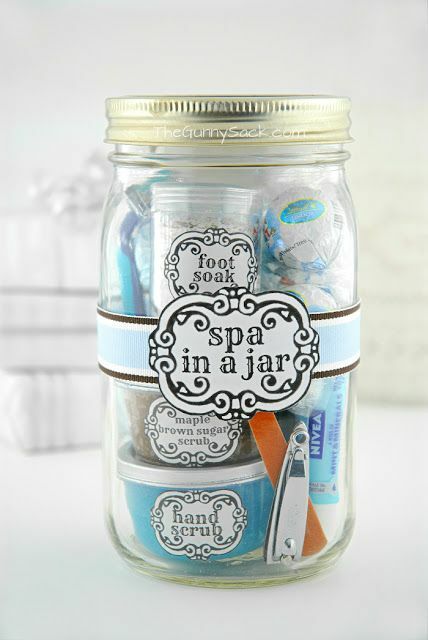 This spa in a jar has everything needed to feel pampered. Fill small containers with body scrubs, soaks, or bath salts for the ultimate self-care experience in a jar. Via The Gunny Sack
Mommy Survival Kit in a Jar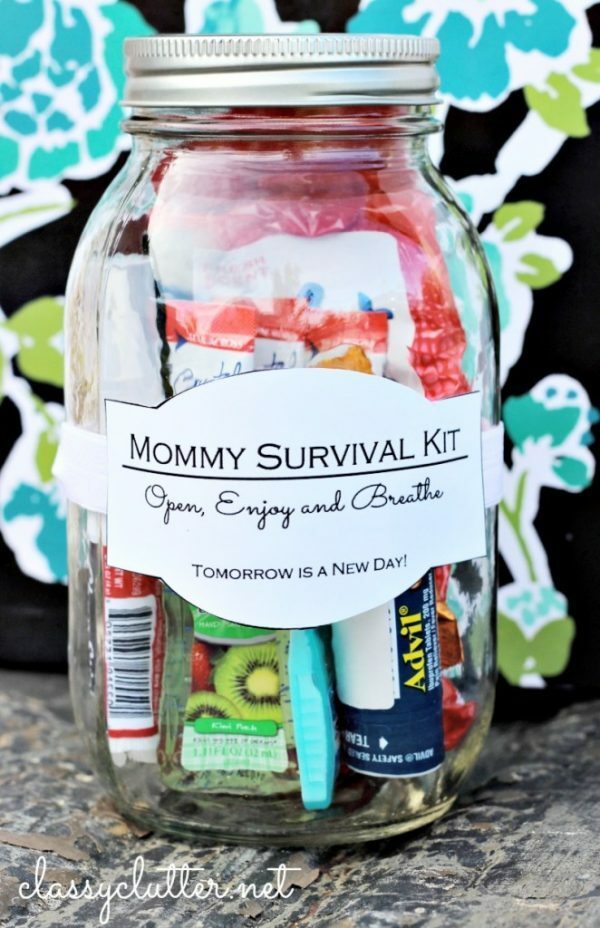 The mom life can get tough to say the least (trust me I know!). Fill this Mommy Survival Kit with goodies to make the mom's life easier. Via Classy Clutter
Christmas in a Jar with Mulling Spices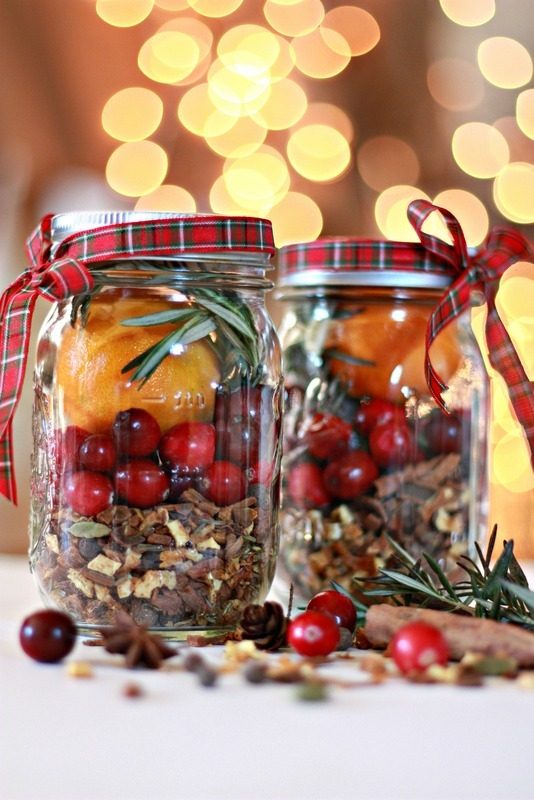 Don't you wish Christmas could last all year? This mason jar gift is filled with Christmas scents to help you spread some holiday cheer! Via Nest of Posies
Mason Jar Sewing Kit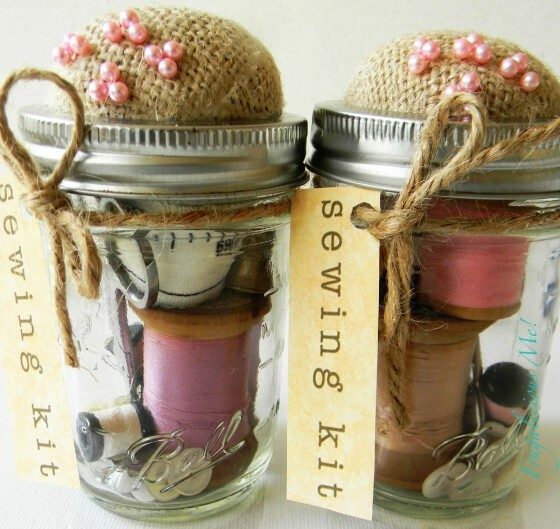 Do you know someone who enjoys sewing? Why not add to their craft collection with this easy mason jar sewing kit? I love how they can store needles for safekeeping on the lid. Via Jar Spot
DIY Funfetti Candles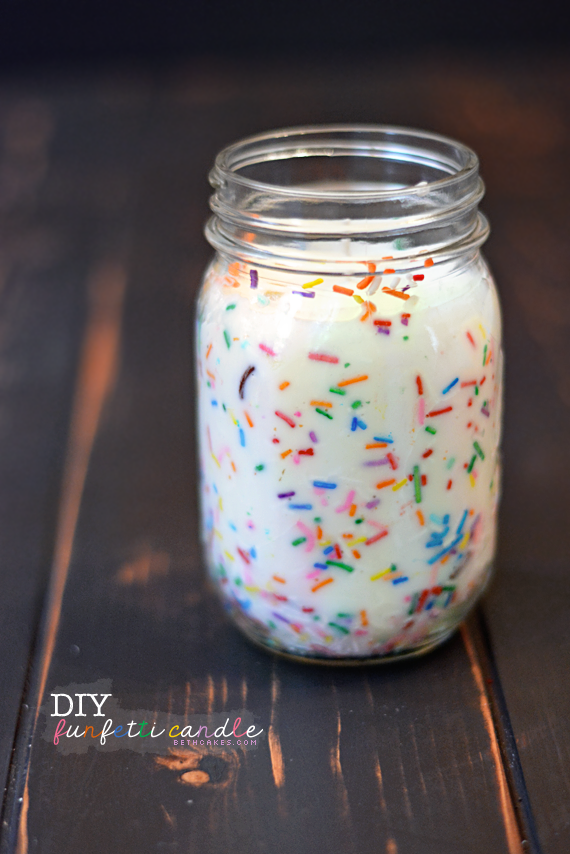 Candles are always a great gift idea! Create this DIY funfetti candle that is perfect for anyone on your list. Via Bethcakes
DIY Craft Kit in a Jar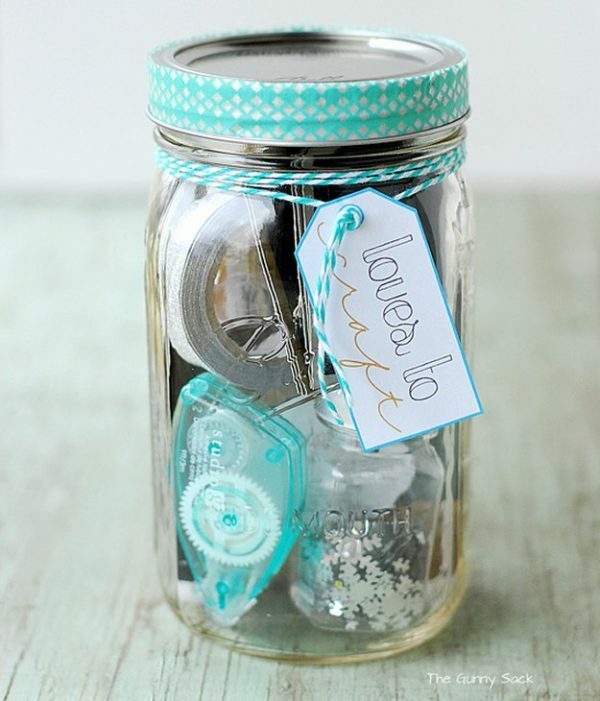 This is the perfect gift for the crafty person in your life. Some cool things to fill this craft jar with are washi tape, pens, glue, and paint. Via The Gunny Sack
Winter Survival Kit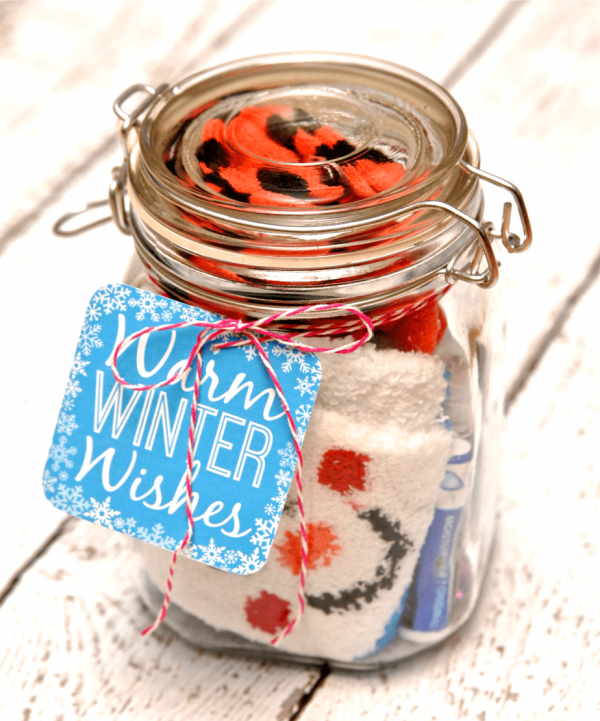 As the holidays approach, the cool weather comes along with them. Help someone stay warm with this DIY warm survival kit. Use socks, a scarf, mittens, and other cold-weather essentials to make this gift in a jar. Via Happy Go Lucky Blog
Lavender Bath Salt in a Jar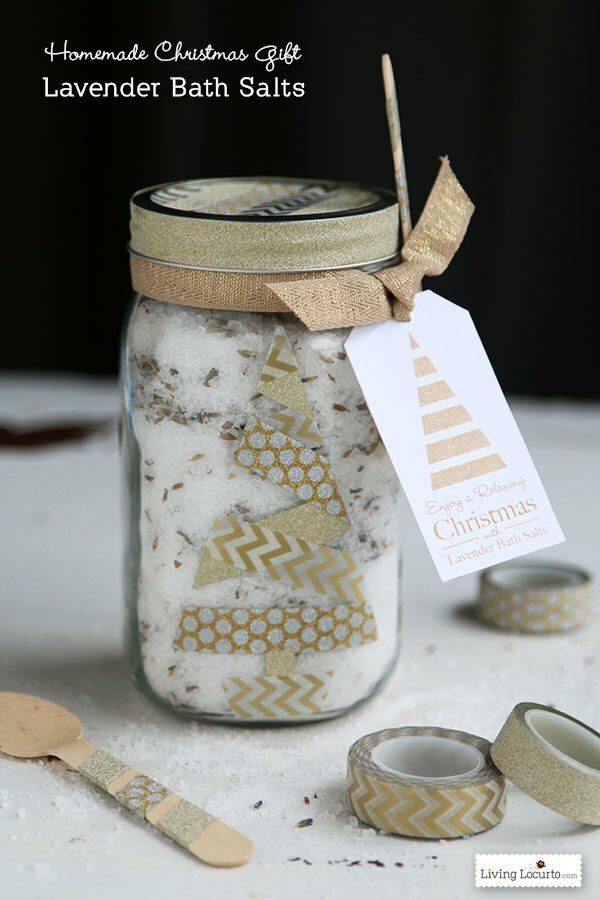 Bath salts are so soothing, and a great for relaxation. Make your own, or buy them. Fill a mason jar with the bath salts for an easy gift idea. This one uses washi tape to make a Christmas tree on the front, for an added touch of glam! Via Tater Tots and Jello
DIY Peppermint Mason Jar Candles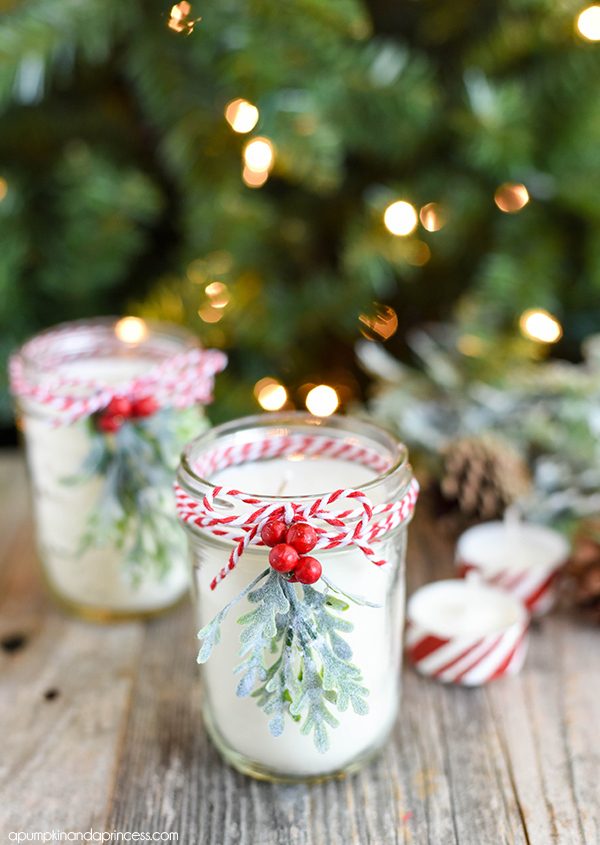 I love how the scent of holiday candles make the house feel so festive. This peppermint candle will make anyone happy on Christmas day! Via A Pumpkin and a Princess
Vegetarian 5 Bean Soup Mix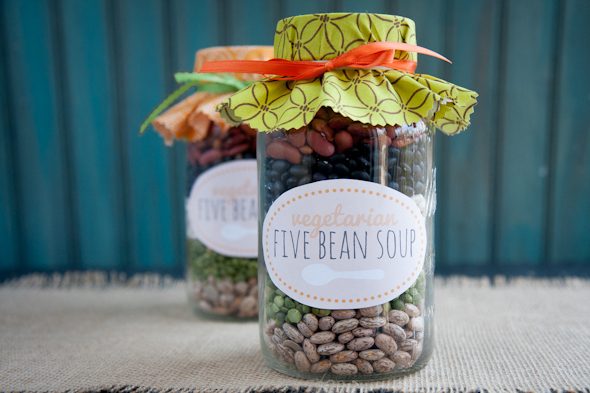 We have a lot of vegetarians in my family, so I thought this was a clever idea. Layer the beans for a cute presentation. Via Wholefully
Cupcake in a Jar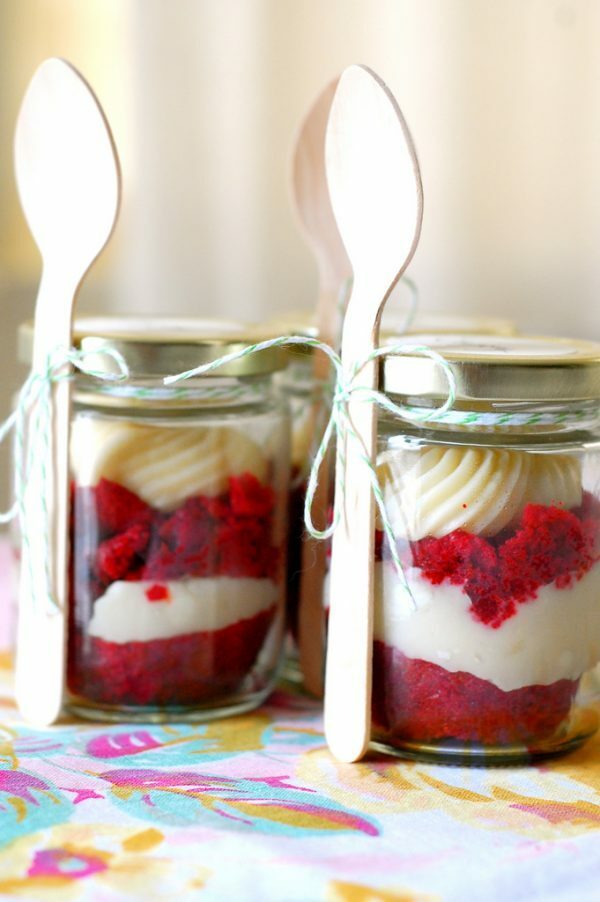 I must admit, I love desserts in a jar! Bake cupcakes and style them in a jar for a delicious gift for the holidays. Via My Cakies
Unicorn Spa Jar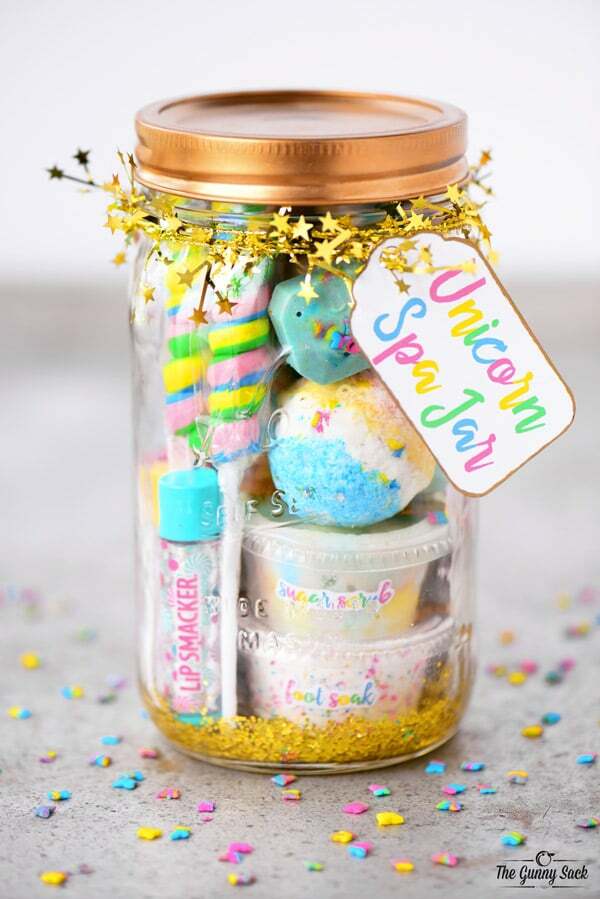 Unicorns have been all the rage lately! I've attended 4 unicorn-themed birthday parties this year already. This is a great gift idea for a little girl. Get the details from The Gunny Sack
Banana Bread in a Jar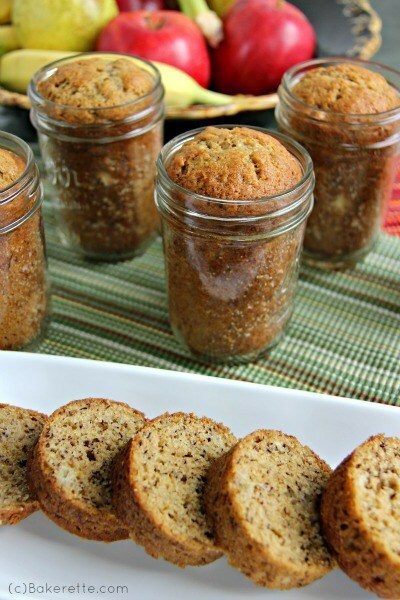 Banana bread is one of my favorite baked goods! This recipe is made right in a mason jar and is perfect for gift giving. Via This Grandma is Fun
DIY Playdough Mix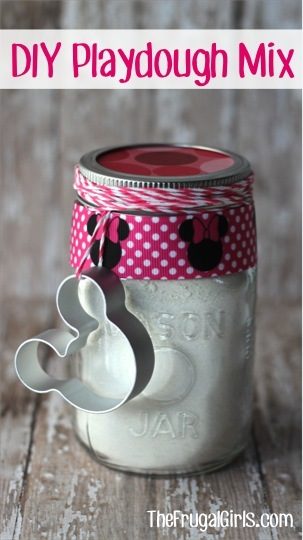 Kids love playdough, and now you can make it yourself. Create your playdough using this tutorial from The Frugal Girls. Decorate the jar with whatever character you think the kid in your life will like for an easy and creative gift idea!
Homemade Bath Bombs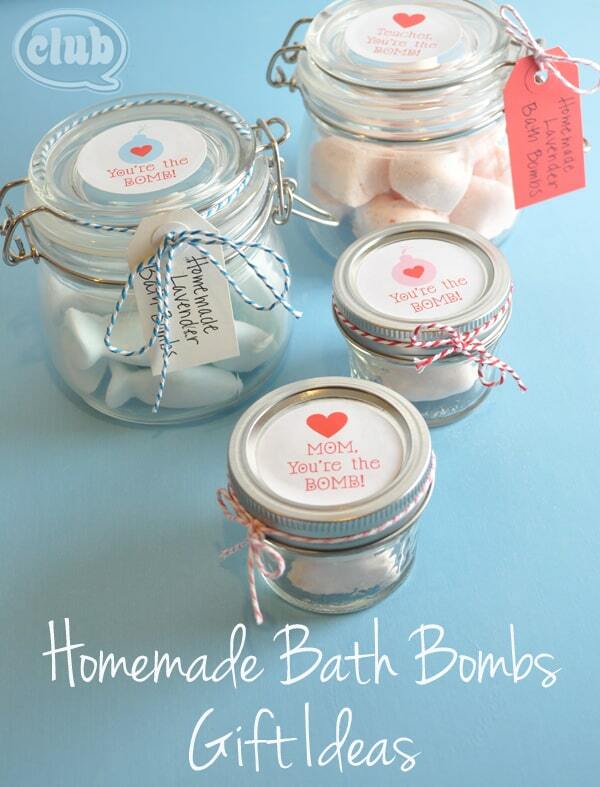 You'll notice that there are quite a few bath items on this list. That's because they can be used by anyone. Create your own, or buy them already made and give them in a mason jar with cute labels! Via Chica Circle
Dr. Seuss Gift in a Jar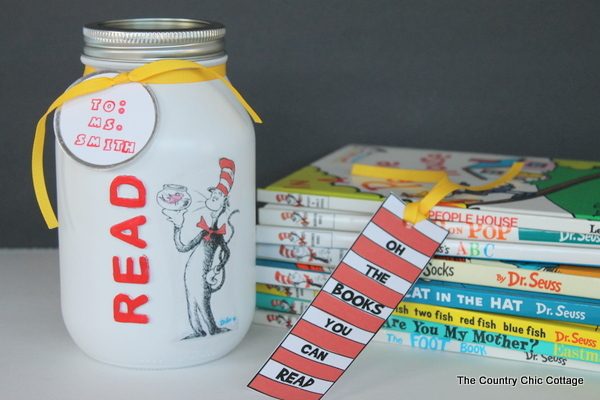 During the holidays, we can't forget about the teachers! This DIY Dr. Seuss mason jar is such a cute idea. It's a great addition to any teacher's desk. Via The Country Chic Cottage
Cookie Mix in a Jar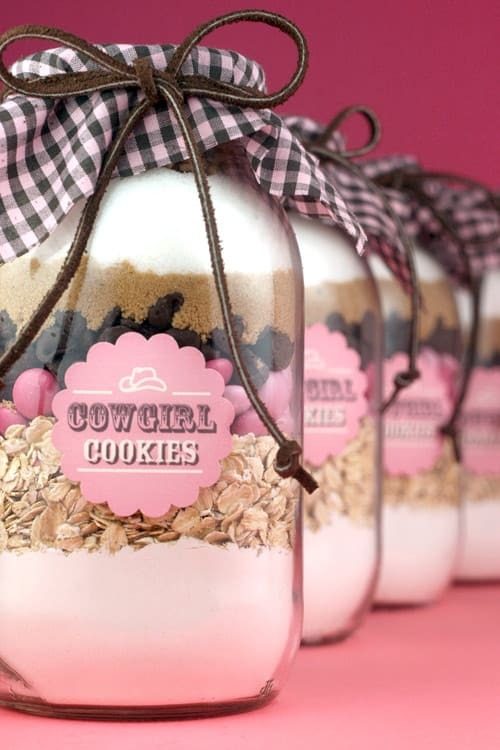 Cookie mix in a mason jar is a classic gift that everyone will enjoy. Via Yes Missy
Peppermint Sugar Scrub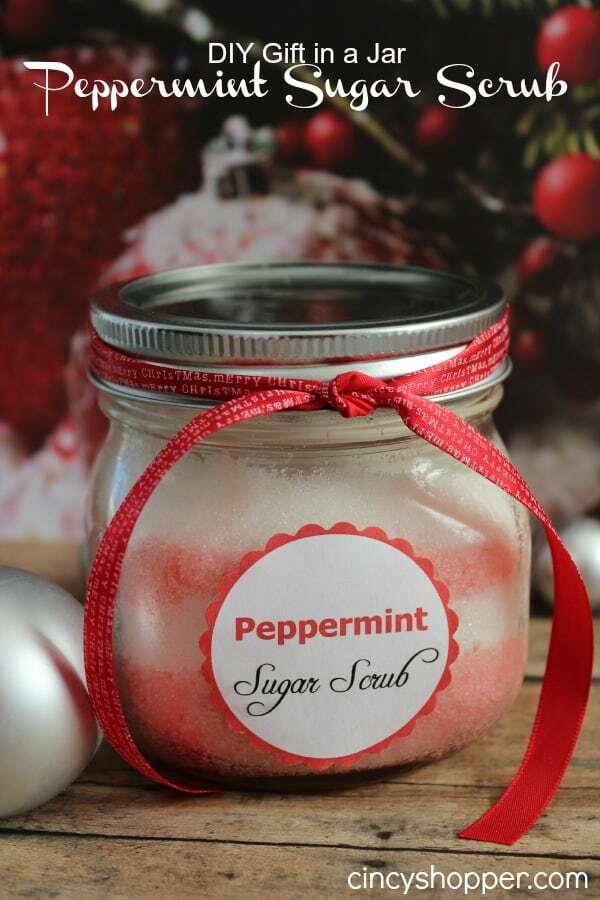 Peppermint is definitely a Christmas staple! It also makes for a great sugar scrub scent. Create this peppermint sugar scrub as with the tutorial from Cincy Shopper
Don't forget to pin these ideas for later!