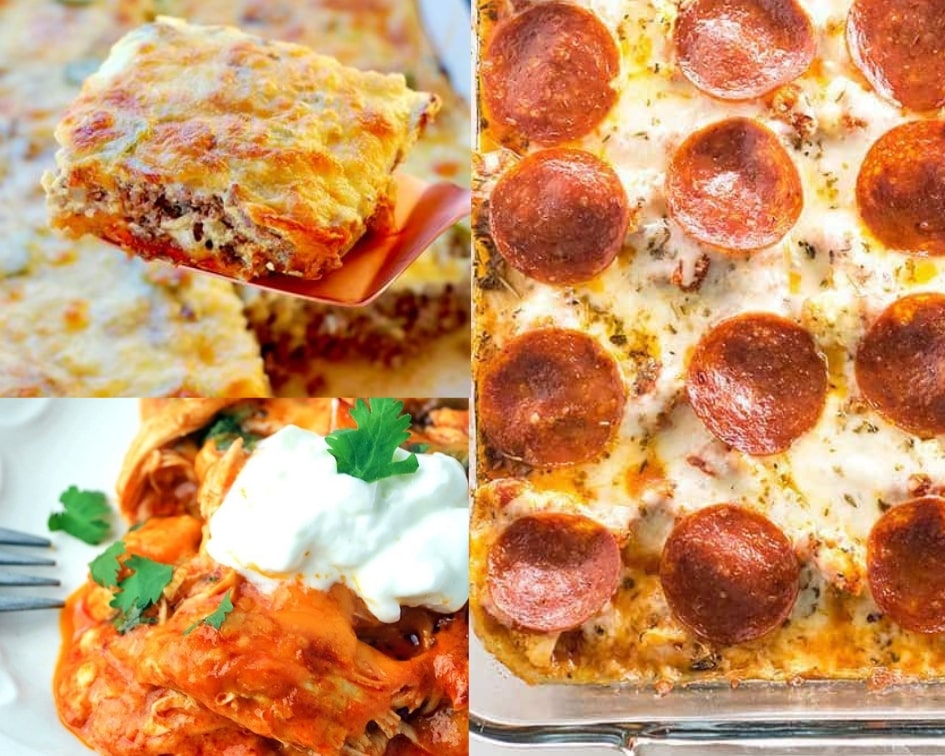 When I think of any casserole recipe, I think of comfort food. The great thing about comfort food is that it makes you feel good. While you're on the Keto diet, comfort and feel good foods are needed more than ever!
This is why keto and low carb casserole recipes are such a good idea! Not only do they help you stick to your dieting goals, and keep you in ketosis – but they also are filling and won't leave you hungry afterward.
Another great thing about these keto casserole recipes is that you can make most of them ahead of time. A lot of them can be made, and then frozen for later use throughout your week.
Keto Chicken Parmesan Casserole from Hey Keto Mama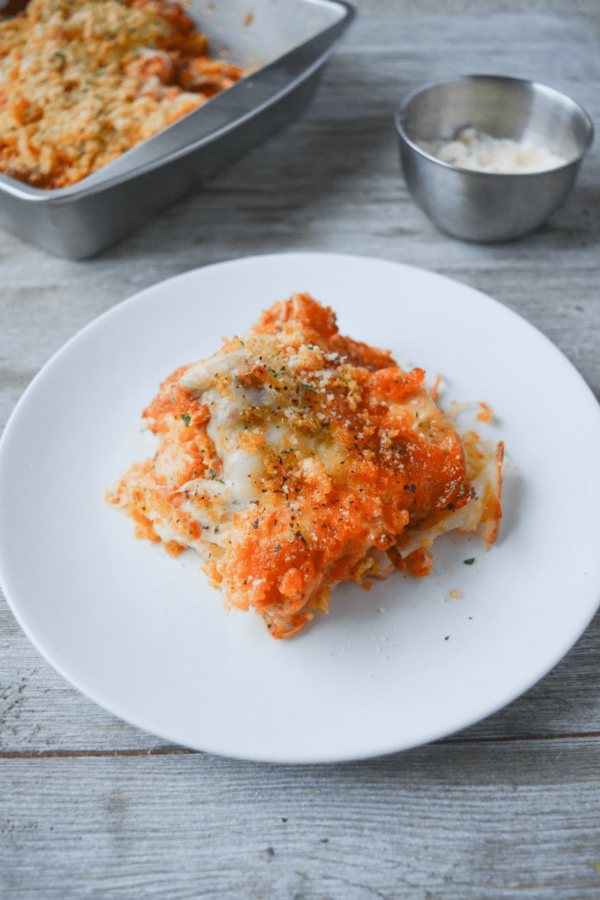 Chicken parmesan is the perfect recipe to convert into a casserole. This recipe uses pork rinds instead of bread crumbs to keep it keto friendly.
Keto Low Carb Pizza Casserole from Wholesome Yum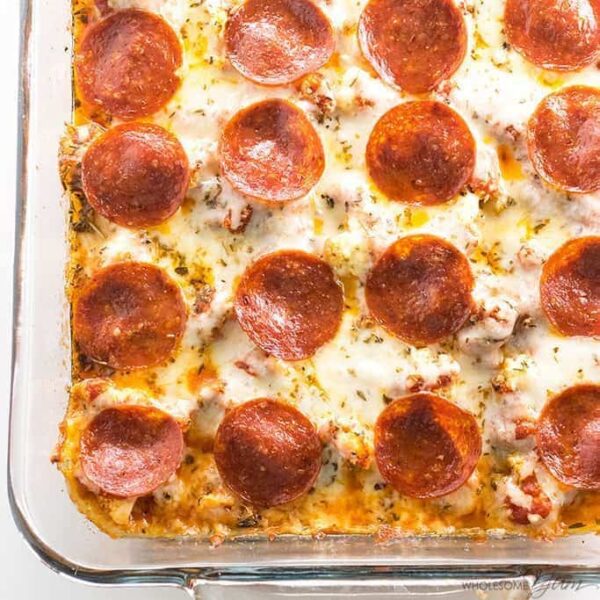 This low carb pizza casserole is so easy to make. You can top it with any of your favorite keto pizza toppings. It is sure to curb your pizza cravings while on the keto diet!
Low Carb Cauliflower Creamed Spinach from Living Chirpy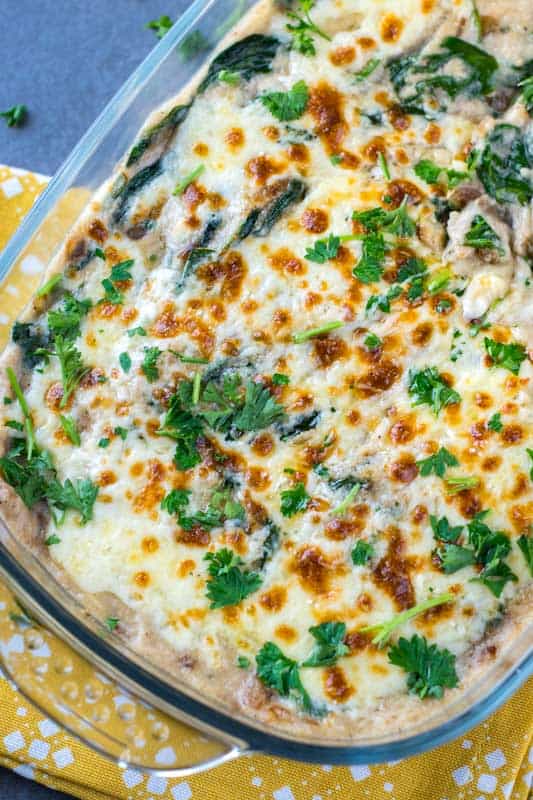 Spinach and cheese is always a good idea! This recipe uses cauliflower florets to keep you full.
Chicken Alfredo Casserole with Broccoli from Low Carb Yum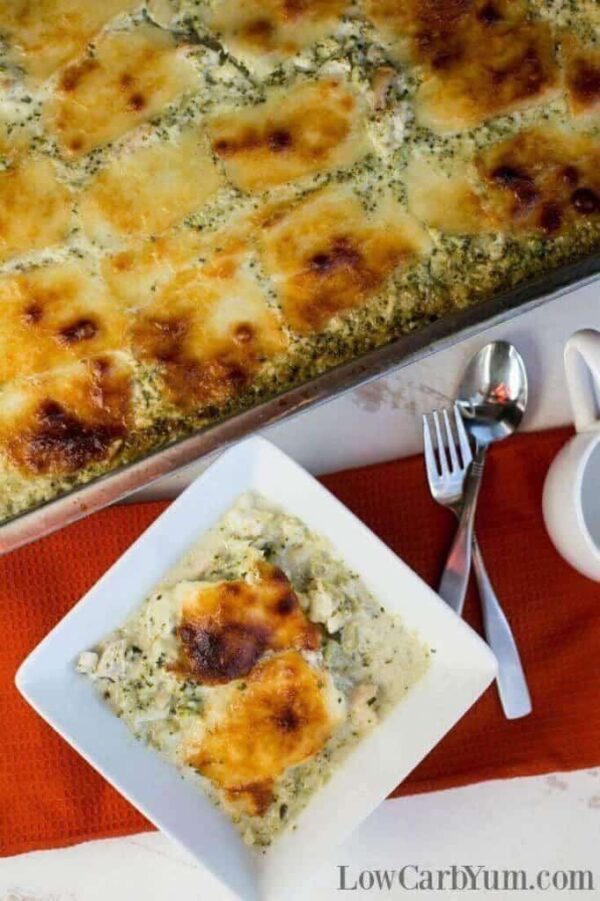 One of the foods that I missed the most when I first started the keto diet was pasta. That was until I learned how to convert all of my favorite pasta dishes in low carb casseroles. This keto chicken alfredo recipe is the perfect way to satisfy those pasta cravings!
BBQ Chicken Casserole with Bacon from Joy Filled Eats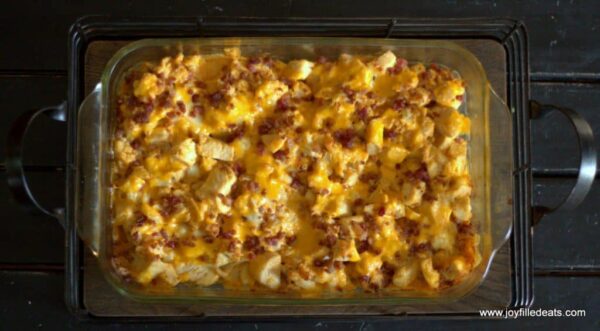 Cheese, chicken, and bacon are what makes this BBQ chicken casserole a winner. It's so quick and easy to make, I'm sure it'll be a regular on your keto diet meal plan!
Mushroom and Cauliflower Vegan Shepherds Pie from Delicious Every Day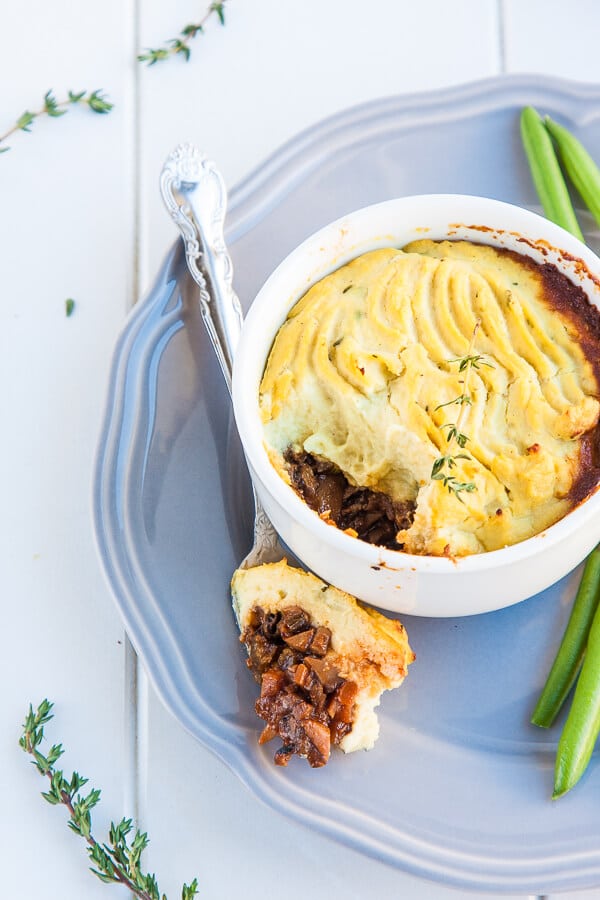 Nothing says comfort food like shepherds pie. You would never guess that this recipe is not only keto friendly, but it's also vegan! I believe that the best recipes are made with mostly whole foods, without sacrificing flavor. This one might be my favorite on the list!
Buffalo Chicken Jalapeno Popper Casserole from Ruled Me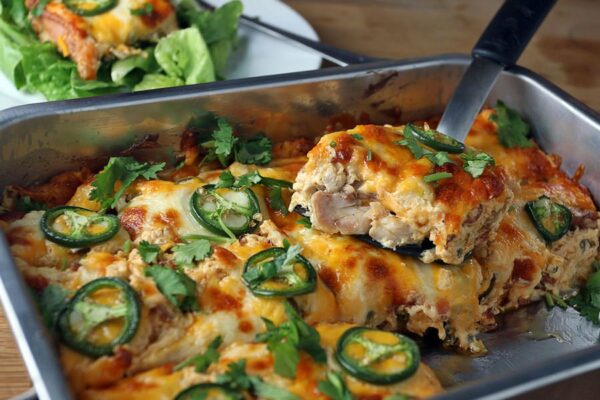 If you like jalapeno poppers, then you will love this buffalo chicken jalapeno popper casserole. It's the perfect recipe for those you like their food on the spicy side.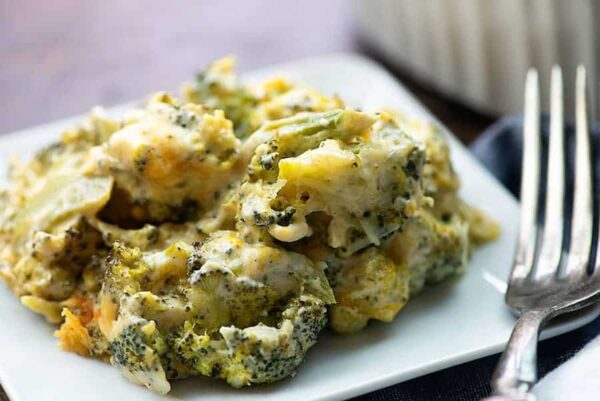 Broccoli and cheese anything can do no wrong in my book. This recipe is sure to be a crowd pleaser!
Keto Bacon Cheeseburger Casserole from Ditch the Carbs
I am always looking for easy keto ground beef recipes. This keto bacon cheeseburger casserole from Ditch the Carbs is hands down one of my favorites. Thank me later!
Low Carb Green Bean and Mushroom Casserole from Simply So Healthy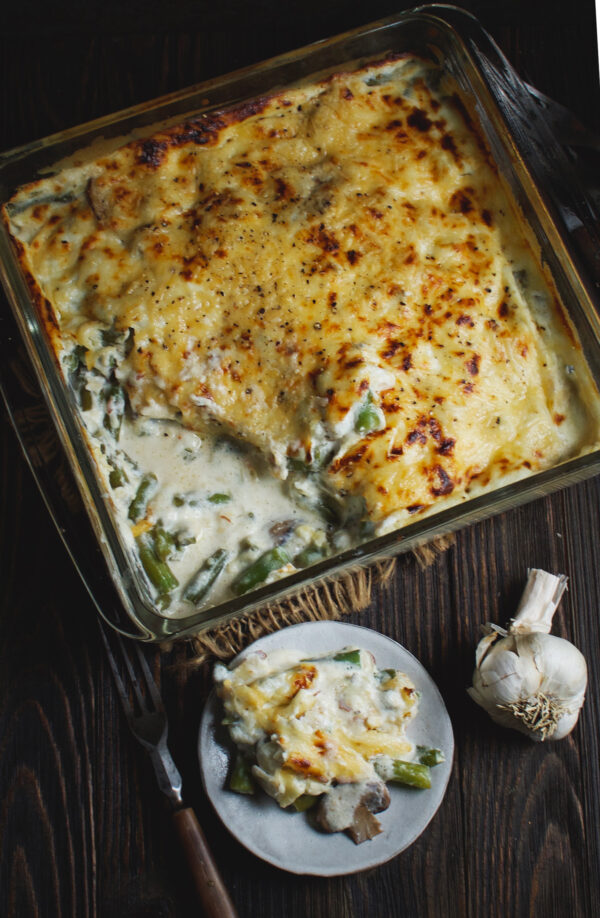 Green bean casserole is taken to the next level with this easy recipe. It can be eaten as a main course or a side dish. Low carb green bean casserole is also a great addition for Sunday dinners or the holidays.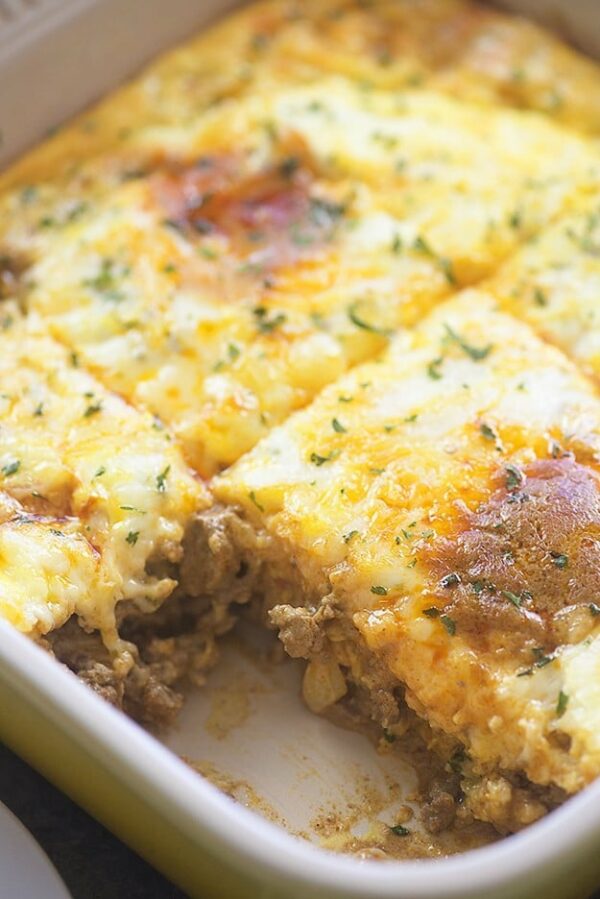 Look no further for a delicious keto Mexican casserole. This dish is basically a taco in casserole form. Taco Tuesday just got better!
Keto Casserole with Ground Beef & Broccoli from Savory Tooth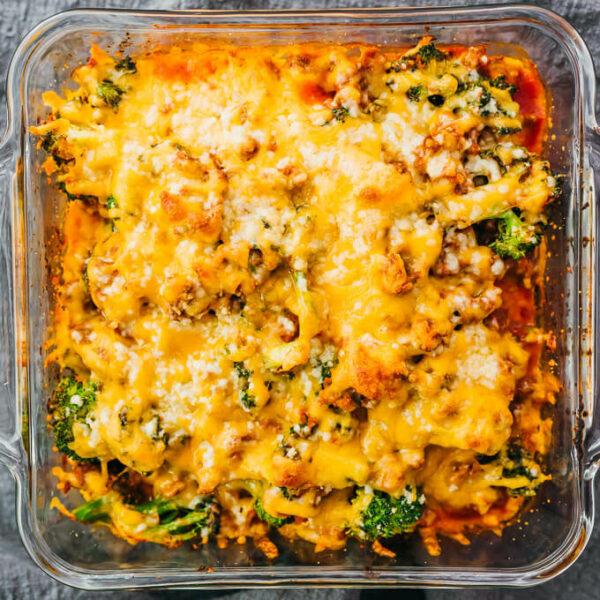 If you need a super quick keto dinner recipe, then this casserole with ground beef and broccoli will not disappoint.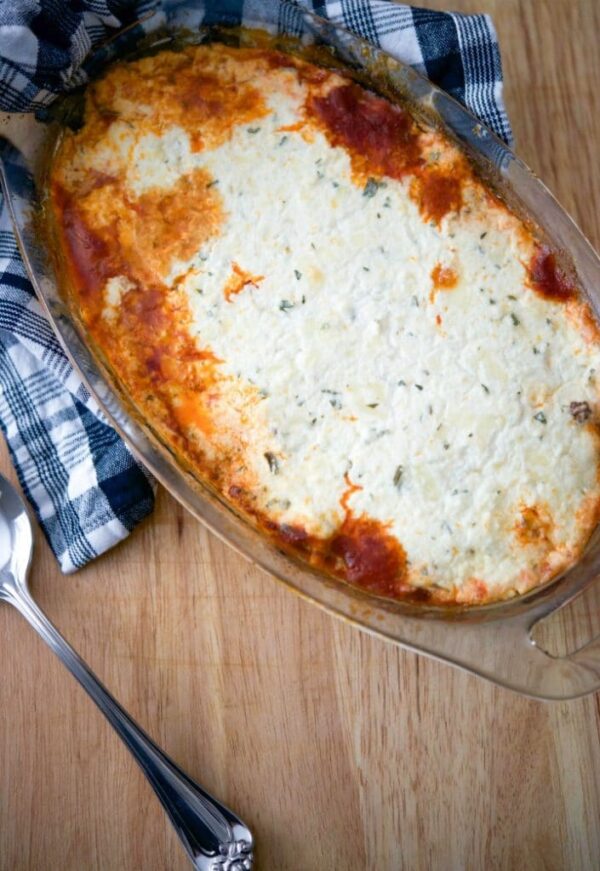 Think lasagna minus the noodles. That's basically what this beef ricotta casserole taste like. It's sure to curb those pasta cravings.
Low Carb Chicken Enchilada Casserole from 730 Sage Street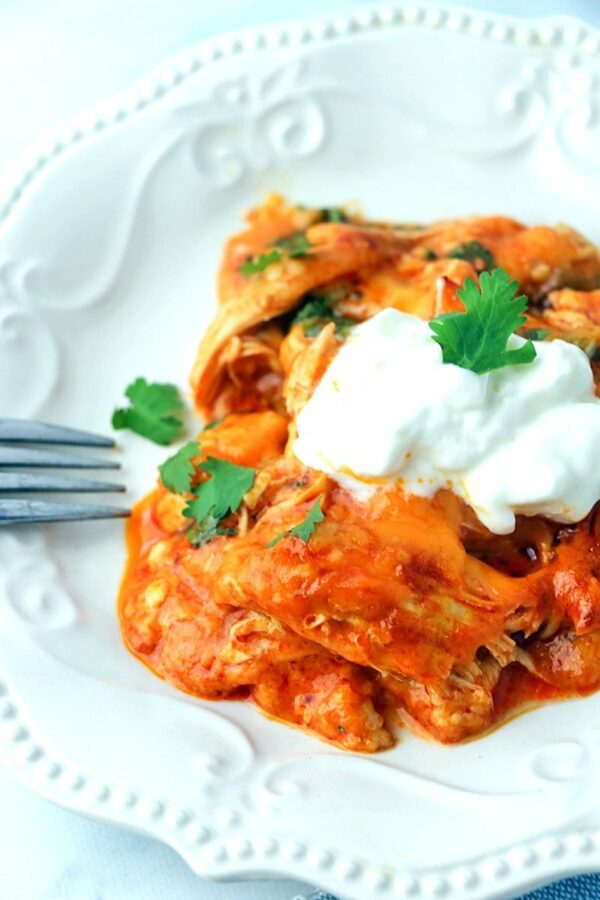 Mexican style casseroles are some of my favorites because they are so versatile. Add this keto chicken enchilada casserole to your low carb meal plan.
Keto Buffalo Chicken Casserole from Cast Iron Keto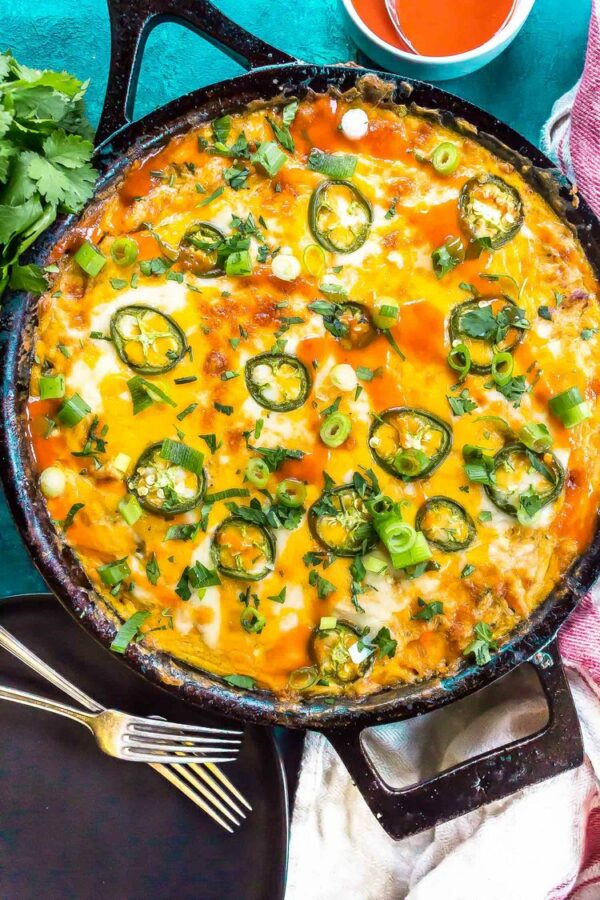 I love anything buffalo chicken style! This recipe even includes spaghetti squash, so it's sure to keep you full.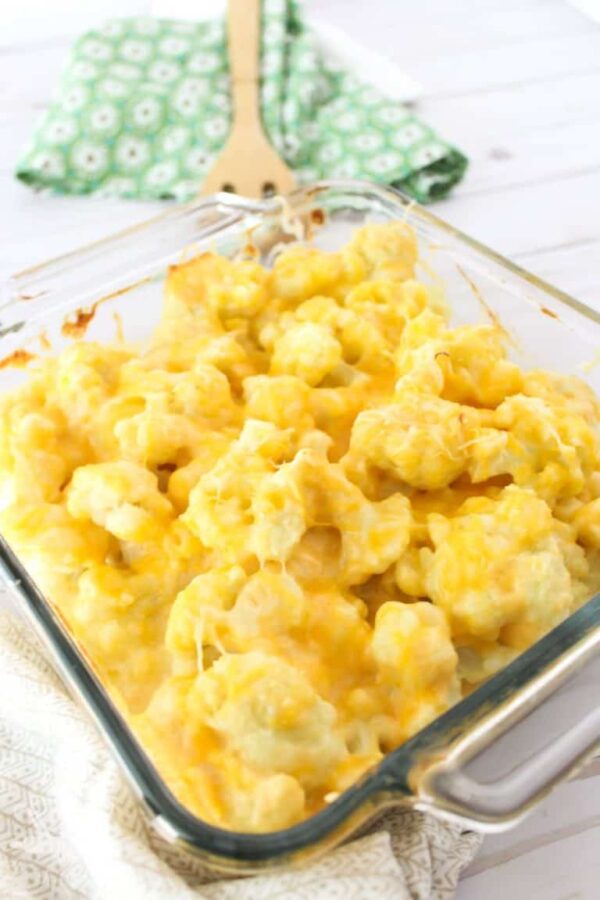 Looking for a keto friendly mac and cheese recipe? This cheesy cauliflower is definitely a good substitute. It is the perfect keto side dish!
Don't forget to Pin for later!