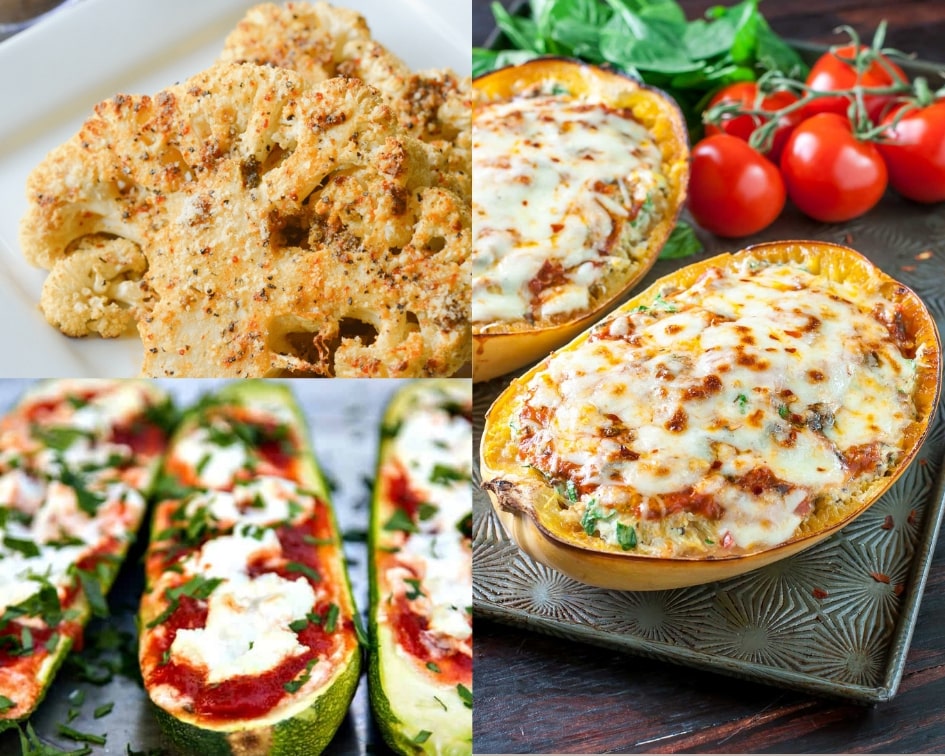 When most people think of the Keto diet, the first thing that comes to mind is a lot of meat. But did you know Keto is also an option for vegetarians as well!? The macro ratios are still the same for vegetarians as the traditional Keto diet. You'll want to get about 60-75% calories from fat, 15-30% from protein, and about 5-10% from carbs.
Of course, as a vegetarian, you will need to eat a lot of dairy and eggs to hit those goals. Additionally, you're going to want to incorporate low carb vegetables.
Here is a list of my favorite low carb vegetables:
Cauliflower
Broccoli
Kale
Cabbage
Spinach
Zucchini
Bell Peppers
Mushrooms
Avocado
Egg Plant
Brussel Sprouts
Another great way to hit your macro goals on a vegetarian keto diet is to incorporate vegan "meats" like tempeh, and fats like coconut oil.
These Keto vegetable recipes are a great way to get started and keep your meal plan interesting.
Paleo Broccoli Fried Rice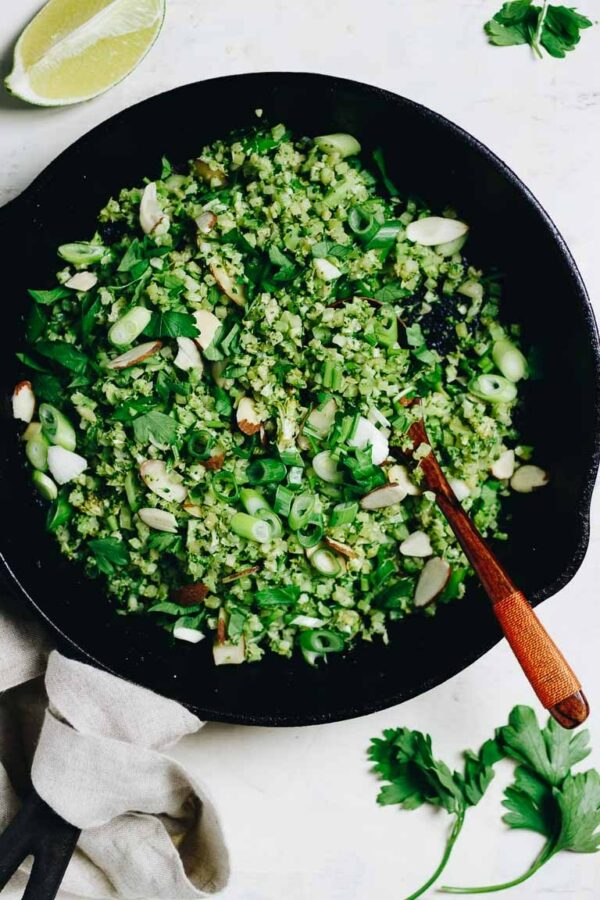 If you're tired of eating cauliflower rice while on the keto diet, then this broccoli rice recipe is for you! Spice it up with green onions and cilantro. This recipe is also great for a vegan diet. (via iheartunami)
Instant Pot Roasted Cauliflower in Indian Marsala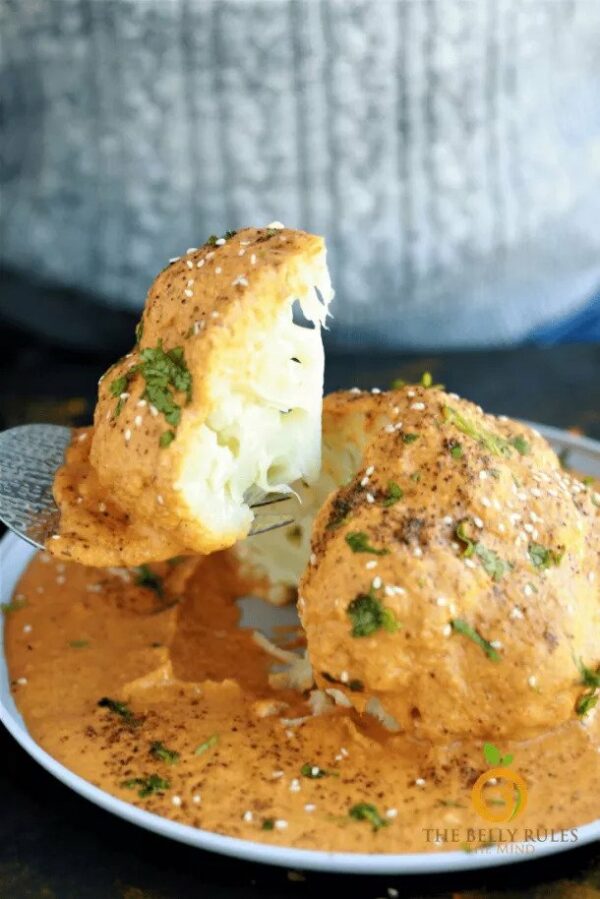 Break out the Instant Pot for this delicious Indian marsala recipe. The cauliflower is packed with flavor from the tomato-based sauce, and Indian spices. (via The Belly Rules the Mind)
Cheesy Vegetarian Spaghetti Squash Lasagna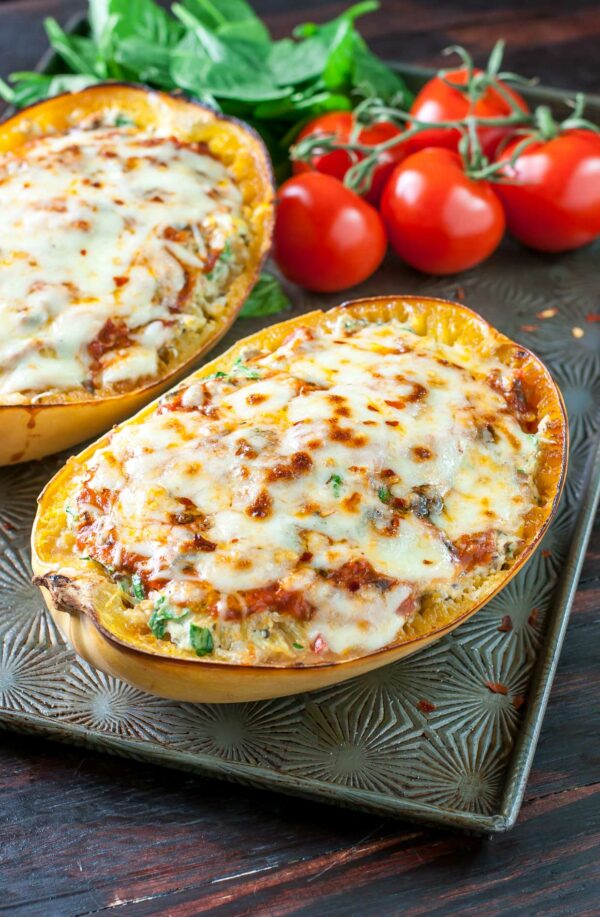 Spaghetti squash is definitely a vegetarian keto staple! These low carb lasagna boats are sure to make you forget that you are dieting. (via Peas and Crayons)
30-Minute Ginger Cauliflower Fried Rice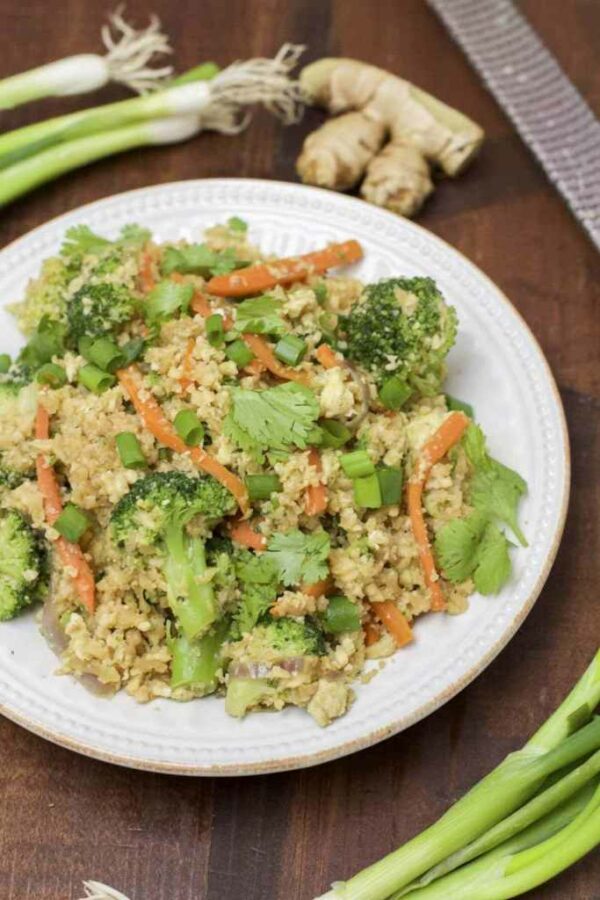 I love almost anything with ginger, and this cauliflower fried rice is no exception. With this recipe, you can make your own Asian take out right at home! (via Stacy Homemaker)
Garlic Parmesan Fried Eggplant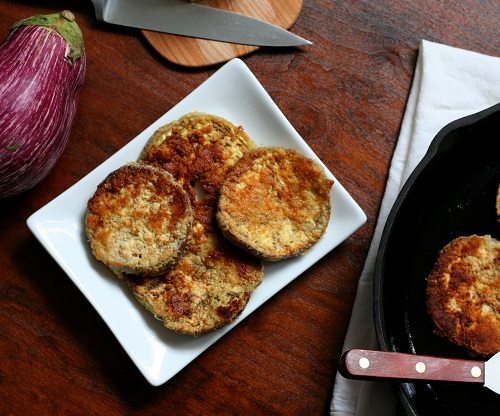 This eggplant is coated with almond flour to make it low carb friendly. (via All Day I Dream About Food)
Fresh Bell Pepper Basil Pizza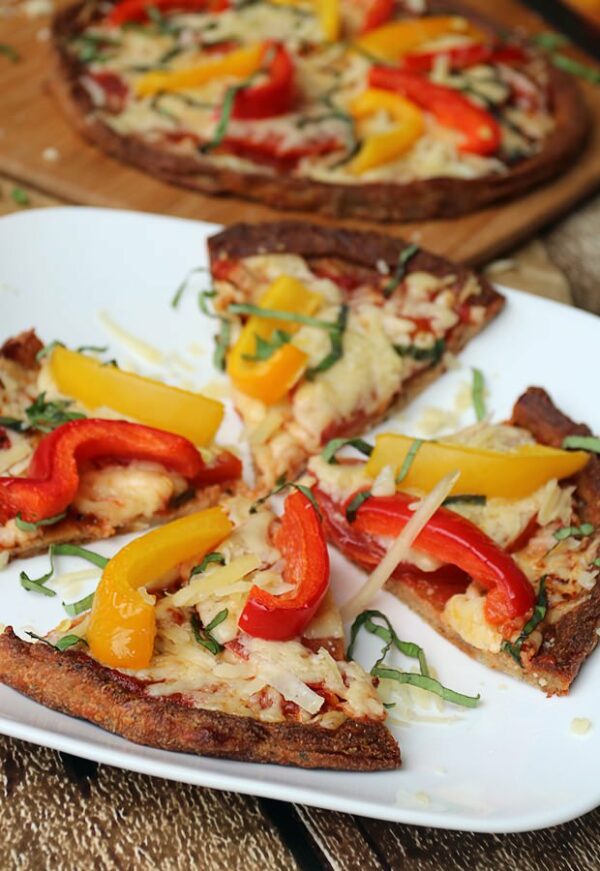 This pizza crust uses almond flour and mozzarella cheese to make it low carb friendly. You can really get creative with this one. Top it with your favorite keto vegetarian ingredients for a great low carb lunch idea. (via Ruled Me)
Low Carb Falafel with Tahini Sauce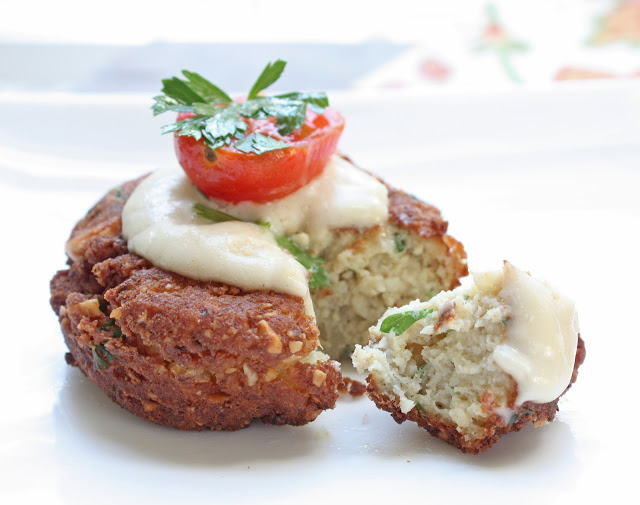 This low carb falafel recipe is made with cauliflower instead of traditional chickpeas. It's the perfect keto snack idea for when you are on the go! (via I Breathe I'm Hungry)
Cilantro Lime Cauliflower Rice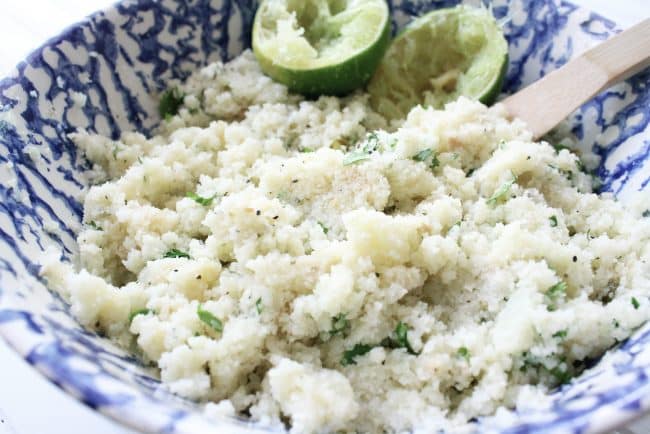 I love a good bowl of cilantro lime rice! Thank goodness I don't have to miss it with this cauliflower rice recipe. (via Real Balanced)
Oven Roasted Mushrooms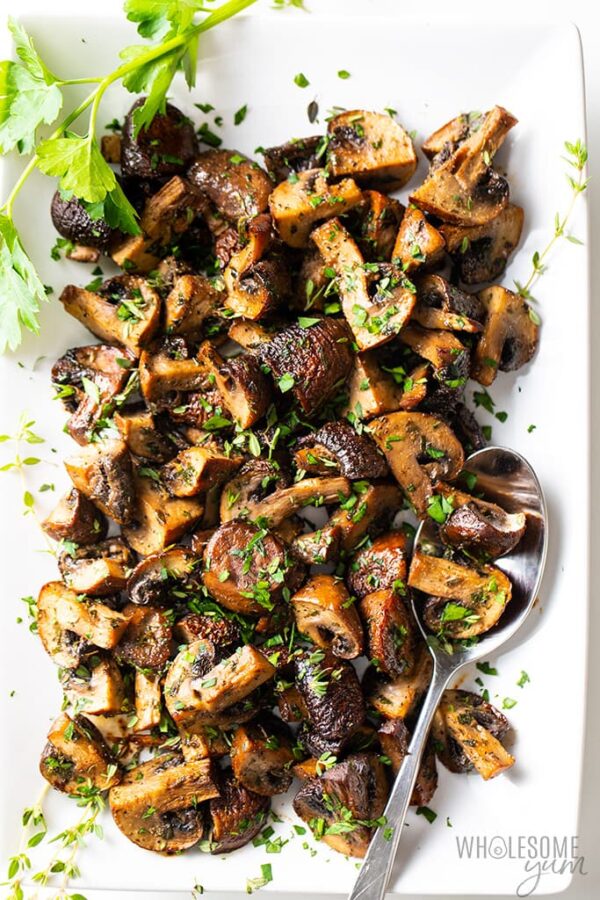 Looking for a good vegetarian keto side dish idea? These oven roasted mushrooms drizzled with balsamic vinegar are perfect! (via Wholesome Yum)
Low Carb Rainbow Vegetable Noodles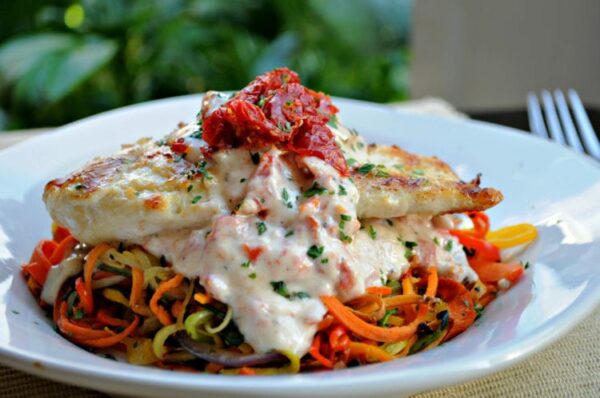 Isn't this dish beautiful! Different color low carb vegetables are used to create this fun and delicious recipe. (via Peace Love and Low Carb)
Tex Mex White Egg Pizza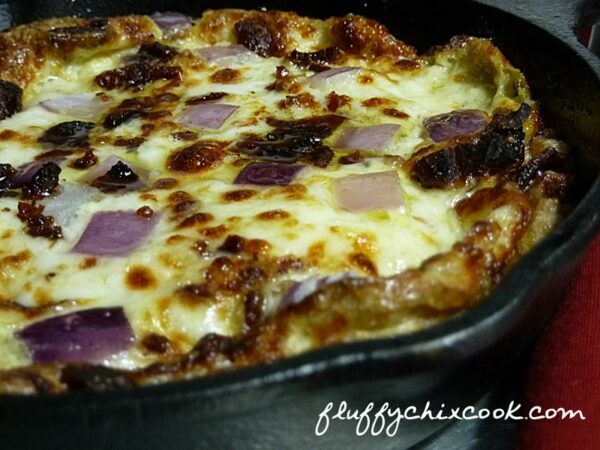 Pizza for breakfast?! I say yes! This egg pizza is spiced up tex mex style and is sure to curb your cravings! (via Fluffy Chix Cook)
Crispy Peanut Tofu & Cauliflower Rice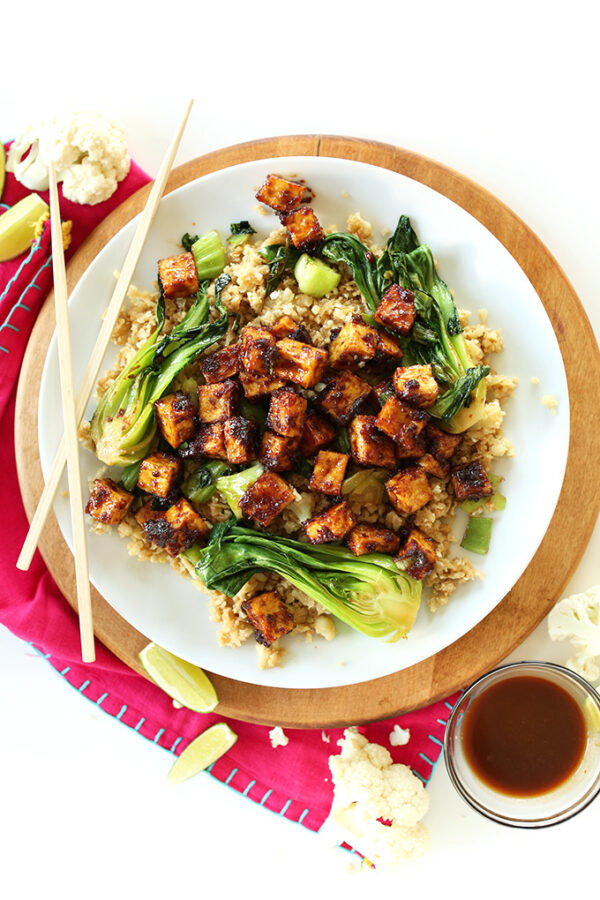 Low carb vegetarian stir fry is made simple with this recipe. Cauliflower and tofu are tossed in a delicious peanut sauce for a great dinner idea! (via Minimalist Baker)
Baby Kale, Mozzarella, and Egg Bake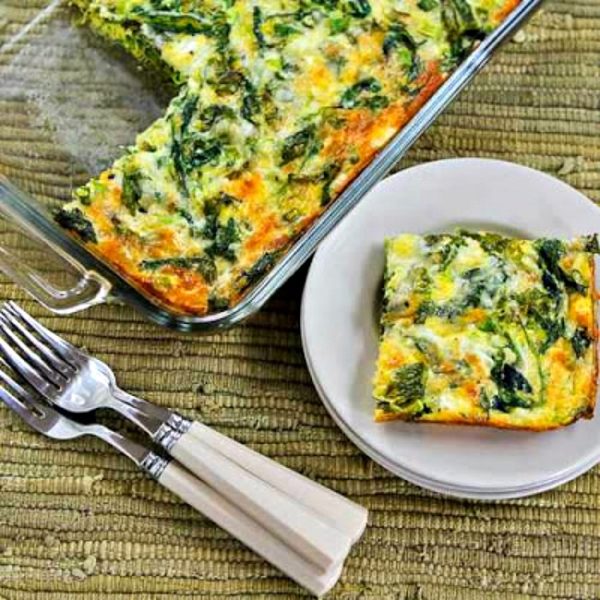 I love a good make-ahead breakfast, and this is the perfect recipe to make in advance. Just bake it, cut into squares, and then freeze for later. Pop them in the microwave when you are ready to eat. (via Kalyn's Kitchen)
Parmesan Cauliflower Steak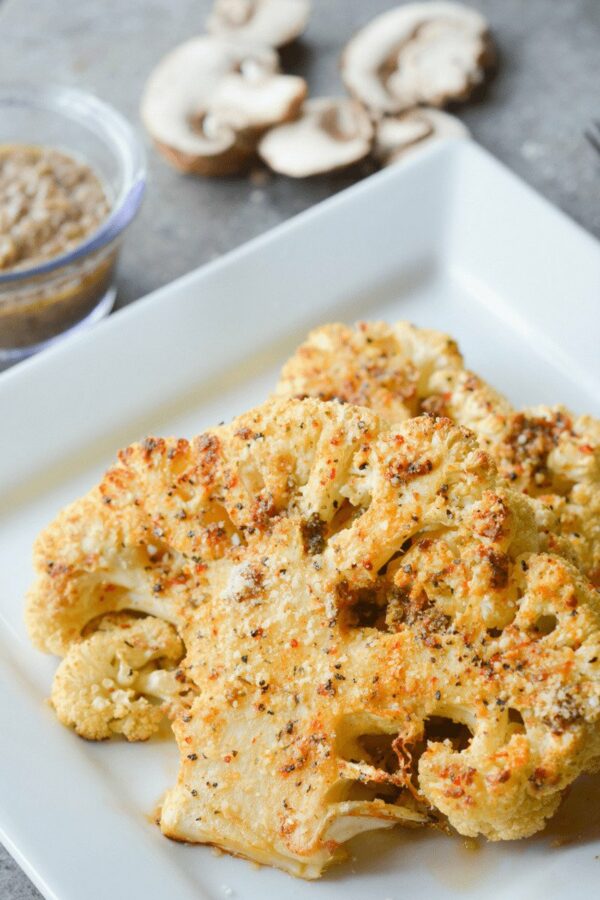 Tired of the same old cauliflower recipes on your vegetarian keto diet? Take it to the next level with this cauliflower steak recipe! (via Hey Keto Mama)
Quick Spiralized Zucchini and Grape Tomatoes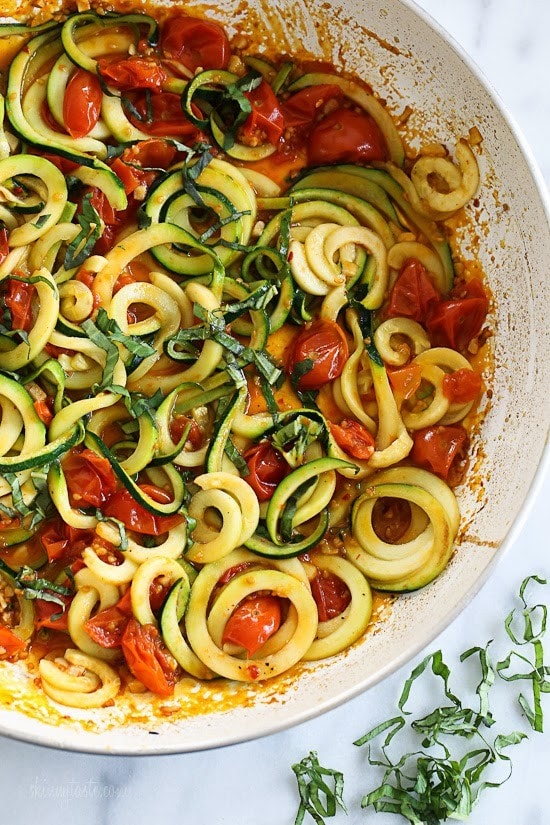 This vegetarian keto pasta is great if you want dinner done in 30 minutes or less. It's quick but still delicious and sure to keep you full! (via Skinny Taste)
Don't forget to pin for later!