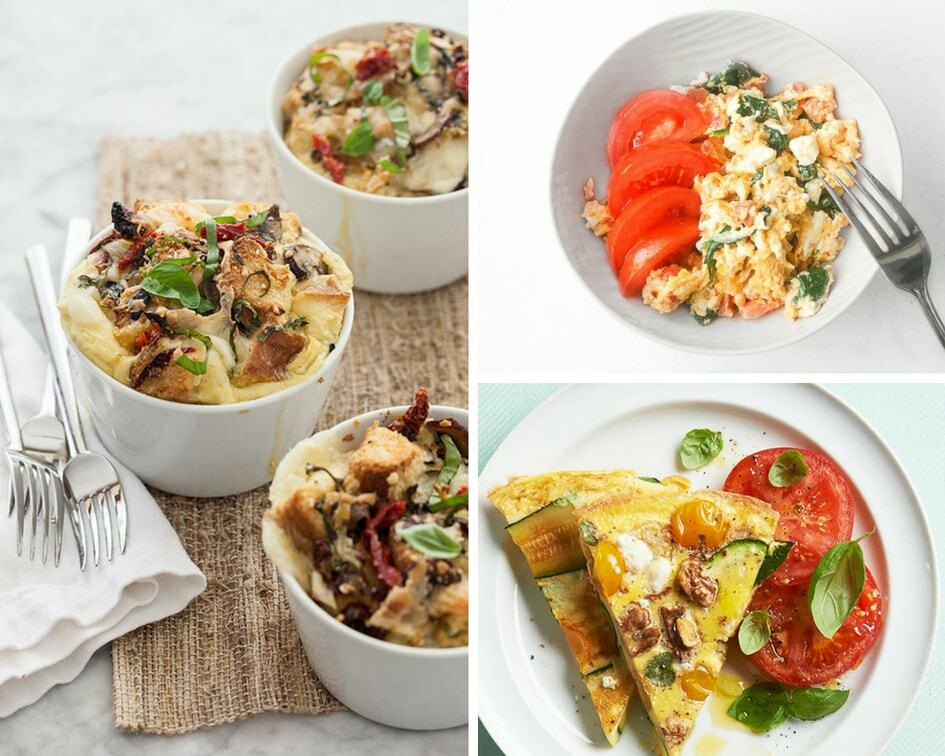 If you don't know by now, Mediterranean Recipes are my favorite! I write about them a lot because the majority of the food that I eat every day is based on a Mediterranean Diet. The Mediterranean Diet has so many benefits, largely due to it being great for an overall healthier lifestyle.
Mediterranean foods are mostly plant-based, which include fruits and vegetables. It also includes grains and legumes. Rather than using butter, Mediterranean recipes use oils instead.
What I love about all of these recipes is that they are so easy to make and perfect for breakfast on the go. A few of them can even be made ahead of time and frozen to save you time!
Recipe links are highlighted in pink in each description.
Mediterranean Strata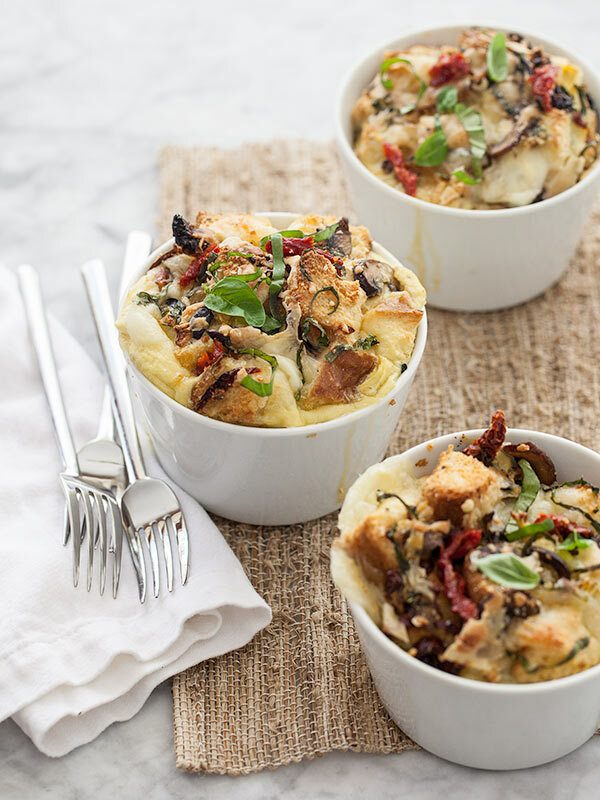 Mushrooms, artichokes, and kalamata olives are just a few of the delicious ingredients that make this strata so good! I love how these can be made in individual servings. From Foodie Crush
Zucchini and Tomato Frittata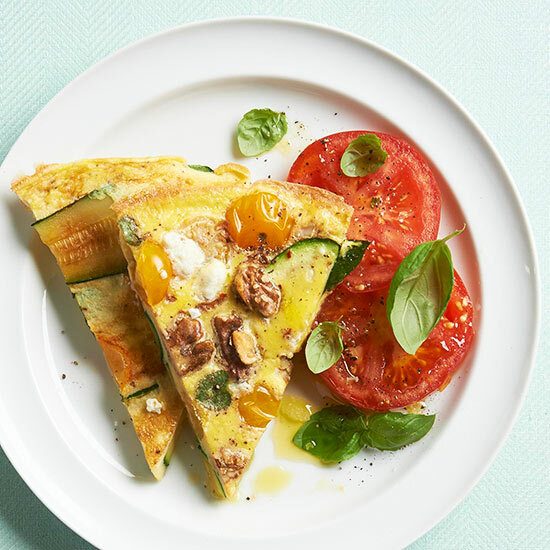 This Frittata is a fresh take on breakfast, that will help you switch things up from the ordinary. Zucchini, tomatoes, and walnuts make this a lighter take which is great for weight loss. From BHG
Oatmeal Bowls with Raspberries, Seeds, and Honey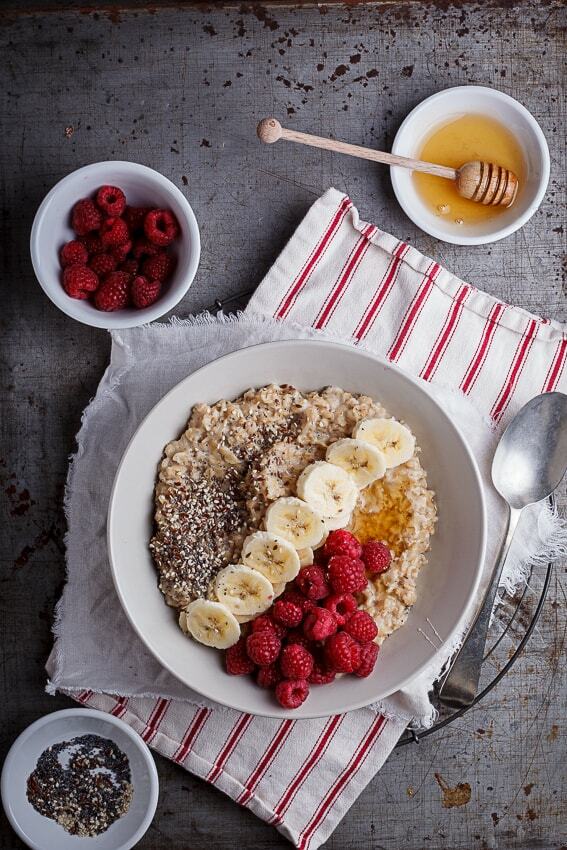 Who doesn't love a good bowl of oatmeal? The problem is that oatmeal can be very boring. This Mediterranean diet breakfast recipe takes your oatmeal to the next level with raspberries, healthy seeds, and honey. From Simply Delicious Food
Mediterranean Scrambled Eggs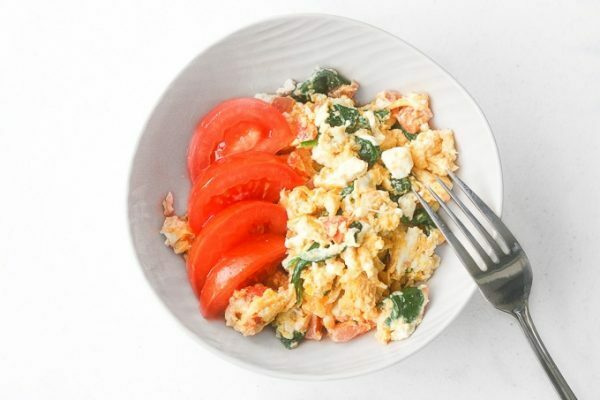 Eggs are a breakfast staple for almost any diet. Like oatmeal, they can get very boring quick! This recipe adds spinach, tomatoes, and feta to keep things interesting and tasty. From Ahead of Thyme
Greek Quinoa Breakfast Bowl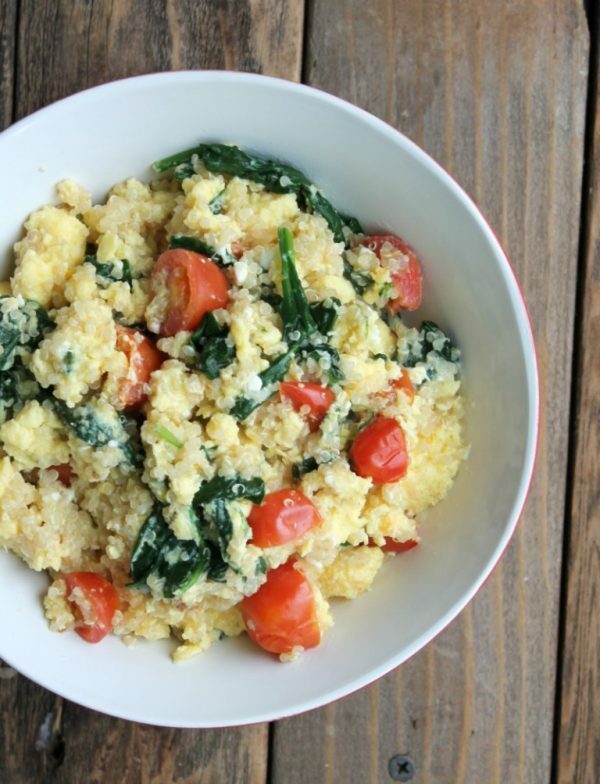 Quinoa is full of protein and fiber, making this recipe a great workout meal! From Organize Yourself Skinny
Veggie Mediterranean Quiche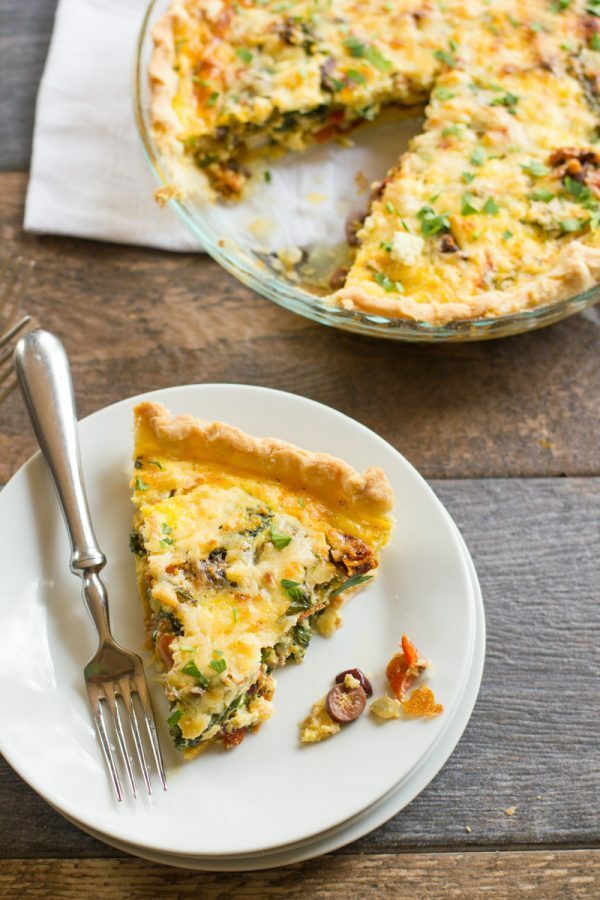 Quiche is the perfect make-ahead freezer breakfast idea. This Mediterranean breakfast quiche is super easy to make, and can save you so much time in the kitchen! From Wholefully
Mediterranean Potato Hash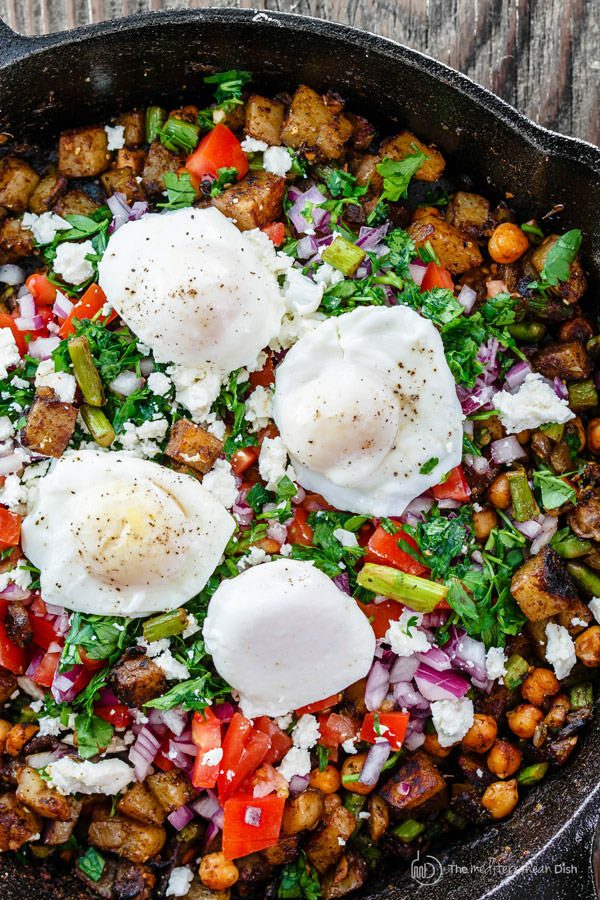 Don't you just love food that not only tastes delicious but is also beautiful to look at!? This Mediterranean potato hash has asparagus, chickpeas, and so many other healthy goodies for a flavorful breakfast you won't forget. From The Mediterranean Dish
Mediterranean Omelette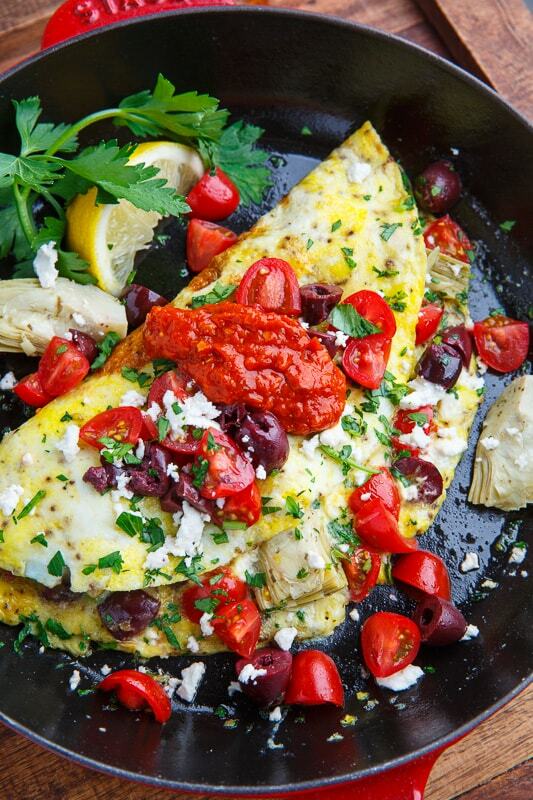 We can't talk about breakfast without mentioning a good omelette recipe! This one is loaded with greek goodness, and sure to taste like a Mediterranean party in your mouth. From Closet Cooking
Mediterranean Breakfast Sandwich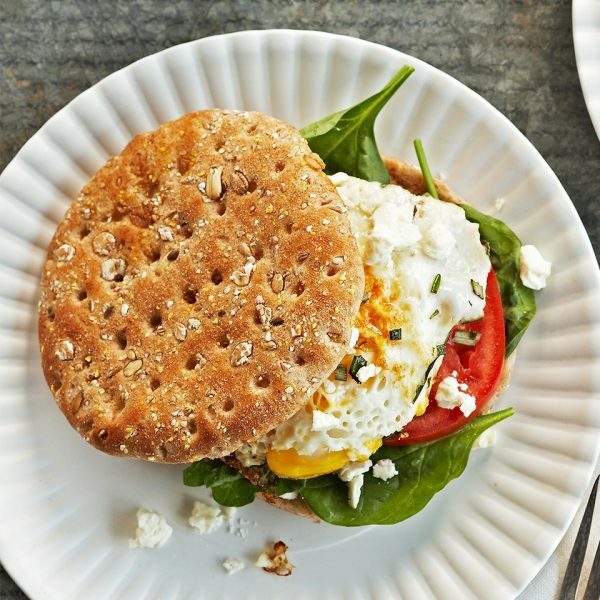 Feta and rosemary are just a few ingredients that make this breakfast sandwich stand out from the rest. This is perfect if you're looking for a lighter option in the morning. From Eating Well
I hope you enjoyed these Mediterranean diet breakfast recipe ideas! Try a few and let me know what you think.
Also, don't forget to pin these recipes for later!