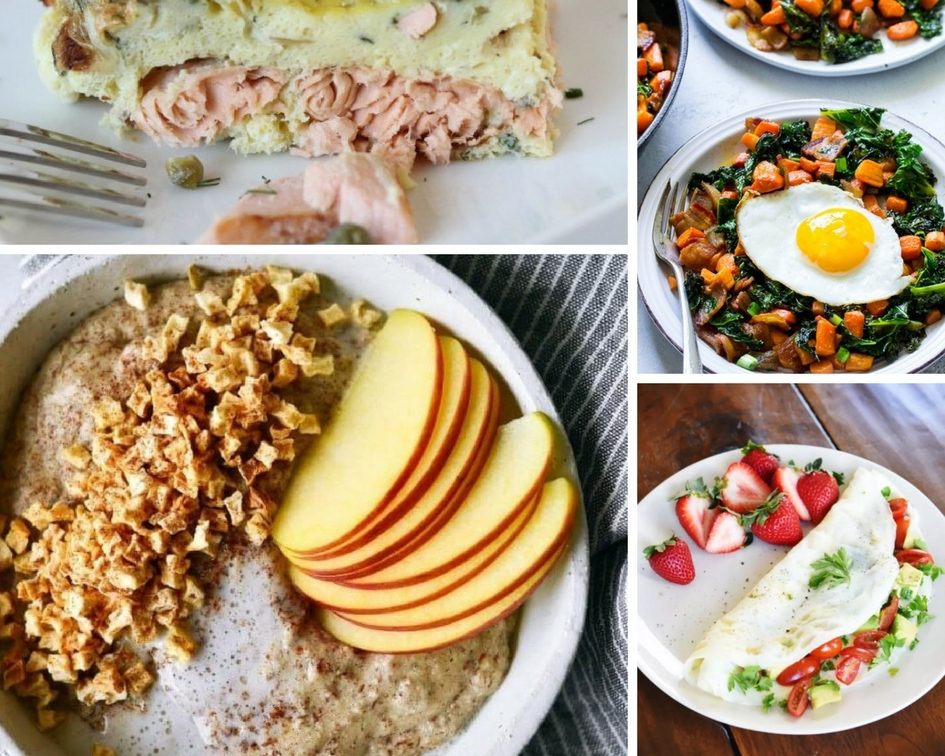 So you've probably at least heard of the Whole30 Program. Simply put, it's a diet that plan that consists of ditching any processed foods, added sugars, and simple whole ingredients. The idea is to eat food in its simplest form, while eliminating dairy, soy, grains, alcohol, amongst other things from your diet. The idea is to follow the program for 30 days, and analyze how much better your body feels at the end of the program.
While you can eat a variety of foods on the program, it may be hard to come up with full recipes that are Whole30 compliant. I'm here to help you get inspired for the most important meal of the day – Breakfast! I've curated a list of my favorite Whole30 breakfast recipes to help you start your day delicious while on the program!
Let's jump right in!
Tomato and Avocado Omelet
Via Buzz Feed
Avocado and tomato make this omelet a delicious Whole30 recipe idea! The added strawberries add a hint of fresh and natural sweetness.
Whole30 Breakfast Casserole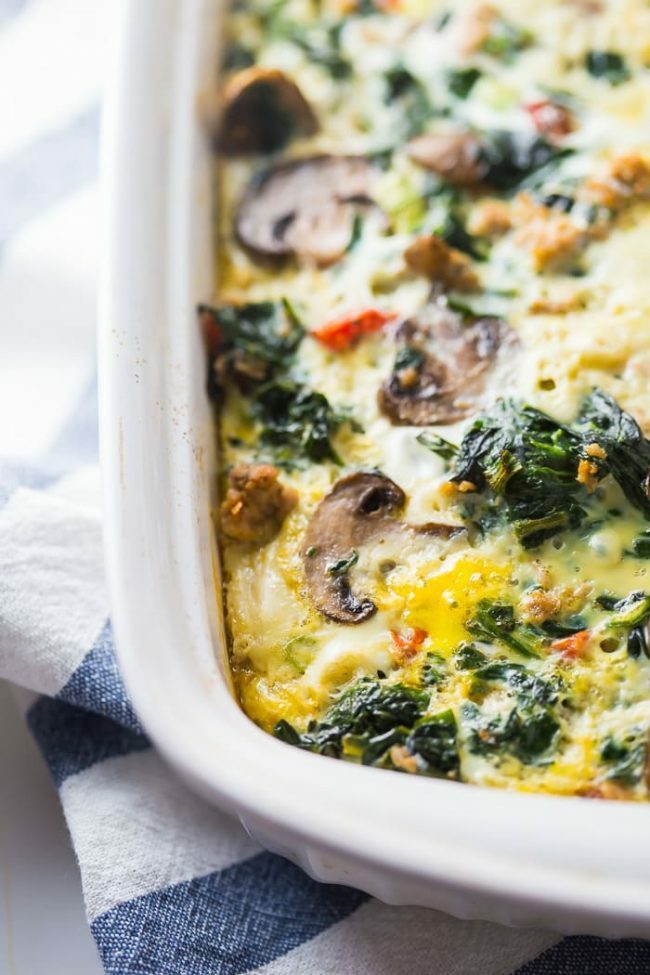 Via 40 Aprons
Who doesn't love a good breakfast casserole?! The best part of this recipe is that it is a make ahead Whole30 freezer meal too! Adding this one to your Whole30 meal plan is a must!
Twice Baked Breakfast Sweet Potatoes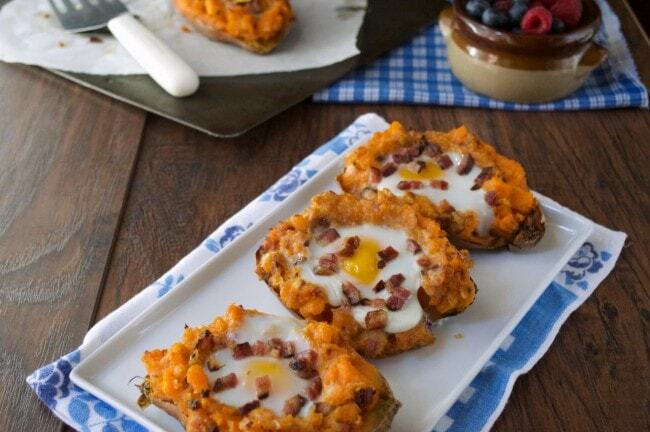 Via Plaid and Paleo
Sweet potatoes for breakfast? Yes, please! These sweet potatoes have bacon and eggs for the ultimate Whole30 breakfast win! The only catch here is that you'll need to make sure the bacon is nitrate and sugar-free. One Whole30 compliant bacon brand is Wellshire Farms, which you can find at Wole Foods and other similar stores.
Roasted Carrot , Bacon & Kale Hash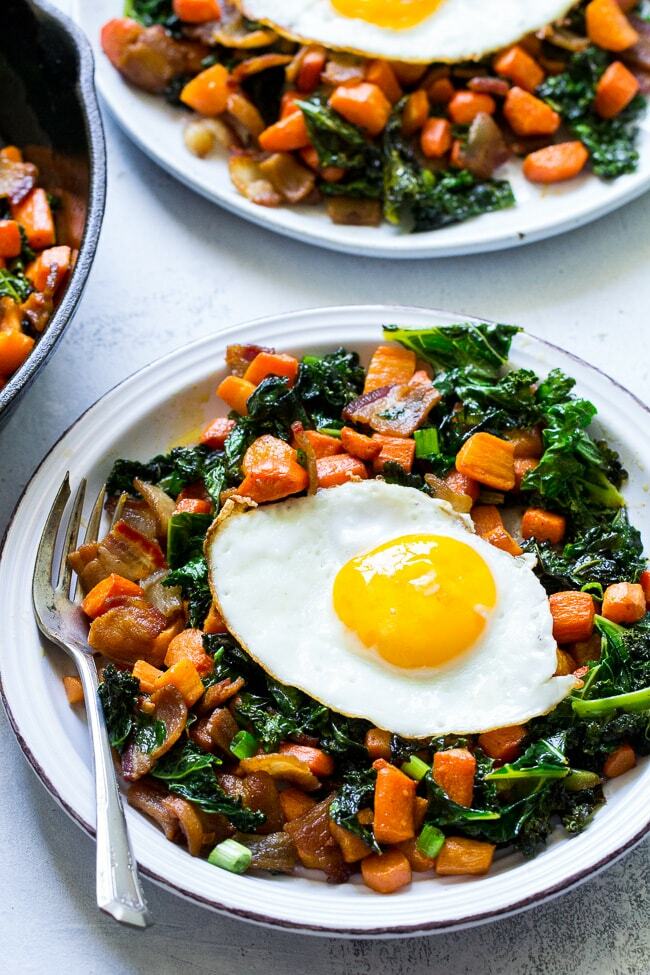 This Whole30 breakfast hash is another delicious recipe to add to your meal plan! Again, be sure to make sure the bacon is nitrate and sugar-free. You can also leave the bacon out altogether if you'd prefer.
Instant Apple Cinnamon Hot Cereal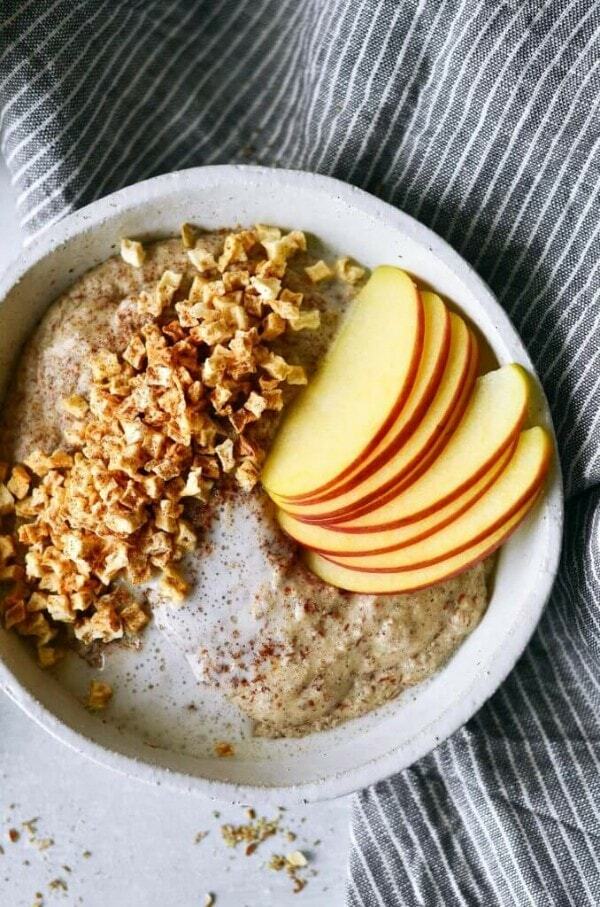 Another great breakfast option that can be made ahead. You will need to leave out the honey/date syrup and vanilla extract from this one to keep it Whole 30 compliant. This is a delicious alternative to oatmeal!
Salmon Frittata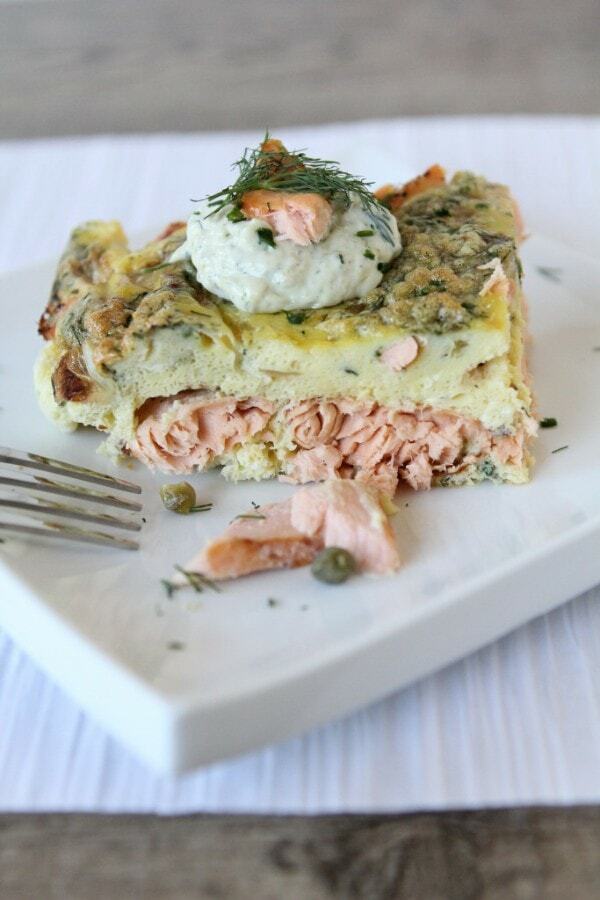 Via The Whole Smiths
I had to include something for the seafood lovers! Salmon makes this one a good brunch idea as well!
Asparagus Benedict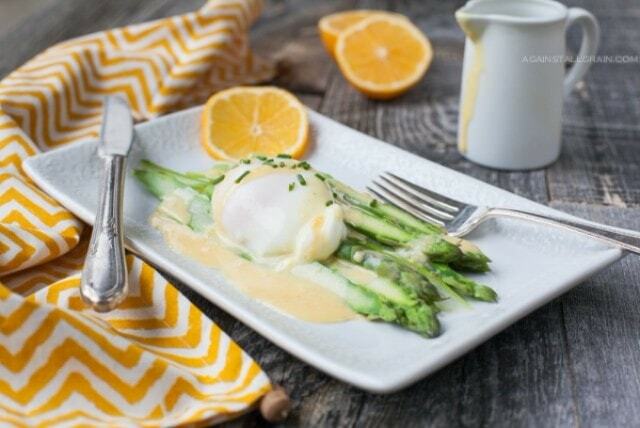 Eggs benedict anyone? – (Minus the bread.) This is a great alternative to the traditional benedict to meet your Whole30 diet needs.
Whole 30 Hashbrown and Sausage Breakfast Casserole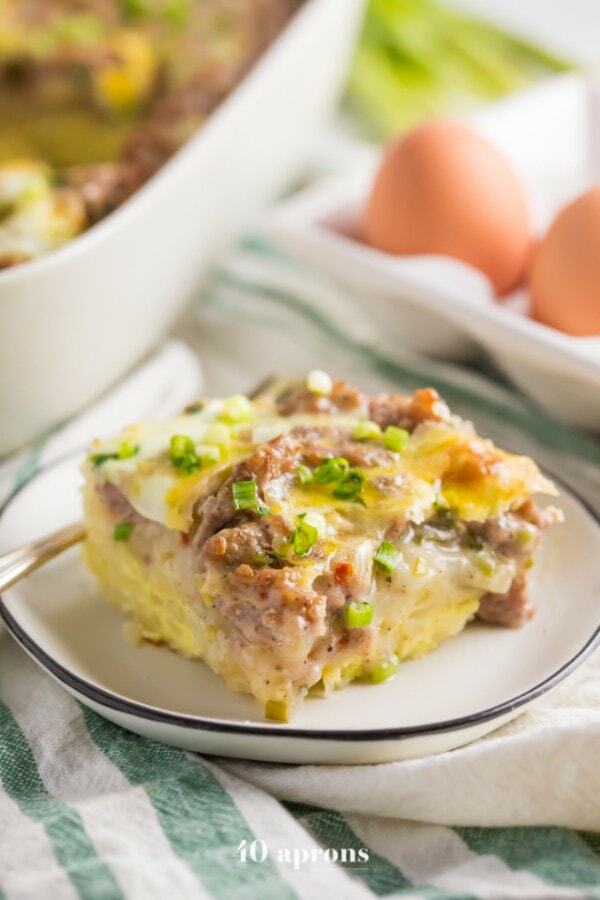 Via 40 Aprons
This casserole is loaded with delicious flavors – and I just love breakfast casseroles! Just make sure the sausage is Whole30 compliant (no nitrates, sugar, etc.).
Sweet & Savory Harvest Sweet Potato Hash
Since sweets are off limits on the Whole30 diet, sweet potatoes are always a nice addition to any recipe. This hash is the perfect Whole30 breakfast idea for those who need a change from the usual.
Hopefully, you are inspired by these Whole30 breakfast recipes. Add these to your meal plan, to jazz up your morning while still sticking to your diet goals. Got any tips that you'd like to share? Let me know in the comments!