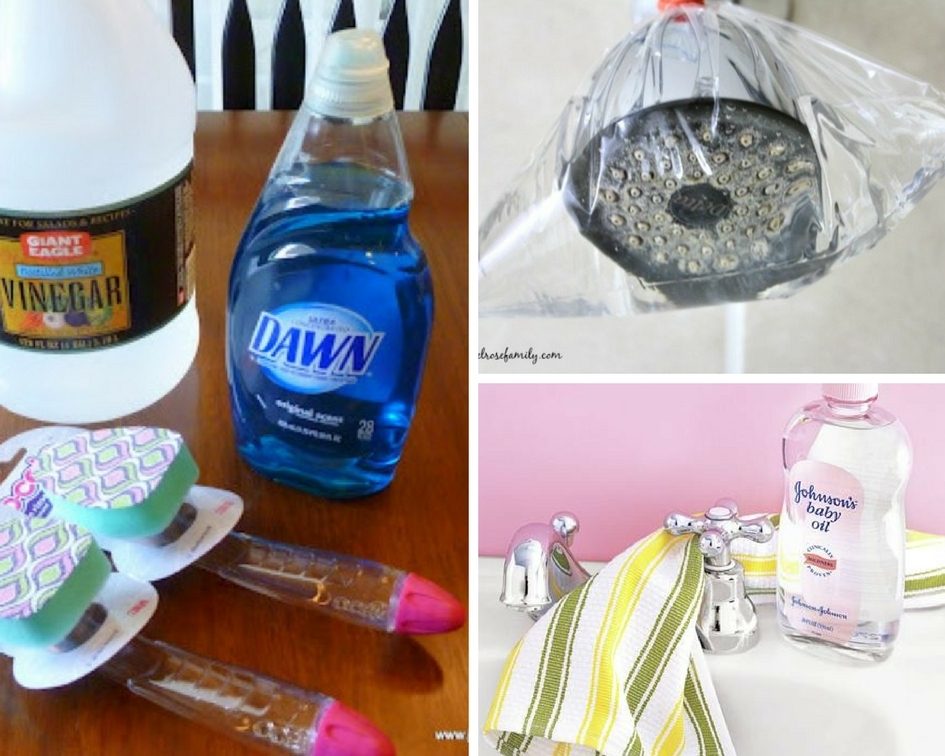 Raise your hand if you enjoy cleaning your bathroom!….Anyone? Exactly, it's not my thing either. Nevertheless, who doesn't love a clean sparkling bathroom? I'm sure that's the majority of us! But what if I told you cleaning your bathroom no longer has to be a dreadful task. I've put together these bathroom cleaning hacks that will make your life so much easier!
Get rid of the urine smell in your bathroom with lemon, baking soda, and vinegar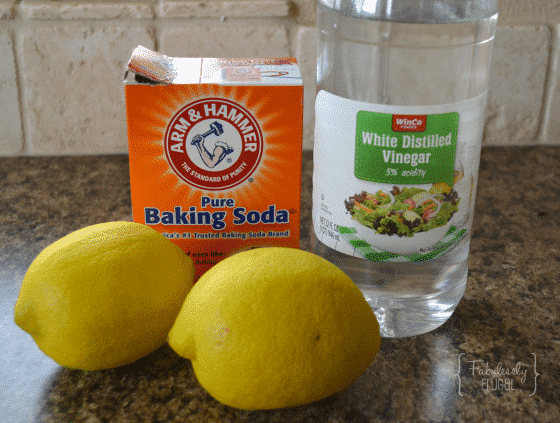 This concoction will help you to naturally freshen up your bathroom's odor without the use of any harsh chemicals.
Use baby oil to polish chrome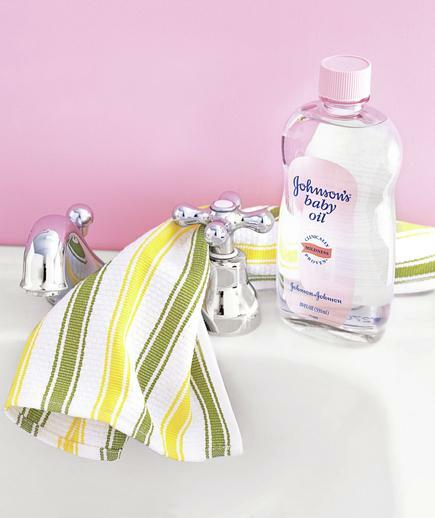 Who said baby oil was only for babies? This bathroom cleaning hack makes your chrome shine like it's brand new!
via Real Simple
Fill a plastic bag with vinegar and tie it around the shower head to eliminate build up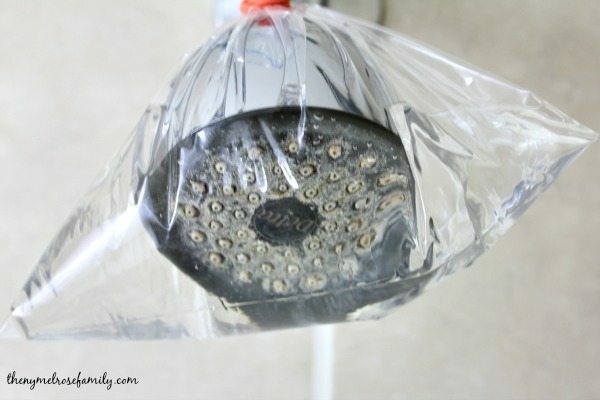 This is the perfect remedy for eliminating calcium deposits and to remove limescale from a shower head!
Use bleach gel to make your grout sparkle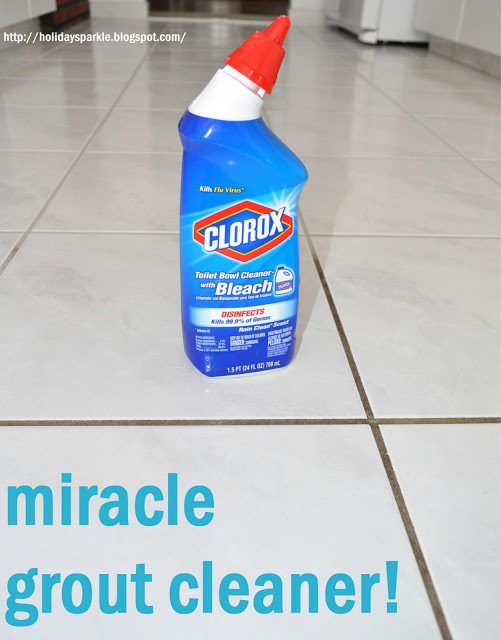 Bleach gel is the perfect product to clean grout between tiles. Not only will it whiten the grout, but it will also disinfect your floors in the process!
via Holiday Sparkle
Simple shower and tub cleaner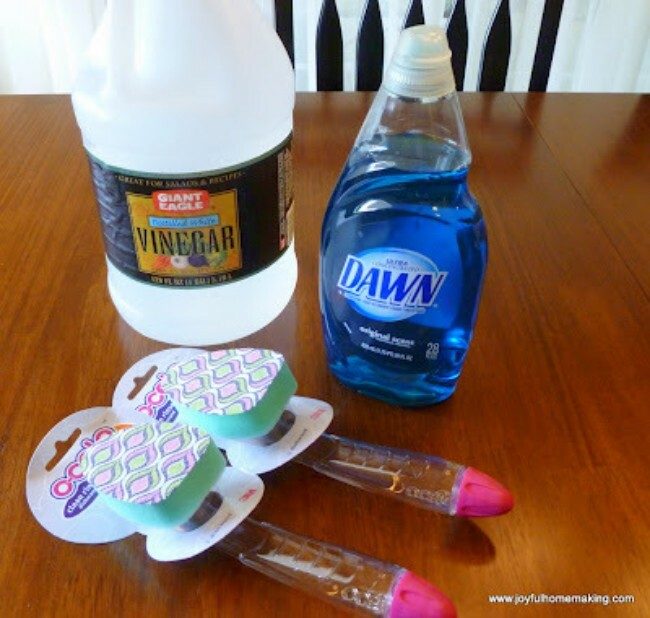 This bathroom cleaning hack uses dish wands so you don't have to get your hands as dirty!
Clean shower curtains in the washing machine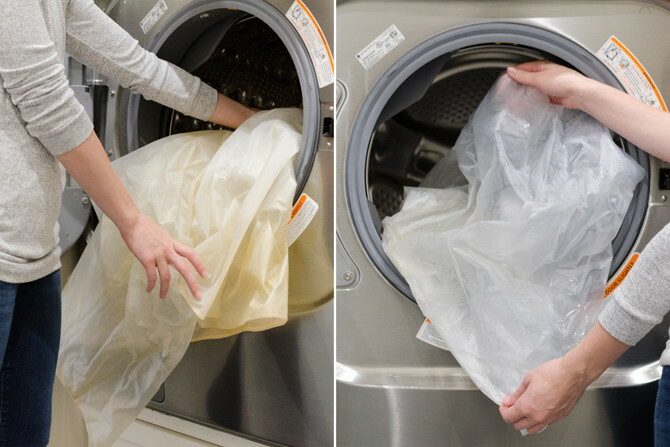 I had no idea this would work, but it actually does! In the past, I would just throw my old shower curtains out and replace them with a new one. This bathroom cleaning hack not only keeps things clean, but it also saves money!
Use Pinesol to keep your toilet brush clean and smelling fresh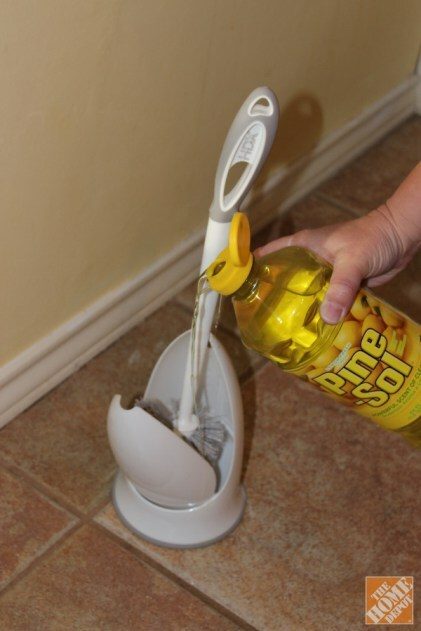 via Home Depot
I am usually disgusted by the toilet bowl brush. I love this idea because it keeps the brush smelling clean and more inviting.
Use lemon to get rid of hard water stains

via Picky Stitch
Get rid of those stubborn hard water stains by rubbing them with lemon.
Sanitize your toothbrush holders and soap dishes in the dishwasher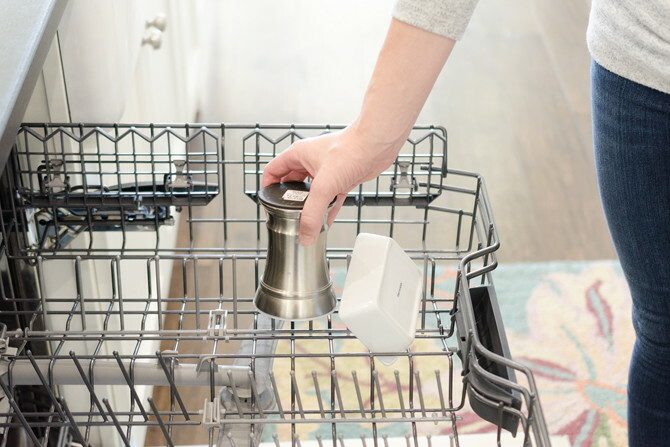 Just like your dishwasher sanitizes your regular dishes, it can do the same for your toothbrush holder! Keep everything germ free with this awesome bathroom cleaning hack.
You should now be able to conquer your bathroom! If you know of any other bathroom cleaning hacks, let me know in the comments!
Don't forget to pin for later!