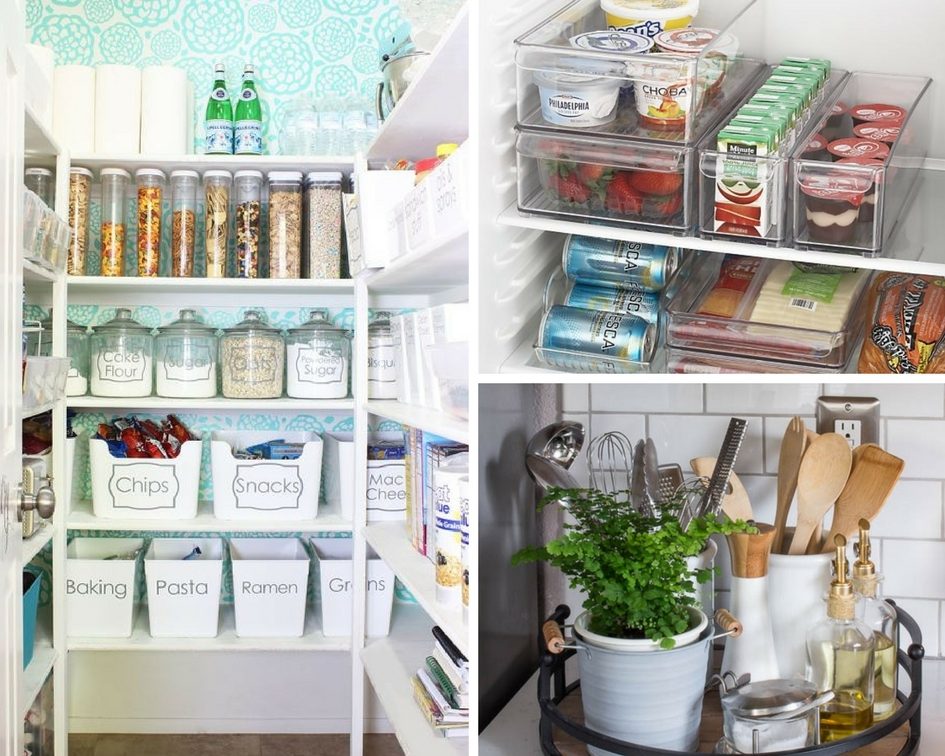 If we keep things honest, things can really get crazy in the kitchen! Between cooking breakfast and dinner, dishes piling up, the kids running in an out grabbing snacks – kitchen organization can be a real headache.
That's why these kitchen organization hacks are so valuable! If you're looking for ways to take your kitchen from a hot mess, to pleasantly functional – you're in the right place. These kitchen hacks are sure to make your life easier and save your sanity.
Use clear containers to store sugar, flour, and other baking ingredients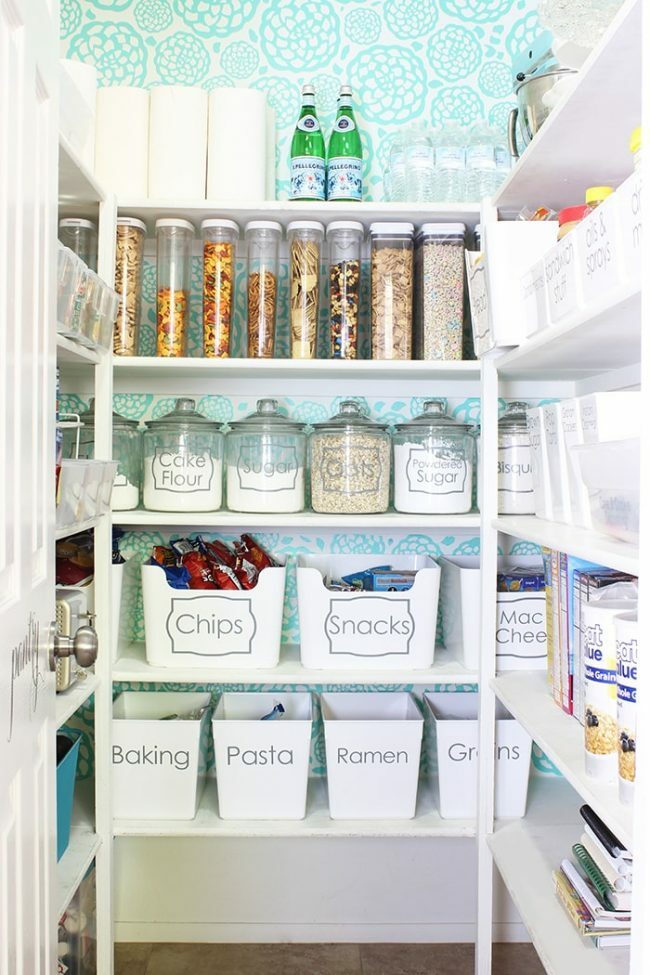 Clear container are awesome because they make it easy to know where everything is. Store snacks, baking ingredients, and other items in clear containers for easy access. For an added touch, add labels to make it easy to identify different baking goodies. (via Classy Clutter)
Use a lazy Susan to Organize Your Countertop
The Lazy Susan is making a comeback! This is the perfect kitchen counter organization utensil. (via Inspiration for Moms)
Use a wire cart to store produce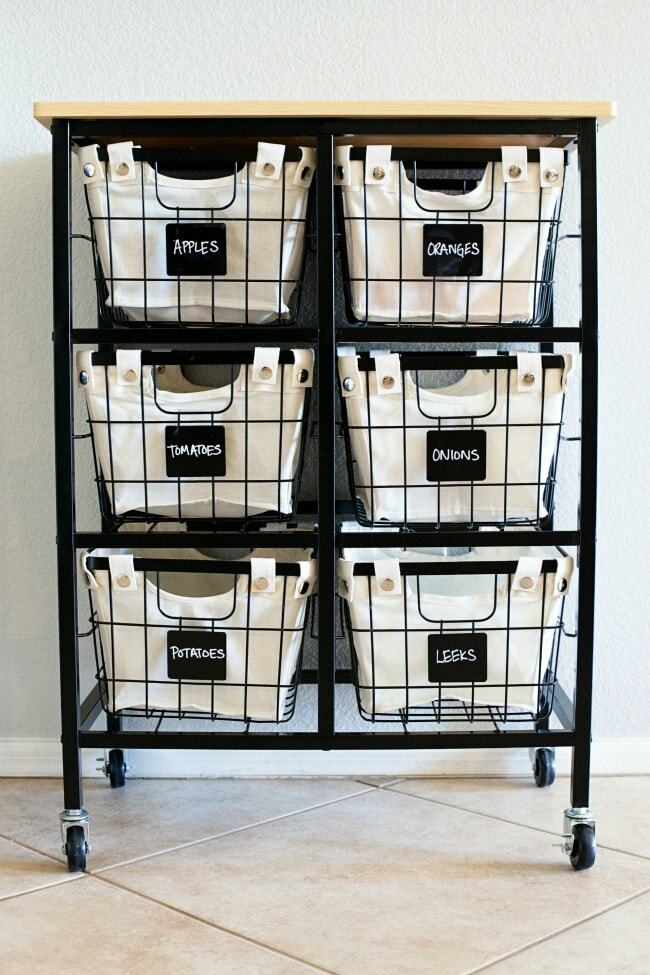 A wire cart not only adds much-needed storage to your kitchen, it also a nice touch of kitchen decor. (via A Night Owl Blog)
Store water bottles in a wine rack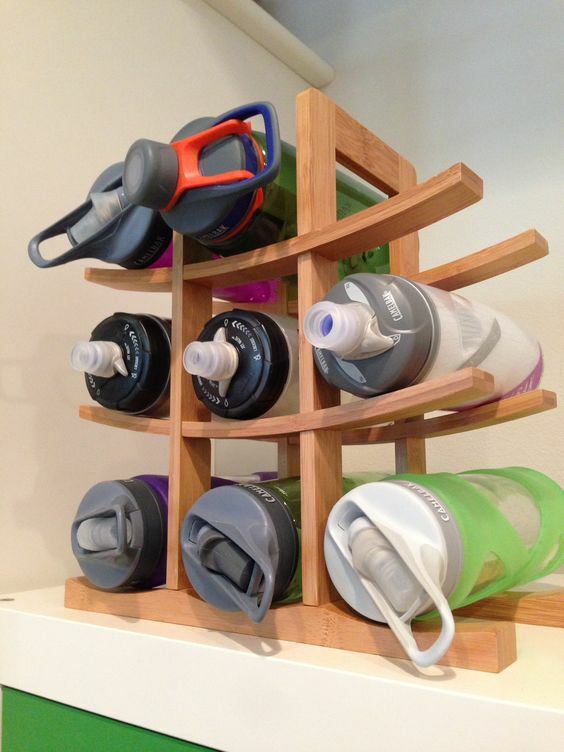 Tired of those water bottles rolling around in the pantry? Use a wine rack to keep them in place! (via Pinterest/Camelbak)
Use Dollar Store Baskets for Snack Storage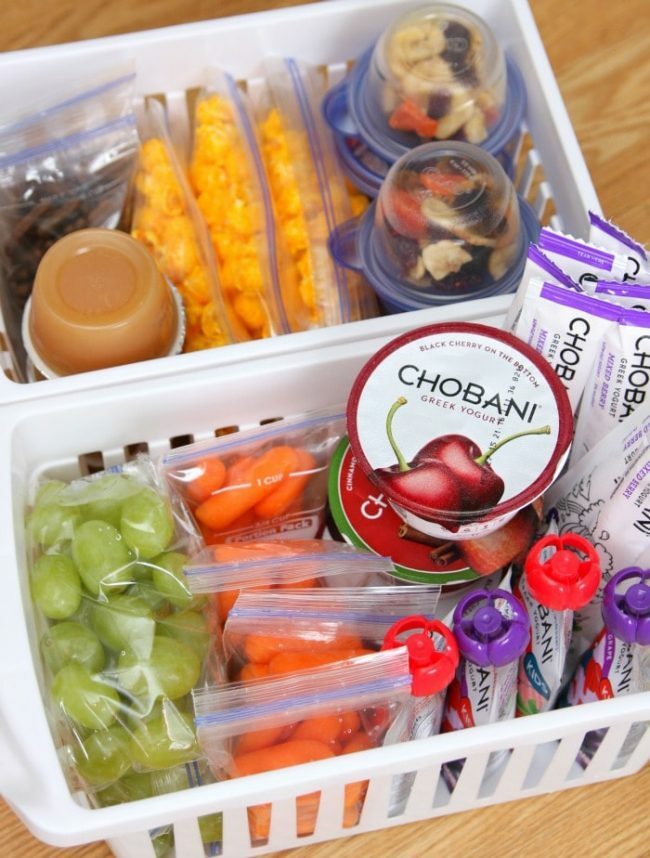 Store your kids after school snacks in these dollar store baskets to keep your fridge organized. (via Happy Go Lucky Blog)
Use a wire magazine holder to store canned goods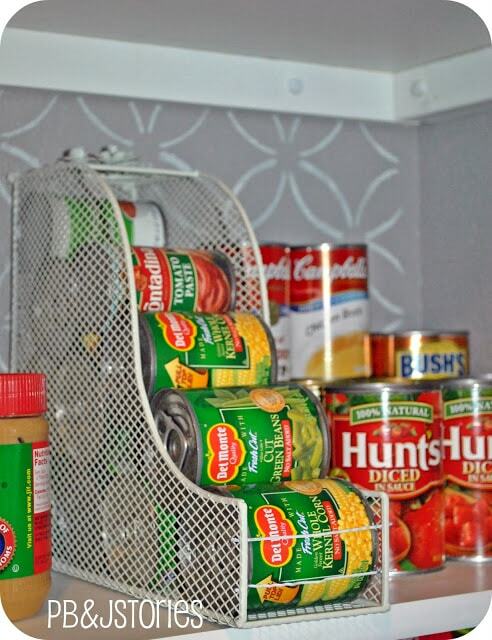 Wire magazine holders make it easy to free up extra space in your pantry. Use them to store can goods for vertical storage. (via PBJ Stories)
Utilize door space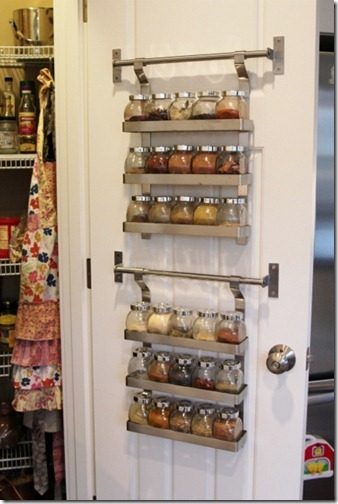 You can't forget about your pantry door! Install metal bars, and hang a spice rack on the inside for a clever spice organization idea. (via Daily Garnish)
Use Plastic Desk Organizers in Your Fridge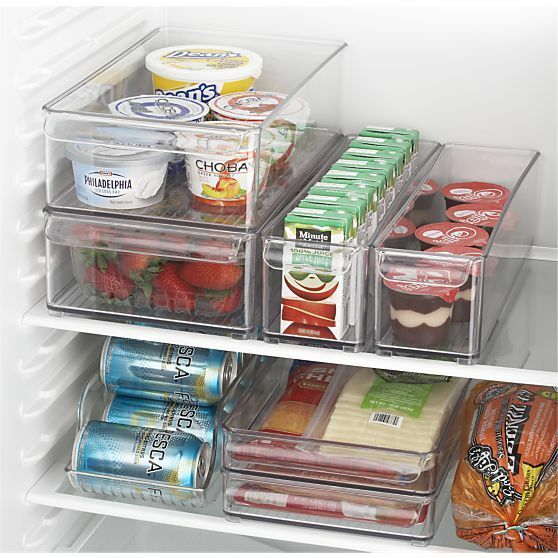 Desk organizers aren't just for the workplace! Use them in your fridge for mess-free organization. (via Life Hack)
Use a Lazy Susan in the Fridge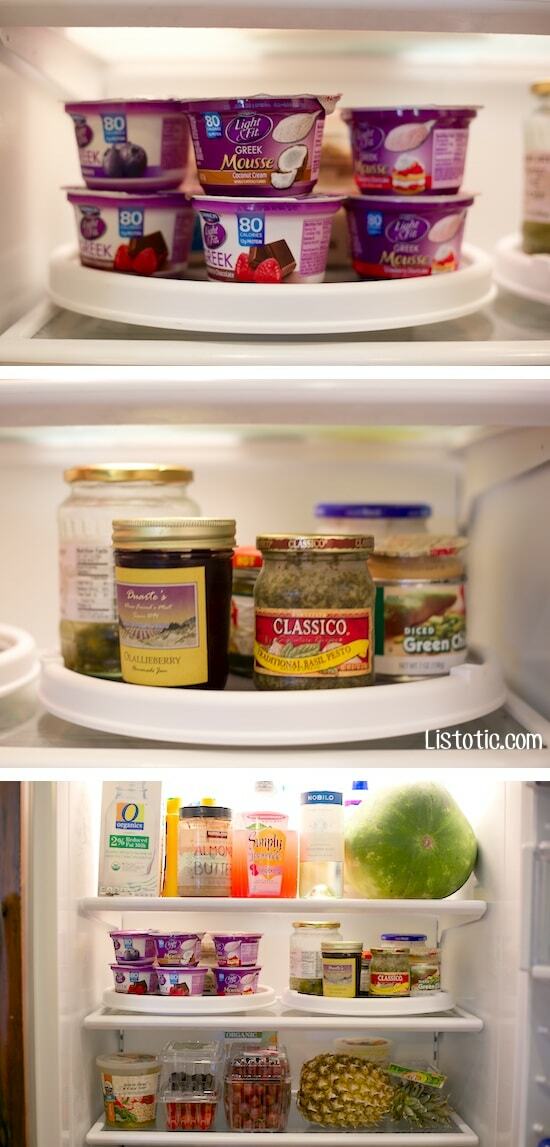 The Lazy Susan is not only great for countertop organization, but it also works great in your fridge! (via Listotic)
If you like these ideas, don't forget to pin for later! Also, I'd love for you to share some of your favorite kitchen organization ideas below in the comments!