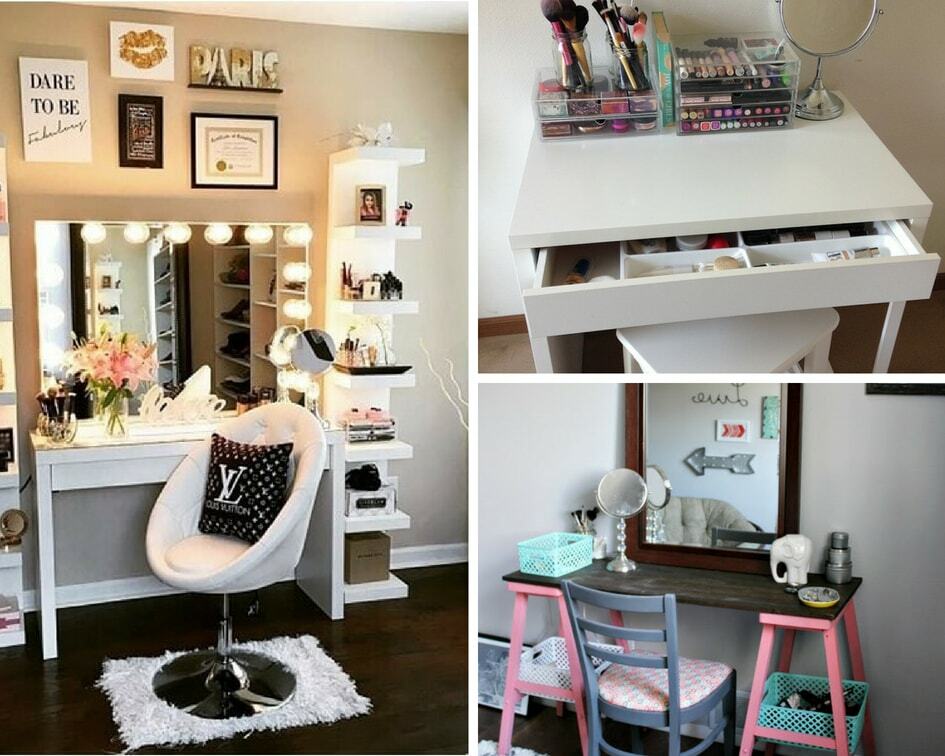 Is your makeup taking up too much space in your bathroom? Or, are you just tired of having to share the bathroom mirror while trying to do your makeup? I've certainly been there!
That's why having a makeup vanity is so convenient! The problem is that buying a nice one can be pretty expensive. Did you know that you can make your own DIY makeup vanity with items you may already have laying around your home?
These DIY makeup vanity ideas are so genius, you'll be sure to find something that works for you!
Small Space DIY Makeup Vanity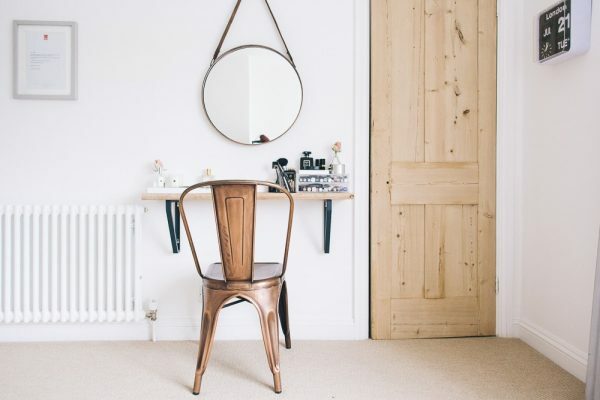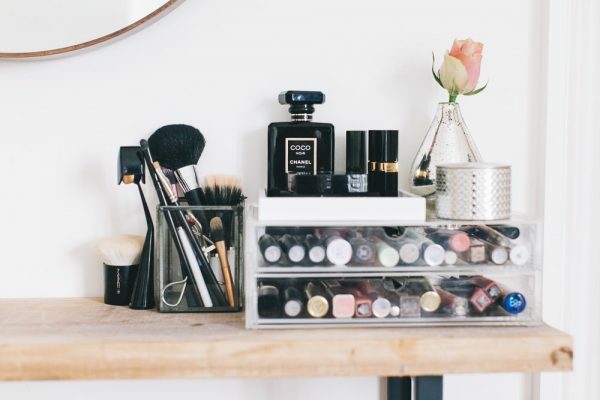 Whether you're a minimalist or just short on space, this makeup vanity is the perfect solution! A small wall shelf is mounted with a hanging mirror for a 2 step DIY makeup vanity station. via (Rock My Style)
DIY Makeup Vanity with Floating Shelves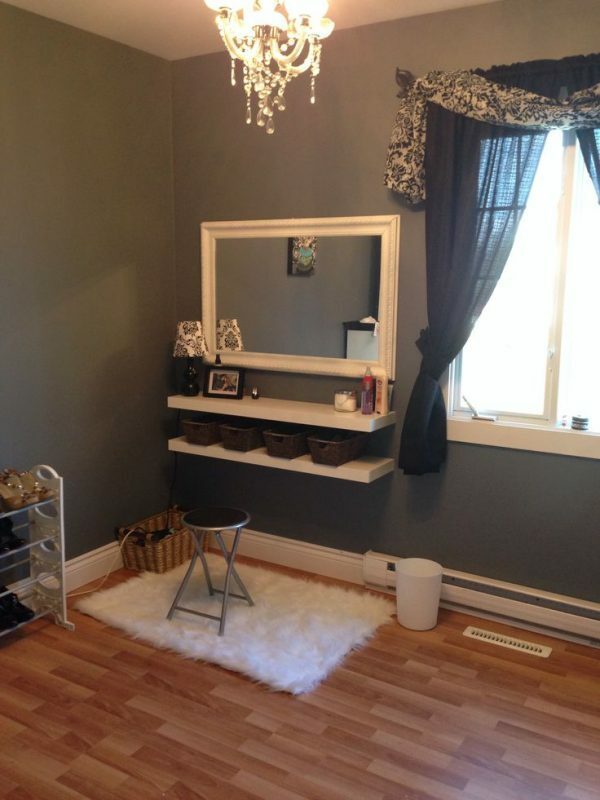 Floating shelves are one of the most functional pieces of furniture out there! Seriously, you could use them for just about anything and this makeup vanity is no exception. Combine 2 floating shelves for extra makeup storage space. Add a wall mirror, and wallah! Your very own beauty station. I love the added touch of glam from the faux fur rug here. via (Voceprecisa Decor)
DIY Glass Top Vanity Desk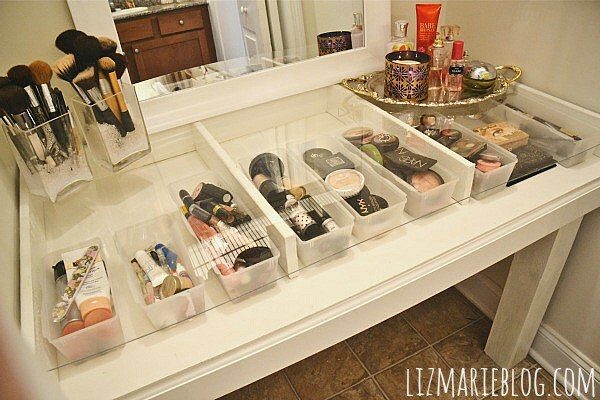 This glass top makeup vanity makes it super easy to find all of your beauty products. The use of plastic containers keeps all or your makeup sorted and organize for a double win! Get the full tutorial from Liz Marie Blog.
Repurpose Kitchen Barstools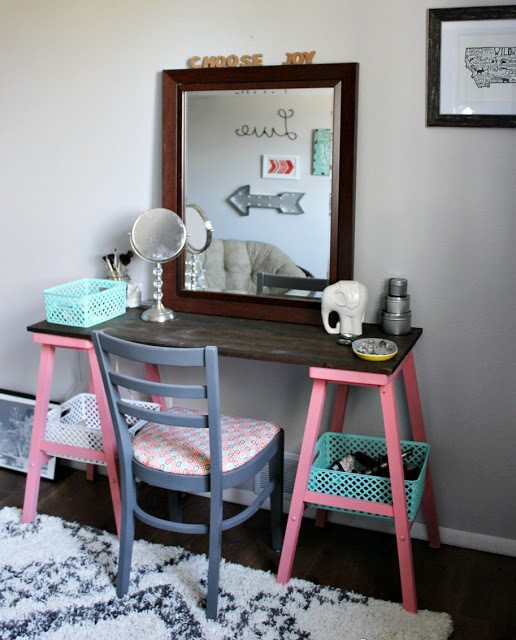 This may be the most clever DIY makeup vanity on the list. 2 kitchen barstools are used to hold up a piece of reclaimed wood for the ultimate rustic beauty station. A mirror is then placed on top of the wood. How easy is that?! Get the full tutorial from Beyond the Picket.
Turn Ikea Bookshelves into your own personal glam station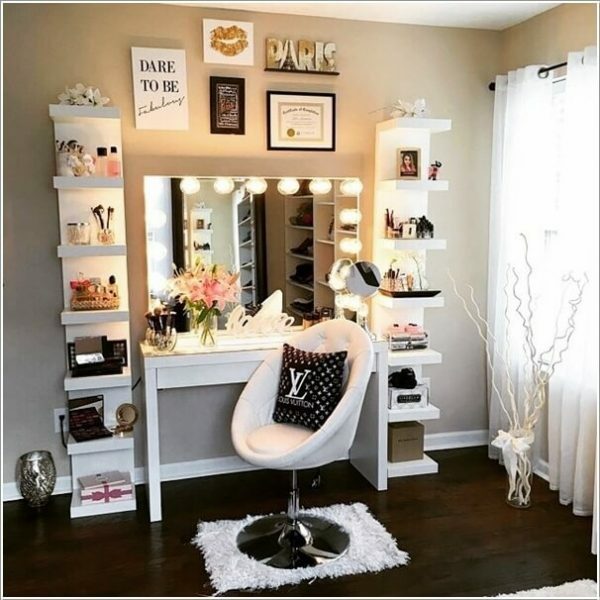 If you're going for a more glam look, these IKEA bookshelves make great storage for chic pieces of decor! via (Impressions Vanity).
Vintage Suitcase Makeup Vanity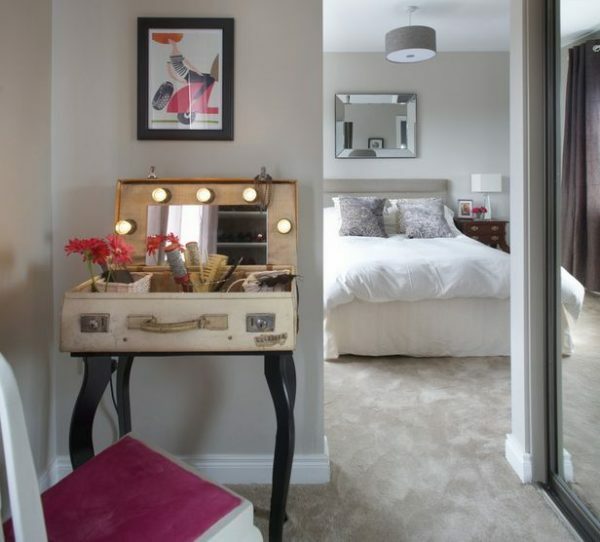 So this one is super unique! Take an old vintage suitcase and prop it open for a makeshift DIY makeup vanity. You'll just need to secure a mirror to the top. via (Homedit)
IKEA Micke Makeup Vanity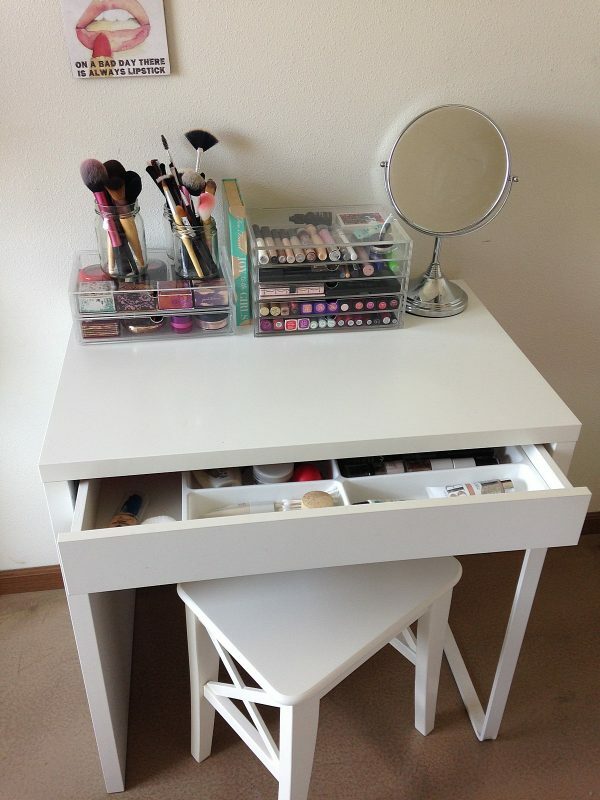 Who doesn't love a great IKEA hack?! The IKEA Micke desk serves as the perfect beauty station. Add organizers to the inside to keep everything in place! via (Minimalist Desks)
DIY Budget Makeup Vanity
If you're on a tight budget, get creative and use your existing items around the house to put together a DIY makeup vanity. Everything doesn't necessarily have to coordinate! via (Major Shenanniegans)
So there you have it! There are so many ways to make your own DIY makeup vanity. Get creative and make it your own. Let me know which ones are your favorite in the comments.
Oh, and don't forget to pin for later!