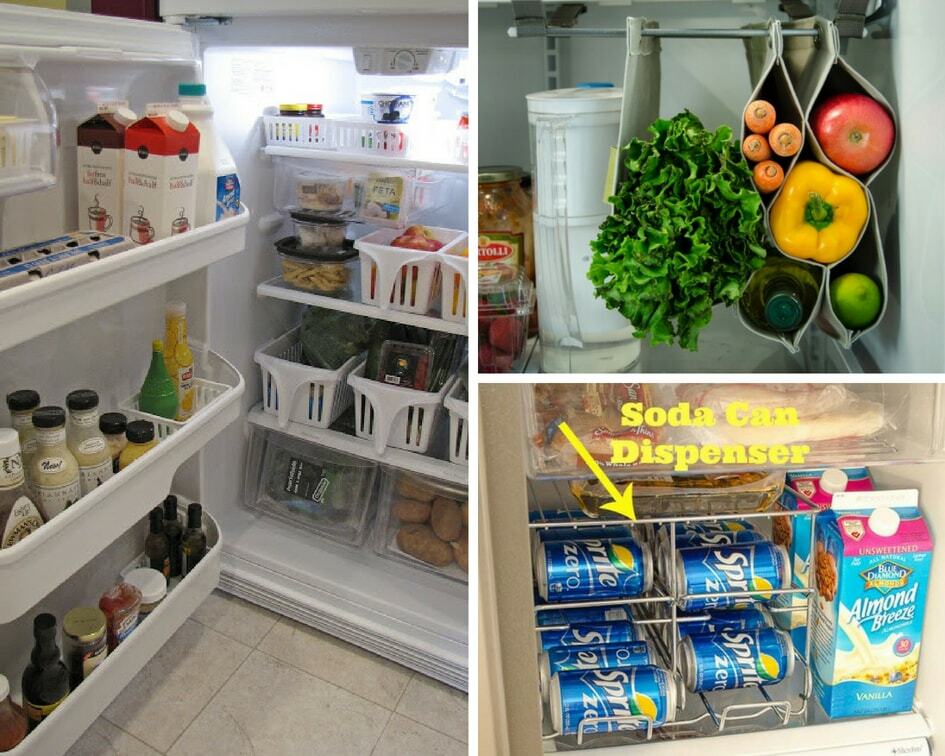 Let me just tell you, I was so over my fridge being a hot mess! Not only was it messy from spills, and clutter but it also was starting to smell bad. I knew I had to take action.
With a family of 4, things can get crazy in our fridge really quick! So I decided to explore new ways to get things organized and get some order in the kitchen. For starters, I cleaned my refrigerator for and then I started looking for some good organization tips. My personal cluttered fridge inspired me to put these amazing fridge organization ideas together!
Use Baskets to Group Like Items Together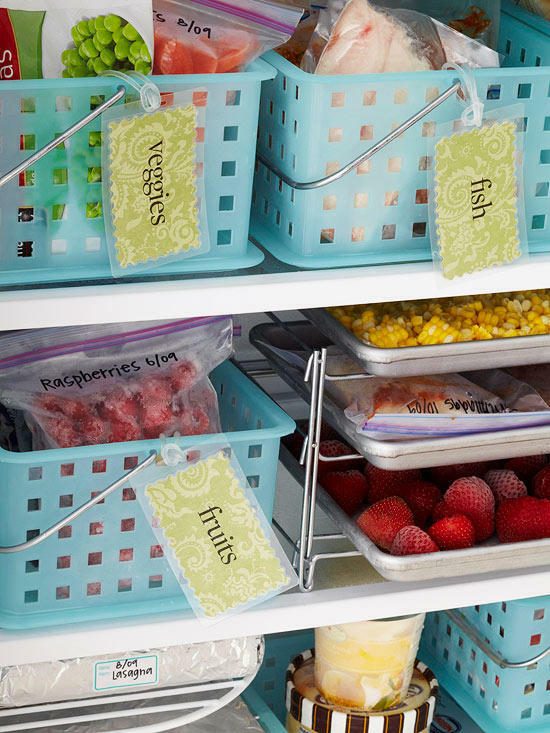 Baskets are a great way to organize just about anything. They are ideal for grouping like items together, making it easier to find everything. Via BHG
Use a Drip Tray for Meat To Avoid Spills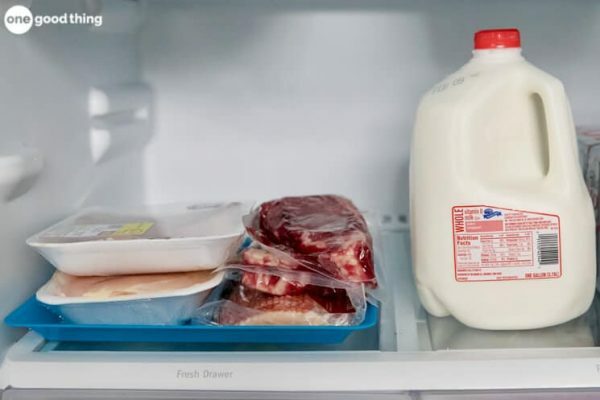 A clean fridge is usually an organized one! I can't tell you how many times I've stored meat in the fridge only to find a spill leaking from it. A drip tray is a clever way to catch leaks and keep your meat in one easy to locate spot. If the meat leaks, all you have to do is hand wash the tray for easy cleanup! Via One Good Thing by Jillee
use sliding baskets with handles for easier access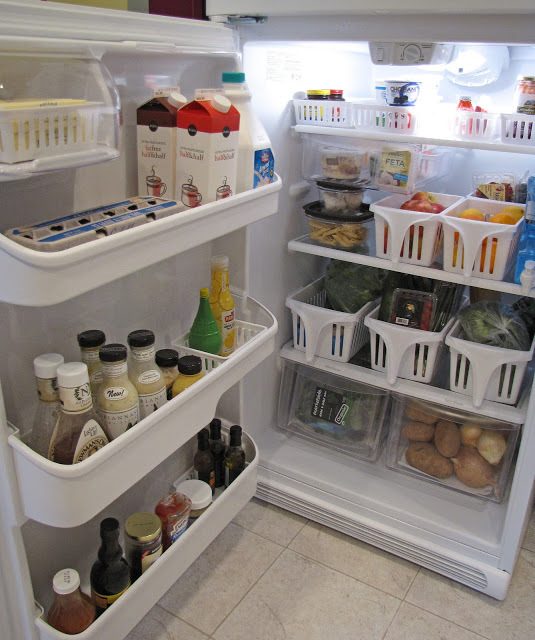 Here we go with the baskets again! And for good reason! They really make for the optimal fridge storage and organization tool. I love this idea using sliding baskets with handles. The handles allow for easier access to everything for more convenience. Via Goodbye House Hello Home
Use Labels to for a Fancy Fridge Makeover and Keep like Items Together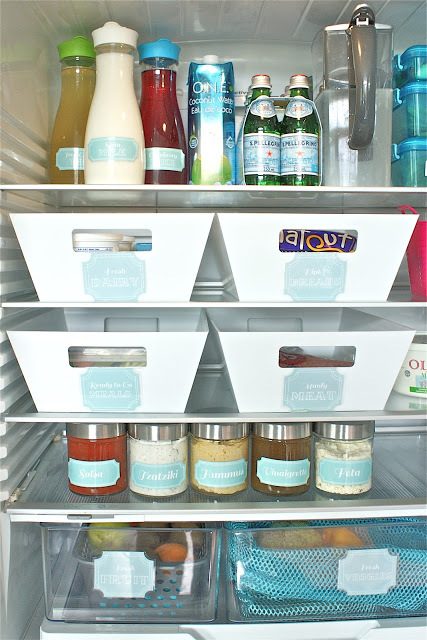 I'm all for a decor hack that is also functional. Not only do these labels help organize your fridge, but they look fabulous! Make your fridge look fancy with this cool makeover idea. Via The Social Home
DIY Magnetic Tins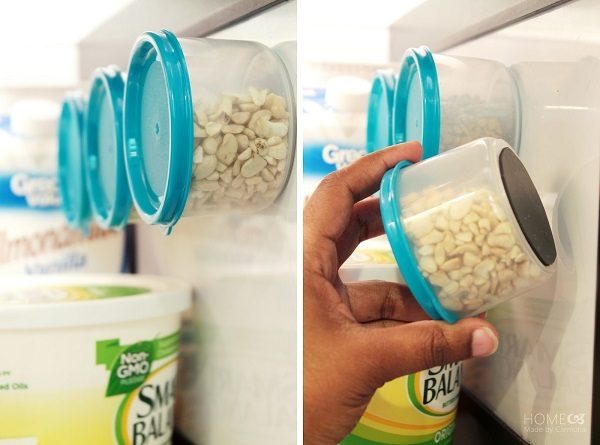 These magnetic tins can be stuck to the wall of your fridge freeing up additional space for other items. It's also a great way to keep smaller items from getting lost. Via Tater Tots and Jello
Hanging Storage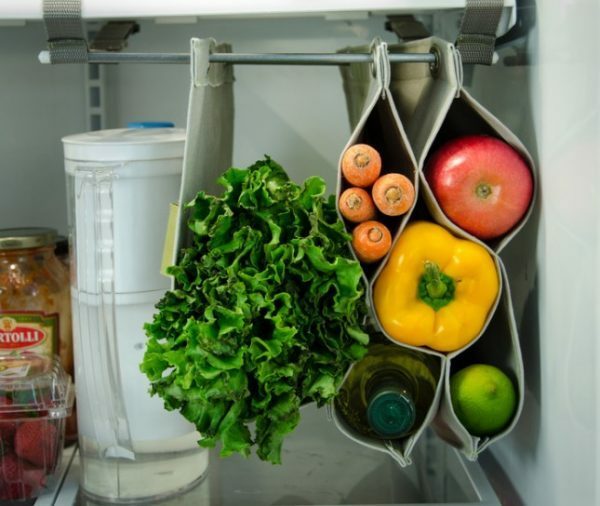 How clever is this fridge organization hack?! Who would've thought of hanging storage in the refrigerator? This is a great way to store veggies, and bottles while freeing up additional shelf and drawer space. Via Kickstarter
Bring Back the Lazy Susan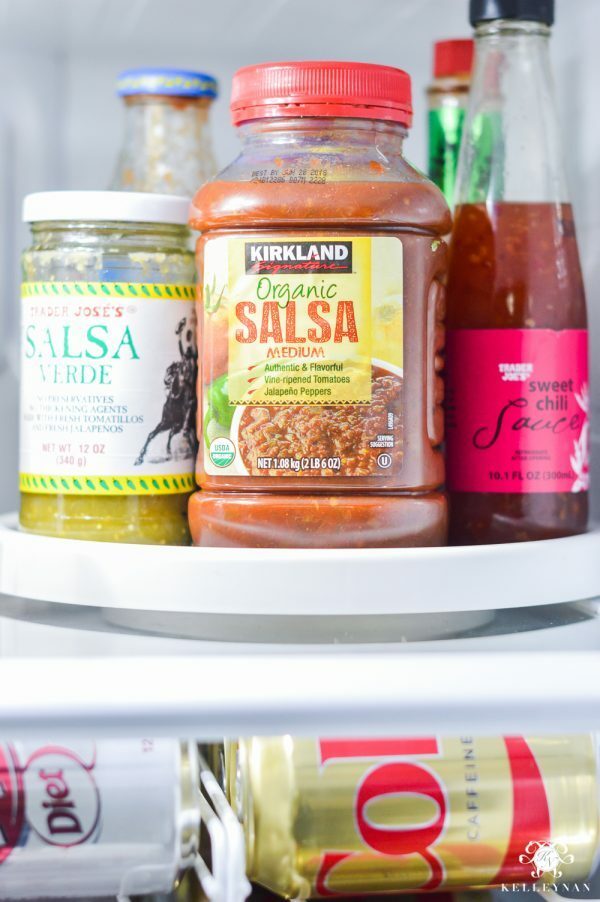 The lazy Susan is a timeless organization idea that is great for fridge organization. Avoid having to reach to the back of your fridge by just spinning it around for easy access to everyday items. Via Kelley Nan
Don't forget to pin for later!