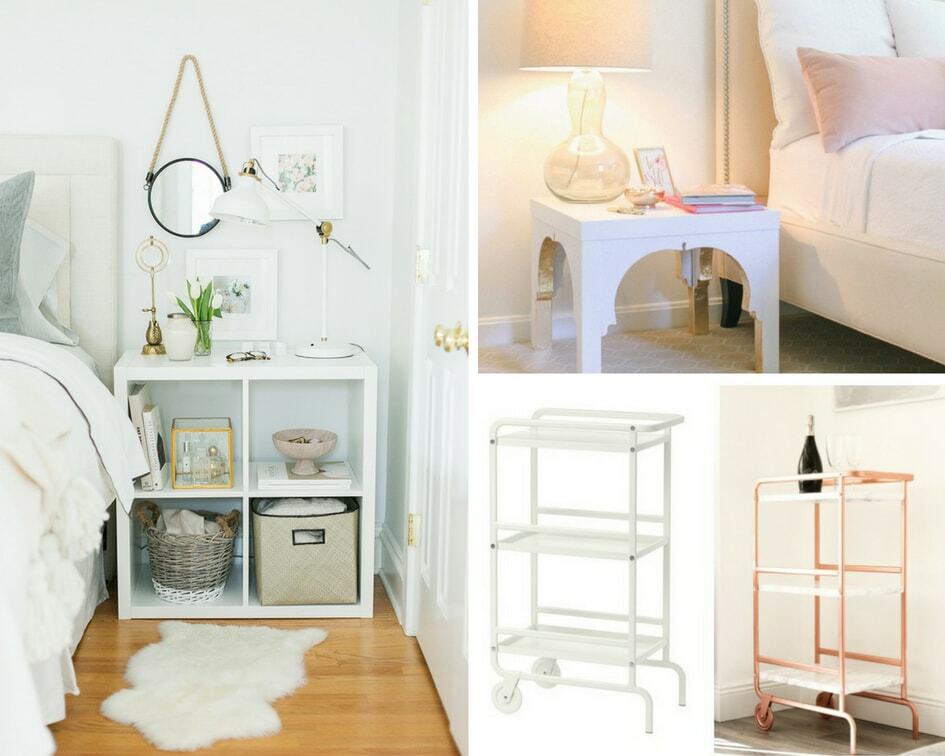 Ikea hacks are always a good idea! So when I decided to remodel my bedroom, my first order of business was looking for a few clever bedroom Ikea hacks.
What makes a good Ikea hack? In my mind, it means finding an affordable piece of furniture and transforming or repurposing it. This usually means making it more functional, or creative.
These bedroom Ikea hacks are all functional pieces that also will look great in your living space. Most of them require little effort if any at all. Let's jump right in!
Use the Ikea Kallax as a Nightstand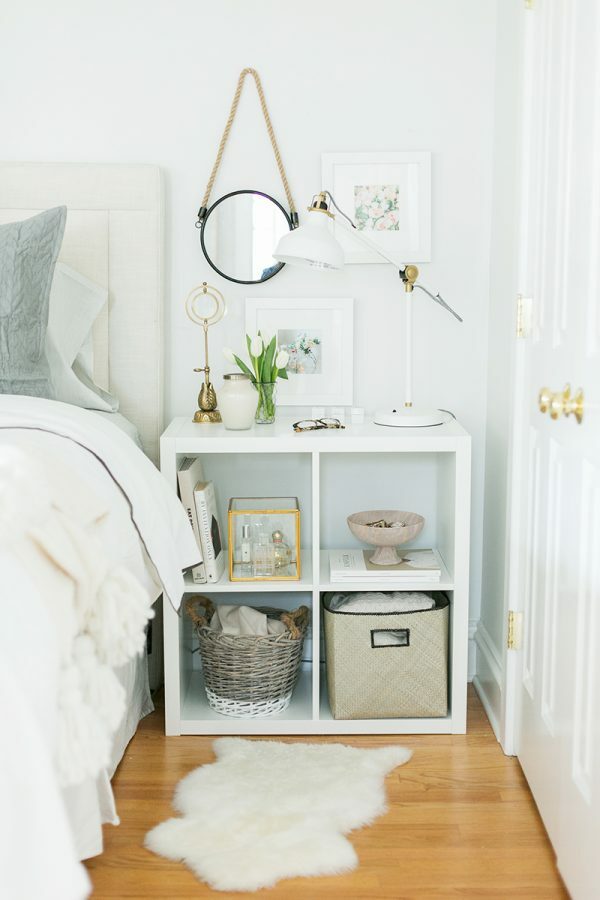 This shelf unit makes a great nightstand, as it offers a decent amount of storage. The cutout squares also make it easy to keep things organized. Add baskets for an added touch of decor, and maximize storage options. Found from The Every Girl
DIY Ikea Hack Gold Chair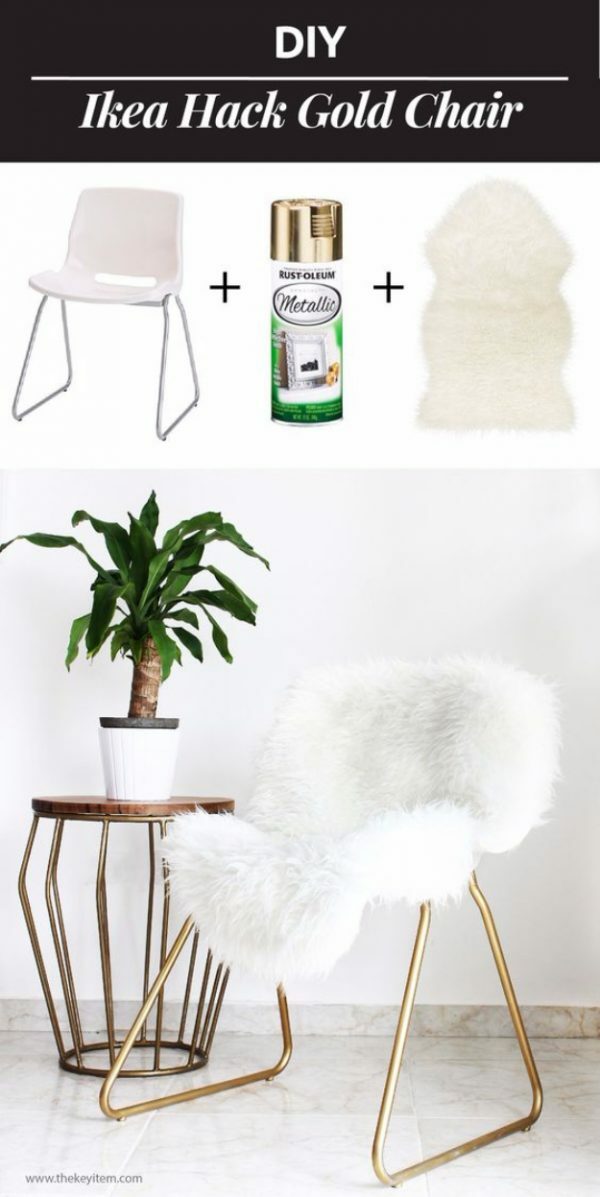 Faux furs have been all the rage lately. You can find them in almost any home decor store these days. I love the idea of turning this chair into a comfy seating option. This is a great bedroom accent, or chair for your vanity or desk area as well. Just spray paint the legs of the chair with gold paint, and lay the fur on top as a throw. Found from The Key Item
Ikea Shelf Racks from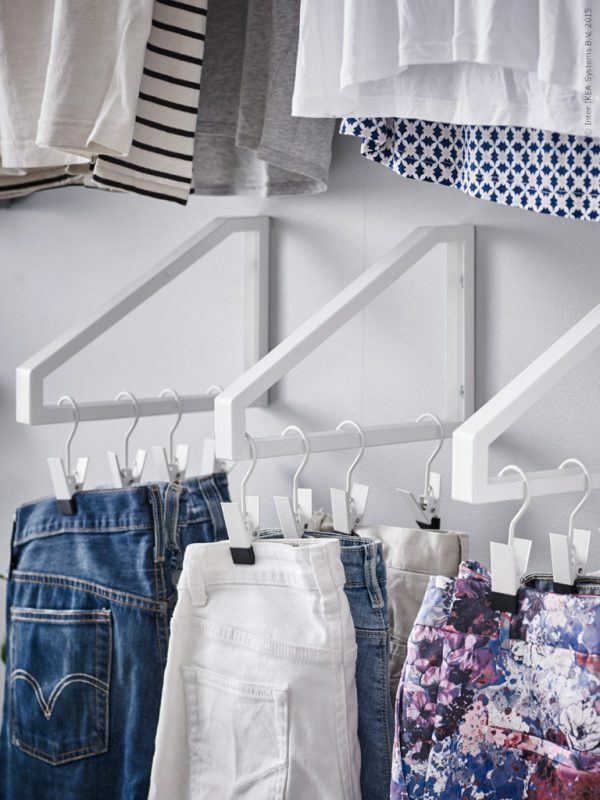 Ikeas shelf racks are great for small closet organization. Just nail them to the wall and wallah….additional storage for your clothes! Found from Live the Mma
Lack Wall Shelf Unit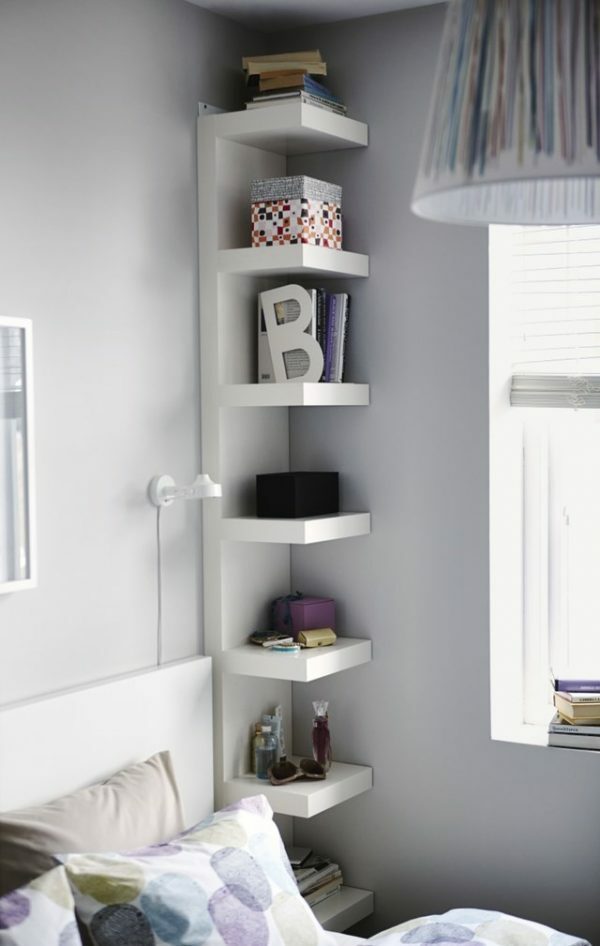 The lack wall shelf unit is one of my favorite wall storage options for renters! It requires very little setup and essentially is a column of small floating shelves. Use it decorate your room or store small items. Found from Apartment Therapy
Ikea Sunnersta Bar Cart Hack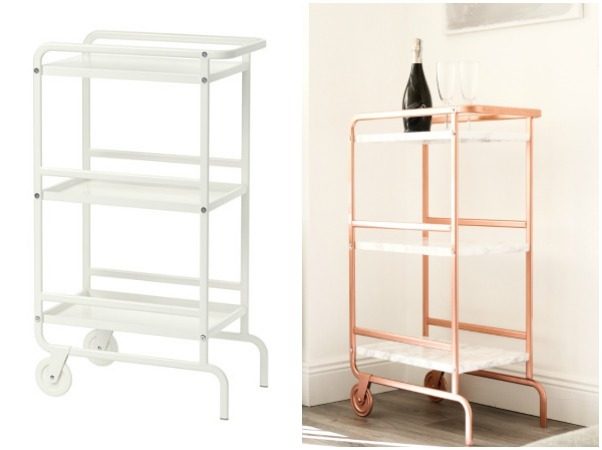 Take the Ikea Sunnersta bar cart and transform it from basic to trendy by spray painting it with metallic paint and adding vinyl adhesive to the trays. Found from Your Beauty
Reverse Ikea Ekby Lerberg Shelf Bracket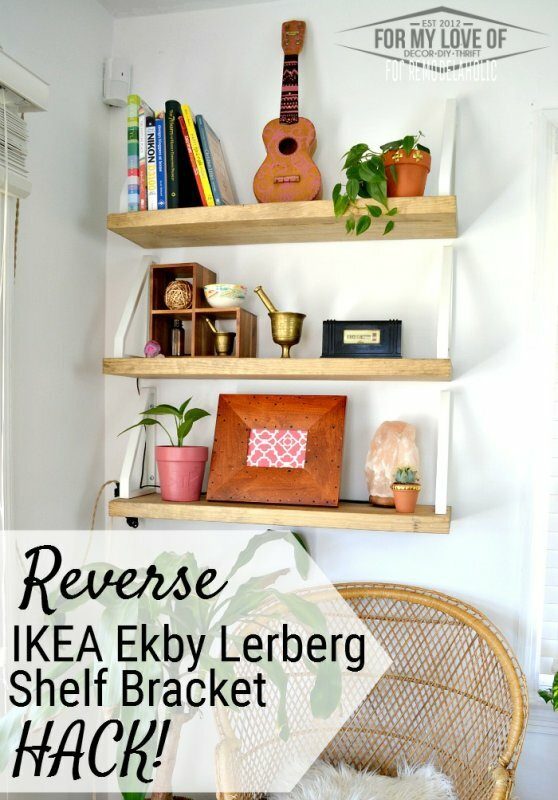 Create floating shelves using this Ikea Ekby Lergberg Shelf bracket in reverse. Definitely a great bedroom Ikea hack. Found from Remodoholic
Gilded Bedside Table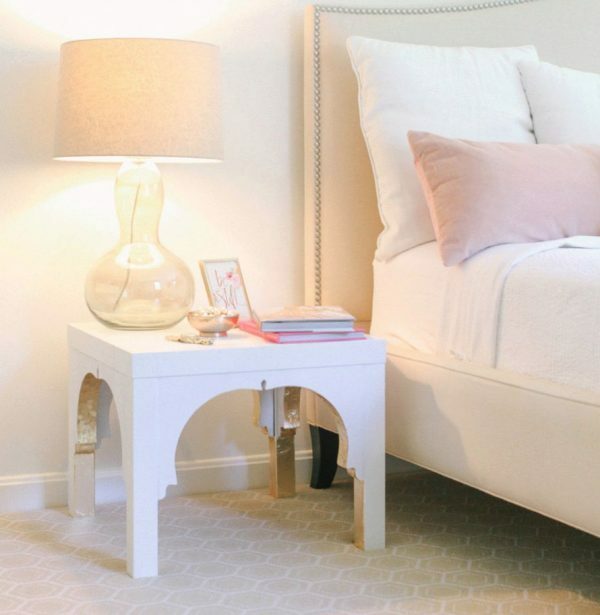 Turn the Ikea Lack table into a cute nightstand. The nightstand itself only cost $8. This is a super affordable option to add a touch of functional decor for when you're on a budget! Found from Style Me Pretty
I hope you enjoyed these bedrooms Ikea hacks and will use them to take your bedroom decor to the next level!
Looking for more great Ikea Hacks? Check these amazing DIY Ikea Hacks: 7 Ikea Hacks to Decorate Your Apartment on a Budget
Don't forget to pin these ideas for later!