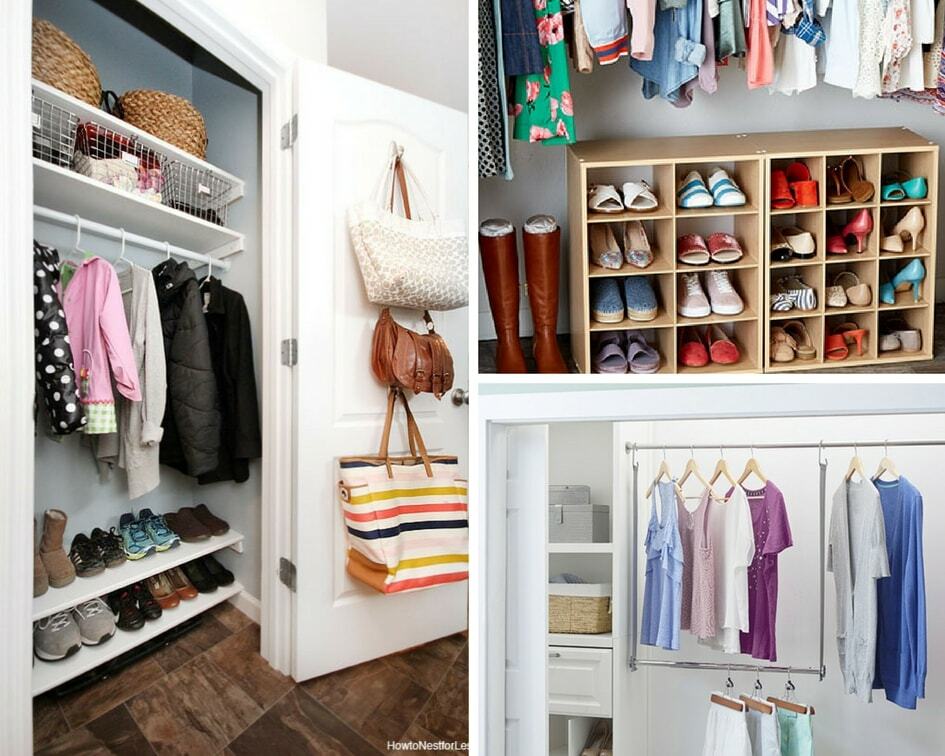 Are you struggling to find space in your small closet? Are you finding that your clothes and shoes are all over the place, and you can't seem to find anything? If the answer is yes, then you are in the right place! Small closet organization can be a challenge, but it is definitely possible with a little creativity.
Every inch of space is valuable when it comes to organizing, and decluttering a small closet. These ideas will show you how to take your messy closet, to a beautiful and functional closet!
Disclosure: This post contains affiliate links, meaning at no additional cost to you I will earn a small commission if you click through and make a purchase. I only recommend products that I trust and would personally use.
Stack Your Shoes Using a Shoe Shelf
There is no doubt about it that shoe organization with a tiny closet can be a challenge. Shoes end up all over the place, and sometimes hard to find if you don't have some type of organization system in place. A shoe shelf makes life so much easier, helping you keep them tidy with no hassle. You can find one here.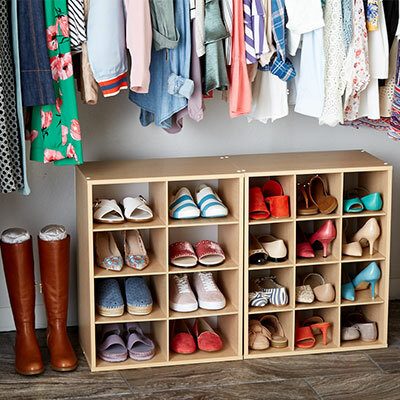 Image via The Container Store
Add Drawers
Adding drawers is one of the easiest ways to add additional storage to a small closet. As a matter of fact, this one of the first alterations I made for my own small closet organization. If you have a house then this closet makeover done by Organized Home Life is a great idea!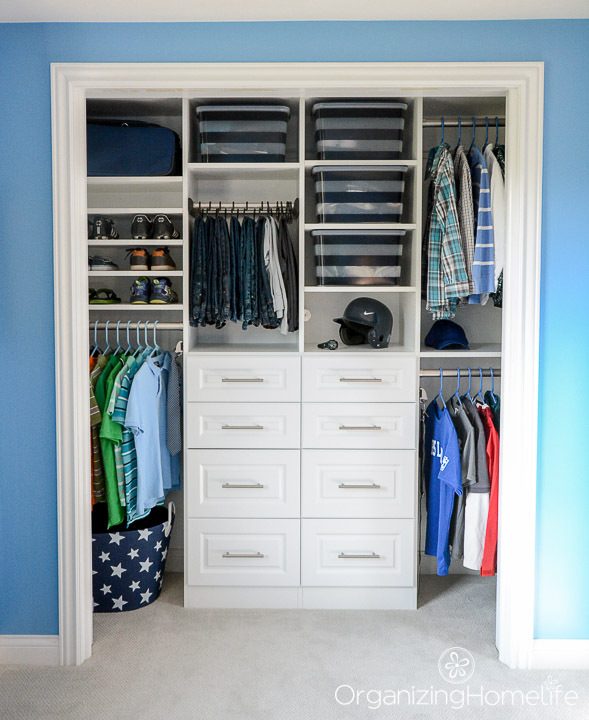 However, if you have an apartment and are looking for a renter friendly solution then these plastic drawers are also a great option. This is what I am currently using in my own closet, and they work extremely well! You can get them here.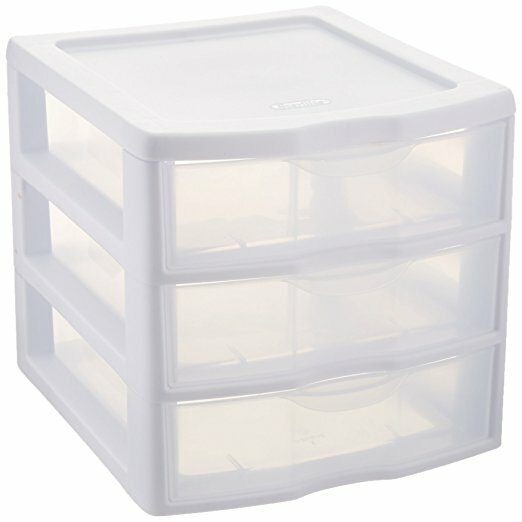 Image from Amazon
Use a Double Rod to Hang Clothes
A double rod, allows you to double your closet hanging space increasing the amount clothes you can hang.  It's almost like having twice the amount of closet space. You can get one here.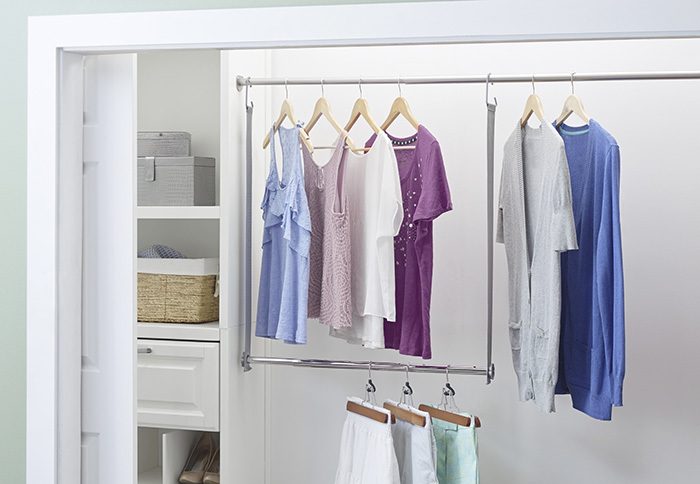 Image from Lowes
Use Shelf Dividers
Shelf dividers are a great way to organize your folded items more efficiently. The dividers help to keep your clothes from getting mixed up and easy to locate. You can find these here.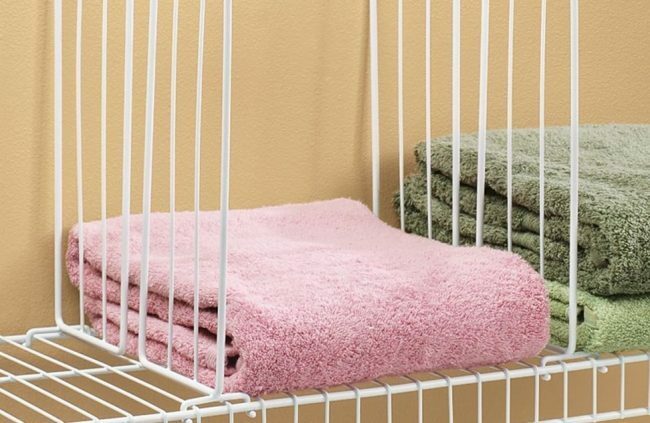 Image from Amazon
And Add Extra Shelves
Maximize the use of your wall space by adding a few extra shelves to hold things like hats, towels, or folded clothes. This beautiful small closet makeover via The Inspired Hive is a great example of optimal small closet organization!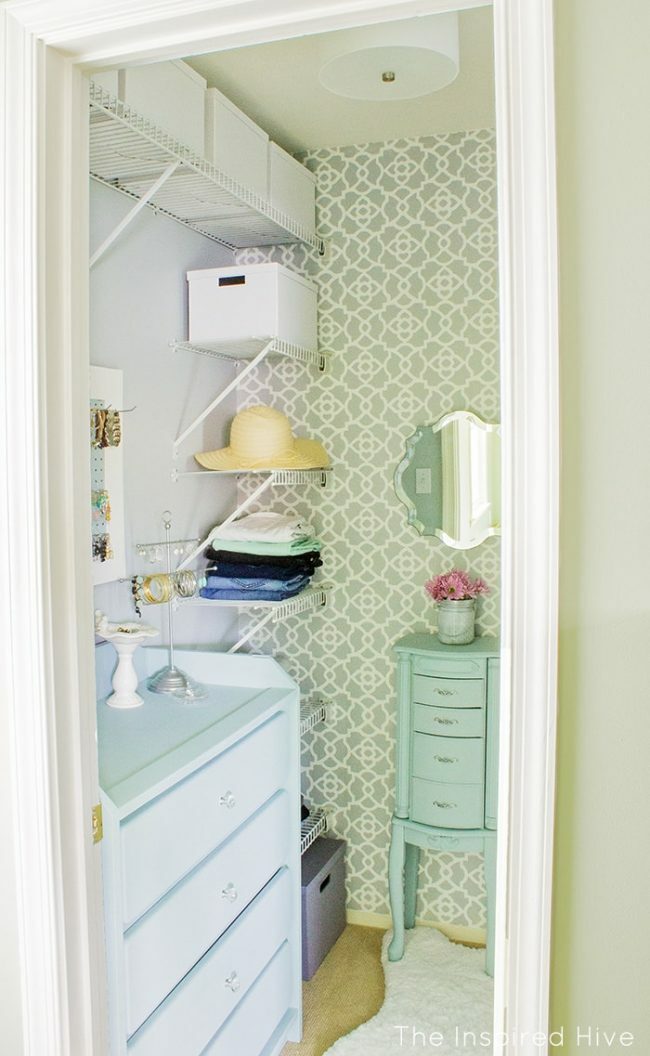 Use Command Hooks to Hang Items on Your Door
Every ounce of space counts when it comes to small closet organization! This simple, yet clever idea inspired by Nest for Less is a great way to use your door to store purses and other items.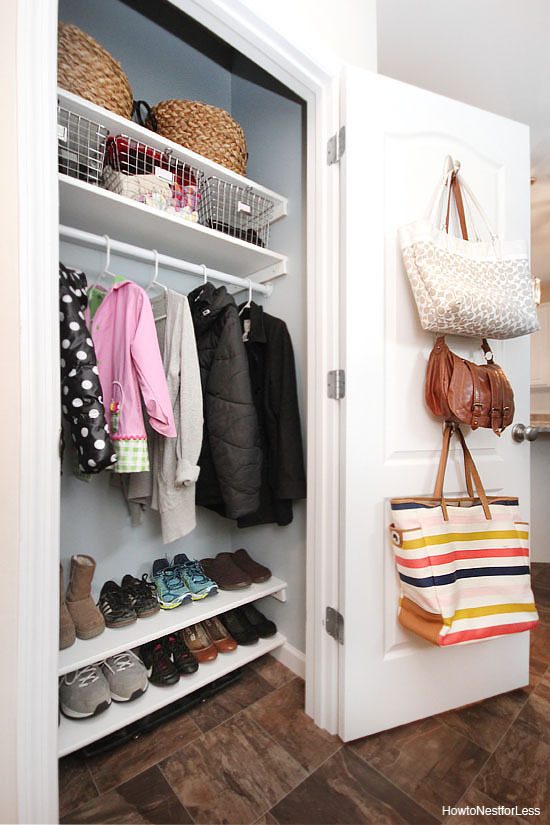 Image from Nest for Less
Use Baskets
Baskets are another great way to keep items organized, and easy to find. Use multiple baskets to get the most of your small space.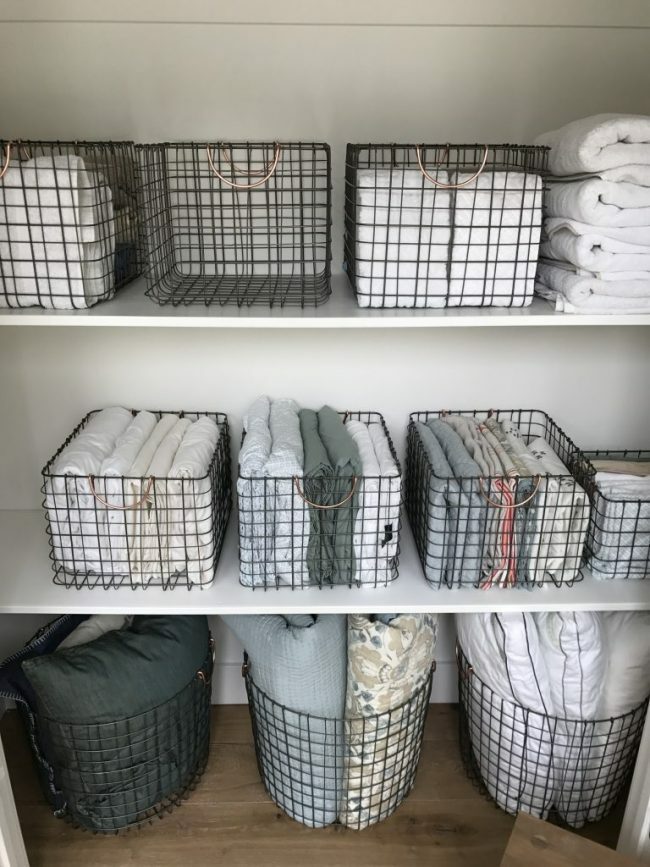 Image from Simply Organized
These small closet organization ideas, are sure to help you reclaim and declutter your closet space! They also will add a nice decorative touch as well, making your overall living space look better. Happy Organizing!
Pin this to your Organization board on Pinterest for later!