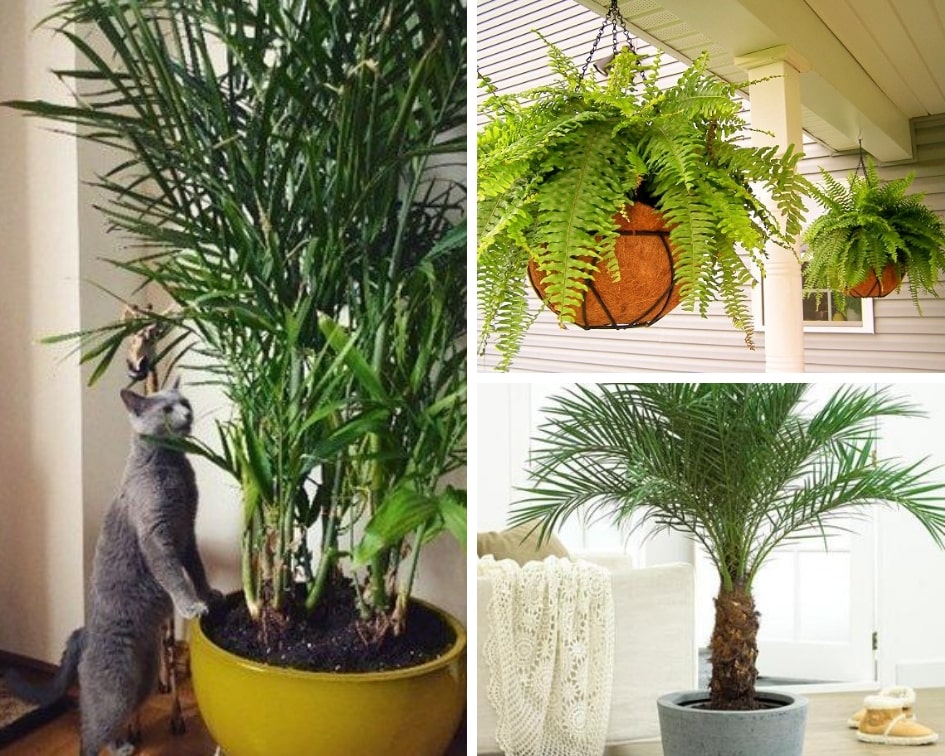 Indoor plants are a great way to freshen up your home, and to bring in that lush green touch from the outdoors inside. The problem that us pet owners have is that a lot of plants are toxic to cats and dogs. For example, I think Peace Lily's and Snake Plant's are beautiful but my cat may get sick if she decides to take a nip at it!
That's why it's important for us "fur parents" to pay extra attention when shopping for plants for our home.
When looking for a good houseplant, I also recommend finding one that purifies the air in your home. Indoor plants that clean the air and remove toxins are a great way to freshen things up without using harmful chemicals.
All of the houseplants I have here are safe for cats, and air purifying. As an extra step of precaution, you should always check the scientific names of each plant to make sure it's exactly what you're looking for.
Areca Palm |  Scientific Name: Dypsis Lutescens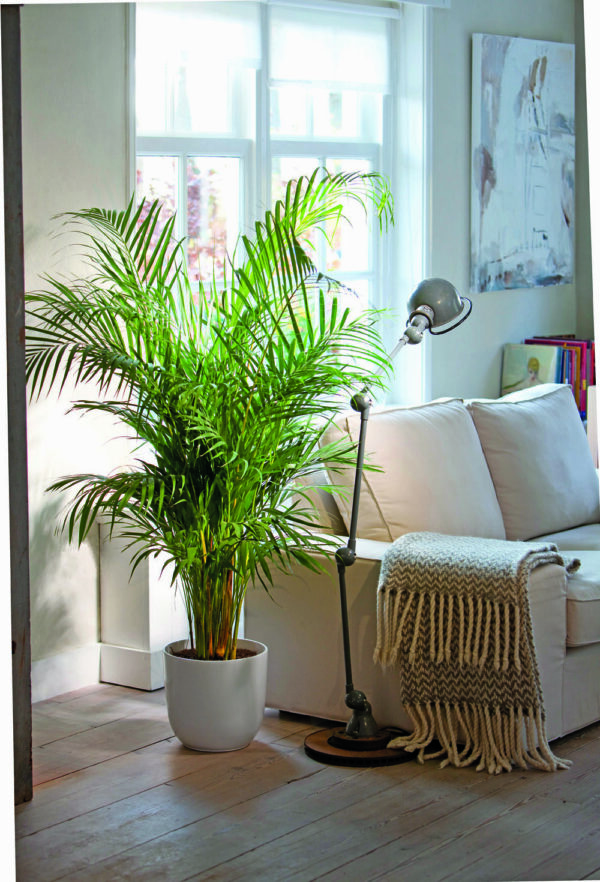 The Areca Palm is the palm not only is a plant that cleans the air, but it is also great for those who want to make a statement. The leaves are full and add a beautiful touch of decor to any living space. Buy it here. (Image from: Source)
Money Bonsai | Scientific Name: Pachira Aquatica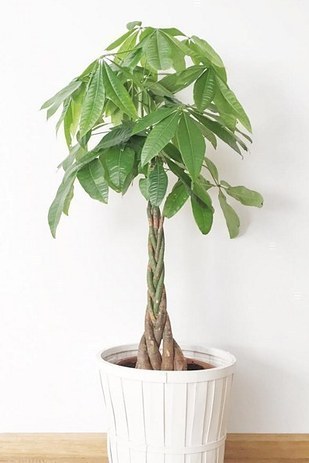 My favorite thing about the Money Bonsai plant is its braided trunk. Although this plant is not toxic to cats, it may cause your fur baby to have an upset belly if digested. Buy it here. (Image:Nayadiez)
Spider Plant | Scientific Name: Chlorophytum Comosum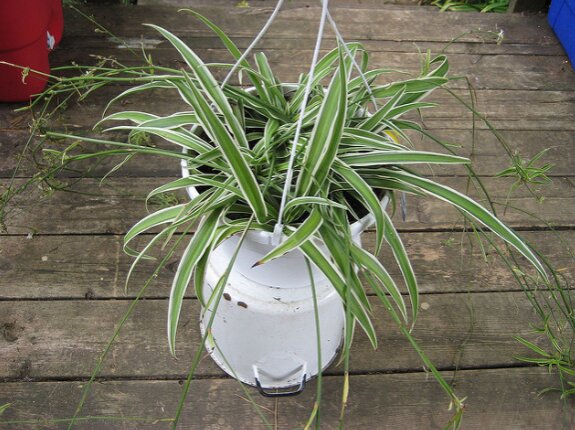 The Spider Plant's spider-like leaves look great in a hanging basket. The long leaves flow over creating a dramatic decor effect. Buy it here. (Image: Madaise)
Bamboo Palm | Scientific Name: Chamaedorea Seifrizii
If you're looking for a good low light house plant, that is also low maintenance – this Bamboo Palm is the perfect plant for you! Buy it here. (Image: Sibir4ka)
Boston Fern | Scientific Name: Nephrolepis Exaltata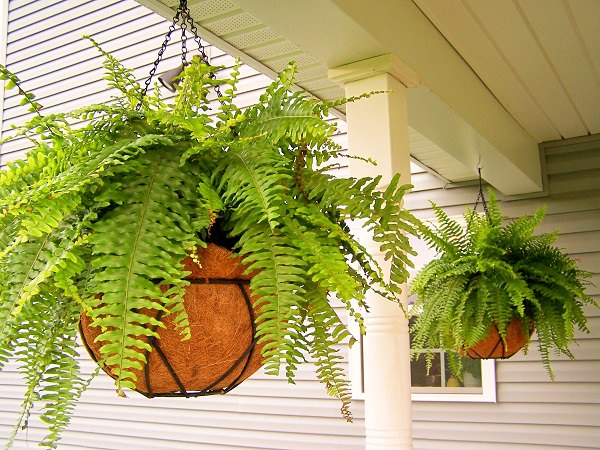 The Boston Fern has to be my favorite house plant! They look great in hanging baskets or in a pot. Because they grow best in humid environments, it's a good idea to keep them misted with water to keep the leaves from turning. Buy it here. (Image: Balcony Garden Web)
Dendrobium Orchid | Scientific Name: Dendrobium Thysiflorum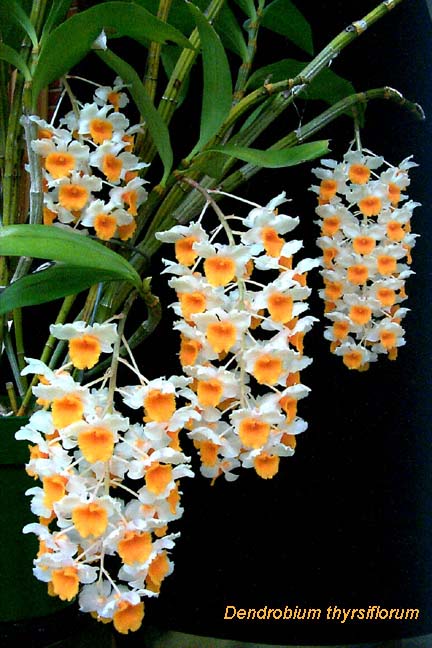 Orchids are great for an added touch of color. Flowers always seem to make any room pop, and thankfully these are cat-friendly! Buy it here. (Image: Flower Pictures)
Lily Turf | Scientific Name: Lirope Spicata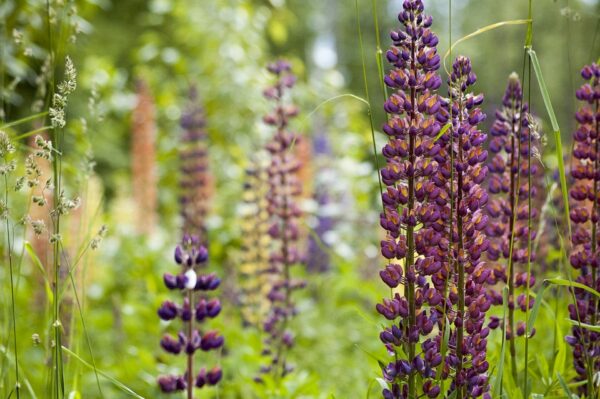 The Lily Turf is another great flower to add to your indoor plant collection. Buy it here.
Kimberly Fern | Scientific Name: Nephrolephis Obliterata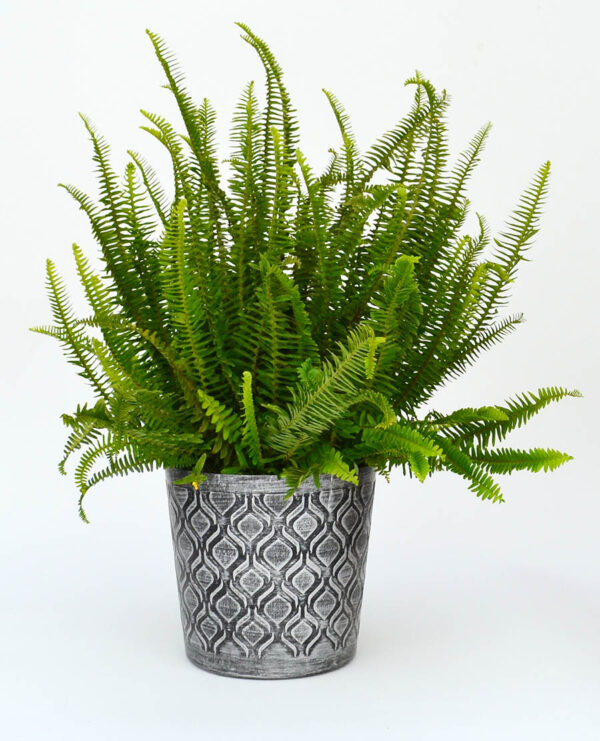 Very similar to the Boston Fern, the Kimberly Fern is another popular indoor house plant that cleans the air and removes toxins. Buy it here. (Image: Plant Solutions Inc)
Pygmy Date Palm | Scientific Name: Phoenix Roebelenii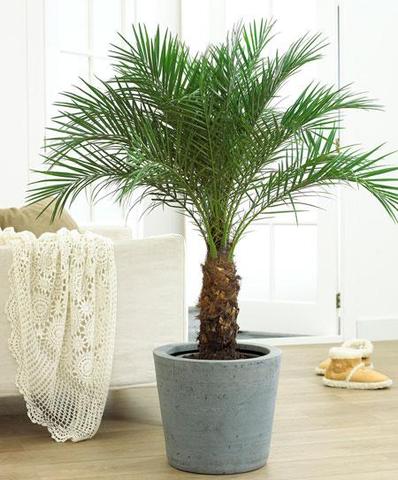 There is something about Palm Trees that make everything feel tropical. The Pygmy Date Palm is a great way to bring that feeling into your home! Another great indoor plant that is safe for cats. Buy it here. (Image: Fast Growing Trees)
Moth Orchids | Scientific Name: Phalaenopsis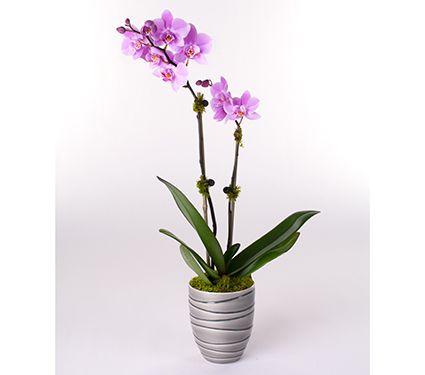 Moth Orchids are great flowers if you want something that lasts long, and is easy to grow. They bloom year-round and are very low maintenance. Buy it here. (From: White Flower Farm)
Broadleaf Lady Palm | Scientific Name: Rhapsis Excelsa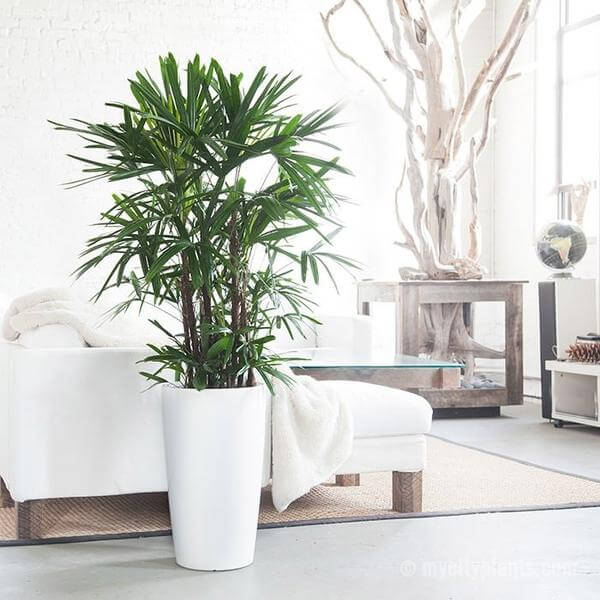 The Lady Palm is another great tree that makes any room look tropical. It's perfect for indoors, as it doesn't require much light and grows great in shaded areas. Buy it here. (Image: Planting Man)
Dwarf Banana Plant | Scientific Name: Musa Oriana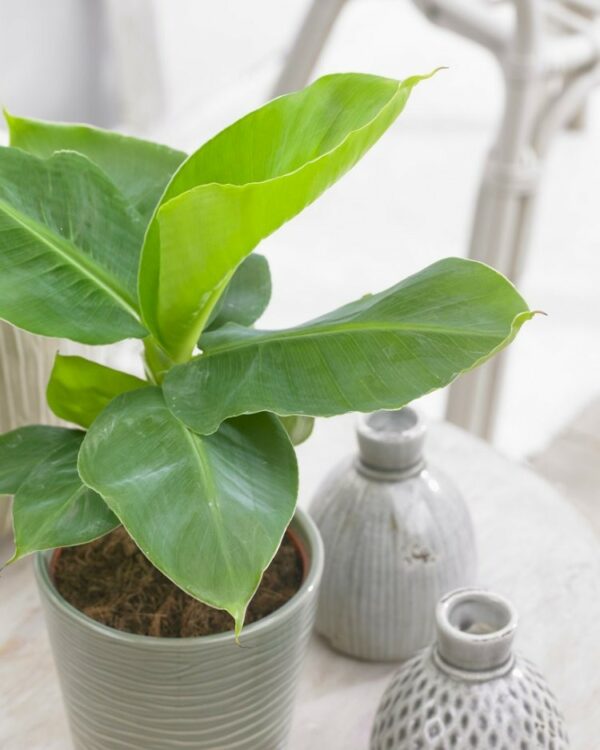 The Banana Plant is a nice break from the ordinary. It has bold, big leaves that will stand out in any room. Buy it here. (Image: Bakker)
Dont forget to pin for later!