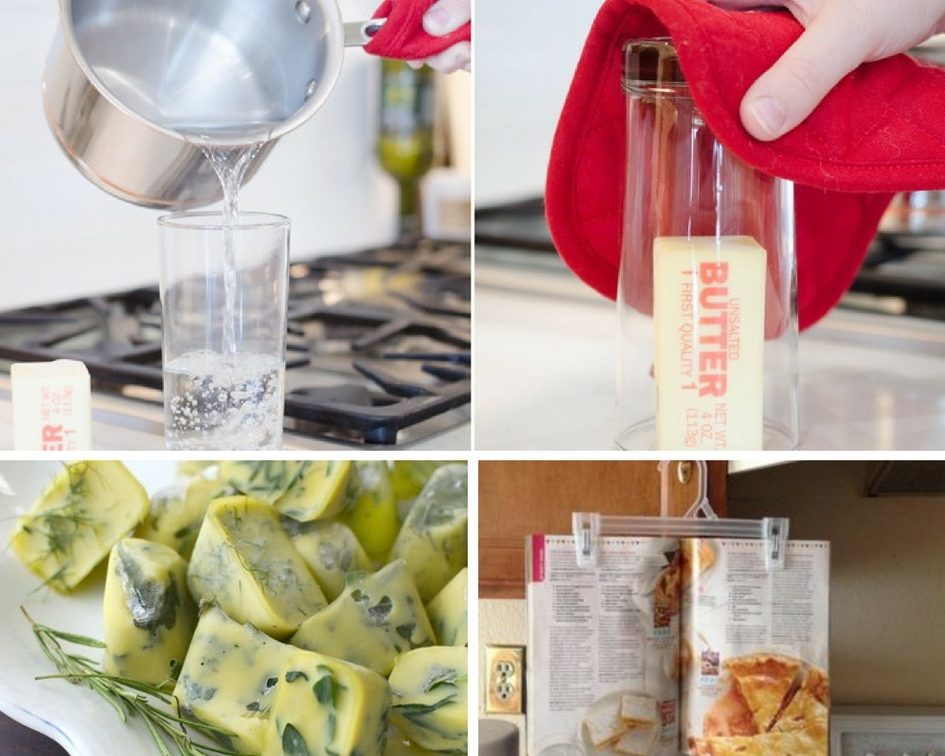 Let's face it, things can get pretty crazy in the kitchen! Between storing food and trying to keep it clean, we can all use a few kitchen hacks to make life easier. How many times have you looked and realized that something you bought last week was going bad, or forgot to take the butter out ahead of time for that cake recipe? I've certainly been there more than once!
Well, you're in the right place because these kitchen hacks will help you solve a some of those common kitchen related headaches!
Stop Bacon Grease from Splattering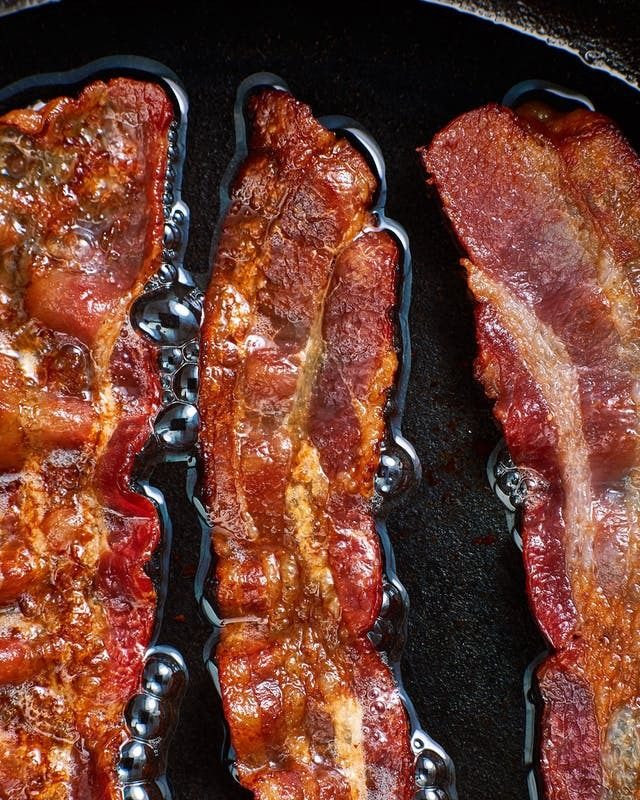 To prevent bacon grease from popping you, add a little bit of water to the pan while the bacon is frying. Just enough water to cover the bottom of the pan should do it! Found here.
Revive Stale Bread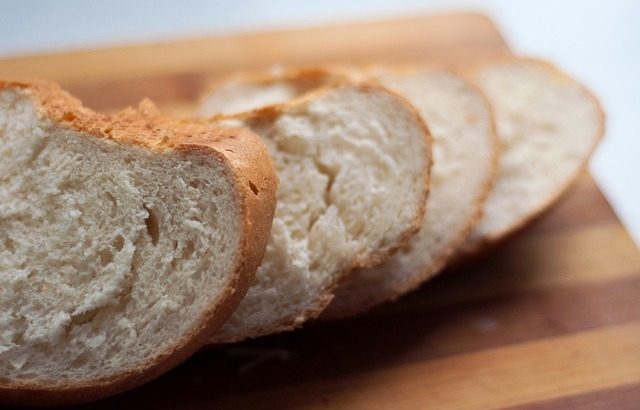 This is a great way to review a crusty loaf of bread that may have just gotten too hard. Keep in mind this hack is not for moldy bread which is likely unhealthy to eat. However, if your bread is just a little too hard and free of mold you're in luck! All you'll need to do is run some water over the loaf of bread. You should get it get it pretty wet, but not overly saturated. Then once, the bread is damp stick it in the oven at 325 degrees for about 7 minutes. Wallah! Your bread should be good as new!
Display Recipes from a Clothes Hanger While Cooking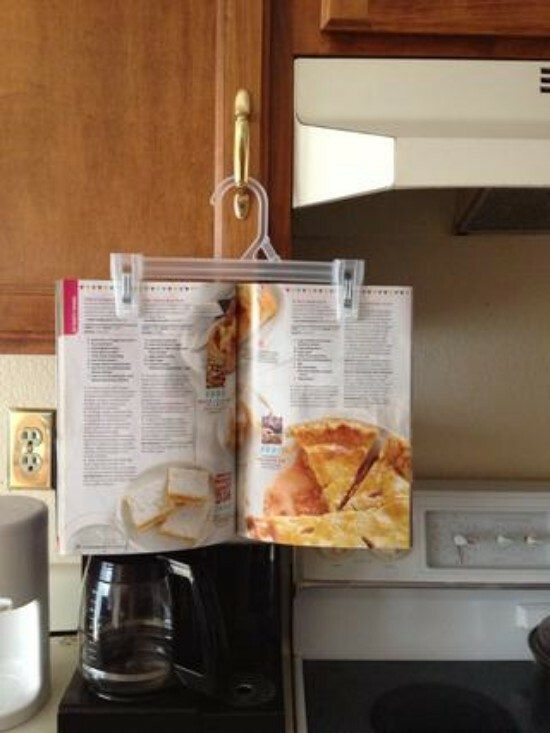 How many times do you find yourself frantically looking for your cookbook while cooking a new recipe? Your hands are usually occupied, and you need to know quickly what is the next ingredient that needs to be added. Yep, that's usually me! I can't wait to try this hack next time I'm in the kitchen! Found here.
Freeze and Preserve Fresh Herbs in Olive Oil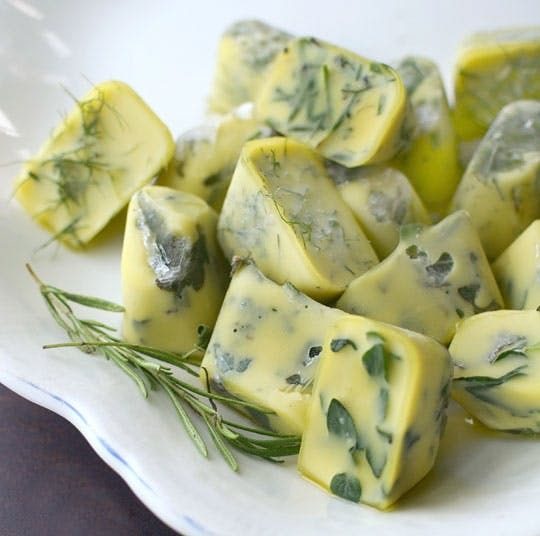 This is the perfect way to preserve those leftover fresh herbs. Being that they are frozen in oil, you can just throw them in your next meal when you are ready for use! Found here.
Soften Butter Faster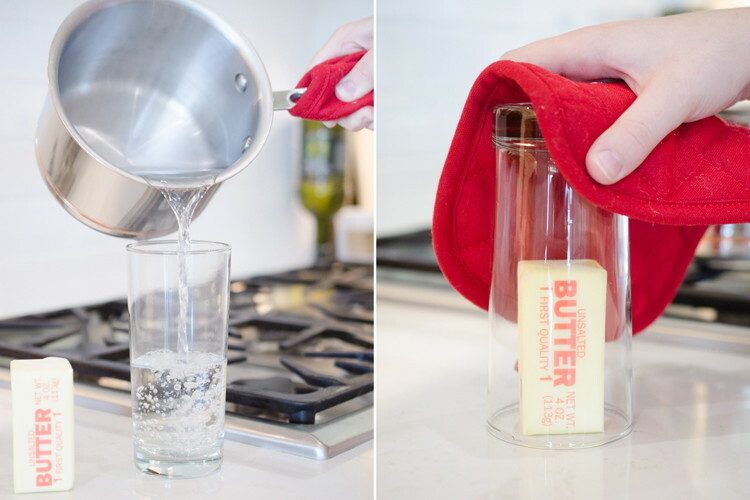 So this is one of my all-time favorite kitchen hacks! I am always forgetting to take the butter out so it can soften prior to baking. I used to have to wait at least an hour for it to soft. Not anymore! With this hack, butter is softened in minutes! Found here.
Keep Bananas from Turning Brown
If you don't like your bananas to get brown, then this is for you! Wrap plastic wrap around banana stems and they will stay green or yellow longer. Found here.
Or Ripen Bananas Faster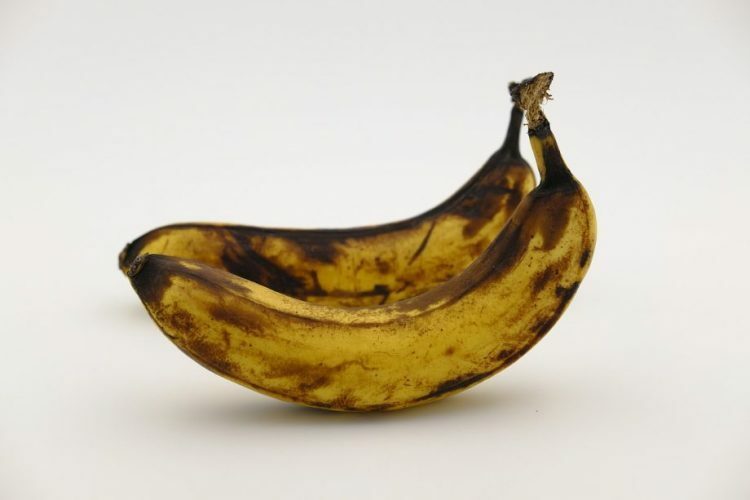 If you're like me – and you use bananas mostly for baking banana bread, then you want your banana's as ripe as possible! The quickest way is to take semi-ripe bananas (like the ones pictured) and place them in the oven at 325 degrees. They are usually fully ripe in about 20 minutes.
Grill Salmon on Top of on Citrus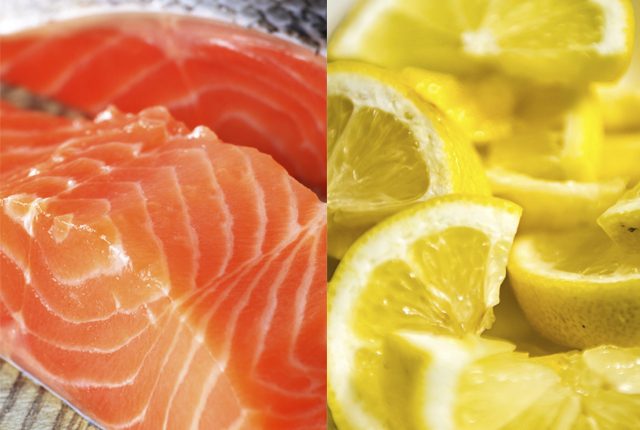 To prevent salmon skin from sticking to your baking dish or grill, place them on top of sliced citrus before cooking. Found here
Keep Brown Sugar Moist with Orange Peels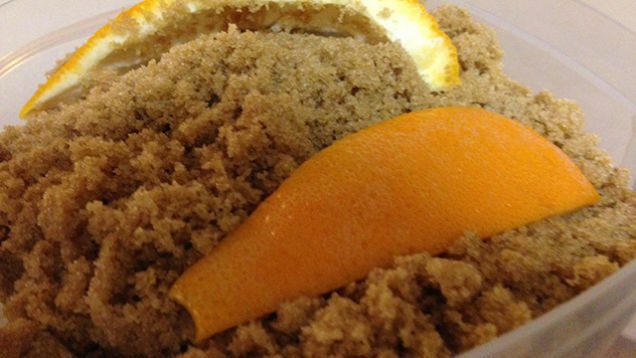 Tired of your brown sugar clumping into a huge rock? Add a few orange peels to keep it moist. Found here
Freeze Coffee for Coffee Ice Cubes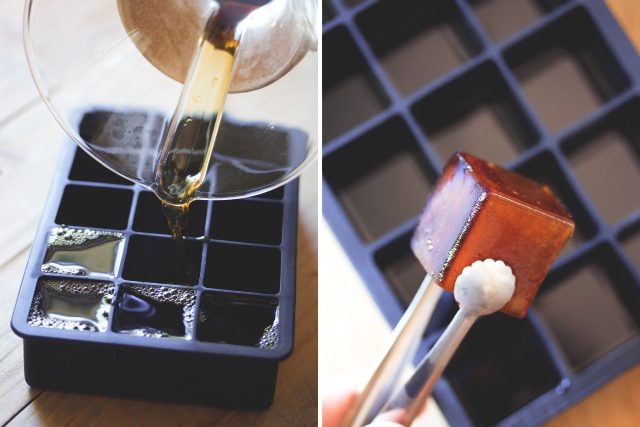 Keep your ice coffee from being diluted with water by using coffee ice cubes instead of regular ice. Just freeze some of your coffee in an ice tray for later use. Found here.
Easy to Peel Hard Boiled Eggs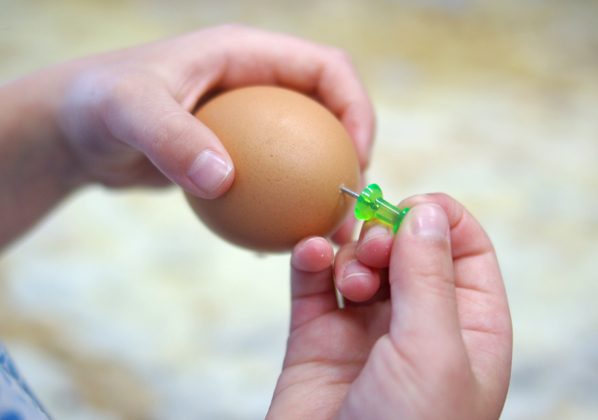 Use a push pin to create a small hole on one end of the egg prior to cooking for a super easy to peel egg. Found here.
Let me know how these kitchen hacks work for you. If you know of any clever hacks let me know, I'd love to hear from you!