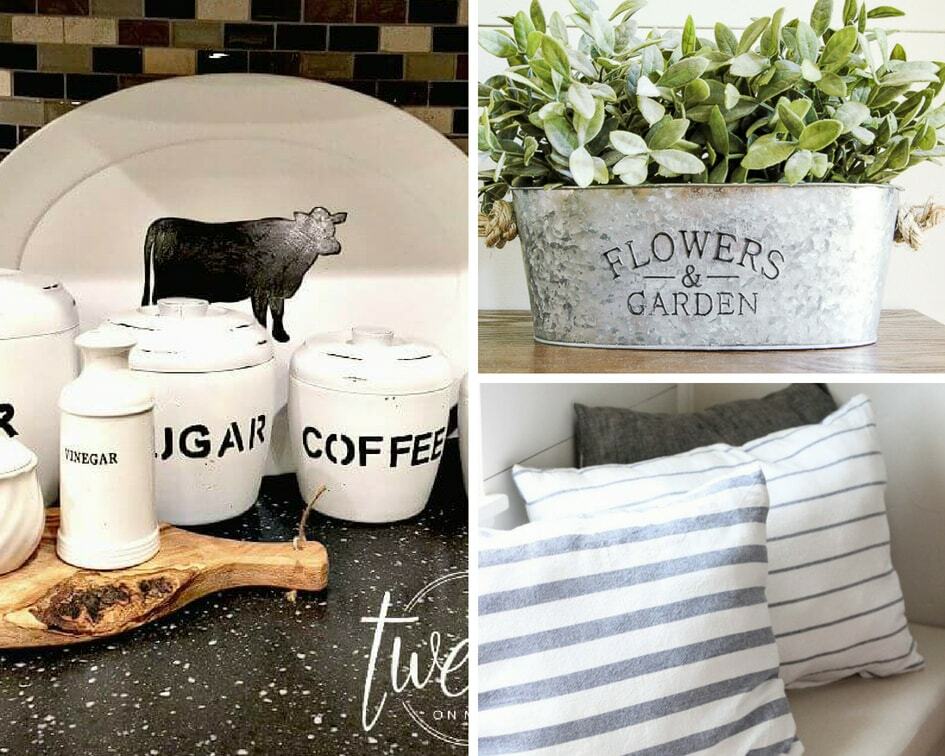 Thanks to shows like Fixer Upper, Farmhouse Decor has become widely popular. And it's for good reason too! Farmhouse style decor is so versatile and can range from rustic to a more chic look.
There's something about it that just feels warm and cozy. The idea is to keep things shabby, yet comfortable. Basically, farmhouse decor just makes a home feel more like home!
One of the cool things about farmhouse decor is that it is the perfect DIY decor style. It's mostly made up of natural textures, like wood and galvanized metal. There are so many items you can make with cheap things straight out of the dollar store!
These DIY Dollar Store Farmhouse Decor ideas are sure to give you some inspiration for your own home!
DIY Aged Galvanized Planters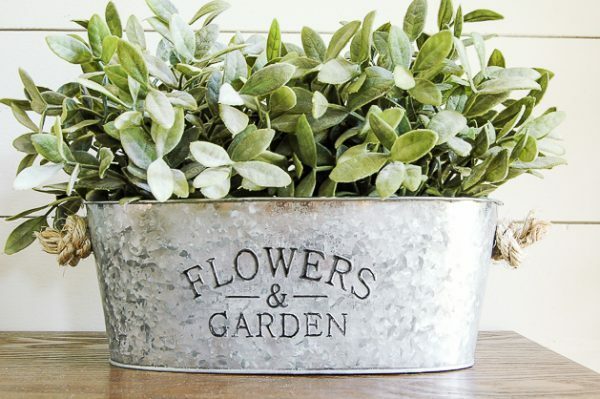 Starting us off in classic farmhouse style is this beautiful metal planter. The metal is galvanized for a rustic aged appearance making this the perfect farmhouse decor piece! Via (Little House of Four)
DIY Farmhouse Rope Basket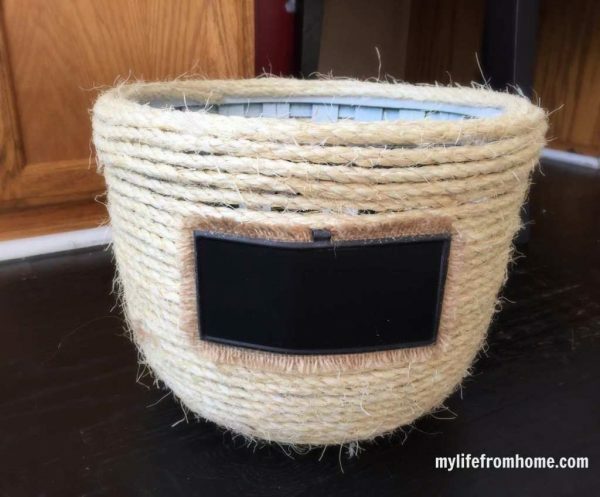 By taking a simple dollar store weaved or laundry basket, and wrapping it with a rope you can create a trendy storage piece. Via (My Life From Home)
DIY Farmhouse Tea towel Pillows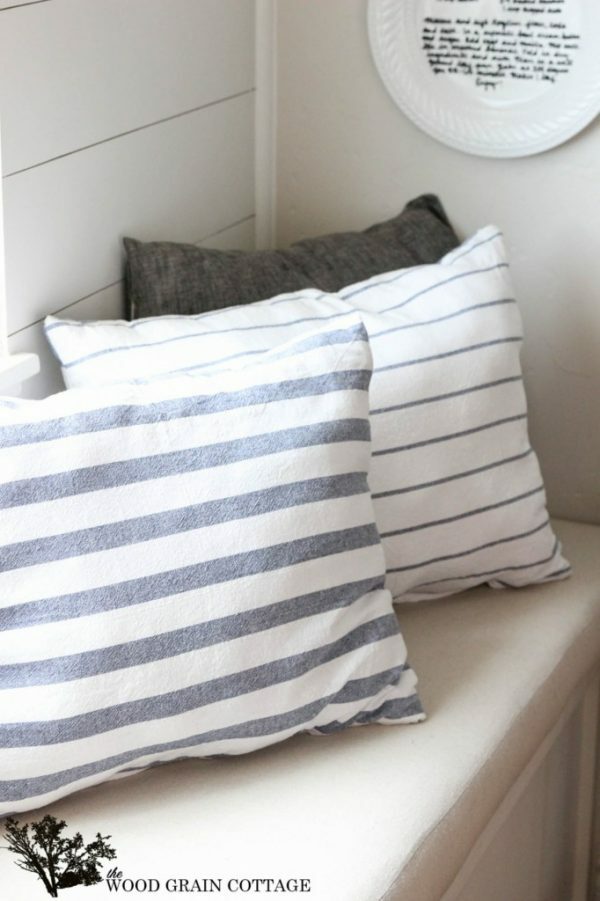 Farmhouse decor is all about making your home feel comfortable. Pillows are always a nice way to make your living space cozier. Dollar store tea towels are used as the fabric to make these gorgeous pillows. Via (The Wood Grain Cottage)
DIY Industrial Farmhouse Storage Drawers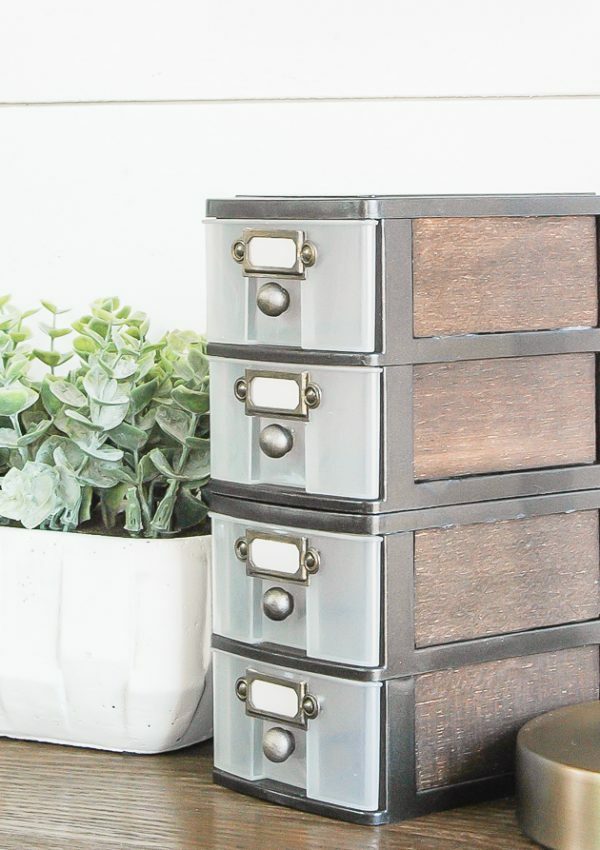 This is easily one of my favorite DIY Dollar Store Crafts. This is super functional and great for additional storage. It also looks a lot more expensive than it really is. Double win! Via (Little House of Four)
DIY Farmhouse Style Hanging Baskets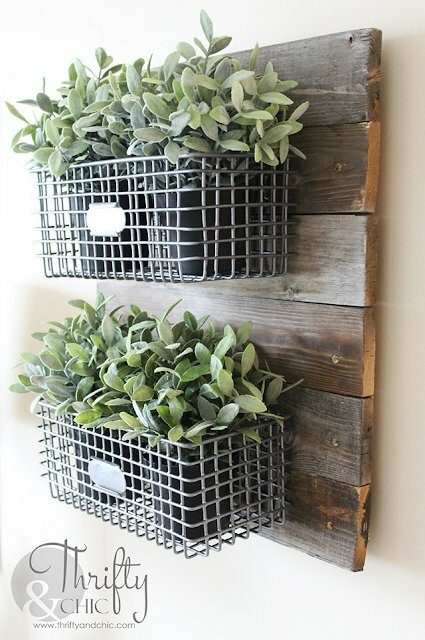 Grab one or 2 wire baskets from the dollar store, and mount them on a piece of reclaimed wood for this chic farmhouse style masterpiece! Via (Thrifty and Chic)
Pebble & Faux Succulent Wreath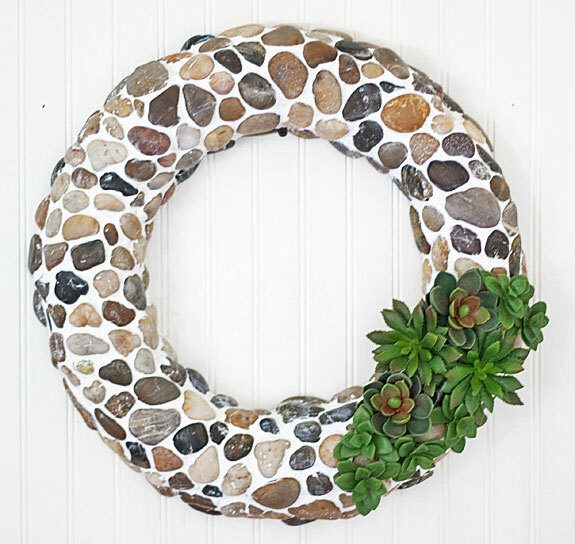 Farmhouse decor is all about natural looking accents. These pebbles and succulents are a simple touch that will take your decor to the next level. Via (The Shabby Creek Cottage)
Diy Hurricane Lanterns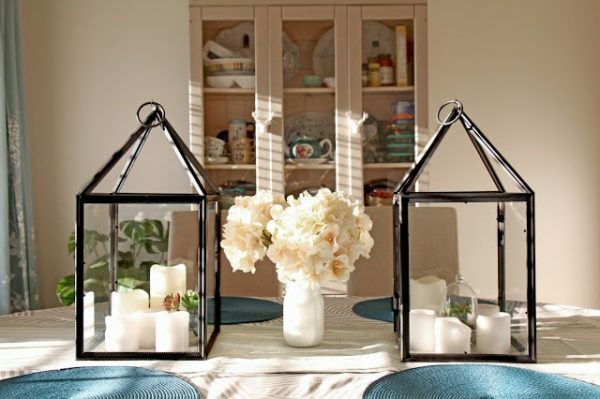 Can you believe these were made using dollar store picture frames? These elegant accents would look great as centerpieces, or even on your porch or backyard!  Via (Gros Grain)
DIY Farmhouse Style vase Holder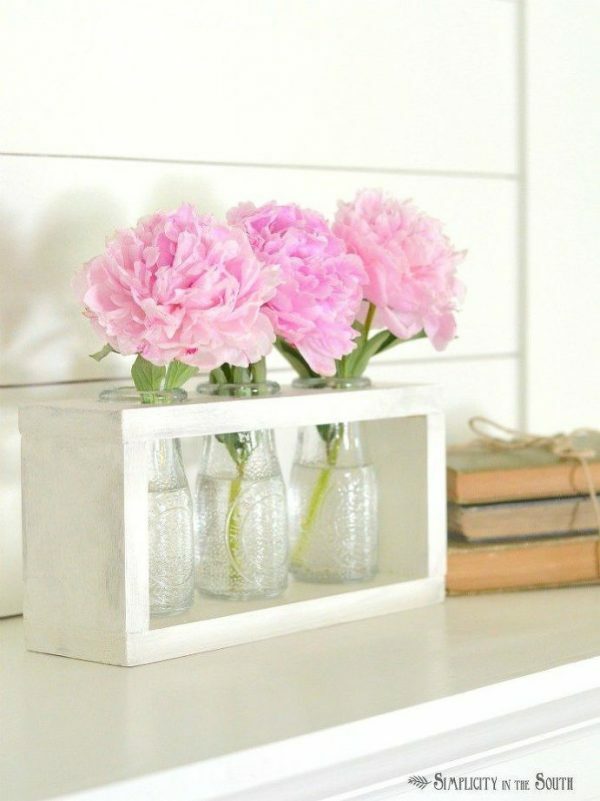 Wooden pieces are essential for many DIY farmhouse decor projects. Using dollar store milk bottles, and white wood board this vase holder is super simple and chic. It's a great accent piece for just about any room! Via (Hometalk)
Clothespin Candles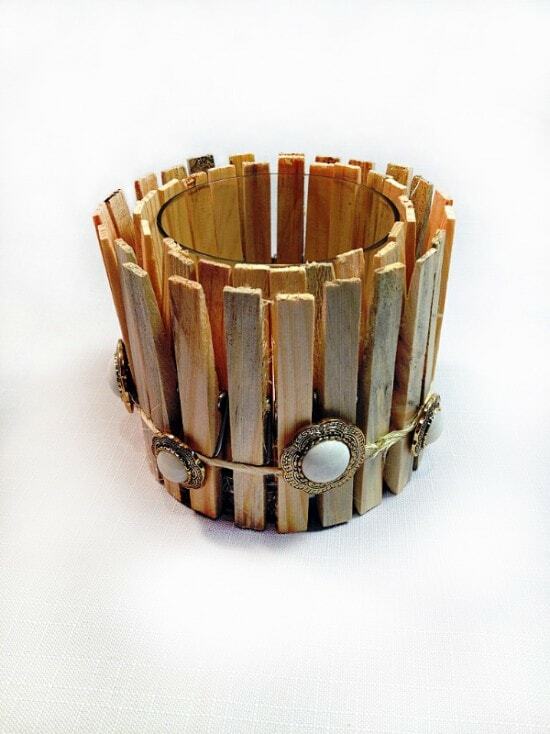 How creative is this?! Take a few clothespins and clip them to a mason jar lid for a simple farmhouse style candle holder. Via (A Smith of All Trades)
Chic DIY Farmhouse Candle Holders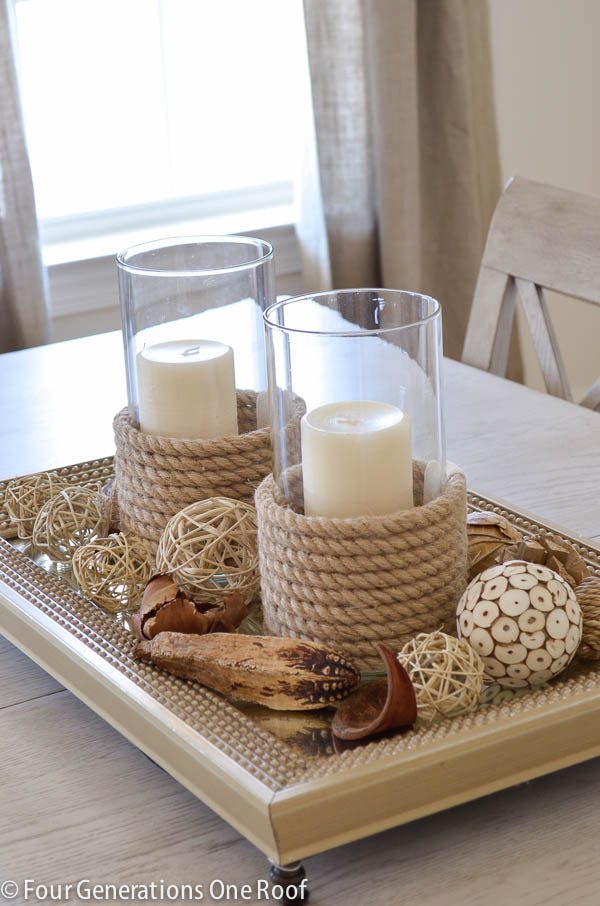 If you're going for a more chic farmhouse style, these candle holders are a great alternative to the clothespin ones! Via (Four Generations One Roof)
DIY Farmhouse Kitchen Canisters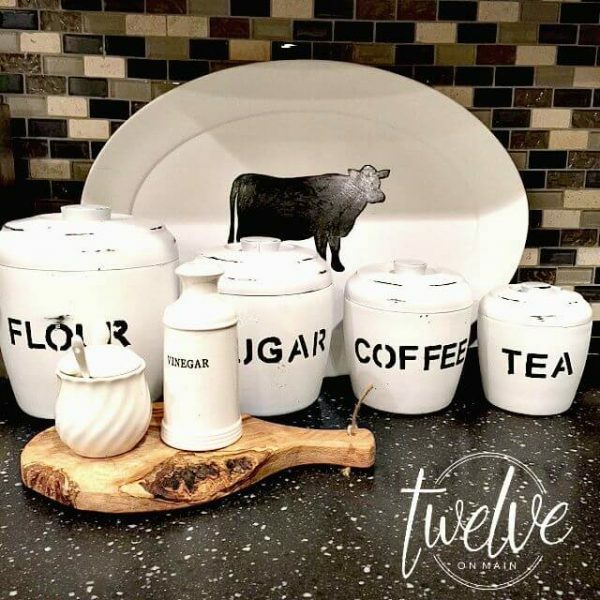 Transform basic dollar store canisters into shabby farmhouse canisters using spray paint. I love how these are labeled using stencils for an even more rustic touch. Via (Twelve on Main)
The dollar store can be just as exciting as going to the craft store with these inspiring ideas in mind! As you can see, getting the farmhouse look doesn't have to be expensive. Try a few of these ideas, and let me know which are your favorites in the comments!