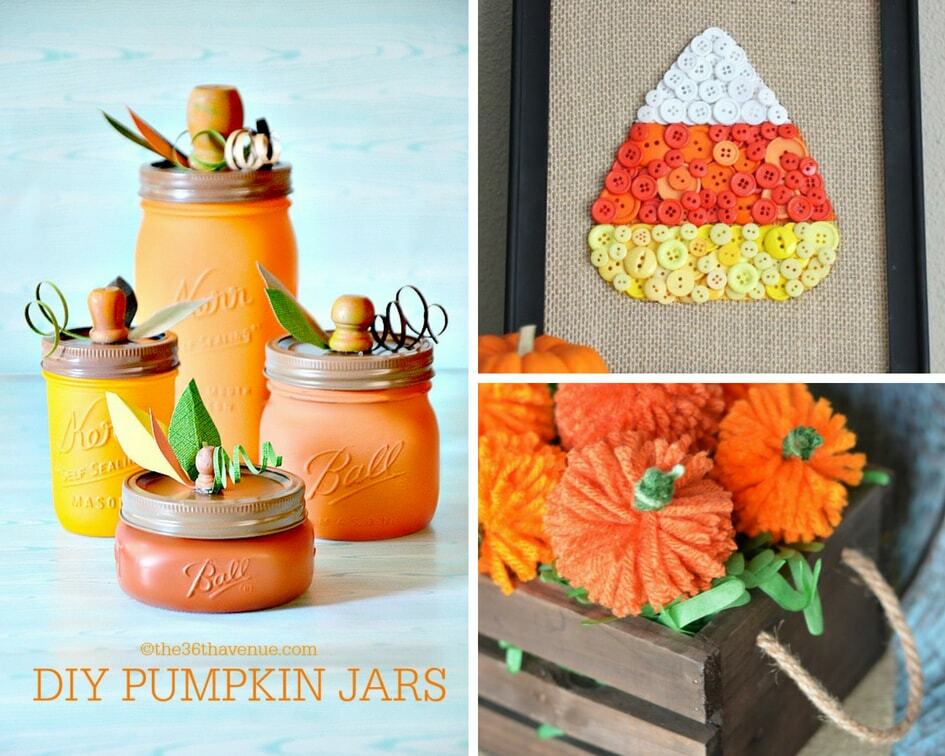 It is almost my favorite time of year…Fall! I love the season of Fall for so many reasons. For starters, there's always pumpkin everything everywhere! Then the cozy Fall decor, delicious Fall recipes, and not to mention my birthday is in the Fall. I mean, what's not to love about it!?
Here in Florida, we don't really have 4 distinct seasons as far as the weather is concerned. To be honest, in the Fall it still feels like Summer outside here. So each year when Fall comes around, I find myself making an extra effort to bring Autumn indoors by adding lots of Fall decor to my home!
As I'm scouring the net for some inspiration, I had to share it with you all as there are so many great ideas. Check out these Fall Decor and Fall Crafts to cozy up your home this season!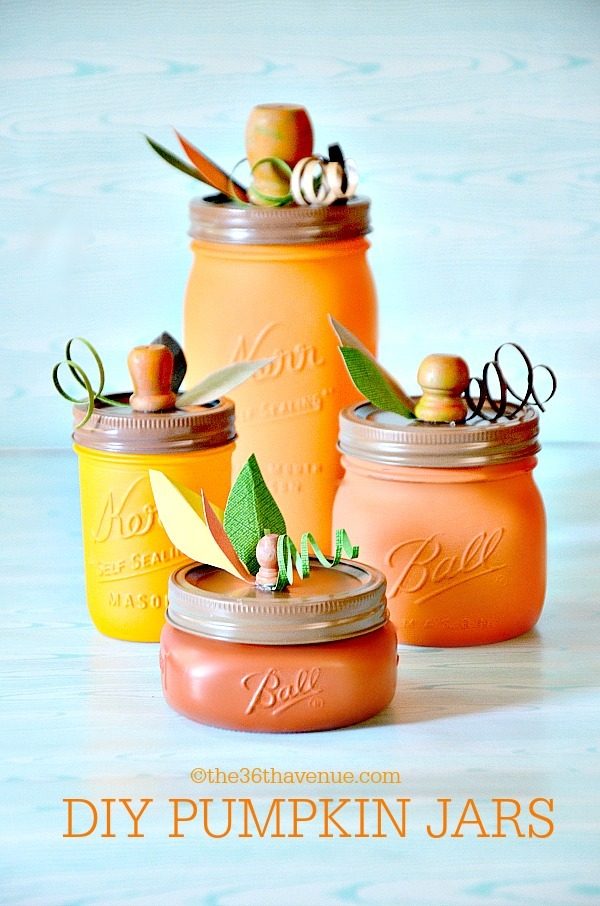 Transform ordinary mason jars into cute little pumpkins with paint and paper leaves.
Use glitter glue to paint acorns, and stick them to a picture frame for this work of art!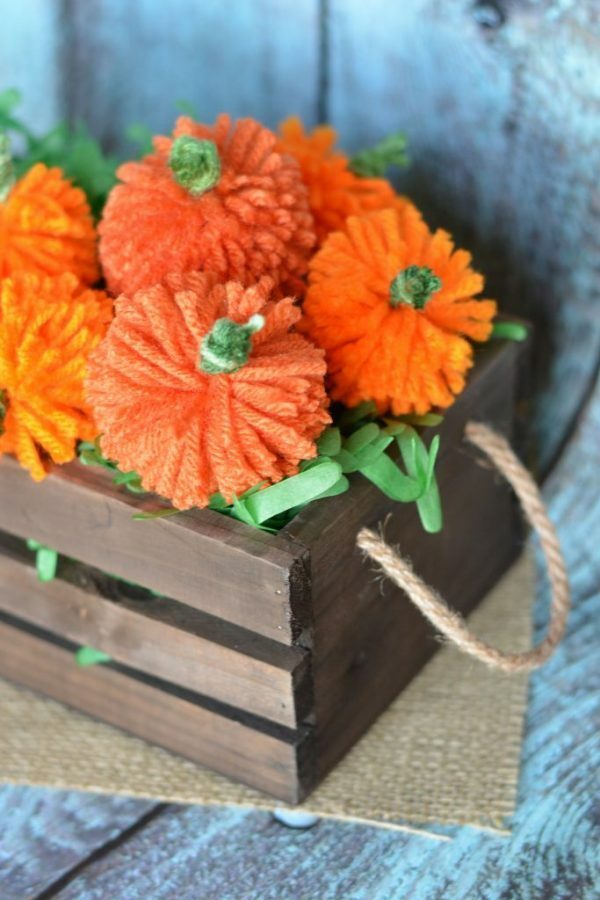 These cute yarn pumpkins make the perfect Fall craft accent in any room.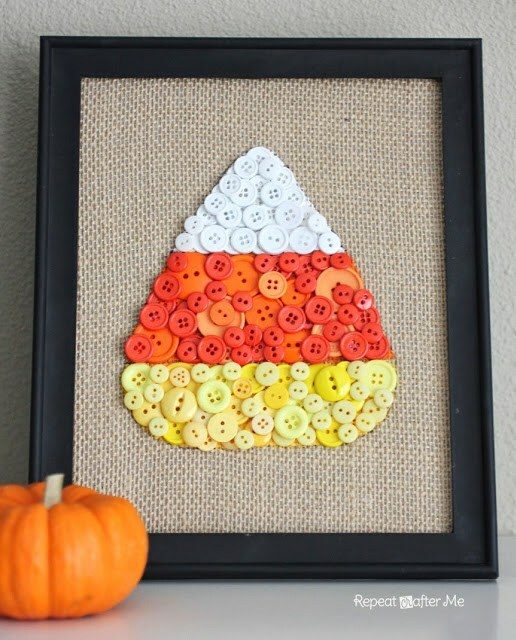 Craft buttons in the shape of a large candy card and stick them to a frame for a cute piece of wall art!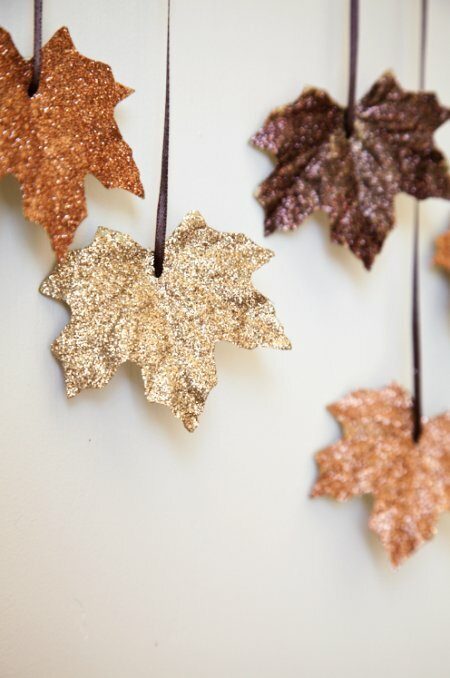 What better way to bring in fall then with changing leaves falling in your home? Well not really, but how creative is this!?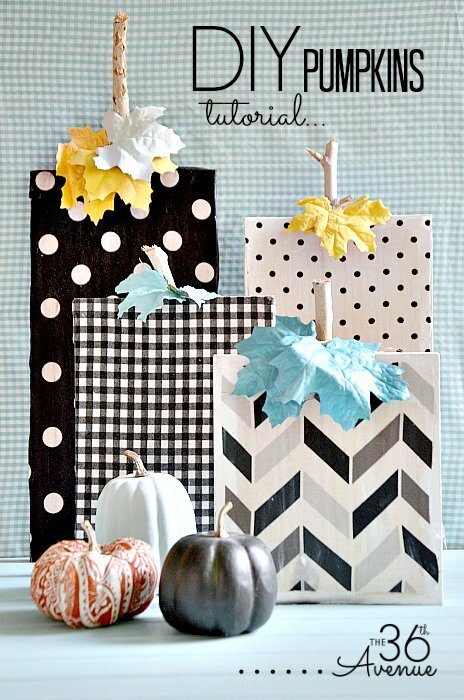 Create your own fancy looking pumpkins with this tutorial from The 36th Avenue.
DIY Pumpkin Wine Glass Centerpieces from Freebie Finding Mom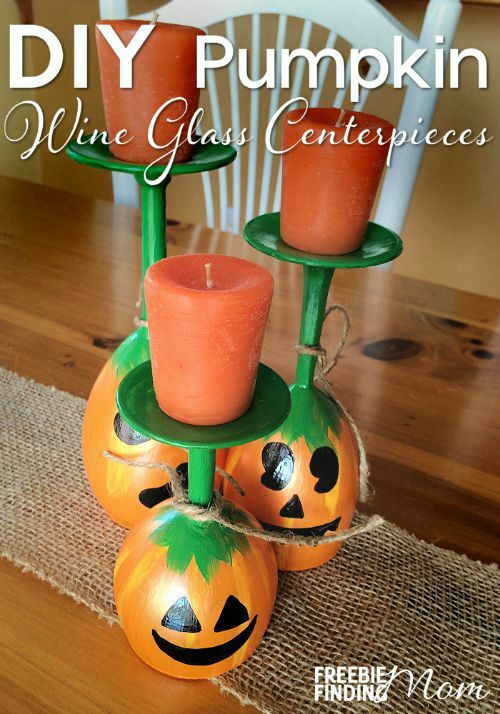 Transform wine glasses into pumpkin candle holders. These make great centerpieces for the dining room table!
Pumpkin Candy Holder Revamp from Gorg Fab Goodies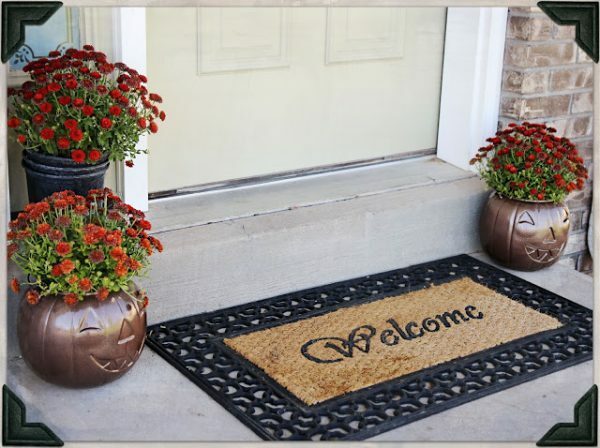 Give traditional pumpkin candy baskets a makeover by painting them and using them for plant holders.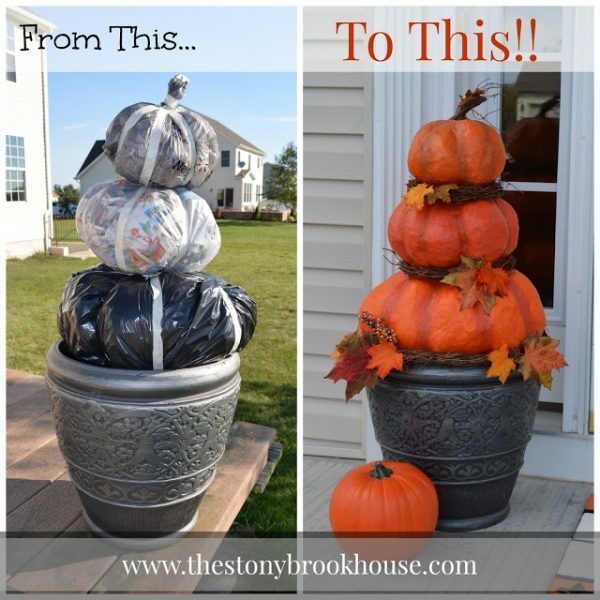 I absolutely love this tutorial from The Stony Brook House! This outdoor pumpkin craft makes the perfect Fall patio decor.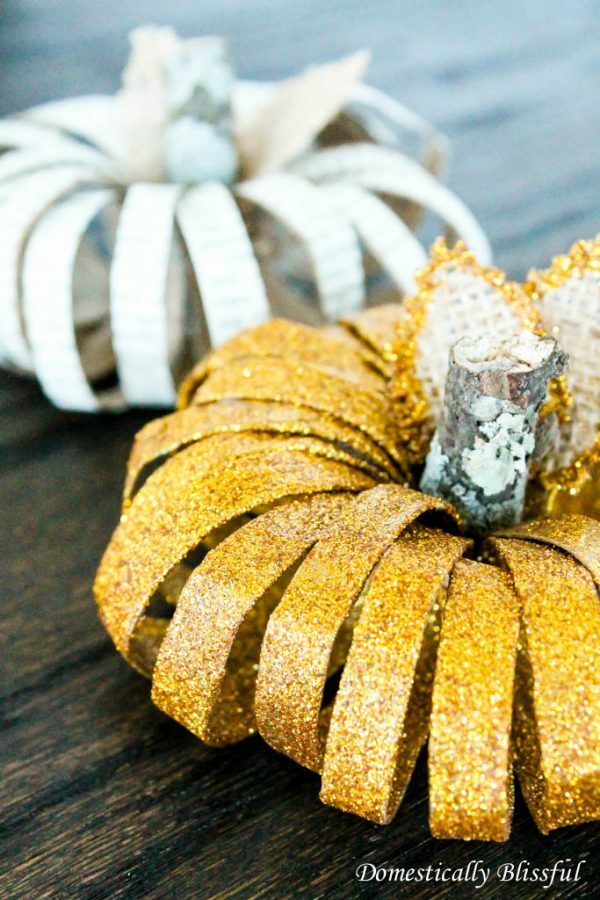 Can you believe that these glam pumpkins were created using a paper roll? These are so creative and gorgeous!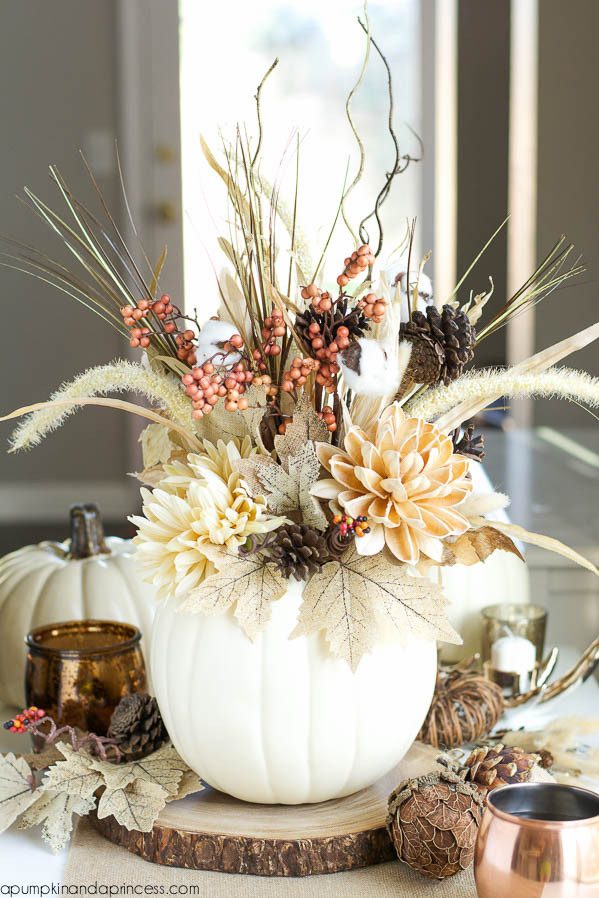 If you're going for a more elegant look, this DIY pumpkin vase is the way to go! This would make the perfect fall centerpiece in your dining room.
Don't forget to pin these Fall Decor ideas for later!