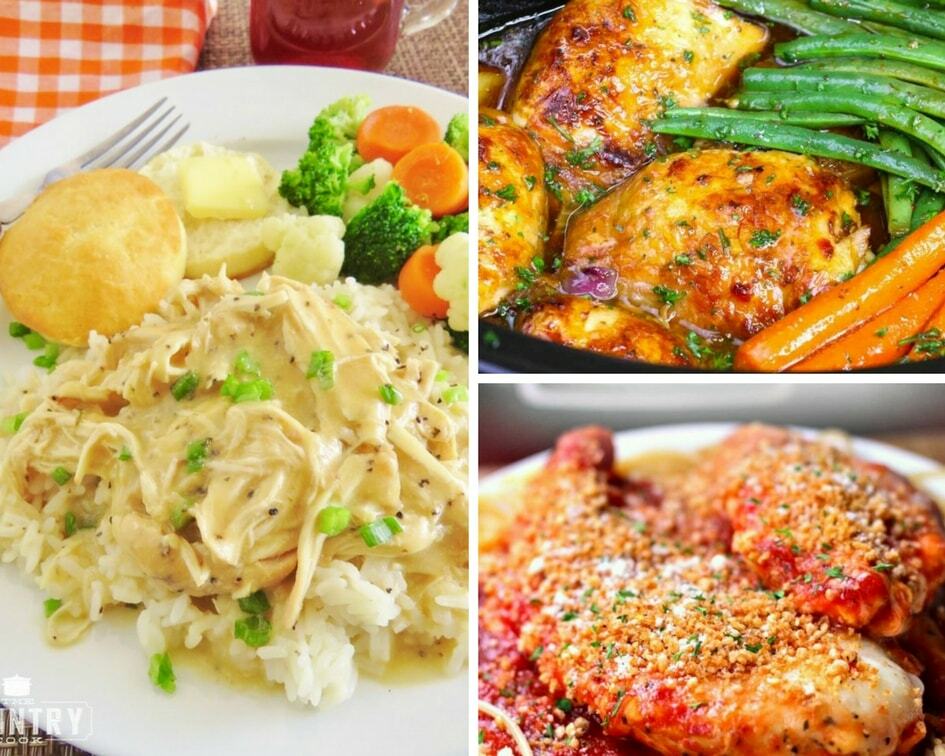 There are so many reasons why crockpot chicken recipes are truly incredible and the perfect dinner option!
Using a crockpot will save you time in the kitchen, allowing you to focus on other things while your food is cooking. You can typically "set it and forget it"!
Chicken is one of the most affordable meats, making it a great option for feeding large families on a budget. All of these recipes are under $20 making them frugal friendly!
Chicken is so versatile, you can make it so many different ways that the recipe ideas are almost endless.
Making chicken in a crockpot will leave it tender and extra juicy!
Most crockpot chicken recipes are super easy, and beginner friendly!
And last but not least, your house will smell wonderful! Every time I cook using my crockpot it smells like dinner time at grandma's house. 
You will definitely need a crockpot for all of these recipes. The one that I recommend can be found here. I love this one because you can set the timer and it will stop cooking once the time runs out, which is perfect if you'll be leaving the house longer than it takes the food to be done. Also, it's the standard 6 qt. size which is great for a family (feeds 7+ people).
I've put together a list of some of my favorite crockpot chicken recipes that you and your family are sure to enjoy!
Slow Cooker Brown Sugar Garlic Chicken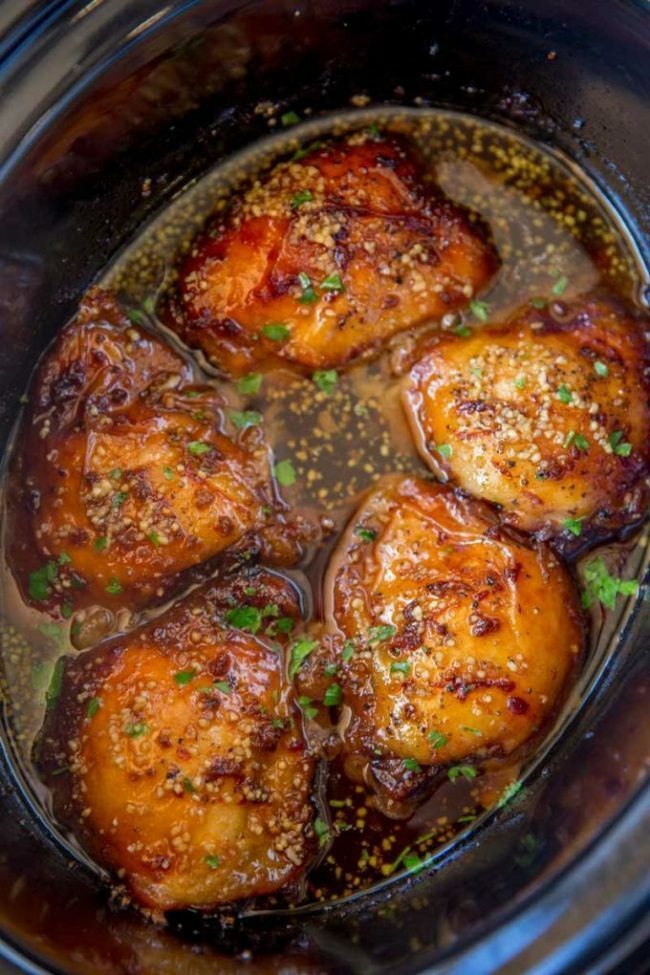 This recipe uses chicken thighs which are perfect for the slow cooker. Brown sugar and garlic create some really great sweet and tangy flavors here. This is sure to be weeknight winner! (Via Dinner Then Dessert)
Crockpot Chicken and Noodles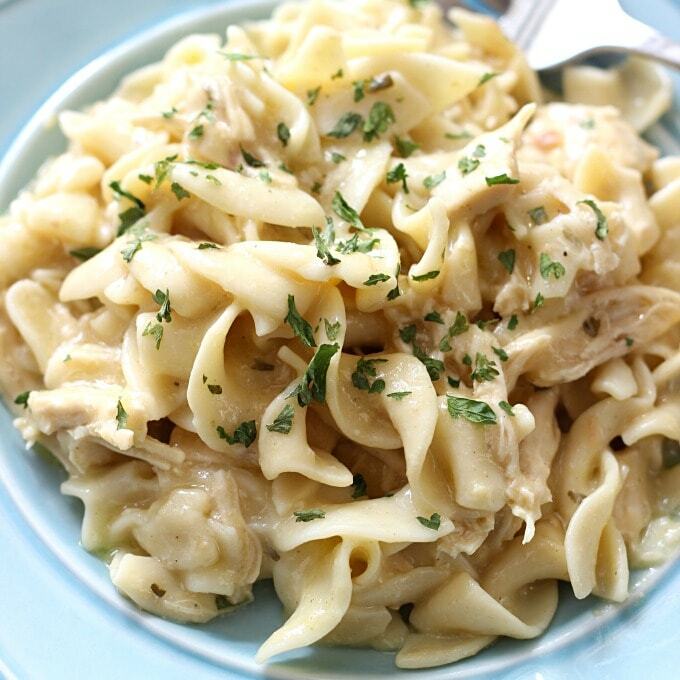 This recipe is a more hearty variation of chicken soup. This is perfect for a warm rainy day inside. All you need is a can of cream of chicken, along with a few other ingredients, this recipe is so easy to make! (Via Belle of the Kitchen)
Crockpot Sesame Chicken Recipe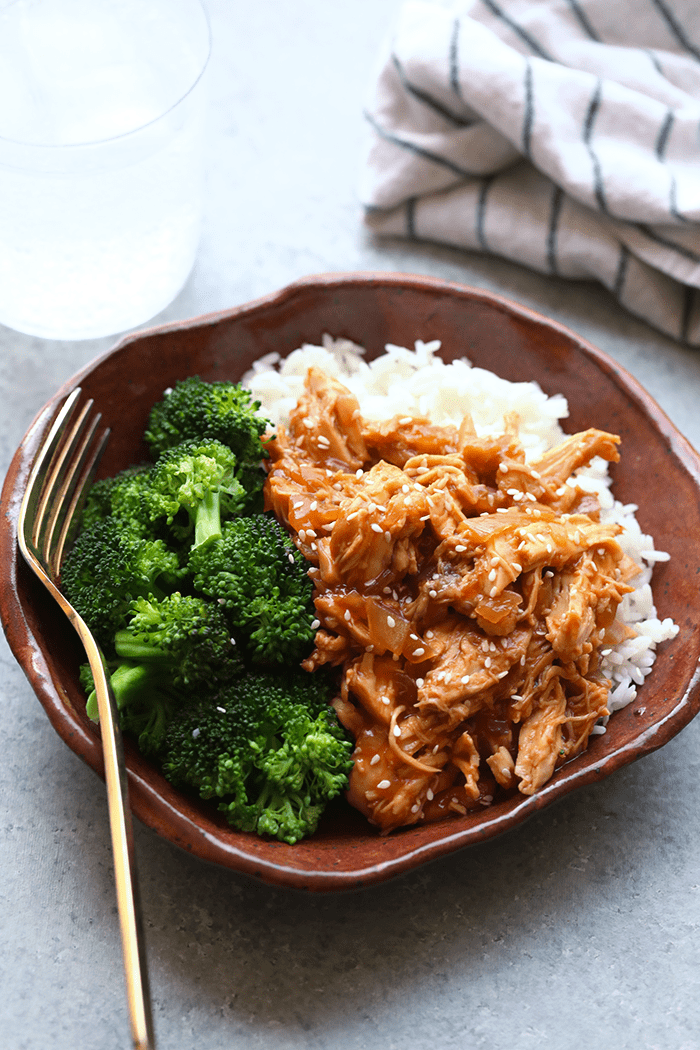 Switch things up a bit with this Asian inspired sesame chicken recipe. The honey-based sauce gives this shredded orange chicken vibes. (Via Fit Foodie Finds)
Slow Cooker Honey Garlic Chicken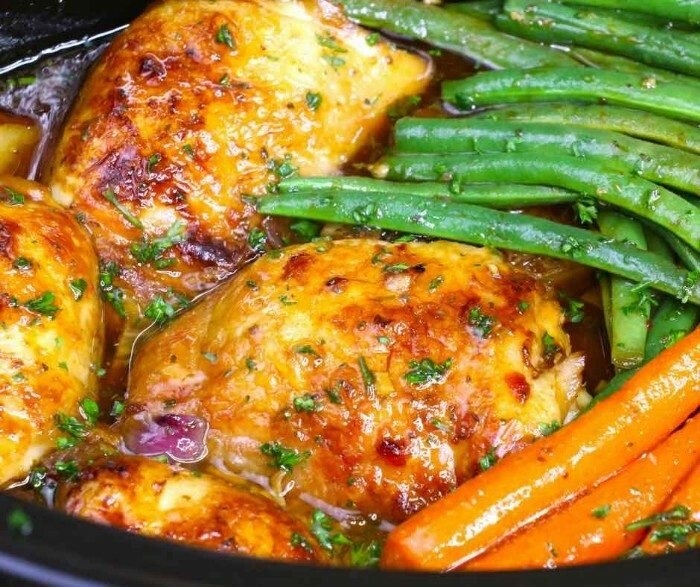 This star of this recipe is the honey garlic glaze! This chicken is full of flavor with a nice balance of savory, and light sweetness from the honey.  (Via Tip Buzz)
Crockpot Chicken and Dumplings
No crockpot chicken recipes list would be complete without chicken and dumplings. This is the ultimate comfort food! (Via Delish)
Slow Cooker Italian Chicken and Potatoes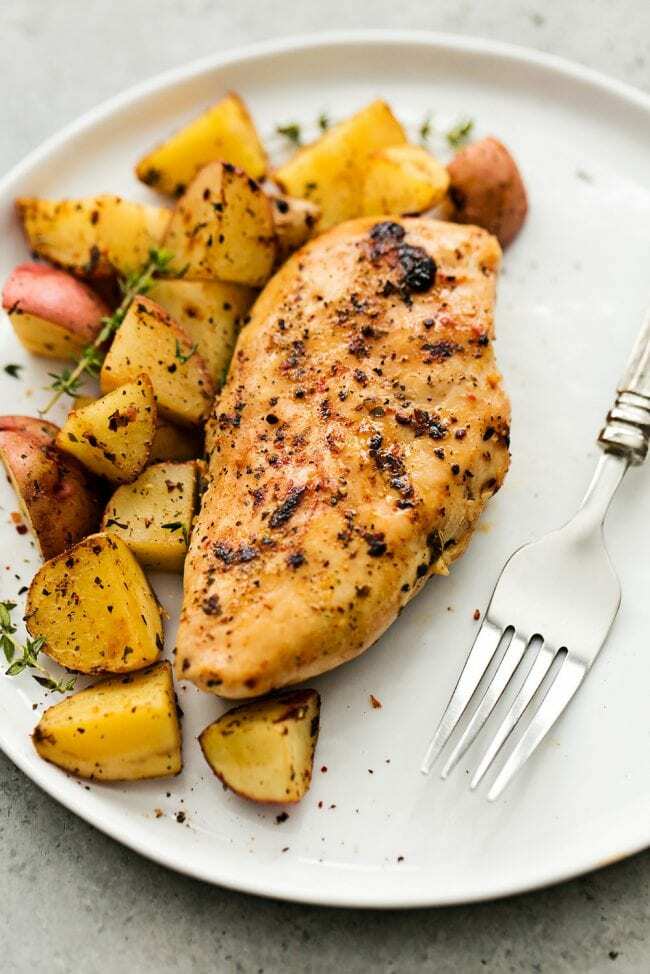 Here we have a more healthy option on the list. This Italian chicken recipe is super simple and doesn't have a gravy or sauce base like most other recipes on the list. Just chicken, potatoes, and a few seasonings are all you need! (Via The Recipe Critic)
Crockpot Mushroom Chicken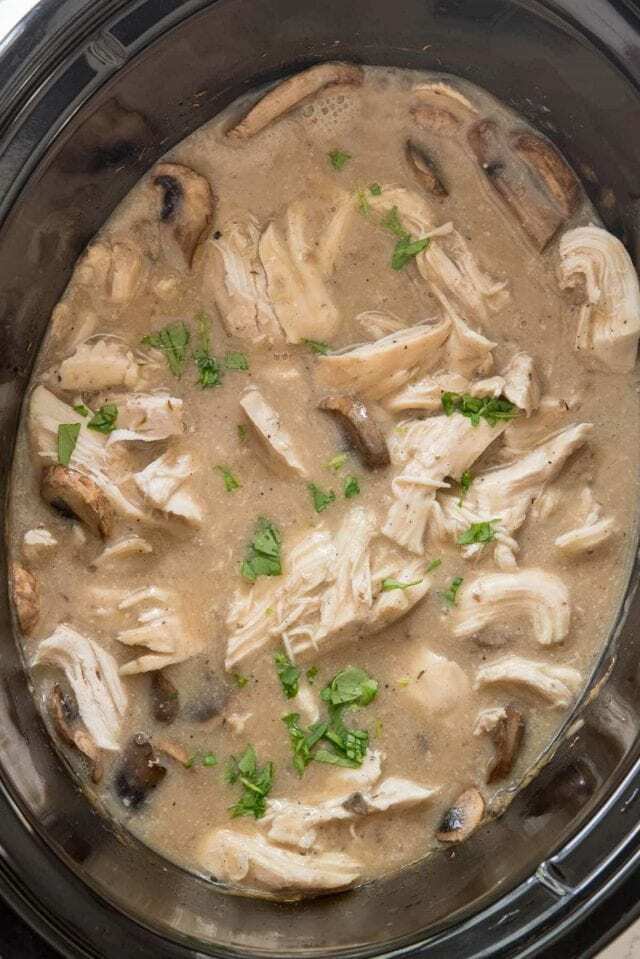 The flavorful chicken made with cream of mushroom, and added real mushrooms is so easy to make. To make it a meal, just serve over rice or mashed potatoes. and your favorite green vegetable. (Via Crazy for Crust)
Crockpot Chicken Parmesan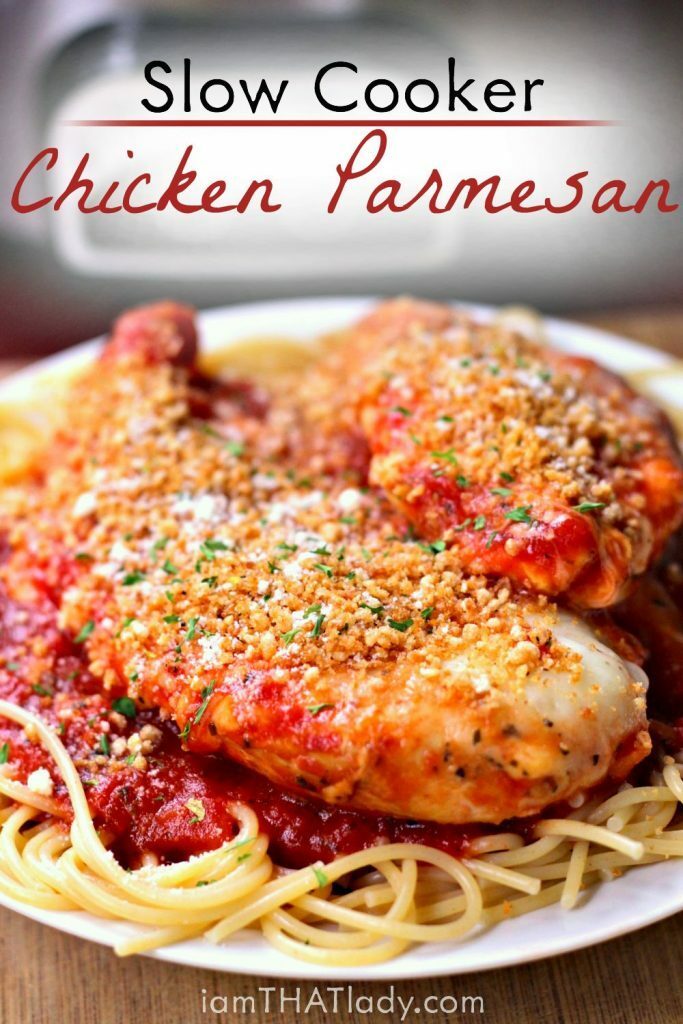 A classic favorite, chicken parmesan is made simple with this crockpot recipe. (Via Lauren Greutman)
Crockpot Creamy Ranch Chicken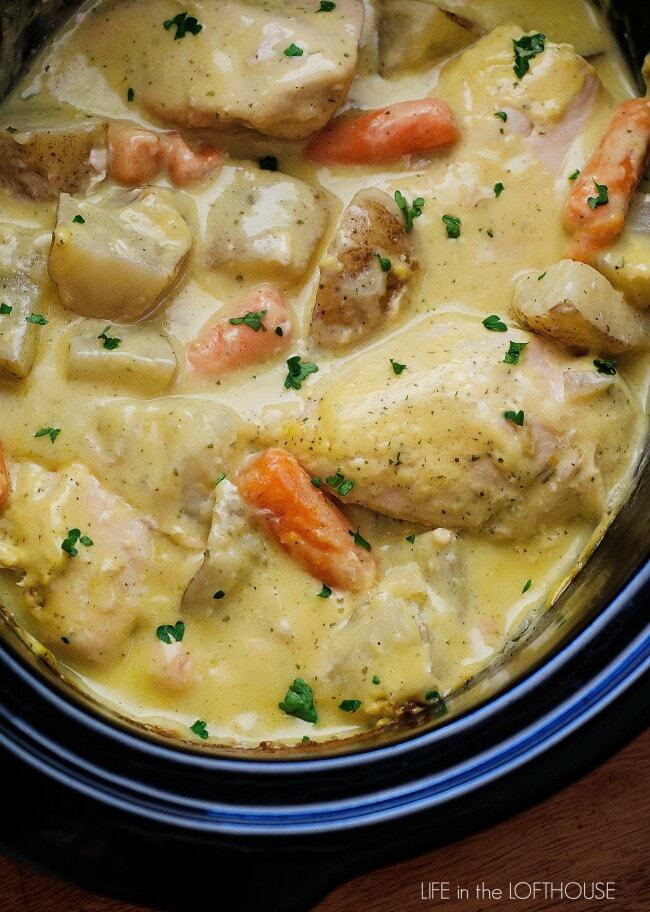 A packet of dry ranch is what gives this dish delicious flavor. The addition of a few carrots and potatoes makes this one a full meal ready to serve straight from the crockpot once it's done! (Via Life in the Lofthouse)
Crockpot Chicken and Gravy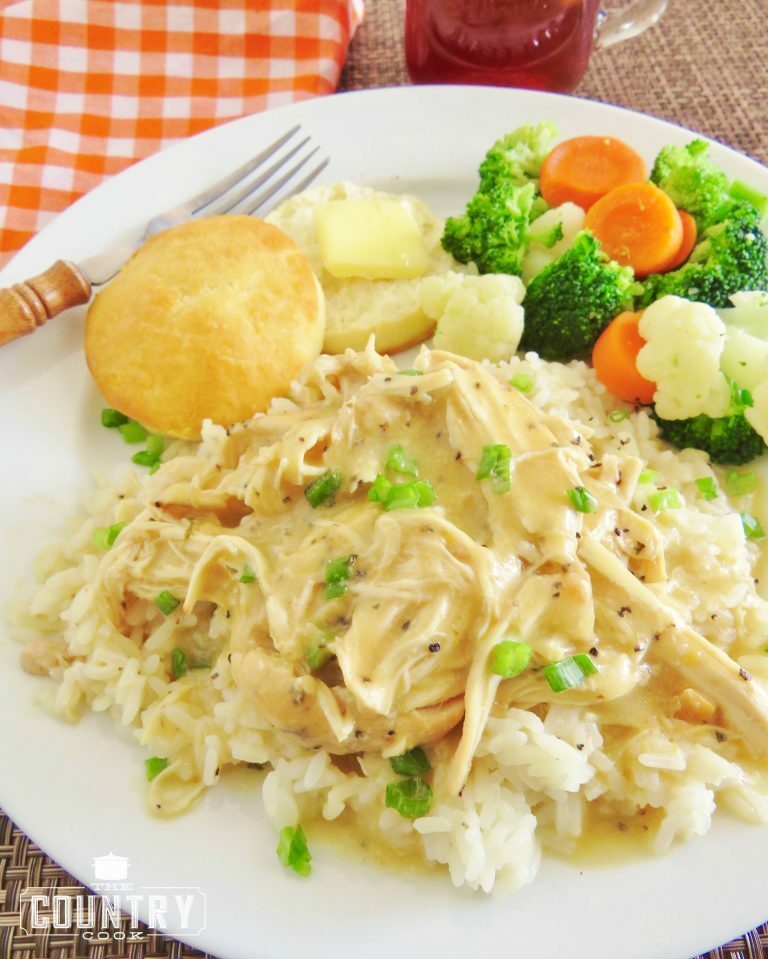 Chicken and gravy are just one of those foods that belong together. They both scream deliciousness and comfort! This recipe is a southern classic and sure to be regular on your dinner table. (Via The Country Cook)
All of these meals are affordable, and great for feeding a family. Add a few or all of these crockpot chicken recipes to your family meal plan! They are sure to be delicious and make your life so much easier. For 12 more great frugal meals for large families check out these 12 Delicious Frugal Meal Ideas for Large Families on a Budget.
Disclosure: This post contains affiliate links, meaning at no additional cost to you I will earn a commission if you click through and make a purchase.